BizBash is North America's #1 source of ideas, news, and resources for event and meeting professionals. Each month nearly 225,000 unique users look to BizBash for venue discovery, event style, technology, and tools for their next event. Thousands of event professionals attend our in-person events in major cities in the United States and Canada and listen to our podcast GatherGeeks monthly.
Our Mission
To empower event professionals with ideas, intelligence and resources to create smarter events.
SENIOR MANAGEMENT AND BOARD OF DIRECTORS
EXECUTIVE LEADERSHIP

---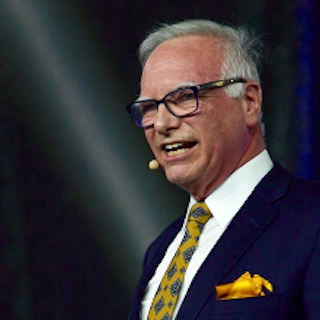 David Adler
C.E.O. and Founder
646.638.3602
dadler@bizbash.com
David Adler, C.E.O. and founder of BizBash (www.bizbash.com), is a veteran media, marketing, and event industry entrepreneur. He believes that event organizers of all types need to be "high performance collaboration artists," and he founded BizBash in 2000 to further that cause. Since then, the company has grown to be the largest B-to-B media company for the event industry with over 2.5 million user sessions annually.
The company's magazines, newsletters, web sites, trade shows, and bespoke events are all designed to allow event planners and producers to share new approaches and best practices as well as great venues and suppliers to inspire smarter gatherings of all types.
Franchise stories like the "Top 500 People in Events," "The Top 100 Events" in cities and countries, the "Top Meetings in North America," "The Top 50 Event Designers in North America," and the "Top Venues and Suppliers" in a market have given event professionals a marketplace of ideas and resources that make their jobs easier.
While the focus is on event, meeting, and experiential marketing professionals, the company also serves the "hidden" planners who may not have the job title but who are responsible for most of the live gatherings on the planet. Adler believes that event organizing and socialization is as fundamental as food, clothing, and shelter as part of the human experience.
Previously, Adler served as V.P. of Corporate Communications for media companies Macmillan Inc. and Primedia where he was known for innovative initiatives that broke through the clutter of the mundane. He was a startup guy from the age of 21 when he launched a society magazine for the nation's capital, called Washington Dossier, and sold it after a 15-year run innovating and using new approaches to cover the human side of power, including one of the first curated lists of the Top 1,000 Most Powerful People in Washington, D.C.
Throughout his career, he has believed in the power of leadership and in bringing people together to solve problems. He has held numerous leadership roles including with the U.S. State Department as a consultant where he led initiatives with the chief of protocol including the Patrons of Diplomacy Campaign to endow the educational initiatives of the State Department, initiating the first Global Chiefs of Protocol Conference, and the Diplomatic Culinary Partnerships' American Chef Corp. After the 9/11 tragedy, he became the co-chair of CEME (the Convention, Exhibition, Meeting, and Events Initiative), which was created to help rebuild the event industry in New York City.
Adler resides in New York City and is currently active in several nonprofit, professional organizations and companies, including SISO (Society of Independent Show Organizers), The Richard Attias and Associates Advisory Board, the Fine Arts Committee of the State Department of the United States, the QUESTion Project, and ENVENTU.
---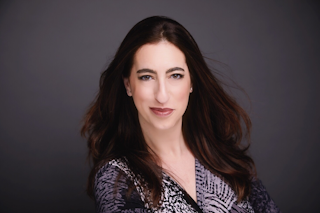 Nicole Peck
Executive Vice President
646.839.6830
npeck@bizbash.com
Nicole Peck is the executive vice president of BizBash Media where she oversees the events, marketing and sales teams. With more than 20 years in the industry, she has led event and marketing departments of respected media and technology companies and has devised growth strategies and tactics for trade shows, conferences, and live and traditional media. She is known for her passion and ability to bring break down concepts and reconstruct ideas to fashion results and is often sought out for collaboration among internal and external team members and vendors.
She stands firmly behind the belief that the personal handshake is irreplaceable and takes tremendous pride in helping facilitate authentic and meaningful connections. Peck graduated Magna Cum Laude with a Bachelor of Arts for both English and Communication from the State University of New York at Buffalo.

---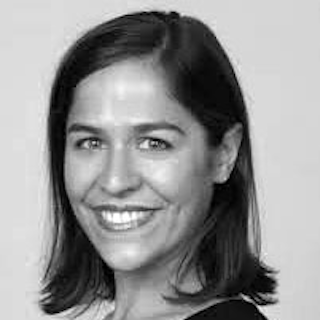 Beth Kormanik
Editor in Chief
646.839.6857
bkormanik@bizbash.com
Beth Kormanik is editor in chief of BizBash. She joined BizBash in 2012 as a senior editor and has led such projects as the Top 100 Events in the United States as well as coverage of events including the White House Correspondents' Association Dinner, Art Basel Miami Beach, and the South Beach Wine & Food Festival. Along with BizBash C.E.O. David Adler, she is co-host of the podcast GatherGeeks. Kormanik has written for The New York Times and was a staff reporter at the Florida Times-Union and Milwaukee Journal Sentinel newspapers where she covered politics, education, and local news. She also served as managing editor of the hospitality trade publication Hotel Interactive. Kormanik is a graduate of Northwestern University's Medill School of Journalism and resides in Brooklyn.

---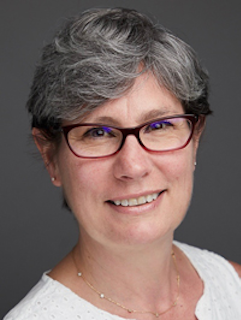 Rebecca Pappas
Vice President, Production and Client Services
646.839.6870
rpappas@bizbash.com
Rebecca Pappas is vice president of production and client services. She joined the BizBash team in 2010, bringing with her more than 20 years experience in shaping production protocols, audience growth, and consistent client satisfaction. At BizBash, she is responsible for all aspects of production practice and policies as well as ensuring excellent client and interdepartmental relationships, and operational analytics.
Before joining BizBash, she was the director of publisher relations at Qmags, a provider of digital edition solutions, where she managed the production, distribution, and marketing strategies of the digital editions for more than 50 B2B publishers. For six years, she was the director of circulation and manufacturing for BZ Media, a multi-title publisher in the IT space, pioneering digital edition creation and distribution, working with BPAWW's Digital Task Force to formulate audit rules and requirements. Rebecca began her career at International Typeface Corporation creating revenue streams by developing Upper & Lower Case Magazine's paid circulation and list rental program and overseeing its transition from to digital production.
BIZBASH MEDIA BOARD OF DIRECTORS
Jonathan Adler

David Adler
C.E.O. and Founder
Beverly Chell
Martin Maleska
Todd Pietri


---
BIZBASH STAFF
---
EDITORIAL
---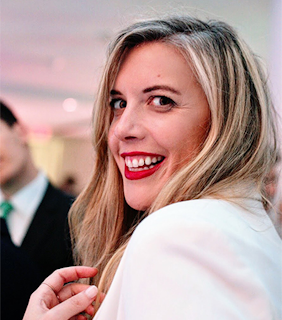 Michele Laufik
Style Editor
Michelle Laufik is the style editor at BizBash. She joined the media company in 2014 and has worked on projects such as the Top 50 Event Designers, annual Holiday Party Ideas, and award show and music festival coverage. Laufik has written for TripAdvisor, Google, Glamour, the Today Show, Bravo TV, and Martha Stewart, among others, covering a range of lifestyle topics including travel, beauty, relationships, and wellness. Favorite Event Ever Attended: Any event that serves pigs in a blanket.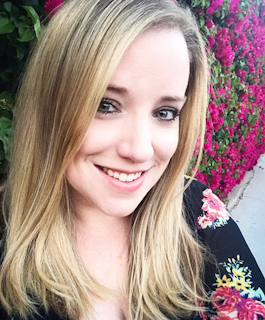 Claire Hoffman
West Coast Bureau Chief
Claire Hoffman is the west coast bureau chief of BizBash, where she's been reporting on event trends and ideas in Los Angeles, New York, San Francisco, Las Vegas, and San Diego for over a decade. She has spearheaded such projects as the Top 100 Events in Southern California, as well as coverage of the Academy Awards, IMEX America, Coachella, Adobe Max, Comic-Con International, and other major events. Hoffman also writes a weekly column covering local event industry news and is closely involved in BizBash's GatherGeeks podcast. She previously served as managing editor at BizBash's New York-based headquarters and has also written and edited stories on a variety of topics for Redbook magazine, the Baltimore City Paper, and Loyola magazine. She resides in Los Angeles. Fun Fact: Hoffman has lived in 14 cities in four countries.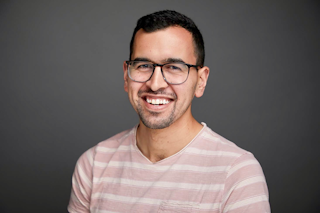 Ian Zelaya
  News Editor
Ian Zelaya is news editor of BizBash. He joined BizBash in 2015 as assistant editor and oversees daily event industry news, 10 Best Ideas of the Week, and annual coverage of events, including the New York City Wine & Food Festival, Sundance Film Festival, N.Y.C. Pride, and C.E.S. He also oversees venue news for Atlanta, Houston, and Las Vegas. Zelaya previously was a staff writer for Baltimore Style magazine, where he covered local lifestyle, food, and entertainment news. He also was a reporter for Washington Jewish Week, where he covered community news. Zelaya is a graduate of Towson University and lives in Brooklyn. Fun Fact: He can play the violin, was a competitive swimmer for 12 years, and is a Game of Thrones and RuPaul's Drag Race fanatic.

Katrina M. Randall
Copy Editor
Katrina M. Randall is a copy and listings editor at BizBash, which she joined in 2014 as a freelancer and has since taken on a regular role making sure website, magazine, and marketing content adhere to style guidelines and stay consistent with brand voice. Additionally, on the research and directories team, she also creates and updates listings for the BizBash directory of event venues and suppliers. Prior to joining BizBash, she served as the associate editor of Southern Appalachia-based Montefino Magazine and as editor in chief at Vocus (now Cision), where she led coverage for media and PR trends publication inVocus documenting major shifts in the media industry. Randall is a graduate of the S.I. Newhouse School of Public Communications at Syracuse University and began her journalism career working as a reporter for daily and weekly newspapers. Fun Fact: On the side, Randall moonlights as a fiction writer.
---
ART & PHOTO
---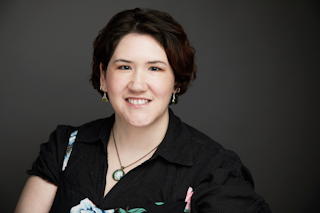 Lisa Vecchione
Photo Editor
Lisa Vecchione is the photo editor for BizBash. She joined BizBash in 2018 and is a driving force behind the visuals of both BizBash.com and BizBash publications. Vecchione has also served as a photo editor for TVGuide.com covering celebrity and entertainment news. Additionally, she was also a photo editor for multiple Bauer publications, including First for Women, Life & Style, and In Touch Weekly, where she worked on visuals for fashion, beauty, and lifestyle features. Vecchione is a graduate of Parsons School of Design. Fun Fact: She is an avid pop culture enthusiast and when not in the office can often be found on the Comic-Con floor.
---
MARKETING & AUDIENCE DEVELOPMENT

---
Brittany Bucceroni
Director of Marketing
Brittany Bucceroni is a marketing and event professional who is passionate about creating memorable face-to-face and digital experiences. As the director of marketing at BizBash, she oversees the ideation, production, and execution of marketing programs for the brand's live experiences, award programs, webinars, surveys, white papers, and more. Starting as an intern and working her way into the director role, Bucceroni has spearheaded numerous initiatives, including content curation and collaboration with Fortune 500 brands, integrated event marketing programs, brand strategy, and monthly internal events. Bucceroni holds a bachelor's of science degree in business from Stockton University, and she is proud to be a mentor for up-and-coming event pros with the Student Event Planners Association. Fun Fact: Like many in the event industry, Bucceroni has some musical skills. She was in the New Jersey All State Choir and performed with a capella groups throughout high school and college.
---
EVENTS
---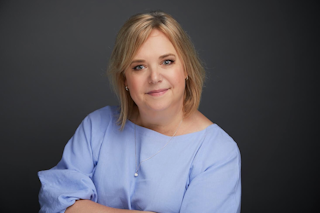 Kim Romano
Director of Events
Kim Romano is the director of events at BizBash, which she joined in 2016. Prior to BizBash, Romano worked as the group event manager at the Special Event tradeshow. She has strong ties in the event industry and has been an active board member of the SEARCH Foundation for seven years. She currently serves as the first vice chairman. Romano received her CSEP (Certified Special Events Professional) designation from the ILEA (International Live Event Association) in January 2016. She graduated from the Fashion Institute of Technology with a marketing degree and resides with her family in Connecticut. Fun Fact: Romano was in the Macy's Thanksgiving Day Parade five times.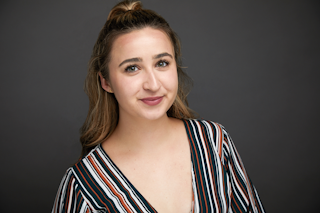 Kayleigh Starr
Events Manager

Kayleigh Starr joined BizBash in 2019 as the events manager. Starr comes from the festival industry where she produced events for Wanderlust Festival across the U.S. and Canada. She is no stranger to the event industry since her parents own an event rental company in New Jersey; it was even normal dinner table talk in her household. Starr is a graduate of Marymount Manhattan College where she completed her bachelor's of science in business. She currently resides in Manhattan. Fun Fact: In her spare time, Starr teaches yoga.
---
RESEARCH & DIRECTORIES
---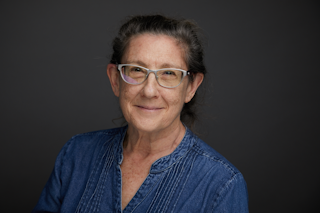 Jean Jaworek
Director of Research & Directories
Jean Jaworek is a longtime veteran of the directory business and now sees herself as something of a database connoisseur.  When not involved with field-specific information, and away from her desk, she is an active participant in not one but two community gardens, an avid reader, and a jazz enthusiast. Fun Fact: On the home front, she is frequently bullied by a very small, very demanding Persian cat.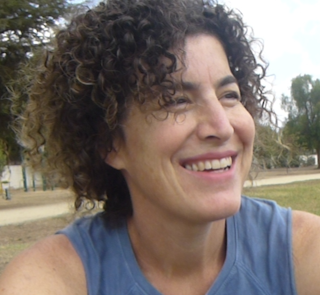 Leslee Komaiko
Masterplanner Los Angeles Editor
Leslee Komaiko is the editor of BizBash Masterplanner Los Angeles, a role she has held since 2009. Komaiko works closely with event planners and suppliers, development professionals, publicists, and others to ensure that all the most important events in the Los Angeles area are listed on the masterplanneronline.com calendar. The Los Angeles native has written for the Los Angeles Times and Los Angeles Magazine. She is also a regular contributor to the Jewish Journal. Komaiko is a graduate of Northwestern University in Illinois. She currently lives in Sherman Oaks, California. Fun Fact: Komaiko has mad respect for all the talented, detail oriented event pros BizBash works with. At the last kids' birthday party she hosted, not only did she forget utensils, but she grabbed a box of toothpicks instead of matches, which meant candles went unlit and the kids ate cake with their hands. No one seemed to mind.
---
SALES & BUSINESS DEVELOPMENT
---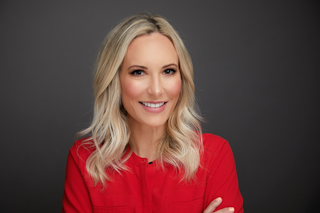 Lauren Longest
Business Development Manager

Lauren Longest joined BizBash in July 2018 as a business development manager based in New York City. She loves working with clients and helping share their message across the breadth of BizBash's platform, including at live shows, on digital, and in publications. Longest previously worked in the hospitality industry in Los Angeles and helped coordinate events at a major Sunset Strip venue. She trained in musical theater and likes to brings a theatrical approach to events. Fun Fact: Her favorite saying is "Life is not a dress rehearsal."



John Marte
Vice President of Sales, West
A longtime BizBash executive, John Marte is the company's senior executive and management ambassador on the West Coast where he is responsible for partnerships, community, and business development. Marte lives the essence of BizBash as a true "collaboration artist," an innovative problem solver, and a natural connector. Prior to BizBash, Marte held positions in travel in the Caribbean. When he joined BizBash in 2014, Marte fell in love with the event industry. He found immediate success representing BizBash as a trusted brand that believes smart event organizing contributes to a society by creating understanding, connections, and commerce between people and organizations. Marte's specific accomplishment, both as a leader and strategist, has been to revise how event partnerships and marketing campaigns are executed to create effective, long-lasting programs. Since relocating to Los Angeles in 2018, his mission is to engage corporate planners with smart partner vendors to make events more effective.

Vincent Murphy
Vice President of Sales, Canada
Vincent Murphy is an American now living in Canada, with a fairly nontraditional backstory. From professional poker player to vice president of Canada at BizBash, Murphy is currently expanding the BizBash brand across Canada. Shortly after receiving his degree in communication studies from the University of North Carolina Wilmington, Murphy put his professional life on pause and sought a career playing poker, which, in hindsight, resulted in forty years' worth of executive-level experience evaluating human dynamics, developing and executing strategic plans, and making tactical decisions. Following a successful gambling career, Murphy resumed his professional trajectory in sales, marketing, and business development and joined the BizBash team in Chicago in 2015. A year later, Murphy relocated to Toronto, Canada, and is now proactively growing the company existence into new Canadian markets. Fun Fact: In his free time, enjoyable pursuits include anything to do with eating cheese, binge watching Netflix, or participating in competitive sports such as beach volleyball, squash, and snowboarding.

Ann Keusch
Vice President of Sales, Southeast
Vice president/publisher of the Southeast region, Ann Keusch has more than 25 years of experience producing events and in publishing. After earning a master's degree in speech pathology from the University of Miami, and working in the field for several years, she joined Communications & Show Management /Industry Publishers, where she produced events for the company's publications and became director of operations for one of the largest trade shows in the country in the sporting goods industry. She also produced all special programs and events ancillary to the trade show, and eventually moved over to manage sales and marketing for the event. Additionally, Keusch has produced conferences/events and tradeshows for Specialty Foods, Sports Collectibles Sports Licensed products, Tailgating, and others. Since the premier issue of BizBash Florida in 2003, Keusch has been involved in all aspects of the publication and BizBash events and loves discovering the incredible talent of people in this industry. Fun Fact: Ann resides in Miami Beach and says, "Who wouldn't love living in paradise?"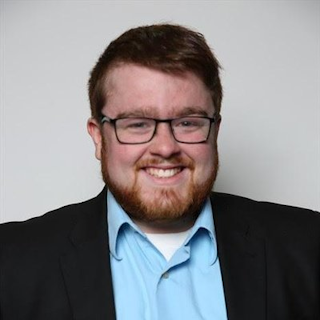 John D'Adamo
Market Manager, Washington, D.C.
John D'Adamo is the market manager of Washington, D.C. at BizBash. He joined BizBash in 2015 as a business development manager in the New York City office. After receiving the promotion to run the BizBash D.C. branch in 2017, he worked to grow BizBash's presence in the market. He was the 2018 MPI Potomac President's Award Winner, in recognition of successful planning of multiple events for the chapter, and has been featured in the IAEE Member Spotlight. Currently, D'Adamo is spearheading the re-launch of the BizBash Live: Washington, D.C. conference at the Ronald Reagan Building. Prior to BizBash, John worked at Yelp in small business outreach and was on the leadership team of multiple successful campaigns and initiatives at his alma mater, the University of Michigan. Fun Fact: In his spare time, D'Adamo participates in a competitive karaoke league in D.C. called District Karaoke.



Lee Elman
Account Representative, Orlando & Boston

Lee Elman joined BizBash as an account representative in 2013. Elman has spent most of her career in marketing consulting heading up her own promotions company for 12 years. Transitioning to the event industry in 2002, Elman worked for Red7Media prior to BizBash. Outside of work, Elman is very involved in the arts, having served as Board President for Castle Hill Center for the Arts for four years. She resides in Miami Beach. Favorite Event Ever Attended: "Dinner in the Sky" Vancouver—a unique and breathtaking dining experience showcasing Vancouver's spectacular ocean, mountain, and 360-degree city vistas while being elevated 150 feet off the ground.