Hugo Boss Brings Circus, Cee Lo to Summer Rooftop Party
July 25, 2011
Despite the wave of heat and humidity that hit the city—and most of the country—last week, crowds packed the rooftop of the Starrett-Lehigh Building on Wednesday for the annual summer party thrown by Hugo Boss. The west Chelsea site, home to the fashion group and other corporate entities, hosted a circus-themed soiree this year, with various acrobatic acts, carnival-style bites, and scenic elements modeled after big-top tents. Guests—including Fern Mallis, Phillip Bloch, model Coco Rocha, singer Lance Bass, actor Anthony Mackie, and Hugo Boss's chairman and C.E.O. of the Americas, Mark Brashear—also took in music by ever-popular singer Cee Lo Green, as well as DJs Mel DeBarge and Cassidy.
Working closely with the internal team from Hugo Boss, event producer SPEC Entertainment devised the concept and, to unify the decorative elements, employed a color scheme based on the red and white stripes of a traditional circus.
The biggest challenge was working in the outdoor space, which cannot be tented, whilst trying to create an environment that looked like its was under a big-top tent. To address this, SPEC used white and mirrored red plexiglass on a custom stage marquee and the fronts of the bars and DJ booth, created circular platforms for the carnival entertainers, and threaded string lights between red tent poles placed around the perimeter.
Even the food service from Mary Giuliani Catering was integrated into the visuals, with waitstaff dressed in white shirts, red bow ties, and suspenders, and nibbles like flavored popcorn in mini bags, corn dogs, cotton candy, and snow cones.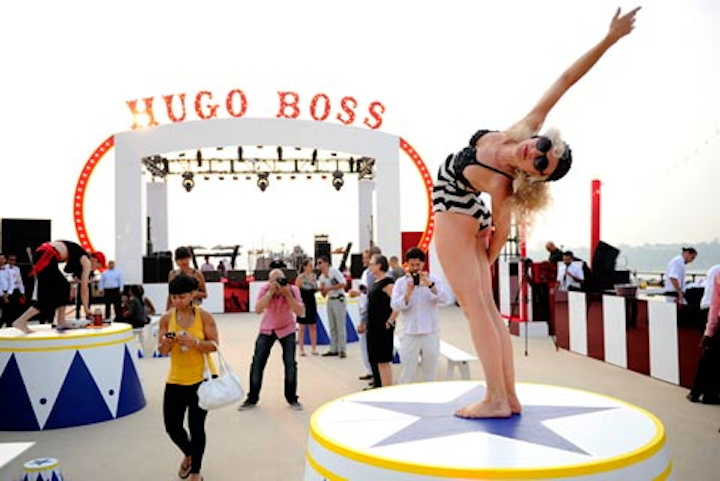 Photo: Nicholas Hunt/PatrickMcMullan.com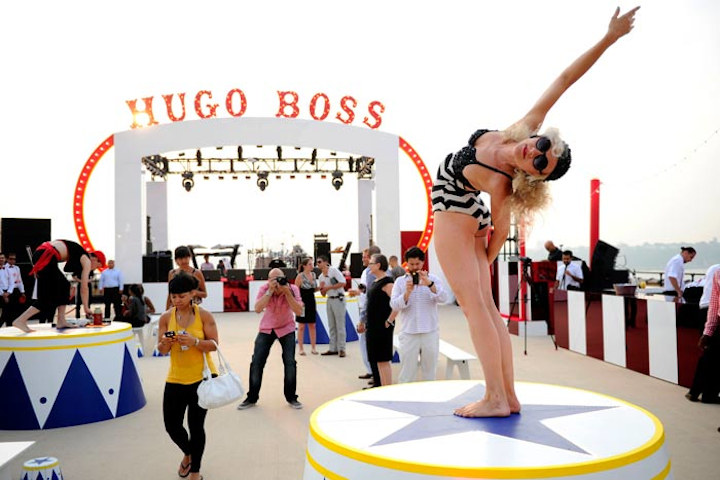 Photo: Nicholas Hunt/PatrickMcMullan.com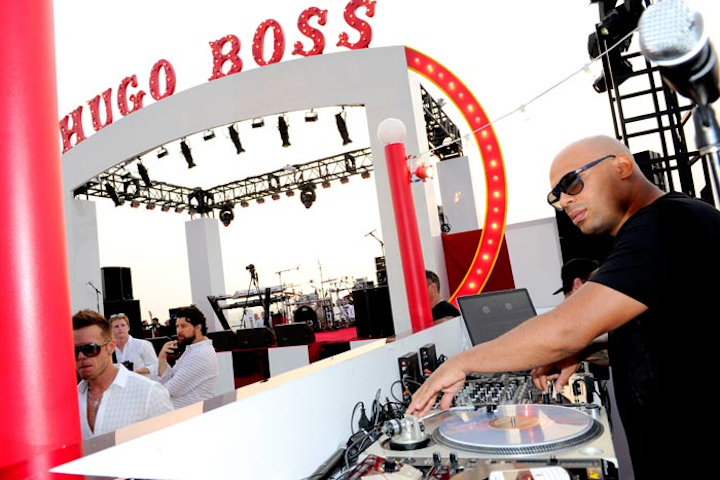 Photo: Nicholas Hunt/PatrickMcMullan.com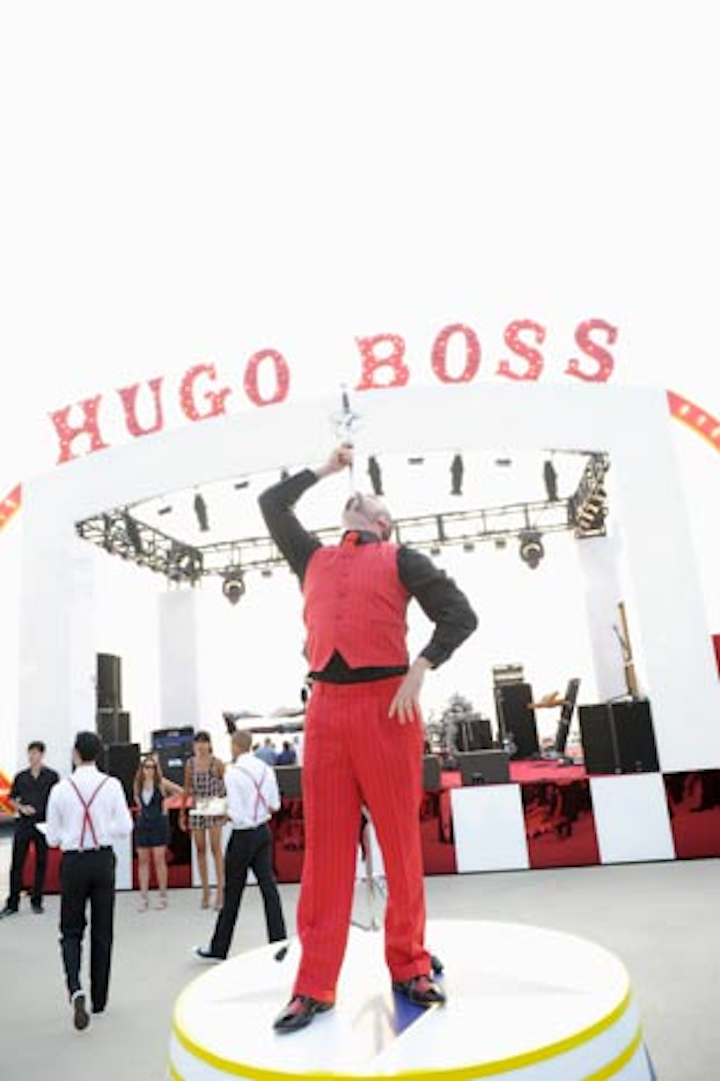 Photo: Nicholas Hunt/PatrickMcMullan.com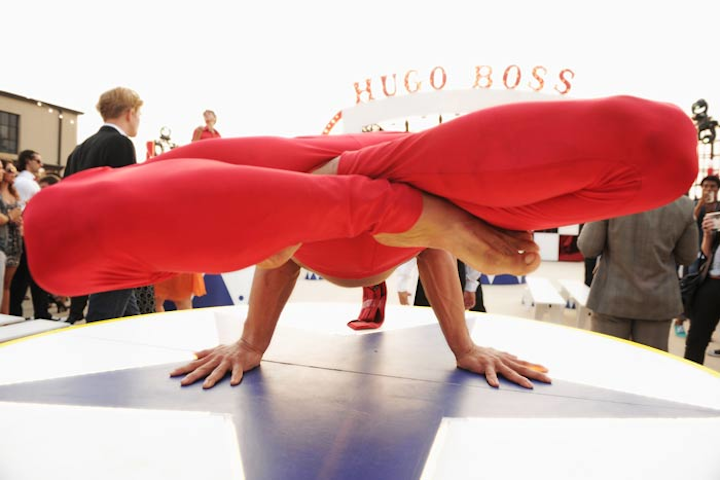 Photo: Billy Farrell/BFAnyc.com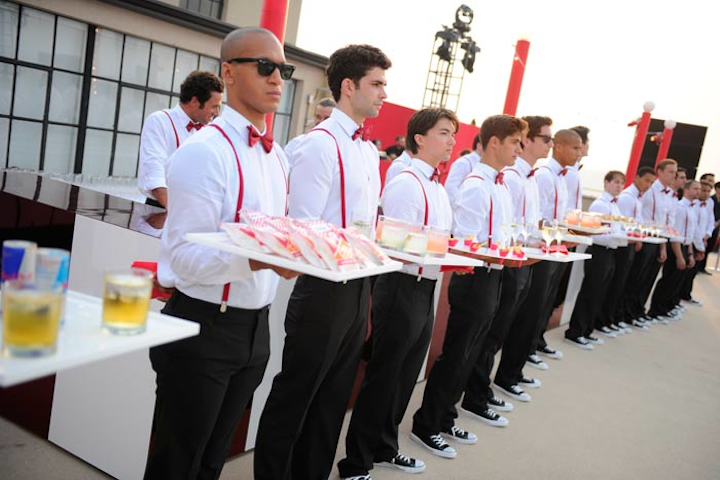 Photo: Nicholas Hunt/PatrickMcMullan.com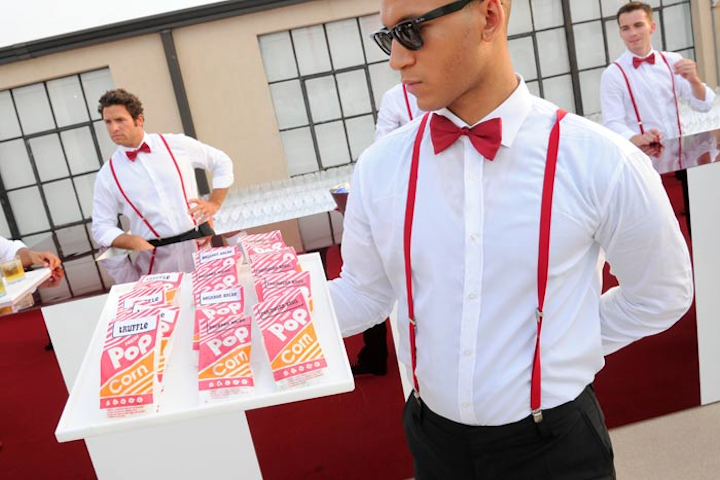 Photo: Nicholas Hunt/PatrickMcMullan.com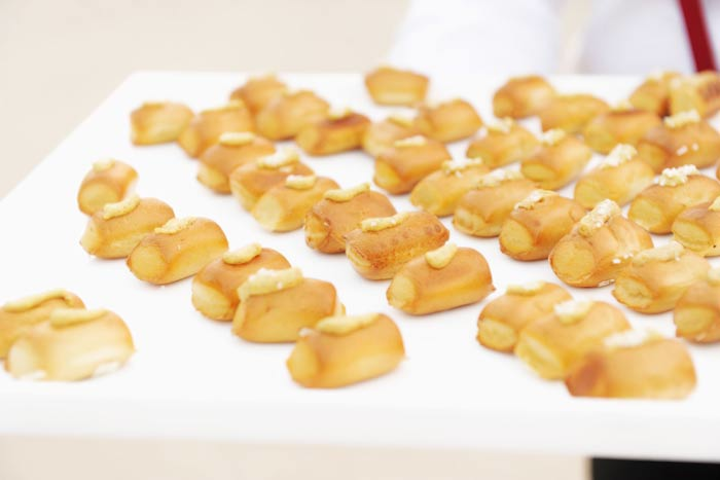 Photo: Billy Farrell/BFAnyc.com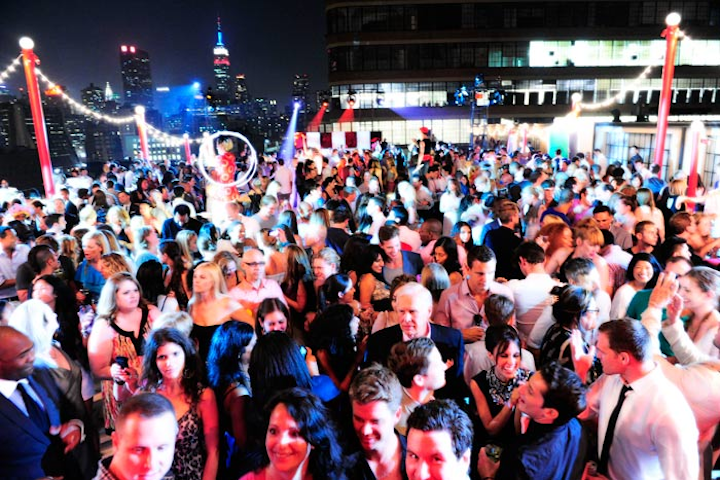 Photo: Nicholas Hunt/PatrickMcMullan.com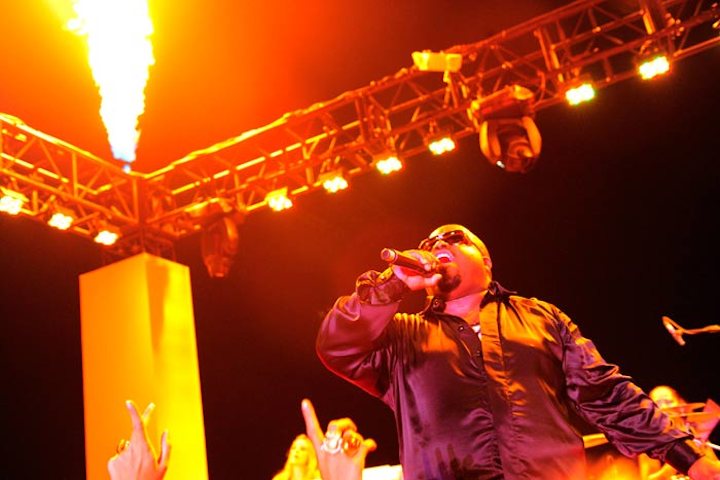 Photo: Nicholas Hunt/PatrickMcMullan.com
Featured Venues/Suppliers: