What NBA All-Star Party Hosts Thought of New Orleans
February 25, 2008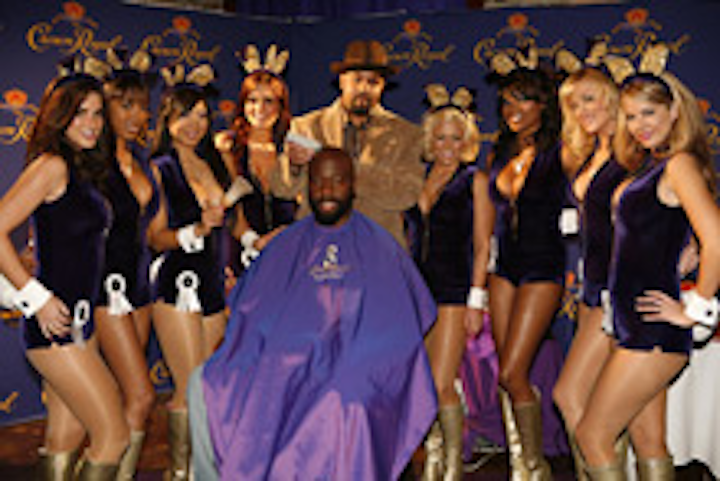 Photo: James Trevenen/Playboy
Some big-name brands flocked to the NBA All-Star Game on Sunday, February 17. We touched base with several planners to see what they thought of New Orleans as a host city.
"As far as proximity goes, you couldn't ask for anything better. Everything is within walking distance or a five-minute cab ride. The footprint of this city is much easier to get around than [last year's host city] Vegas."
—Timi Jordan, senior manager of special events marketing, ESPN
"The people of New Orleans couldn't have been nicer to deal with. They were so genuinely grateful that the NBA chose their city, and they really wanted to showcase how great New Orleans is. They went out of their way to be accommodating."
—Janet Abbazia, vice president of event marketing, Turner Sports
"We didn't have trouble with venues at all. Last year, because of our connection to the Palms in Vegas, we didn't have to do any venue research. This year, though, we came down ahead of time with
US Concepts
and found a venue [the Foundry] that worked for both of us. New Orleans has a lot of different areas and you want to be in the right area, so it took a little time for us to garner which neighborhood was best, which was closest to the host hotel. And because the NBA events were going on that night
—
the three-point contest, the slam-dunk contest, etc.
—
we knew our venue couldn't be as far out of the downtown area as we were for the
Super Bowl
. The players had actual game things that they were participating in, so we had to be aware of that when picking a venue."
—Donna Tavoso, division vice president of creative services,
Playboy
"I think there were some challenges presented in New Orleans, in that they just don't do some stuff there
—
a lot of our printed materials, for example, we had made in New York and shipped to New Orleans, which led to a couple of shipping issues, of course. We had to have a custom green carpet made in New York, too. But we got really lucky with the venue [Generation Hall]. We started looking a while ago, because it's definitely a challenge to find a venue that is big enough to host a seated dinner and an after-party for 750 people."
—April McDaniels, event producer, Strategic Group


Featured Venues/Suppliers: