Ballet Performances Raise Awareness of Fund-Raising Walks in Six Canadian Cities
January 26, 2009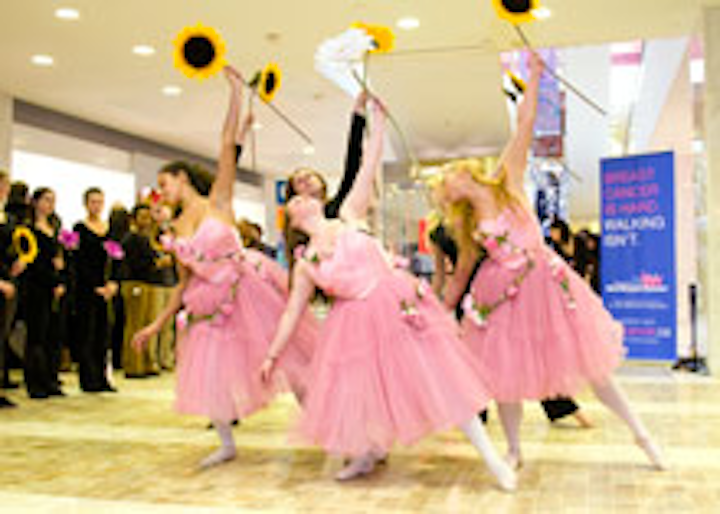 Photo: Courtesy of CauseForce
Ballet dancers entertained shoppers with performances in six malls across Canada on Wednesday in an effort to raise awareness of the Weekend to End Breast Cancer—a 60-km fund-raising walk that takes place annually in Toronto, Calgary, Edmonton, Montreal, Ottawa, and Vancouver. CauseForce, an event planning firm that works with nonprofit organizations, coordinated the publicity stunts in each of the cities.
At each location, 27 dancers performed, with three of the ballerinas wearing pink tutus (the rest wore black) to emphasize the fact that breast cancer impacts one in nine Canadian women. Dancers from the George Brown School of Dance promoted the Toronto walk—which benefits the Campbell Family Institute at Princess Margaret Hospital and takes place from September 11 to 13—with a performance at First Canadian Place.
"The fact that one in nine women will be diagnosed with breast cancer in her lifetime is a staggering statistic," Paul Alofs, president and C.E.O. of the Princess Margaret Hospital Foundation, said in a statement. "Though we are in a rough patch economically, we need the community's support more than ever. Breast cancer does not know what a recession is." Registration for the fund-raiser is now under way.