Weakened Economy Results in Record Sales for Adventures in Travel Expo
January 9, 2009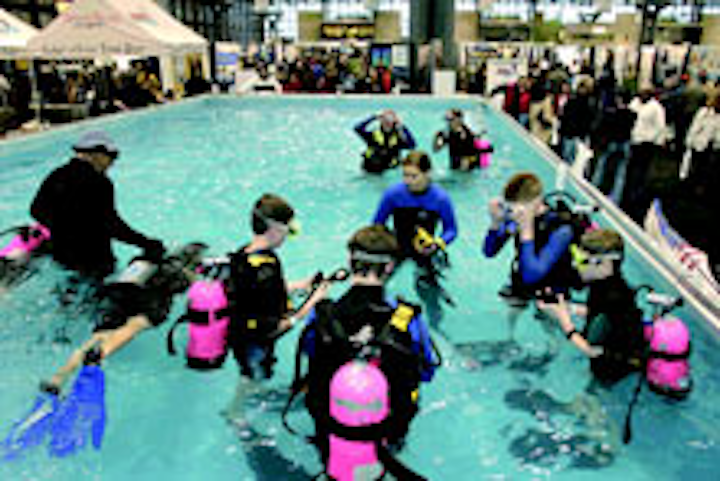 Photo: Courtesy of the Adventures in Travel Expo
Last month, a rep from the Tribune Company told us that the media conglomerate's recently announced bankruptcy will not affect its capacity to sponsor events. Lo and behold, The Chicago Tribune will act as presenting sponsor for the Adventures in Travel Expo, which hits the Donald E. Stephens Convention Center this Saturday and Sunday.
John Golicz, show organizer and C.E.O. of Unicomm LLC, described the partnership as "mutually beneficial," explaining, "They support us by promoting our show to their readers." He added that the The Tribune's editorial travel guides give the publication and the expo a mutual client base.
Approximately 200 exhibitors, including the Argentina Tourism Office and the Fiji Island Visitors Bureau, will fill the convention-center floor. "In our last two and a half months, we've seen record sales, so go figure that out," said Golicz. "I was bracing for a big slowdown. But since bookings are down [for travel companies and tourism bureaus], people are taking a granular look at their marketing budgets. Seventy-five percent of our show attendees book trips, so reps from these companies want to meet these people face to face instead of just taking out an ad somewhere."
Though he can't confirm show attendance until after the weekend—roughly 10 percent of tickets are sold online before the show, and the rest are purchased at the door—Golicz doesn't expect the economy to significantly impact attendance, and hopes to see roughly 13,000 guests at this year's show. "We surveyed thousands of last year's attendees in November, at the height of the [economic] crisis," he said. "More than 90 percent of them said that they won't be giving up their vacation this year." Instead, Golicz says, they'll be looking for ways to "stretch the dollar," a fact that exhibitors will take into account by featuring budget-friendly travel packages and special deals. 
On both days, the expo will feature multicultural performances—slated acts range from Jasmin Jahal School of Dance belly dancers to juggler Mike Vondruska—as well as cooking demos, keynote speeches, and seminars. Activities will include camel rides and complimentary scuba lessons in an indoor scuba pool filled with underwater scooters and MP3 Players. Wetsuits, masks, air tanks, and hair dryers will all be available at the convention center.
The show will hit several markets throughout the year, with scheduled stopovers at the Los Angeles Convention Center on Feburary 14 and 15, the Washington Convention Center on February 21 and 22, New York's Jacob Javits Center on October 10 and 11, and Seattle's Washington State Convention and Trade Center on December 5 and 6.
Featured Venues/Suppliers: