Does Your Event Need a "Science Sommelier"?
The Adler Planetarium's Celestial Ball offered table-side science experiments.
September 24, 2015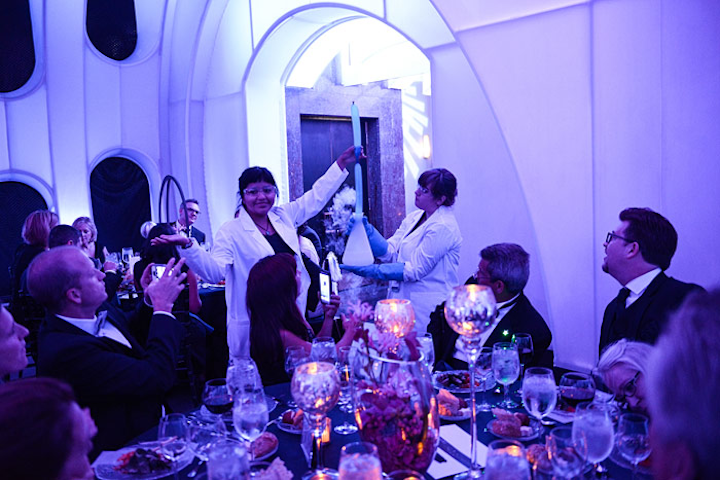 Photo: Courtesy the Adler Planetarium/Timre Surrey
Chicago's Adler Planetarium hosted its annual Celestial Ball on September 12. The black-tie benefit raises money for a number of programs, including those that inspire young people to pursue careers in scientific fields. To connect guests to that cause, students from local schools acted as "science sommeliers" during dinner.
On the back of the dinner menu, guests found a list of science experiments that could be performed at their tables by the young scientists. Those experiments included one called "Planet Hunter," which let guests experiment with light detectors, and another dubbed "Cocktail Sunscreen," which demonstrated why beer and wine bottles are made of dark glass (to protect the drinks from ultraviolet light).  The evening, which featured decor from Event Creative and catering from Food for Thought, raised $1.7 million.
Featured Venues/Suppliers: