Q&A: Outgoing P.C.M.A. President Deborah Sexton Reflects on Her Tenure and Future Challenges Facing the Industry
After nearly 13 years, Sexton will step down after P.C.M.A.'s Convening Leaders conference in January.
December 19, 2017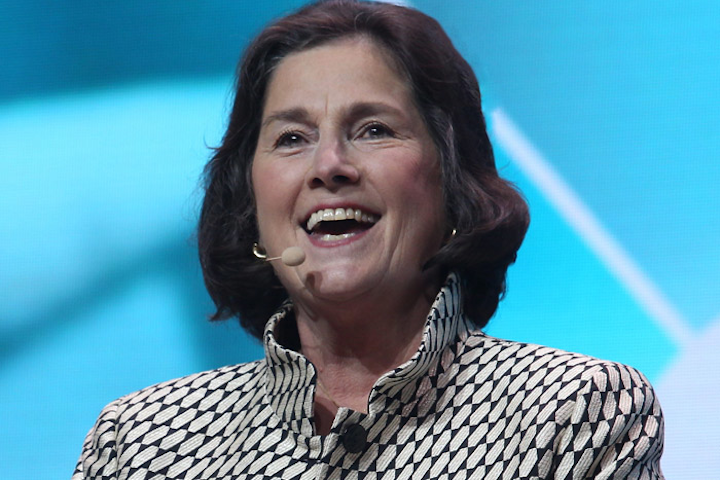 Photo: Courtesy of P.C.M.A.
After nearly 13 years as president and C.E.O. of the Professional Convention Management Association (P.C.M.A.), Deborah Sexton is resigning from that position following the organization's Convening Leaders event in Nashville January 7 to 10. The P.C.M.A. board unanimously approved chief operating officer Sherrif Karamat, who has worked closely with Sexton since 2005, as the new C.E.O.
We spoke to Sexton about her tenure at the association, her thoughts about the future of the meeting and convention industry, and what she hopes to do next.
How did you come to be president and C.E.O. of P.C.M.A.?
I was a member of P.C.M.A. for years, specifically through the time when I was president of the Chicago Convention and Visitors Bureau, now known as Choose Chicago, and I was on the foundation of P.C.M.A. as a trustee. They announced they would be making a change with the C.E.O. and a couple of people on the board reached out to me. I assumed the reason they were calling me is they knew I would have some good ideas for them. I went through a whole list of C.E.O.s in the region—these are good people, smart people. They listened to me and then at the end they said, "How about you?" and I said "Me?" I was taken aback. They called back and pursued it and I thought you know what, it's time for a change, and I chose to join them.
From the very beginning the board was incredibly supportive, and basically at the time I said I'm not a person that can be micromanaged; however, I am a person that can be given a vision and execute on that, and the search committee said that's what we need. I got involved and I could see there were a lot of challenges and it became very exciting to take on those challenges. I cared about the organization and I knew what the organization was about. I knew who the customers were and who the suppliers were. I had a better understanding of what they needed as it related to education and services because I had been involved. That's how it started and almost 13 years later, I'm here. It's been a really incredible opportunity.
In September you informed the board of your plans to step down, which will happen after Convening Leaders in January. Why now? 
Three years ago I went to the board and said we've never been in a more healthy position than we are today. Financially, the team is as strong as it's ever been, our membership is as strong as it's ever been, we are thought of as a leader in the industry. Now is the time to think about where we should be in five years. You don't do that when you are down, you don't do it when you are forced, you do it at a high. The board said let's get at it. It took a little longer than we expected, but it had phenomenal results that everyone has agreed to and everyone believes in. And then on the heels of that, about a year ago, we began the process of rewriting the strategic plan that would support that vision. And halfway through that I knew in my heart it's time to step aside, it's time to allow someone else—and I knew exactly who I wanted, Sherrif Karamat—to allow him to take it from here and drive the results of the new vision and strategic plan. I couldn't give a 10-year commitment. I really didn't think I could give it a five-year commitment, and I thought we need somebody that will put the energy and the effort into this project. So get out of the way and allow someone to own it and to drive it.
[PULLQUOTE]
What do you consider some of the highlights of your years with P.C.M.A.?
First and foremost is building the team that exists today, which is an incredible group of true professionals that are passionate about this organization and passionate about our future. With the exception of three people, all the rest of the individuals today came after I did. So I'm really proud of that. I'm also very proud of our partnership program, which I brought and we redesigned for P.C.M.A. from some work I did with the Chicago bureau. I've been told it's the best partnership program in the industry. I hope that's correct, that's obviously our goal—to under-commit and overachieve for our partners. We stepped out when we bought what is now called the Digital Experience Institute—we stepped out in the front of the industry when the word was digital events were going to destroy face-to-face events. And I had frankly a lot of criticism from the industry, saying why would you get involved with digital events? And my answer at the time, which was six years ago, was if it's true that they're going to destroy face-to-face events, then we need to understand it. We need to understand why and how and is there an opportunity to work together. And if it isn't true, is there an opportunity to work together to expand the brand of our members' organizations to a broader audience. And it turns out it was the latter. It turned out to be truly beneficial that we got in when we did. When I first told my staff we were going to do a digital event, they kind of looked at me like "What?" We all really became committed to this, because we realized that there was this incredible capability of broadening our brand to a much, much larger audience to benefit the industry, and that has happened.
What are some of the future challenges facing the industry?
First of all, I think that as an industry we need to stop talking to ourselves and broaden that audience. We're really good at patting ourselves on the back. But does Joe Public—and I mean that as a nice term—understand what our industry does? Does Joe Public understand the value of face-to-face events and what that brings to the global economy? Do they understand this is a global industry and that it drives unbelievable economic value to the world? It is not understood to the degree it should be. We haven't simplified our message. We haven't put together a simple, succinct message that speaks to the global hospitality industry. That's a frustration.
I don't think the industry is as innovative as it could be. I think we have to focus more attention on the future. The future of work. The future of our environment. And the future of our connectivity worldwide. It's something I think P.C.M.A. can play a big role in. We've been doing a lot of thinking about how we can come up with quality education and tools to support our members. We are launching the business events strategist concept, which is what we believe the next iteration of that meeting design expert is going to look like. The person who is going to oversee events within corporations and associations, we see that as a business events strategist, which is different. It's putting the logistics side of events to the side momentarily. It will never go away because logistics are absolutely critical. But it's adding that strategic element—audience acquisition, revenue stream development, meeting design, making the decisions on a how a meeting can play a role within the organizations' overall engagement strategy. It's a much more marketing-driven direction, but it's something that will be critical going forward as we compete in the marketplace for people's attention. I think that's very exciting. And I think it's exciting for our members and for people in the industry to see how this is evolving into some different skill sets. Some might be easy to acquire and some won't be that easy. There will be people who will have to work at it. But there are people today doing exactly what we are positioning the business events strategist to do, but they aren't named anything consistently. But they are doing exactly what I'm talking about for their organizations, both corporations and associations.
What is next for you?
I've made a commitment to be available to the board of directors and to Sherrif all the way through the month of March. And really I've made a commitment beyond that as well, if they need any memory or want to bounce ideas off me, I will always be available. These 13 years have been very important to me. I'm at the other end of a phone and I'm in the same city. ... I'm going to take some downtime and regroup and decide what are those things I really want to work on. And then I'll start making calls and hopefully getting calls back, and we'll see from there. It will be fun to figure it out. And hopefully I'll stay connected to the industry, because I've made tremendous friendships and relationships within the industry. I don't know exactly what that will look like. But I'm not ready to retire. I think I'd go crazy.
Featured Venues/Suppliers: