Diesel Launches New Jean Styles With Exclusive Party, Male Models, "Insane Amount of Champagne"
April 10, 2012
To introduce its five new styles of women's jeans to local shoppers, Diesel hosted a dinner party at its Rush Street store on April 4—and made it clear that this event was not geared toward the fashion-challenged. The 40 guests included publicists, designers, bloggers, and more of what planner Elise Schmitt of BMF Media referred to as "the most fashionable female Chicago trendsetters."
Corri McFadden, star of the locally based reality show House of Consignment, co-hosted along with media partner Glossed & Found. Each carefully selected guest got an emailed invitation that announced: "As one of Chicago's 'It' girls, you've been exclusively invited to an intimate dinner with Diesel." 
"We had such a great time designing this event, wanting it to feel really intimate but insuring that the woman's product was really showcased well at the same time," said Event Creative producer Meredith Treinen. The team set up apartment vignettes, meant to channel a posh office, living room, and bedroom,  throughout the shop. "We used 4-by-8 flats with sepia-toned photos of a city apartment to create a deeper context throughout the space, and the details were really important," Treinen said. She threw in a "not-quite perfectly placed throw pillow, lipstick on a coffee mug, that little to-do list that you leave by your computer—little things that made the space really feel like guests were coming over to their best girlfriend's place for dinner."
To underscore the characteristics of the new jean styles, "the decor of each dining table was meant to vary and contrast, so guests could experience what a meal might look and feel like at differing styles of homes, such as glitzy, earthy, or contemporary," said Schmitt.
The evening kicked off with a champagne-and-hors d'oeuvres reception, and an informal fashion show of the new styles took place during the seated dinner. Catering from the Whiskey Bar and Grill included roast chicken, herb-crusted salmon, lamb lollipops, and hummus. "Everything was served family-style, though each table had some help from a male-model server to glitz things up a bit," said Schmitt. "We wanted to replicate what a dinner party might feel like at [a friend's home]. Not sure about you, but when I have friends over, I just let them serve themselves."
The night was supposed to end after a viewing of House of Consignment, but the schedule became more fluid as more flutes were drained. "The event ended up going much later than planned because nobody wanted to leave," Schmitt said. "Maybe the insane amount of champagne had something to do it."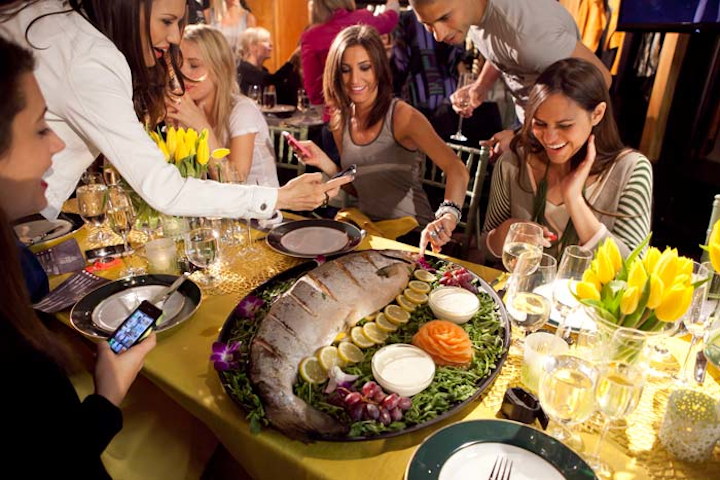 Photo: Elizabeth Gilmore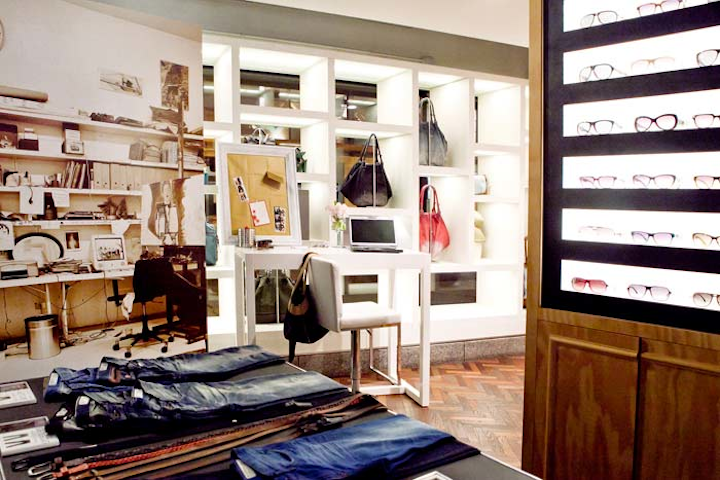 Photo: Elizabeth Gilmore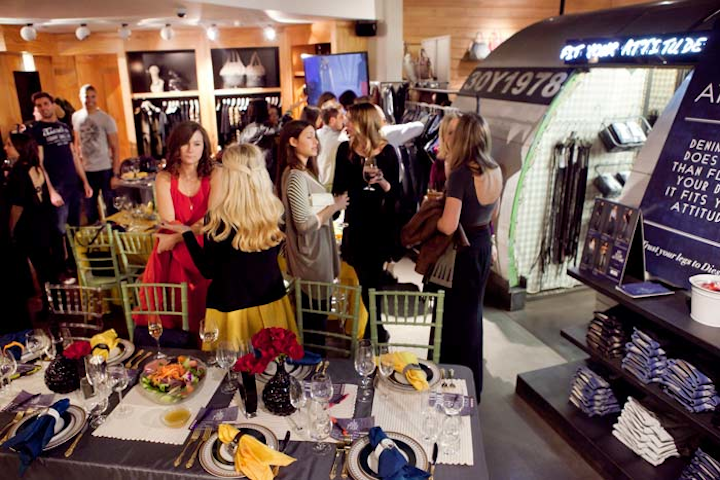 Photo: Elizabeth Gilmore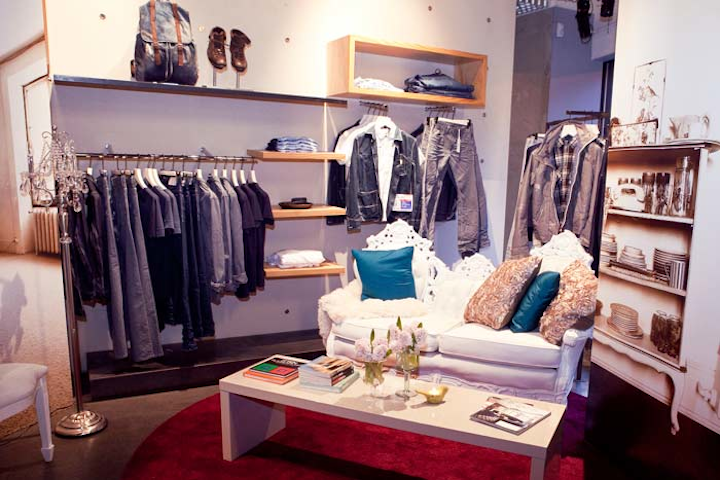 Photo: Elizabeth Gilmore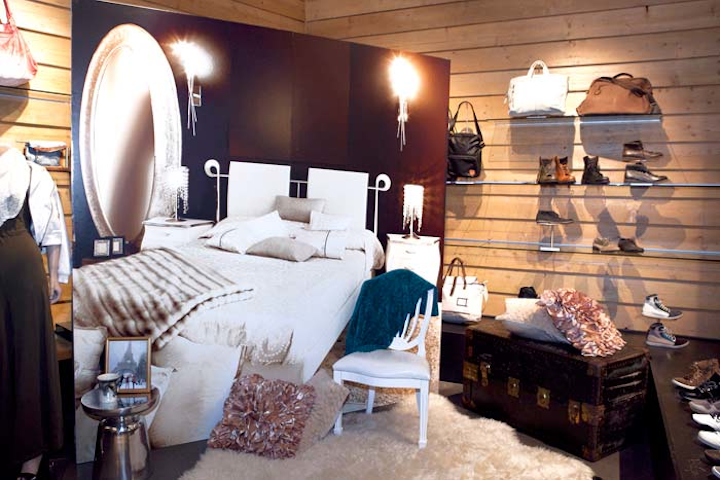 Photo: Elizabeth Gilmore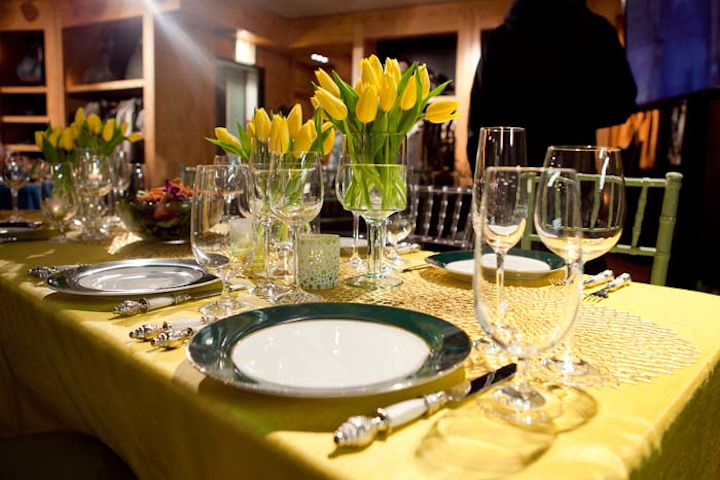 Photo: Elizabeth Gilmore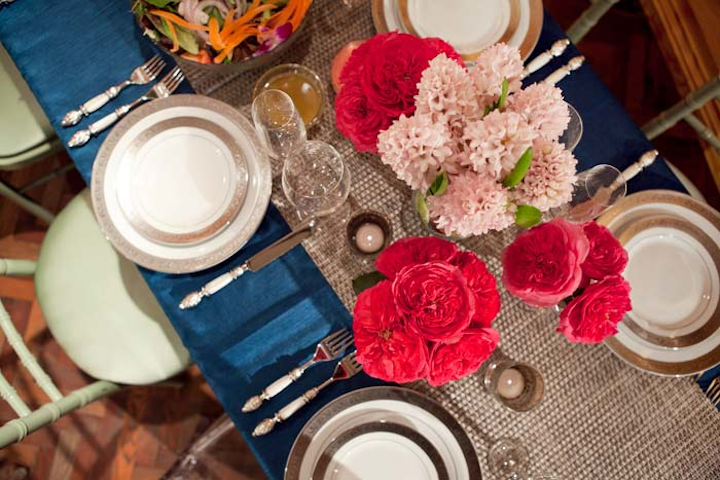 Photo: Elizabeth Gilmore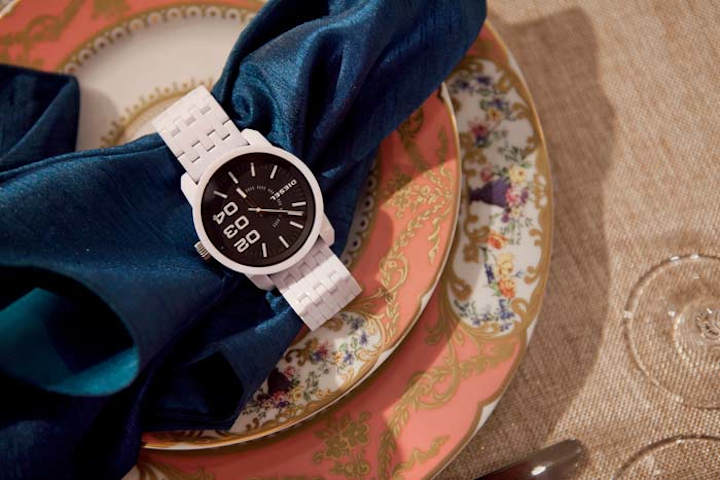 Photo: Elizabeth Gilmore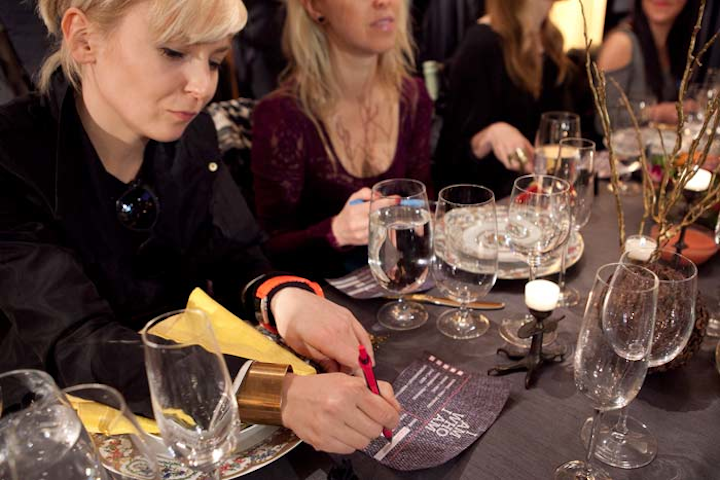 Photo: Elizabeth Gilmore
Featured Venues/Suppliers: