Why Some Groups are Choosing Cuba for Their Next Event
With travel restrictions easing, some adventurous planners are taking their events to the Caribbean island where immersive, experiential excursions create a unique opportunity for guests.
March 3, 2015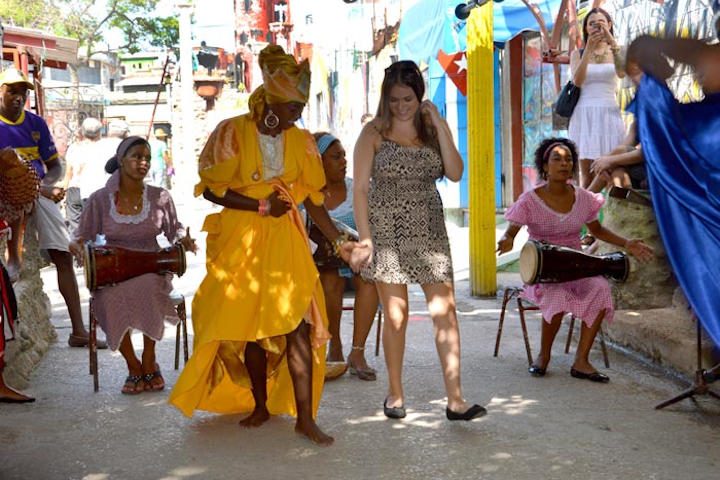 Photo: Courtesy of Cuba Explorations
Chris Wezel, co-founder of hospitality marketing company E-Pro Direct, selects unusual destinations for his company's annual retreats because he believes a unique experience can spark creative thinking and bonding among his 10 team members. Past trips have taken them to the Ice Hotel in Sweden and to the rainforest in Costa Rica.
"It's become a big part of our company's culture. We want to give our people an experience they will never forget, something they might never do on their own," Wezel says. This summer the weeklong retreat will take place in Cuba, a destination that is seeing a surge in interest since the United States government eased travel restrictions in mid-January.
"The intrigue alone has me excited," he says. "Our team loves the idea of going to a place that's been off-limits to experience the culture and the beauty."
Wezel is working with Cuba Explorations, a division of Miami-based Paragon Events, which is offering group travel to Cuba as a licensed provider of "people to people" experiences. The license requires that the schedule include daily interactions with locals to learn about subjects such as Cuban culture, religions, lifestyles, and history. To meet those requirements, Wezel and his colleagues will spend several hours each day at places such Finca Vigia, which was Ernest Hemingway's home; a marine biology facility; and an artists' village in a remote part of the Cuban countryside.
"We have spent a year building a bucket of programs that fit the expectations of our license," says Renee Radabaugh, owner of Paragon Events. Radabaugh says she has led about half a dozen trips since receiving her license last fall and has about 65 trips booked for 2015. Most are for groups of 20 to 40 people but two planned for this fall will have 100 people. Clients have a choice of several four-star hotels in Havana that have meeting space as well as a few properties in rural areas.
Radabaugh or one of her staff accompanies each trip. She says she loves Cuba but realizes it is not for everyone. "If you are the super luxury traveler looking for the American five-star resort with Wi-Fi and room service, that's not Cuba. Cuba is flavor and environment and immersion and culture. It's for adventuresome travelers who are eager to learn about other cultures and who can go with the flow," she says.
Wezel and his colleagues will travel to Cuba on a direct flight from Miami on Havana Air and will receive visas issued with their airlines tickets. Radabaugh says in most cases she needs about 60 days' notice to schedule a group trip to Cuba, although small groups can be accommodated in less time.
Under the new guidelines released in January, Americans may also travel to Cuba without a specific license if their travel is for 12 approved reasons, including educational activities and professional meetings, but each approved category has very specific requirements that must be met. Tourist travel to Cuba is still not permitted by the new regulations.
Featured Venues/Suppliers: