Awakening the Passions at Mansion
Event planners and vendors from across the country gathered at Mansion for the Passionatta kick-off party.
August 30, 2007
Most people hit the clubs on a Friday or Saturday night, right? Well, if you were an event planner in Miami on August 20, you hit the club on a Monday. More than 500 industry professionals attended the Passionatta kick-off party for Event Solutions IdeaFactory at
Mansion
.
As guests arrived, they were immediately taken aback by the clear plexiglass platform entryway encasing seductively dressed models. Once inside, they were taken to India by
The Event Firm
's elaborate Indian-inspired decor. Rose petals covering the floor, Indian and elephant statues decorated with flowers and candles, and a performer handling an albino python all added to the ambience.In the next room,
So Cool Events
created a large suspended ice sculpture spelling out "PASSION" and others of male and female bust forms, further enhancing the evening's theme. In addition, bartenders shook up concoctions of mojitos at the
Bacardi U.S.A. Inc.
sponsored bar.
Hors d'oeuvres included gazpacho with a shot of vodka, fois gras on mini toasts, potatoes and caviar, and feta cheese and olive skewers. Waiters, dressed in solid black with whimsical face paint, passed out all the food amongst the crowd. In fact, to add extra flair to the food presentation, John Rossetti of
2Taste Catering
had the waiters carry out the main course on six-foot-long trays balanced on their heads.
Throughout the evening, dancers and performers from
New Century Dance Company
entertained guests on platforms and poles around the club and on the main stage.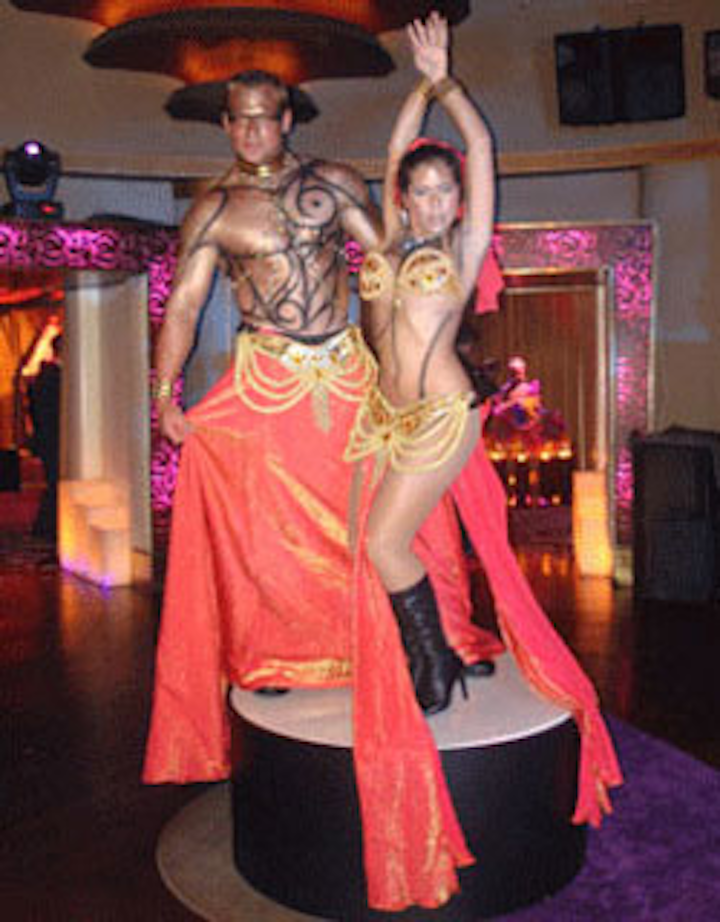 BizBash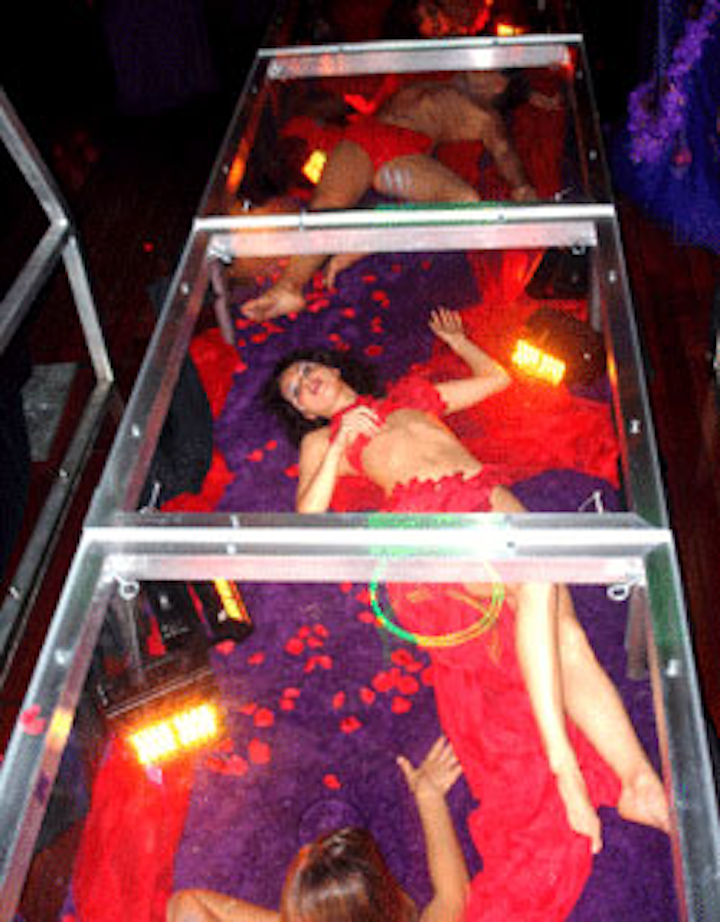 BizBash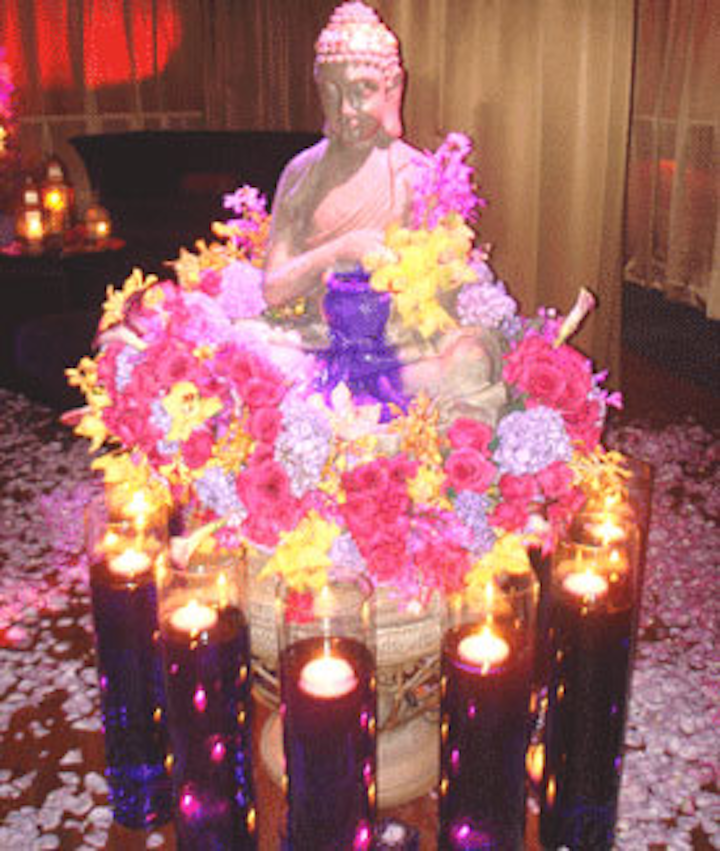 BizBash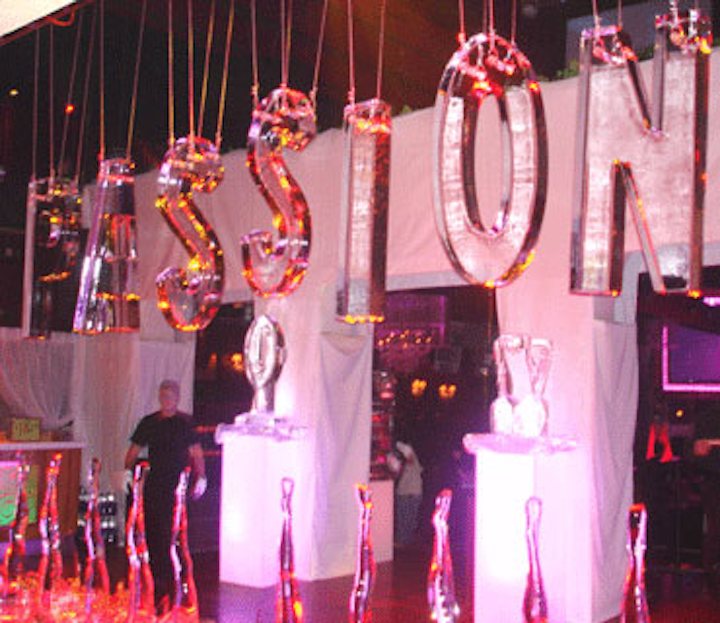 BizBash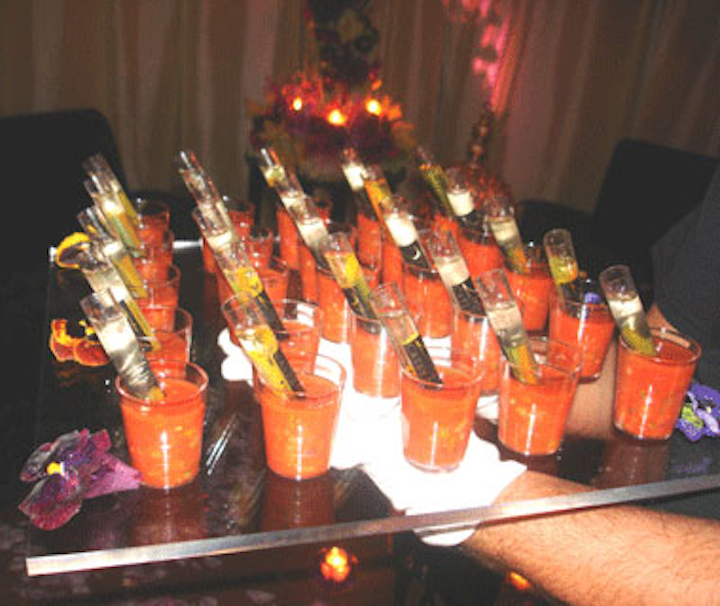 BizBash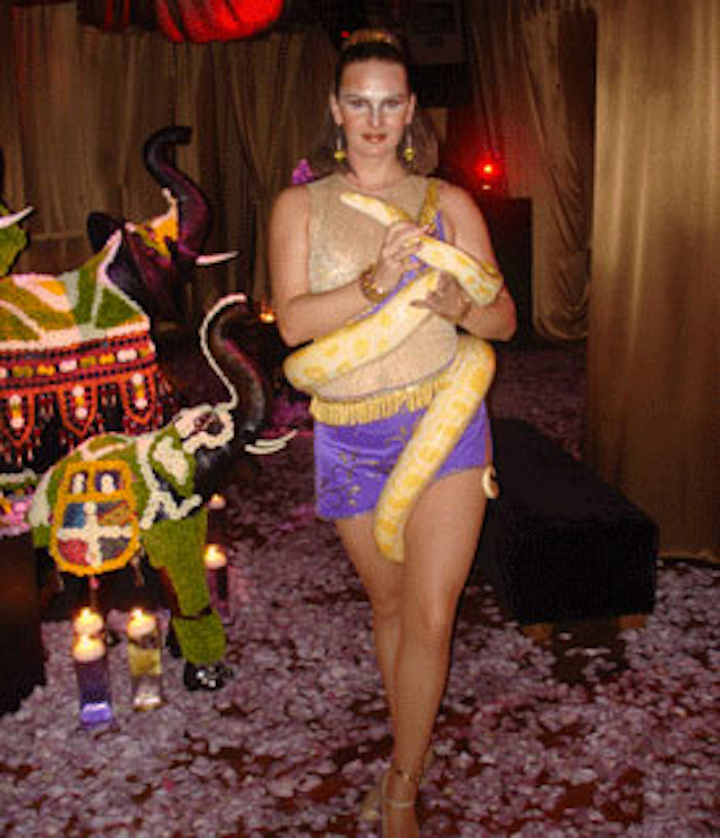 BizBash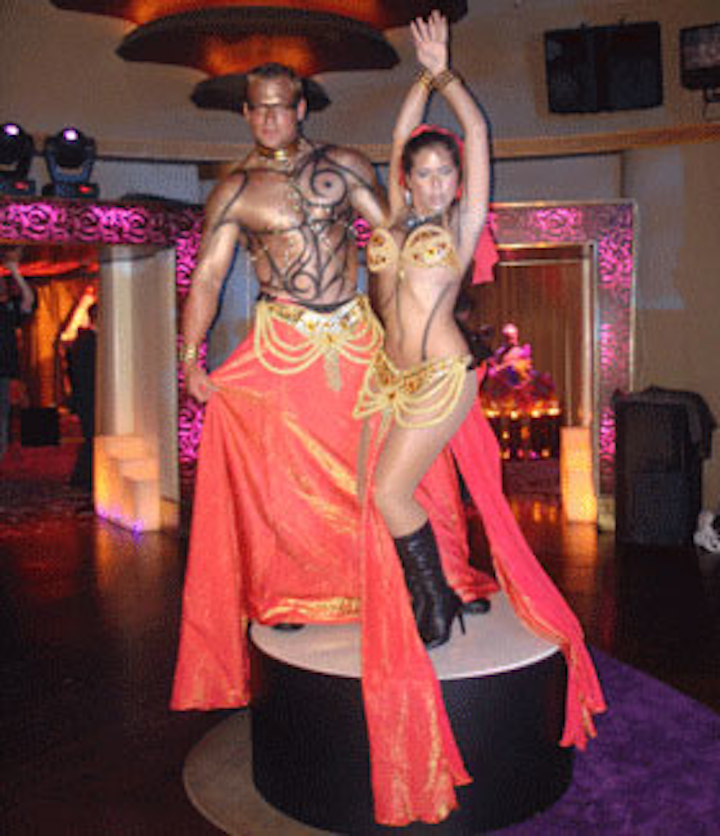 BizBash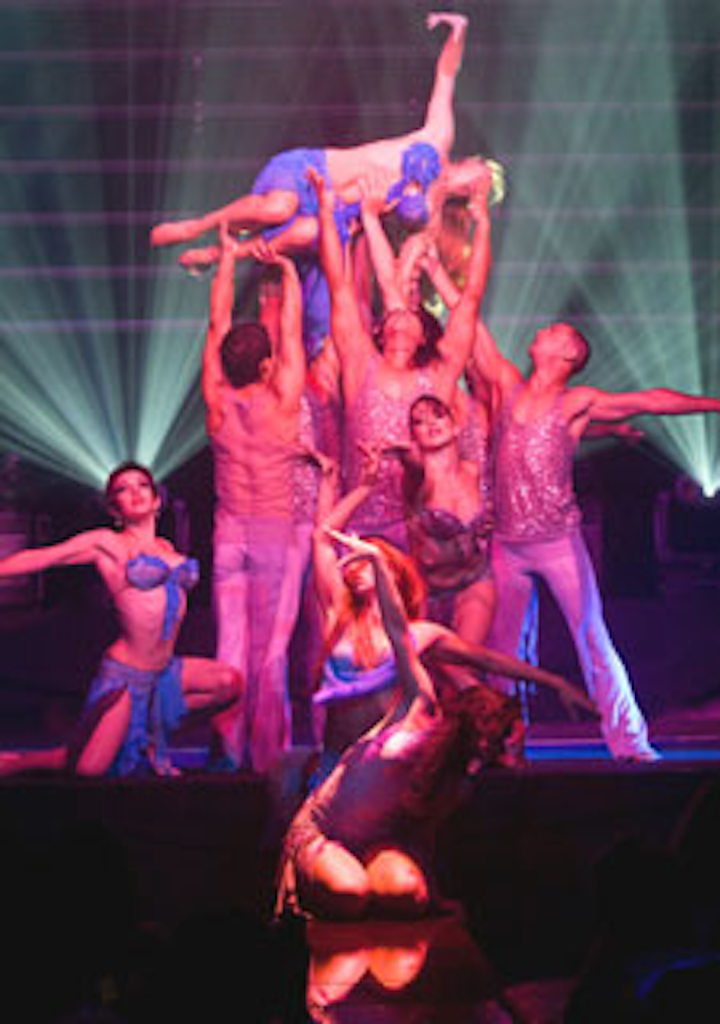 New Century Dance Company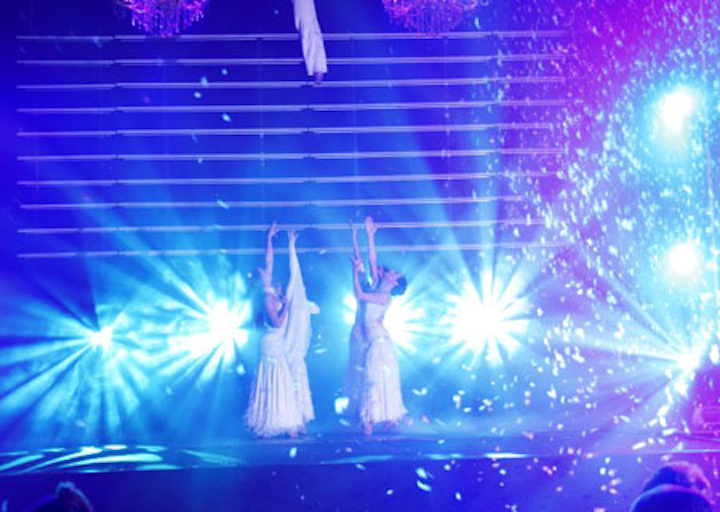 New Century Dance Company
Featured Venues/Suppliers: