Art Basel Preview: Temporary Collins Beach Structure Returns, Design Miami Relocates
November 30, 2010
This week more than 40,000 people are expected to attend Art Basel Miami Beach, the sister event to the Basel, Switzerland-based international art fair for collectors, artists, dealers, curators, enthusiasts, and critics. From Thursday to Sunday, the Miami Beach Convention Center will once again serve as headquarters for the fair, showcasing 20th- and 21st-century artworks by more than 2,000 artists, from more than 250 galleries in North America, Latin America, Europe, Asia, and Africa. UBS will return as the fair's main sponsor; other sponsors include Cartier, AXA Art, NetJets, and Moroso.

As in years past, the fair is broken into seven exhibition sectors, each named for the type of art being showcased or the informational programming they provide ("Art Film," "Art Salon").
After launching last year, Art Basel's "Oceanfront" exhibition area returns to Collins Park, between 21st and 22nd streets, in a temporary structure designed by New York-based architects Phu Hoang Office and Tel Aviv-based design firm Rachely Rotem Studio. The fair is hosting a nightly program, running from Wednesday to Saturday, in the space dubbed 2010 Oceanfront Nights. The events are modeled after four cities—Detroit, Mexico City, Berlin, and Glasgow—and each night will spotlight the cultural scene of one city through video and film screenings, live DJ sets, dance and music performances, and the returning Art Loves Music concert series. Curated by New York-based public art organization Creative Time, the program is free and open to the public. There will be a bar serving drinks and local food trucks serving snacks.

One of the many satellite fairs piggybacking on Art Basel is Design Miami, which aims to present collectible design alongside emerging and experimental work. This year, the fair has moved to Miami Beach from the design district, its home since debuting in 2005. Design Miami's sixth edition, which kicks off today and runs through Sunday, will be housed in a 40,000-square-foot temporary structure adjacent to Art Basel, on the convention center parking lot at Meridian Avenue and 19th Street. The structure will be designed for the first time by New York-based studio Moorhead & Moorhead (with the interior handled by longtime collaborators Aranda/Lasch, also from New York). The move comes as a result of Design Miami relocating to the same Messe complex that houses Art Basel in Switzerland. According to the organizers, the response to the proximity from collectors, dealers, and sponsors was overwhelmingly positive, with the 2009 and 2010 Basel shows setting records for Design Miami in terms of sales and attendance. The official press release states that a similar response is expected for the move of the upcoming Miami show.

This year's Design Talks program will take place nightly at Design Miami, from Wednesday to Friday, in a pop-up lounge dubbed the "Culture Lounge," designed by Assouline Publishing. Furnished by Cappellini, the lounge is meant to be a meeting space for attendees to use throughout the course of the fair and will feature a bookstore and café. W magazine editor-in-chief Stefano Tonchi will moderate the talks, featuring notables from the worlds of design, fashion, art, and architecture, including Calvin Klein's Francisco Costa, Pharrell Williams, and this year's designer of the year award winner, Konstantin Grcic.

Also at Design Miami, Fendi and architects Aranda/Lasch will collaborate on the multimedia installation "Modern Primitives"; automotive sponsor Audi will present a new hybrid sports car called the e-tron Spyder in a nearly 1,000-square-foot installation; and sponsors Swarovski and Veuve Clicquot will also once again have their own exhibition areas.

To retain interest in the design district, real estate company Dacra Development is launching "Cultured," a varied program of special events, openings, art exhibitions, and retail promotions taking place in the neighborhood Wednesday through Sunday.
Running parallel to Art Basel, SushiSambaDromo's street and graffiti art fair Graffiti Gone Global will return for the fourth consecutive year. Taking place from Wednesday to Sunday, this year's exhibition will be housed in an 11,000-square-foot venue in Wynwood, the centerpiece of which will be a large sculptural installation by Dutch art duo Haas & Hahn that resembles the sprawling, modular structure of Brazil's favelas. In keeping with this year's "Fresh Produce" theme, fresh fruits and vegetables will be available for purchase.
To take advantage of the hordes of Art Basel attendees in town, many big-name brands and companies are hosting separate events throughout the week. Audi will helm a private barbecue at the recently opened Soho Beach House on Wednesday, while La Mer will be setting up a full-service, by-invitation-only spa at a private residence in Miami Beach from Wednesday to Friday. Artist Miguel Paredes is taking over the National Hotel for the Miguel Paredes National Gallery—a series of events and exhibitions throughout the fair, the first of which is a V.I.P. opening reception on Wednesday with cocktails from Bombay Sapphire and music by Buddha Bar DJ Sam Popat.
Vanity Fair will once again partner with the Museum of Contemporary Art to host the latter's on-site annual Art Basel kickoff party tonight. This year's gala will have more of a Caribbean focus, due to the ongoing Bruce Weber "Haiti/Little Haiti" photography exhibit at the museum. Vogue is set to launch its pop-up lounge at the Raleigh hotel—where guests are invited to shop and preview the season's fashion, beauty, and lifestyle trends for three days—with an opening champagne reception on Wednesday. Miami Art Museum's annual fund-raising ball will take place on Saturday at the Mandarin Oriental, with sponsorship from Bacardi U.S.A., Diageo, Plum TV, and Ocean Drive magazine.
Miami magazine, which usually hosts its own party during Art Basel, is instead partnering with other outlets for various events this year, such as the opening party for the Pulse Contemporary Art Fair at the Ice Palace tonight. Also tonight, John Lennon's son Julian is throwing an opening reception for his photography exhibit in the Next Generation Green Room at the Adrienne Arsht Center.

Sotheby's has returned with its annual Art Basel luncheon at the Fairchild Tropical Botanic Garden in Coral Gables today, with catering by Shiraz Events. The event will take on a safari theme and will honor artist Les Lalanne. Bulgari is behind two events at the Wolfsonian, a dinner on Wednesday and a party on Friday, to honor Isabella Rossellini, who is collaborating with the museum for a site-specific video installation titled "Seduce Me."
Courtesy of Galleria Ca\' d\'Oro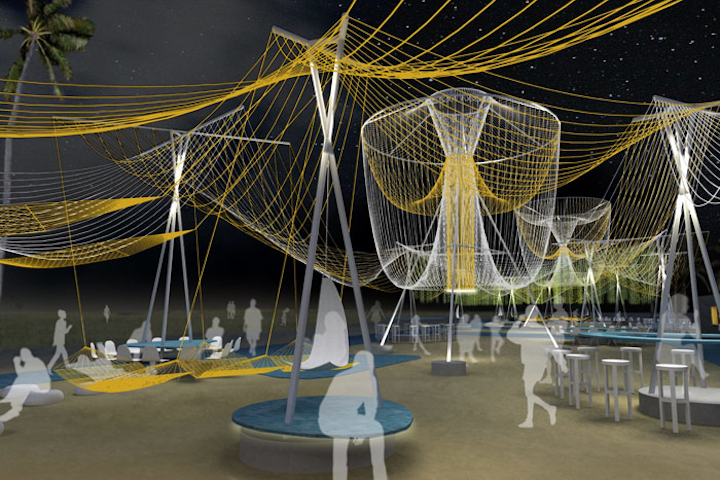 Courtesy of Art Basel Press Office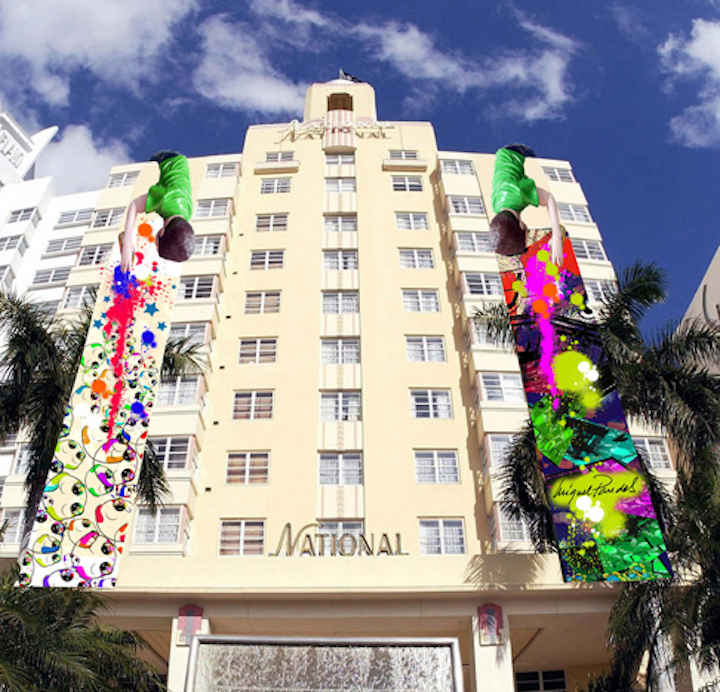 Courtesy of Miguel Paredes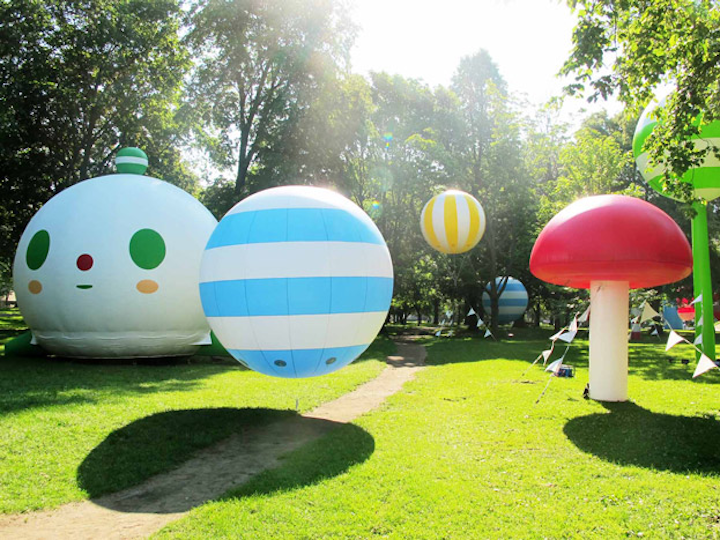 Courtesy of Camron PR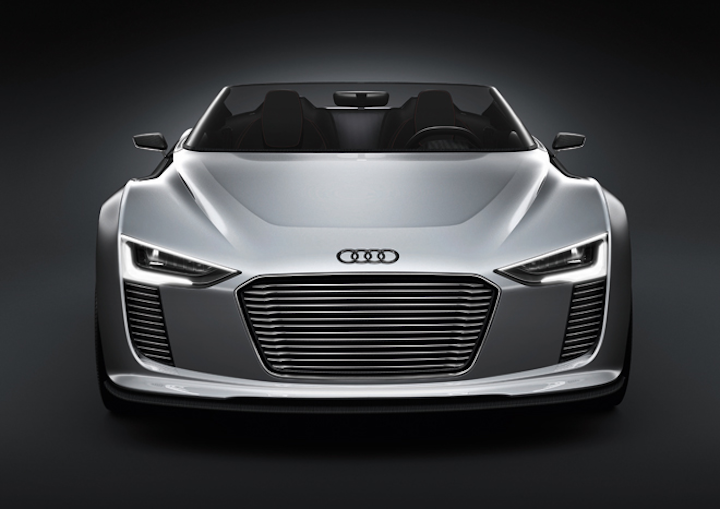 Courtesy of Audi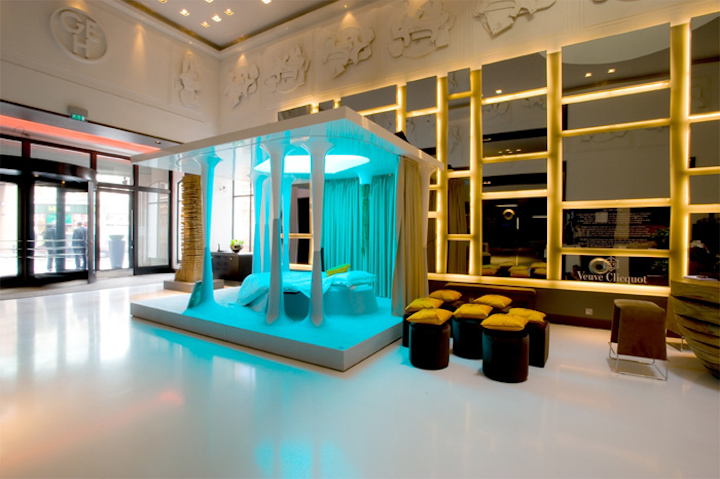 Courtesy of Veuve Clicquot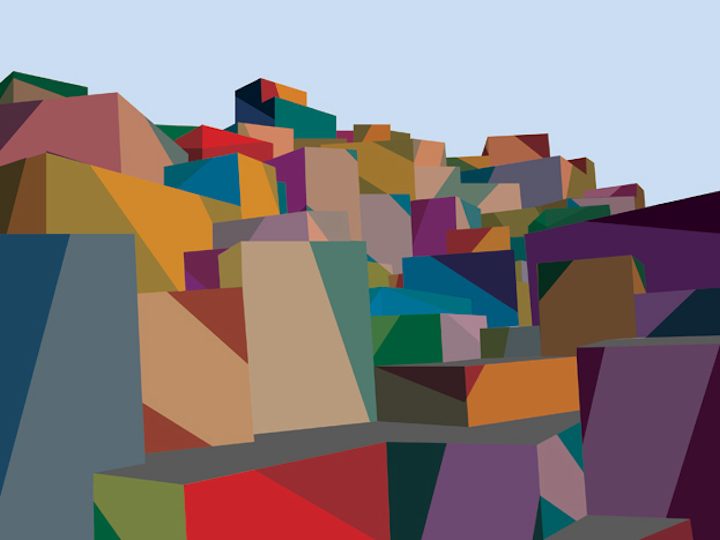 Courtesy of Sushi Samba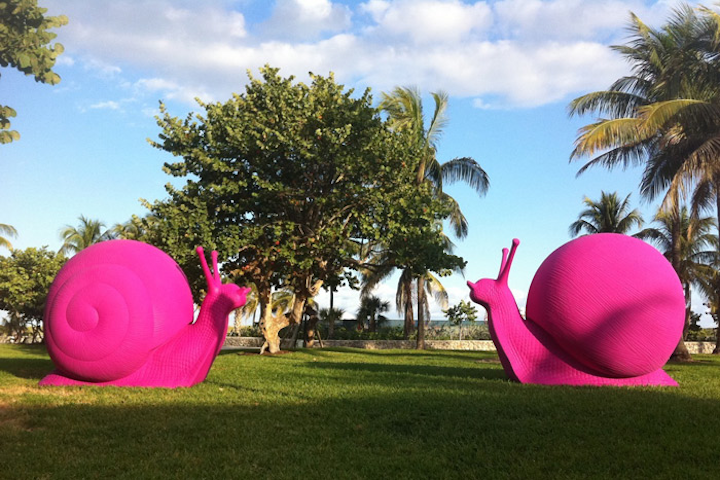 Courtesy of Galleria Ca' d'Oro
Featured Venues/Suppliers: