The Motivational Edge Hosts Holiday-Themed Fund-raiser
December 23, 2010
On Friday, local nonprofit the Motivational Edge hosted their holiday fund-raiser at the Doubletree Surfcomber Hotel in Miami Beach. It was the last of five fund-raising events (and the first with a holiday theme) hosted in 2010 by the organization, which provides academic and music programs to underprivileged children, as well as those with learning deficiencies.
The Motivational Edge is best known in the events arena for partnering with Lebron James' business partner, Rich Paul, and Trilogy Miami Inc., another local philanthropic company, to throw the official after-party to the Miami Heat's home game opener at Mansion nightclub this past October. The proceeds of the event, which James attended and was thus billed as the night's host, went toward the Motivational Edge.
 
Though Friday's was a small-scale event by comparison, it served its purpose. According to the Motivational Edge's C.E.O. and founder Ian Welsch, the idea was "to increase awareness about the programs and activities of the Motivational Edge and try to raise a few dollars in the process." It also aimed to offer a networking platform for some 100 like-minded individuals, described by Welsch as "younger, eclectic movers and shakers in the nonprofit and for-profit business world." In addition to blasting an e-mail invite out to the contacts in his database, Welsch said he also promoted the event via social media and relied on old-fashioned word-of-mouth.
OCD Housekeepers, a cleaning services company that regularly donates a portion of their sales to the Motivational Edge, served as the night's main sponsor. The hotel also underwrote the food and beverage costs.
Welsh and his team at the Motivational Edge handled production, and brought on Welsch's friend and neighbor Craig McManus, who donated his production, staging, lighting, and sound services. Like Welsch, McManus mentors high school kids who are musically gifted. He also helps them form bands and serves as their manager, setting them up with local gigs. One such group, Studio MAC Jam Band, whose members range in age from 14 to 19, played contemporary jazz at Friday's fundraiser.
The night raised $1,000 through on-site donations, a cash raffle, and a silent auction. Admission was free, and guests enjoyed half-priced drinks and passed hors d'oeuvres, as well as live music performances by notable Miami acts like the Big Bounce. Artist Juan "Fane" Carbonell, whose murals can be seen throughout Miami, also contributed a live performance of a painting, which will be auctioned off in the near future to benefit the Motivational Edge.
Welsch says he hopes to host more fund-raisers in 2011, including some that are affiliated with Rich Paul and Lebron James, which should draw larger crowds and increase the organization's fund-raising potential.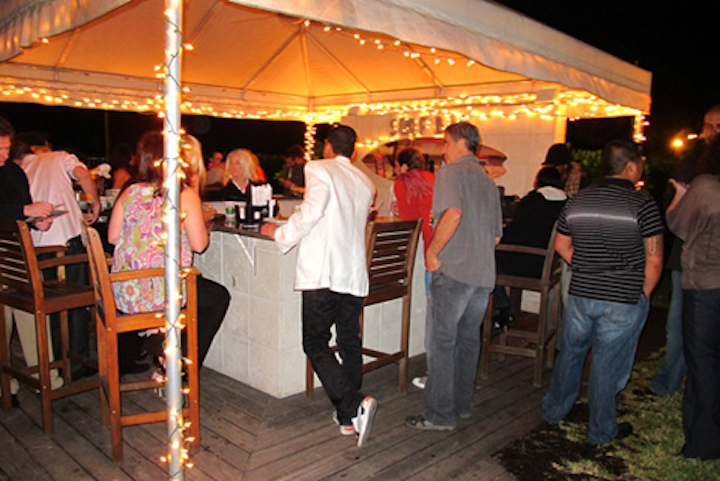 Photo: James Echols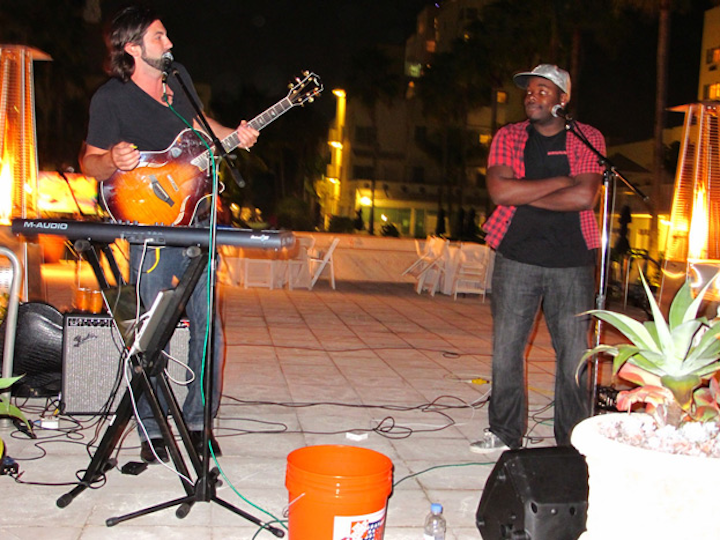 Photo: James Echols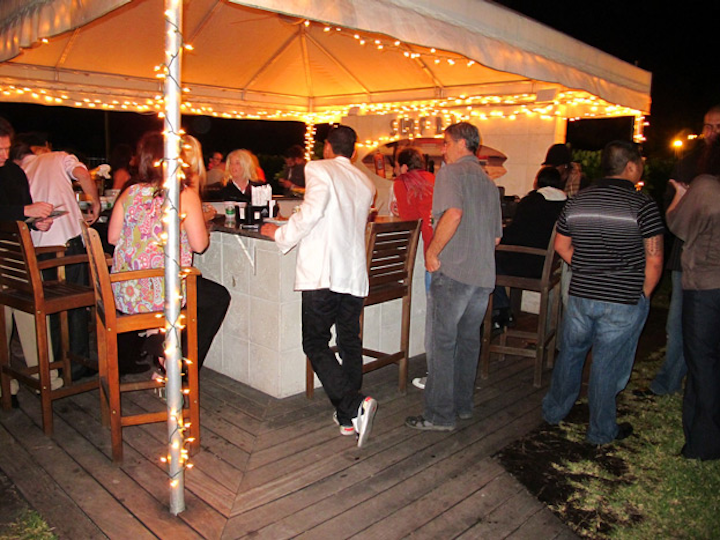 Photo: James Echols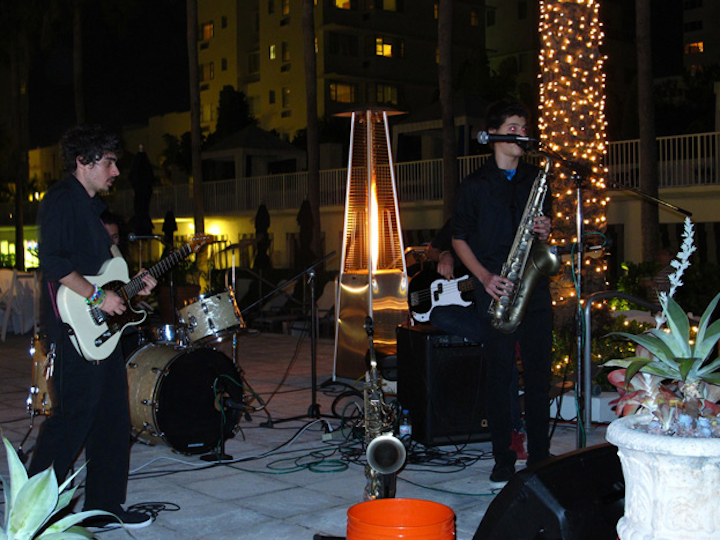 Photo: James Echols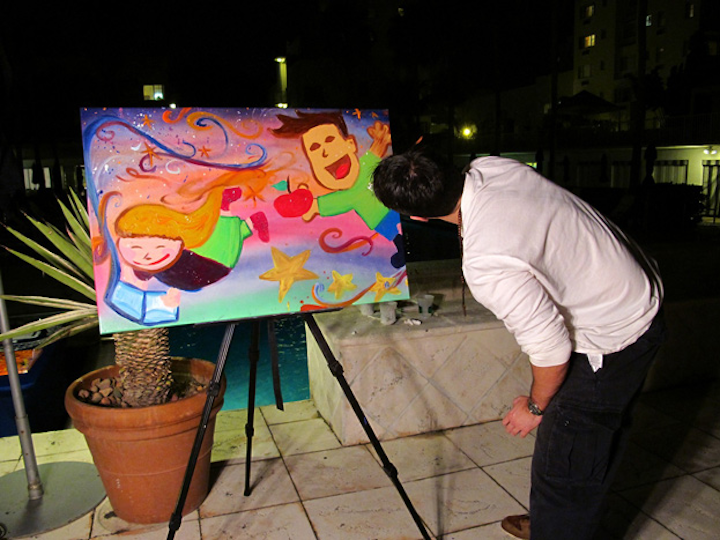 Photo: James Echols
Featured Venues/Suppliers: