South Beach Wine & Food Festival Highlights: Activations and Events From Moët Hennessy, Diet Pepsi, Buick, and More
February 28, 2012
This past weekend, thousands of people migrated to South Beach for the four-day marathon of food and drink known as the Food Network South Beach Wine & Food Festival. Rubbing elbows alongside more than a dozen top culinary television personalities, fans sampled a range of offerings at events sponsored by big name brands like Whole Foods, Evian, Amstel Light, Diet Pepsi, and Bank of America. As always, the weekend, overseen by Southern Wine & Spirits of America's vice president of corporate communications and national events Lee Brian Schrager, attracted a slew of personalities, from household names like Bobby Flay, Rachael Ray, and Emeril Lagasse to lesser known chefs like Robert Irvine, Daniel Holzman, and Jacques Van Staden.
Highlights of the 2012 run of the festival include a dinner hosted at the site of the unopened Marlins Park, Wine Spectactor's upscale affair at the Fontainebleau Miami Beach, the interactive Celebrity Cruises tour, and the second installment of the "Best Thing I Ever Ate Late Night Bites & Sweets" sponsored by the Food Network and the Cooking Channel.
Perhaps the biggest was Moët Hennessy's barbecue kickoff on Thursday night, an interpretation of the marquee event BubbleQ that was retired last year. Like its predecessor, the affair hosted by Lagasse and Guy Fieri drew a energetic crowd, who gobbled up items like Tim Love's pulled pork tacos, Jaques Van Straden's pork spring rolls, Michelle Bernstein's lamb pitas, and Dewey LoSasso's filet mignon sliders with lobster and onion marmalade. The party headed into late-night hours with the Q After Dark, a courtyard bash serving more smoked barbecue, cocktails, winged dancers, and a rotation of DJs spinning electronic dance tracks.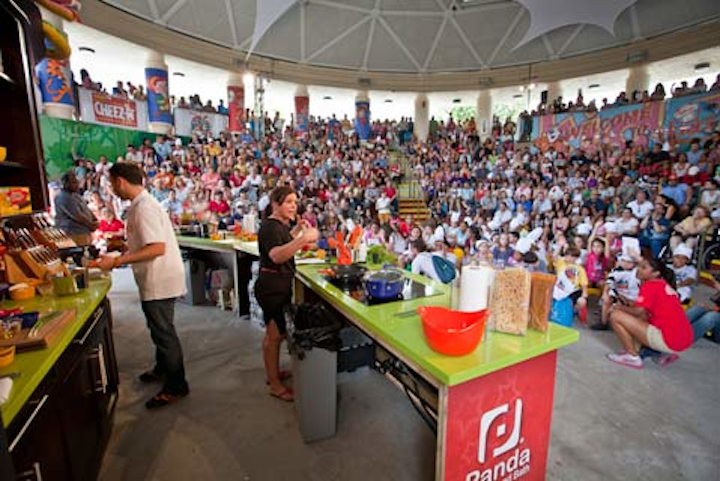 Photo: Elizabeth Renfrow for BizBash
Moet Hennessy's The Q, South Beach Wine & Food Festival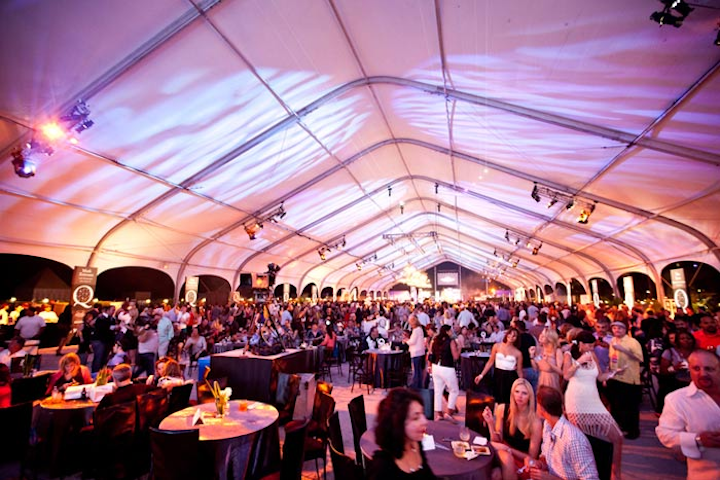 Photo: Elizabeth Renfrow for BizBash
Buick at the Moet Hennessy's The Q, South Beach Wine & Food Festival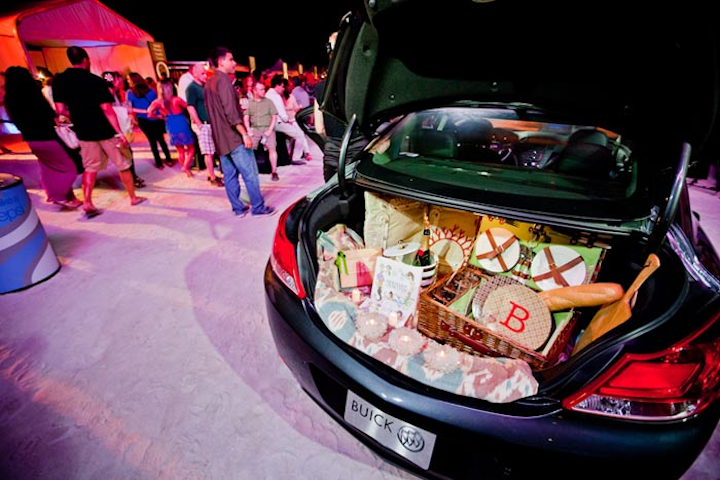 Photo: Elizabeth Renfrow for BizBash
Pepsi at Moet Hennessy's The Q, South Beach Wine & Food Festival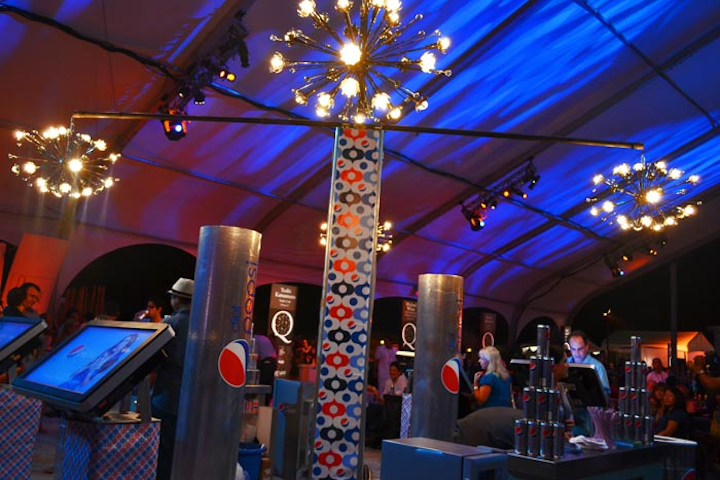 Photo: Tracy Block for BizBash
Masaharu Morimoto at Moet Hennessy's The Q, South Beach Wine & Food Festival
Photo: Elizabeth Renfrow for BizBash
Allen Brothers Steaks at Moet Hennessy's The Q, South Beach Wine & Food Festival
Photo: Elizabeth Renfrow for BizBash
Moet Hennessy's The Q After Dark, South Beach Wine & Food Festival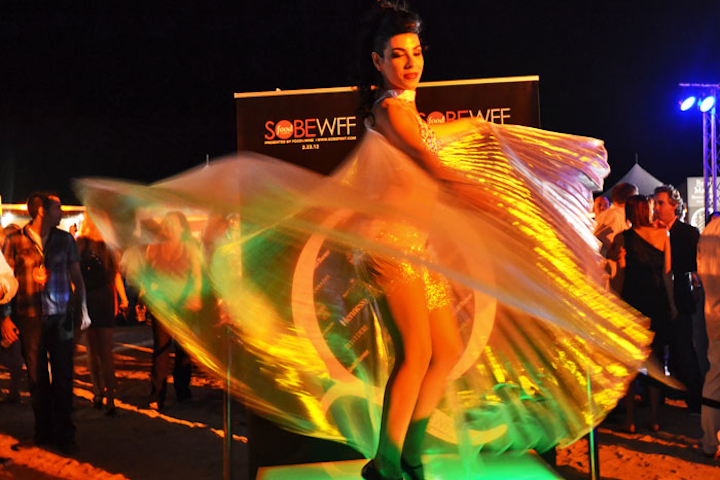 Photo: Tracy Block for BizBash
Whole Foods Market Grand Tasting Village, South Beach Wine & Food Festival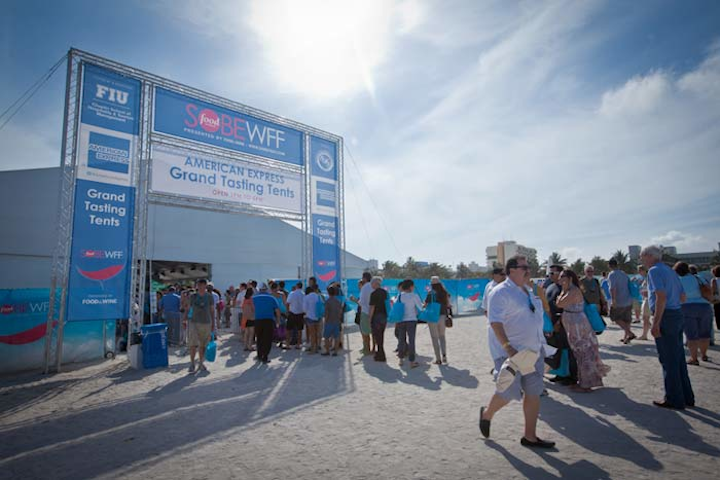 Photo: Elizabeth Renfrow for BizBash
Whole Foods Market Grand Tasting Village, South Beach Wine & Food Festival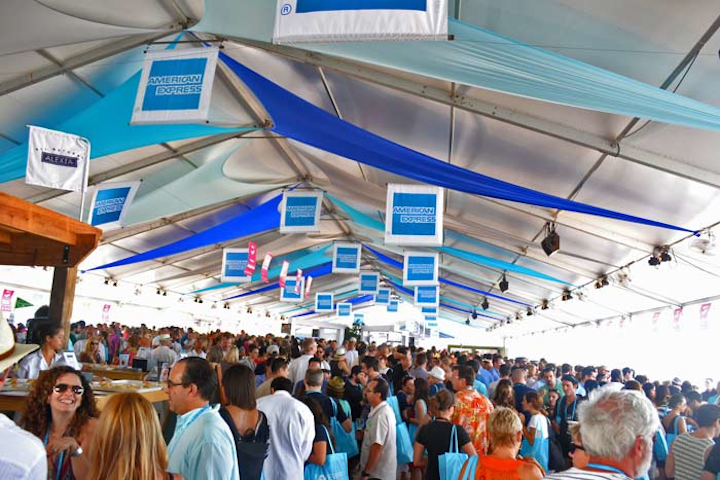 Photo: Tracy Block for BizBash
Fiji Water at Whole Foods Market Grand Tasting Village, South Beach Wine & Food Festival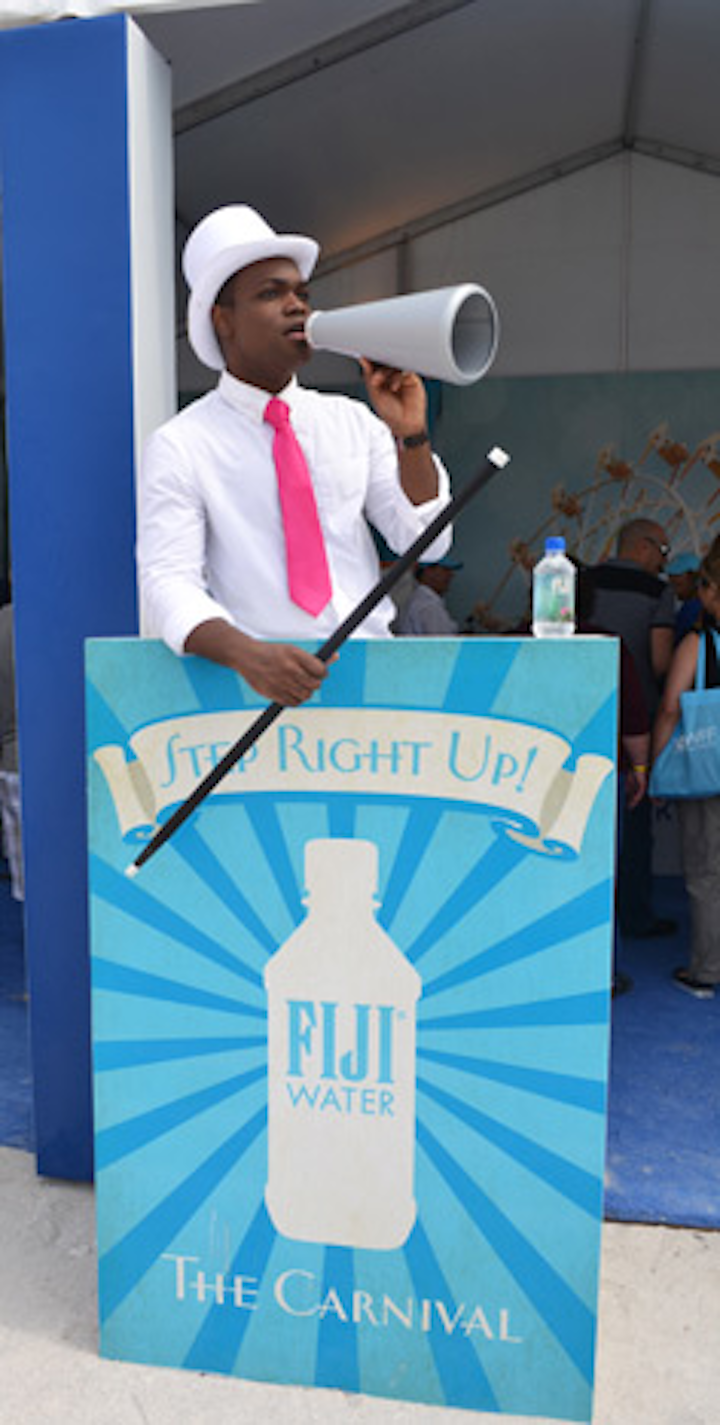 Photo: Tracy Block for BizBash
Jelly Belly at Whole Foods Market Grand Tasting Village, South Beach Wine & Food Festival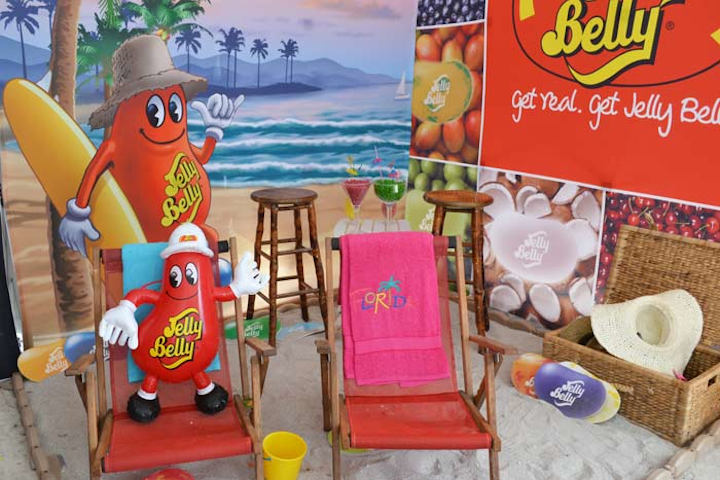 Photo: Tracy Block for BizBash
Buick at Whole Foods Market Grand Tasting Village, South Beach Wine & Food Festival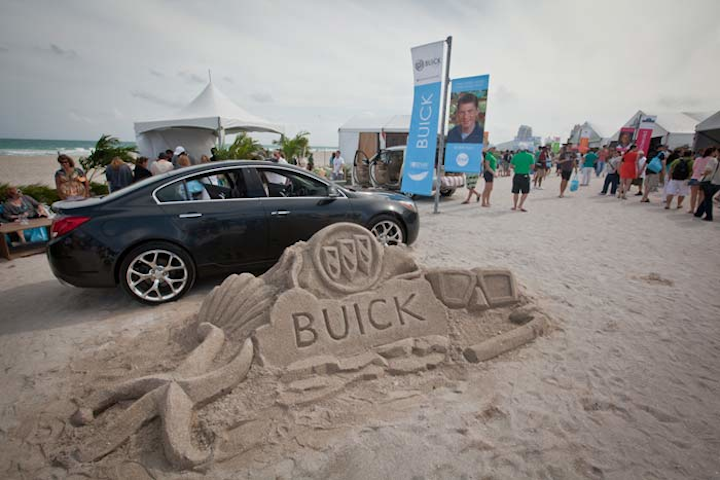 Photo: Elizabeth Renfrow for BizBash
Amstel Light Burger Bash, South Beach Wine & Food Festival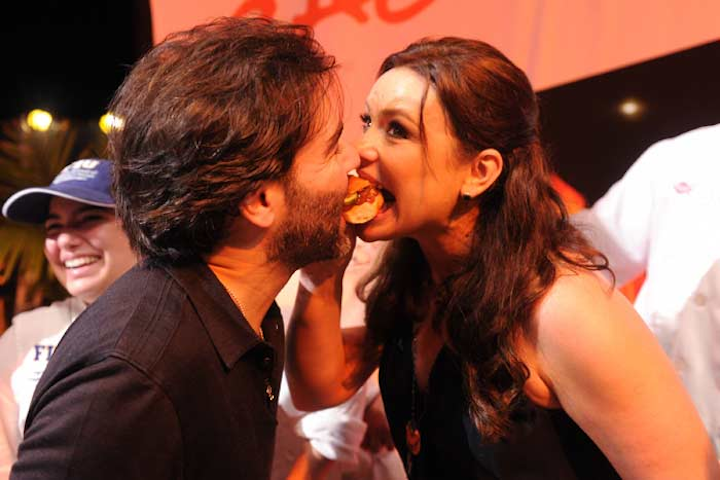 Photo: Seth Browarnik/startraksphoto.com
Bobby Flay at Amstel Light Burger Bash, South Beach Wine & Food Festival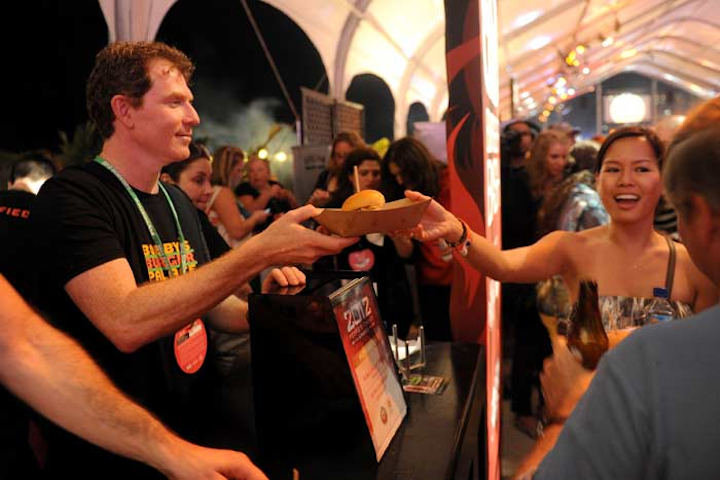 Photo: Seth Browarnik/startraksphoto.com
Fontainebleau Miami Beach 'Wine Spectator' Best of the Best, South Beach Wine & Food Festival
Photo: Elizabeth Renfrow for BizBash
Fontainebleau Miami Beach Presents 'Wine Spectator' Best of the Best, South Beach Wine & Food Festival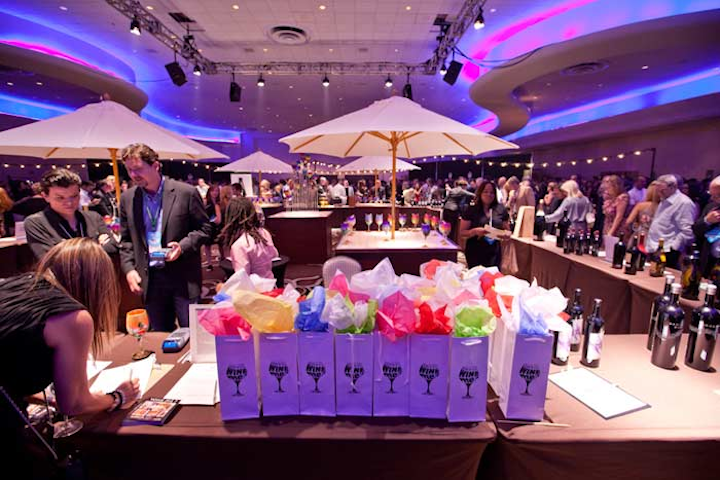 Photo: Elizabeth Renfrow for BizBash
Food Network and the Cooking Channel's the Best Thing I Ever Ate Late Night Bites & Sweets, South Beach Wine & Food Festival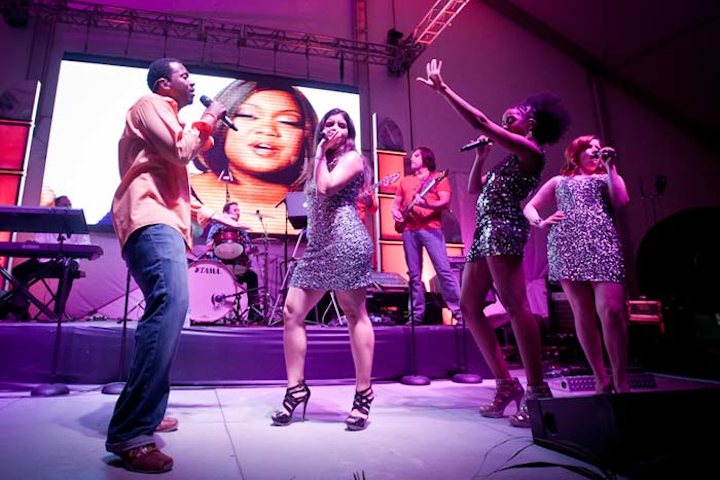 Photo: Elizabeth Renfrow for BizBash
Food Network and the Cooking Channel's The Best Thing I Ever Ate Late Night Bites & Sweets, South Beach Wine & Food Festival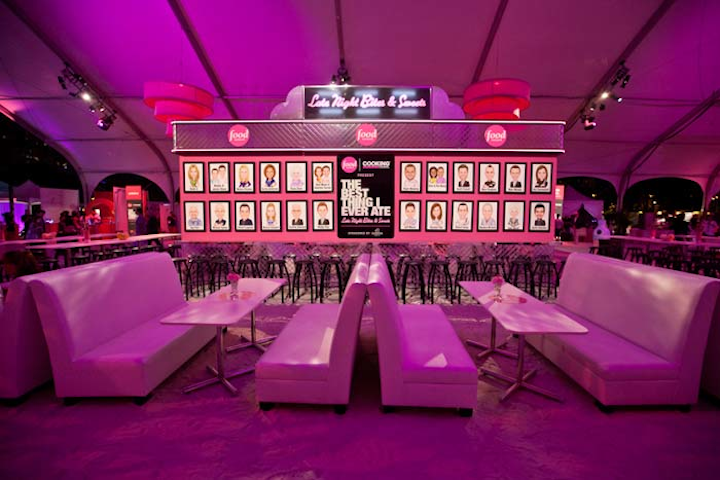 Photo: Elizabeth Renfrow for BizBash
Phil's Tavern at Food Network and the Cooking Channel's The Best Thing I Ever Ate Late Night Bites & Sweets, South Beach Wine & Food Festival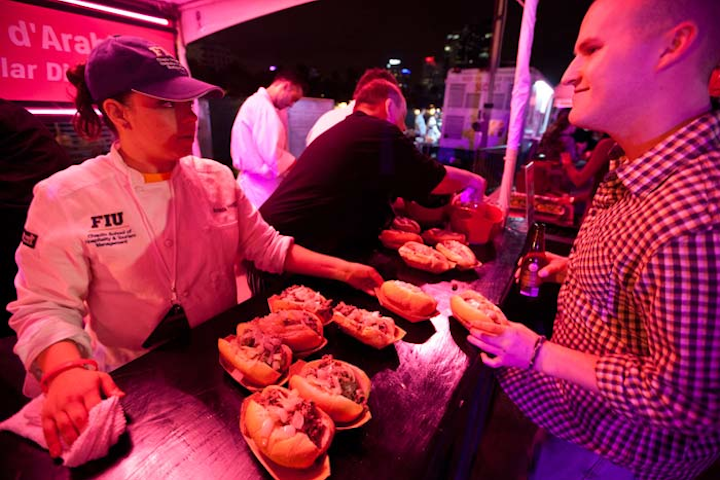 Photo: Elizabeth Renfrow for BizBash
Food Network and the Cooking Channel's The Best Thing I Ever Ate Late Night Bites & Sweets, South Beach Wine & Food Festival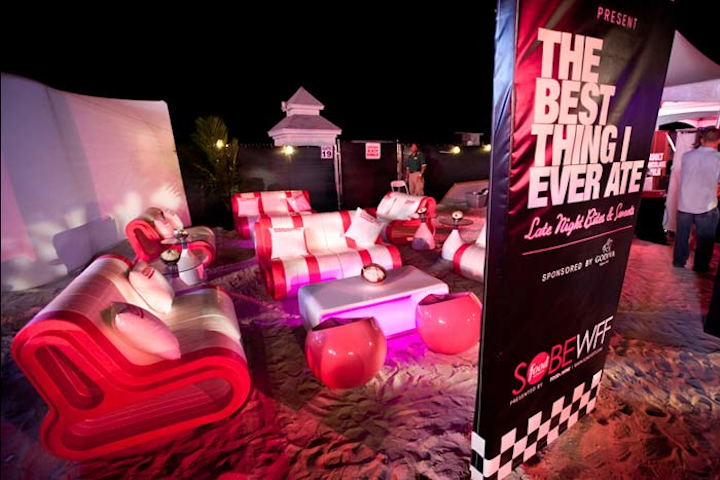 Photo: Elizabeth Renfrow for BizBash
Florida Blue's Fun and Fit as a Family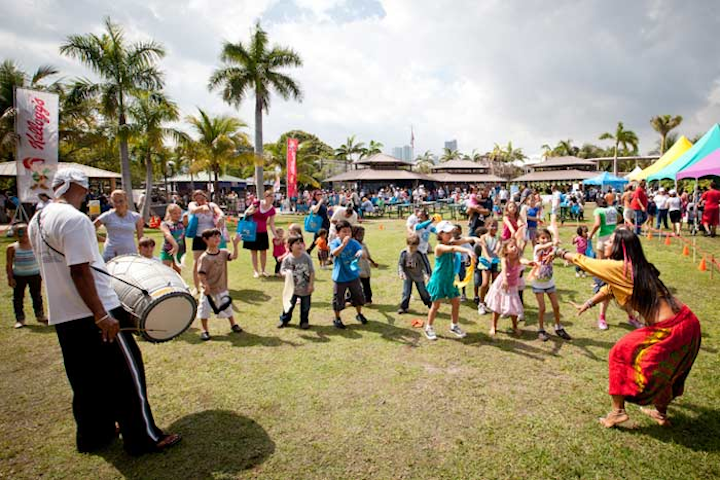 Photo: Elizabeth Renfrow for BizBash
Florida Blue's Fun and Fit as a Family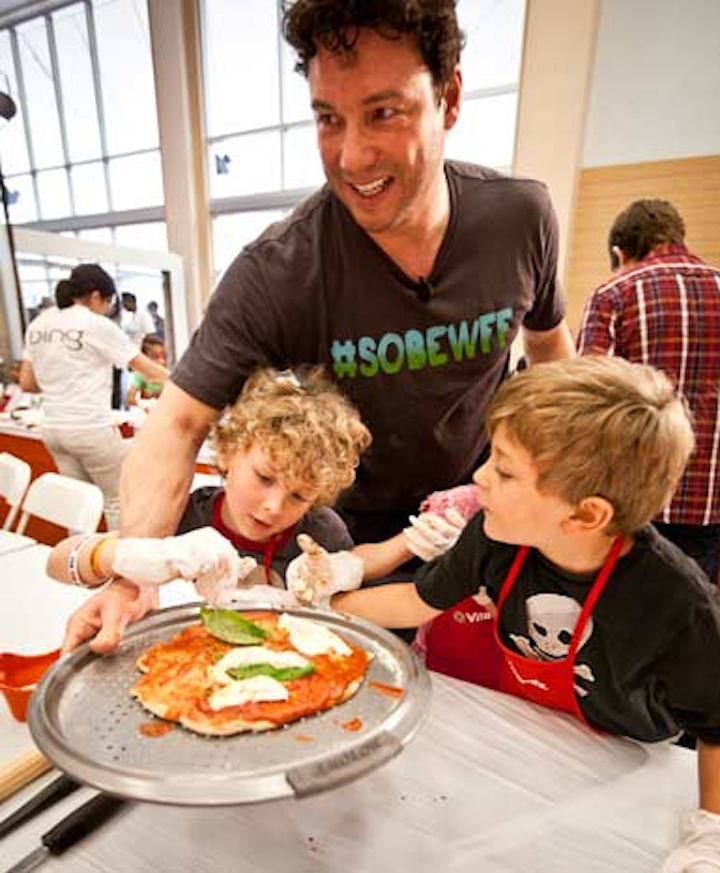 Photo: Elizabeth Renfrow for BizBash
Florida Blue's Fun and Fit as a Family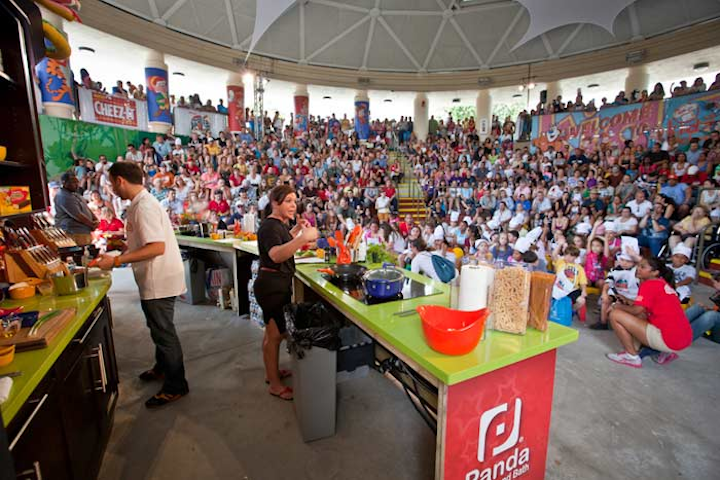 Photo: Elizabeth Renfrow for BizBash
Cultivate Wines' Trucks on the Beach, South Beach Wine & Food Festival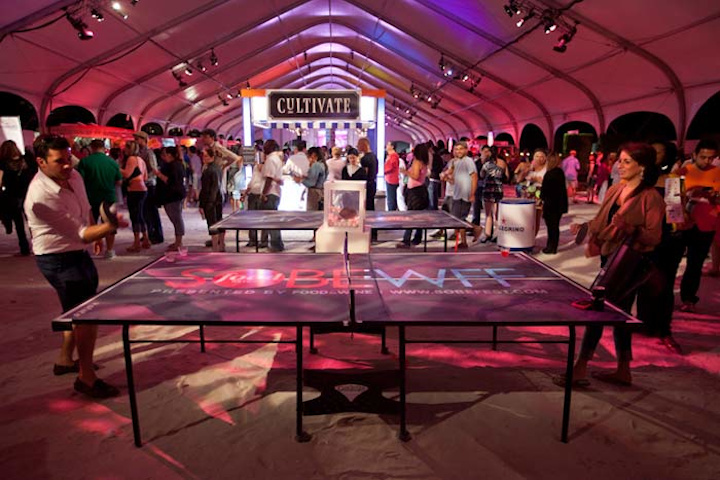 Photo: Elizabeth Renfrow for BizBash
Cultivate Wines' Trucks on the Beach, South Beach Wine & Food Festival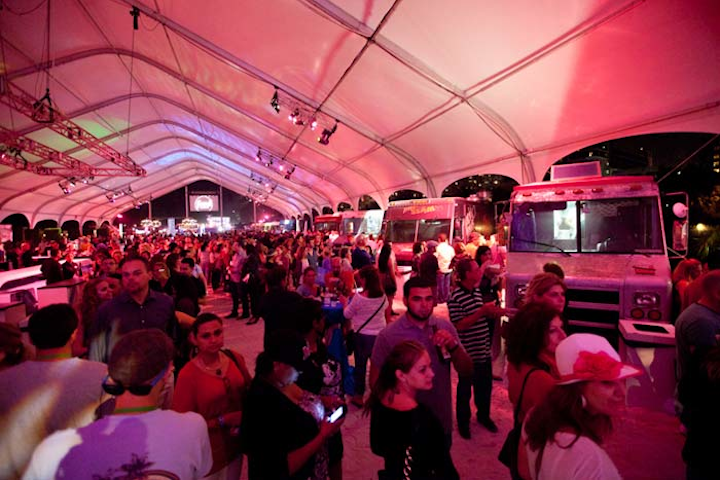 Photo: Elizabeth Renfrow for BizBash
Thrillist's BBQ & the Blues, South Beach Wine & Food Festival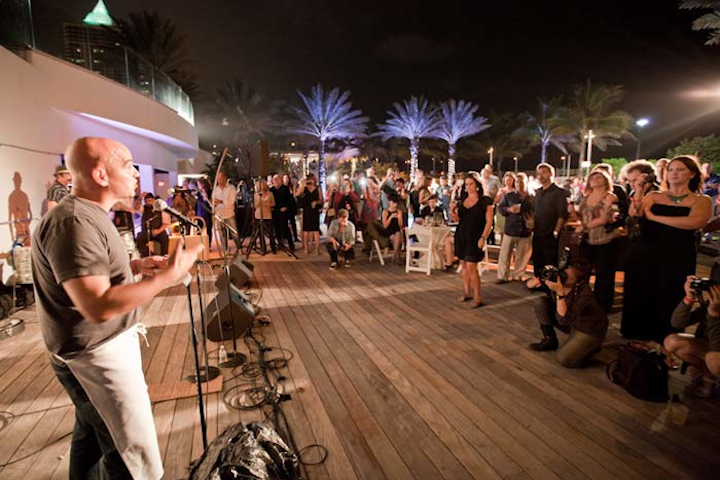 Photo: Elizabeth Renfrow for BizBash
Thrillist's BBQ & the Blues, South Beach Wine & Food Festival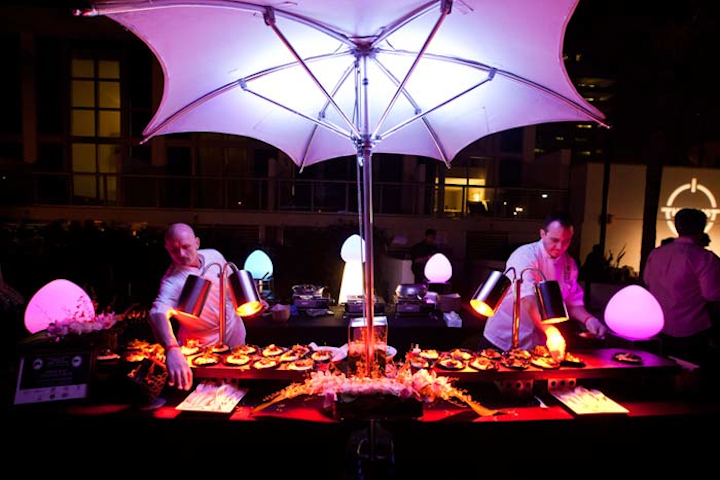 Photo: Elizabeth Renfrow for BizBash
Thrillist's BBQ & the Blues, South Beach Wine & Food Festival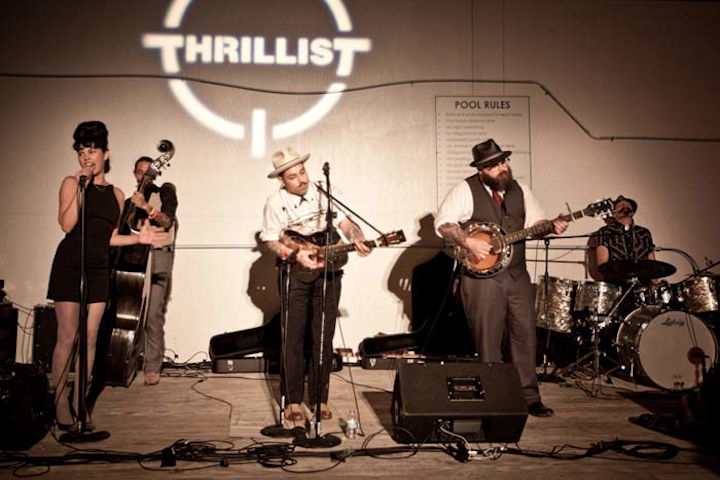 Photo: Elizabeth Renfrow for BizBash
Celebrity Cruises' A Taste of Modern Luxury, South Beach Wine & Food Festival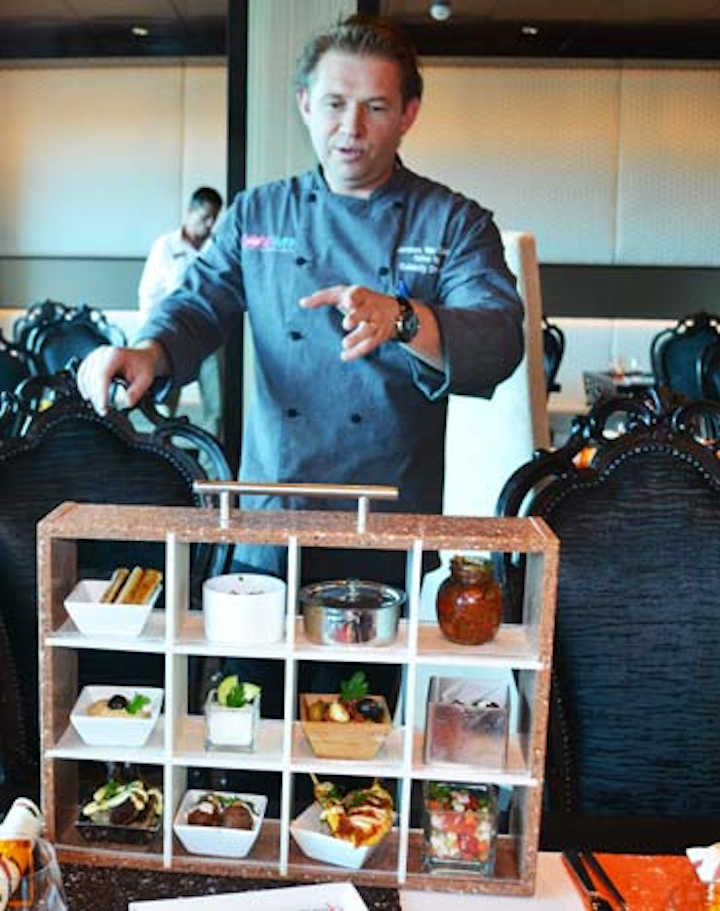 Photo: Tracy Block for BizBash
Pat LaFrieda Meats' Swine & Wine, South Beach Wine & Food Festival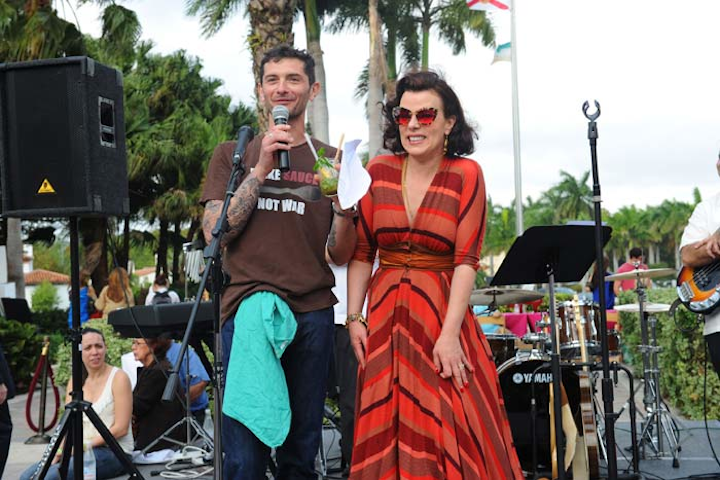 Photo: Courtesy of South Beach Wine and Food Festival
Smithfield's Paula Deen's Sunday Brunch, South Beach Wine & Food Festival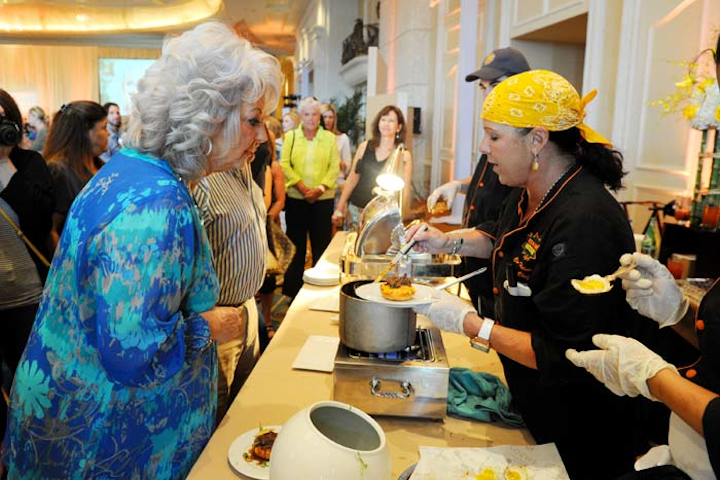 Photo: Courtesy of South Beach Wine and Food Festival
Diamond Dishes at the Marlins Park, South Beach Wine & Food Festival
Photo: Courtesy of Marlins
Diamond Dishes at the Marlins Park, South Beach Wine & Food Festival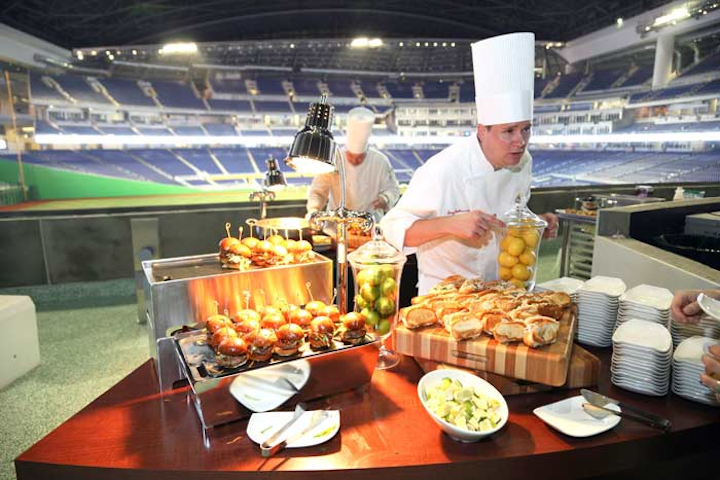 Photo: Alexander Porter/BFAnyc.com
The Slice by the Cosmopolitan of Las Vegas, South Beach Wine & Food Festival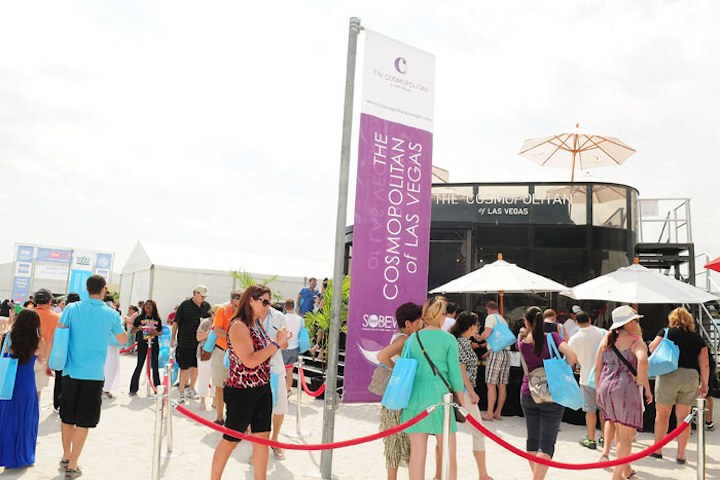 Photo: Vallery Jean/WireImage
The Slice by the Cosmopolitan of Las Vegas, South Beach Wine & Food Festival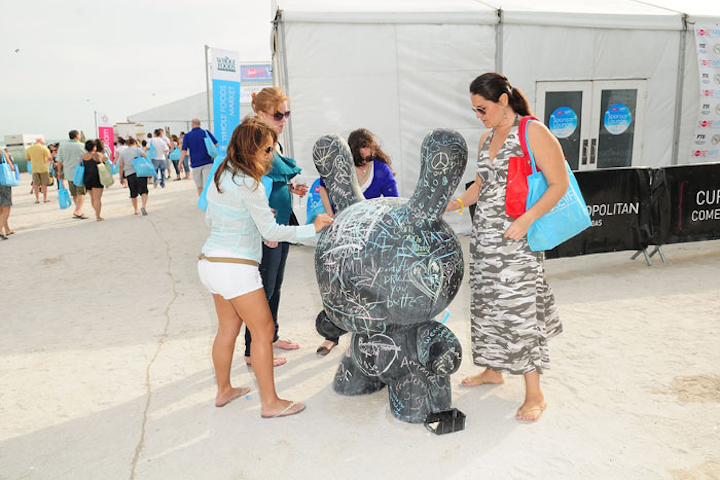 Photo: Vallery Jean/WireImage
Bank of America's Tribute Dinner Honoring Charlie Trotter & Piero Antinori, South Beach Wine & Food Festival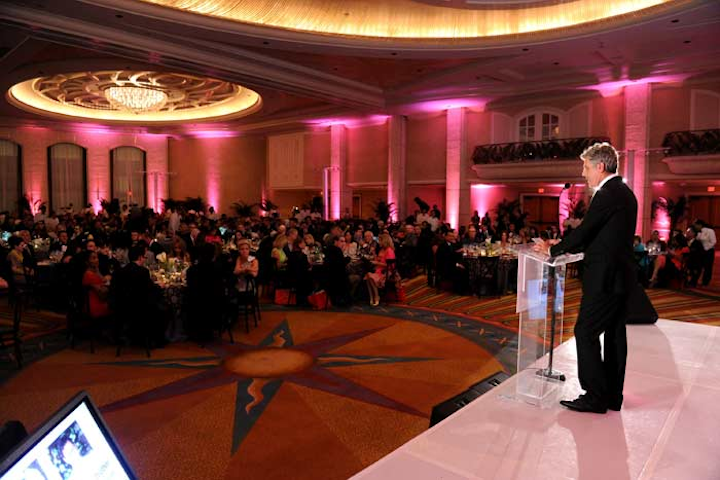 Photo: Seth Browarnik/startraksphoto.com
Featured Venues/Suppliers: