Universal Studios Reunites 'Big Lebowski' Cast for Blu-ray Release at Fan Fest
August 23, 2011
It's no secret that Joel and Ethan Coen's film The Big Lebowski has a cult following, but it may be surprising to some that the fan base for the late '90s Jeff Bridges vehicle is so enthusiastic that it's been organizing tribute festivals since 2002. Originally started in Louisville, Kentucky, the Lebowski Fest has taken place in several locations, including Chicago, Las Vegas, Seattle, London, and Edinburgh. And for its 10th year, the two-day gathering in New York got a big boost from a partnership with Universal Studios Home Entertainment.
The home video division of Universal Pictures sought to tap into the passion of devotees by releasing a limited-edition Blu-ray disc and launching it on August 16, the second day of Lebowski Fest. As an added draw, the event at the Hammerstein Ballroom also reunited the cast—including Bridges, John Goodman, Julianne Moore, John Turturro, and Steve Buscemi—and music producer T-Bone Burnett for a Q&A onstage.
A sold-out crowd of more than 2,000 people—some 1,800 die-hard fans, also known as "achievers," and 220 members of the press—hit the Midtown venue for the evening event, an affair overseen by internal staff at both organizations. This included Universal Studios Home Entertainment senior vice president of communications and publicity Lea Porteneuve, executive director of publicity Jennifer Black, and event specialist Jennifer Yarrish, as well as Lebowski Fest founders Will Russell and Scott Shuffitt. Key vendor partners included technical producers Production Glue and Livestream, which hosted the live Webcast of the cast discussion.
Loaded with bonus features—extras such as trivia games, updated interviews with the actors, and the documentary film inspired by the Lebowski Fest, The Achievers: The Story of the Lebowski Fans—the high-definition Blu-ray disc is targeted directly at the movie's fans, so hosting a discussion with Bridges and the rest of the cast was a natural extension of what the product offers. The packed and lively gathering led with the Q&A, moderated by Entertainment Weekly writer Clark Collis, and was followed by a screening of—what else—The Big Lebowski.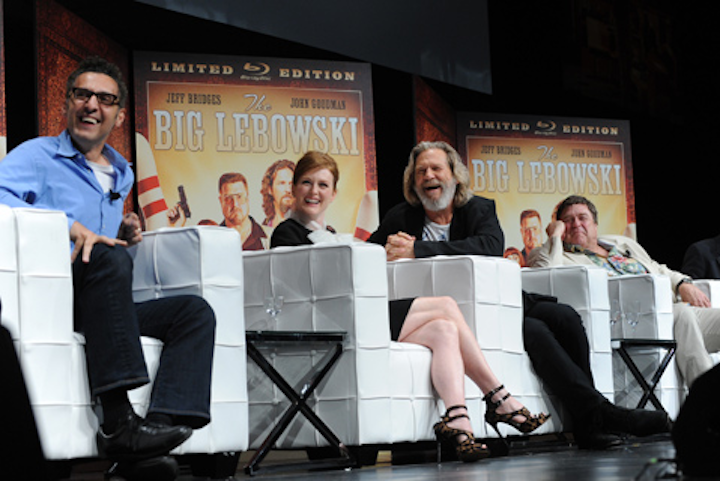 Photo: Diane Bondareff/AP Images for Universal Studios Home Entertainment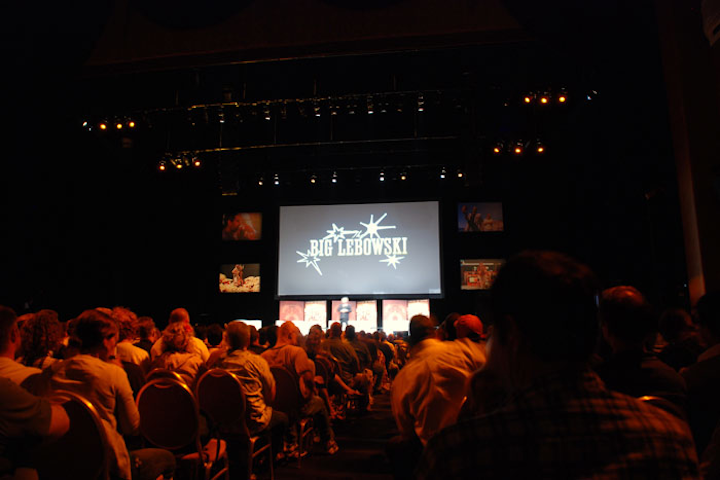 Photo: Courtesy of Production Glue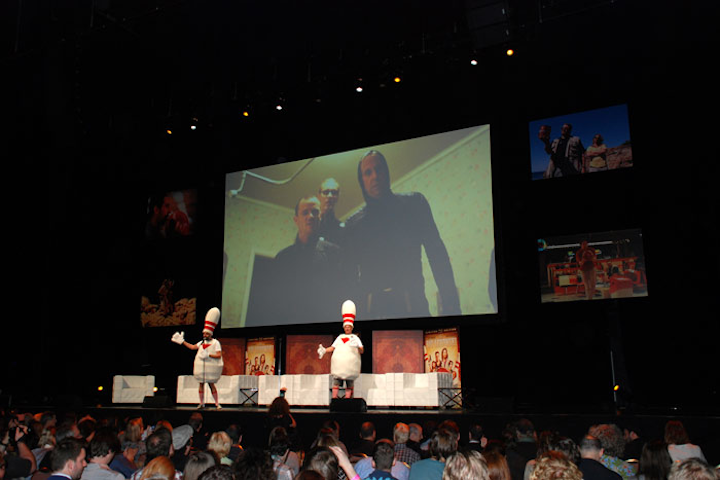 Photo: Courtesy of Production Glue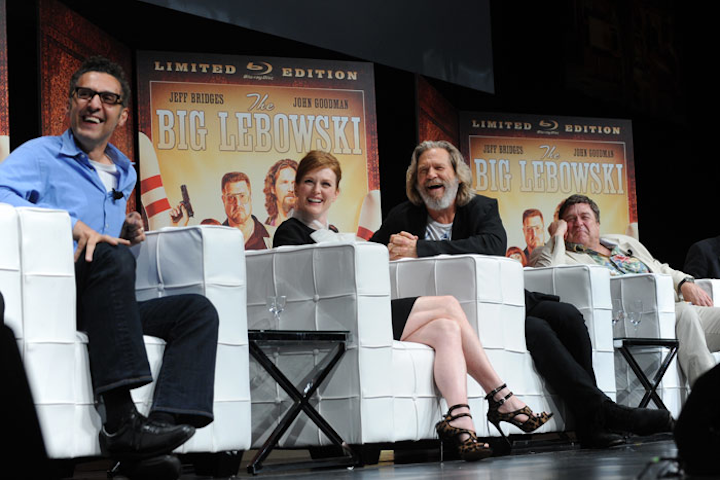 Photo: Diane Bondareff/AP Images for Universal Studios Home Entertainment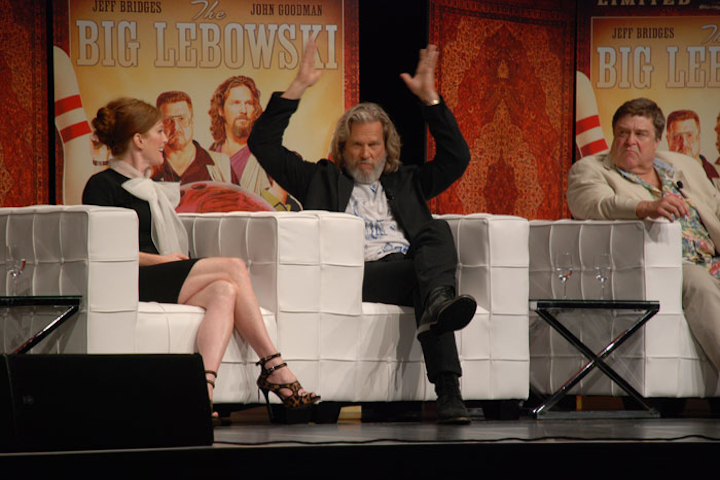 Photo: Courtesy of Production Glue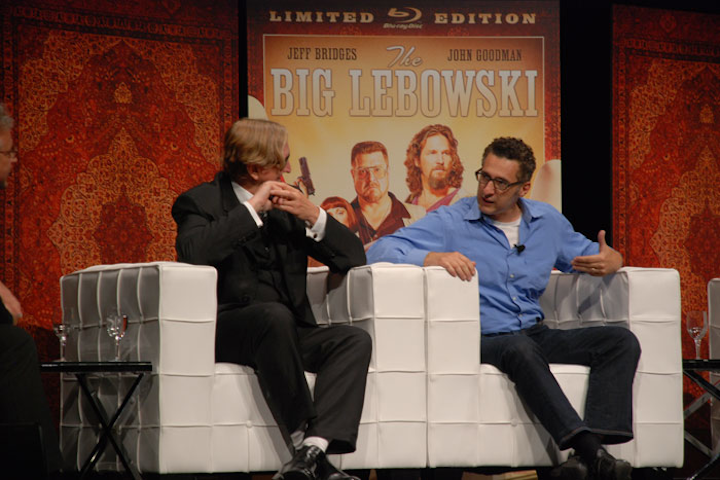 Photo: Courtesy of Production Glue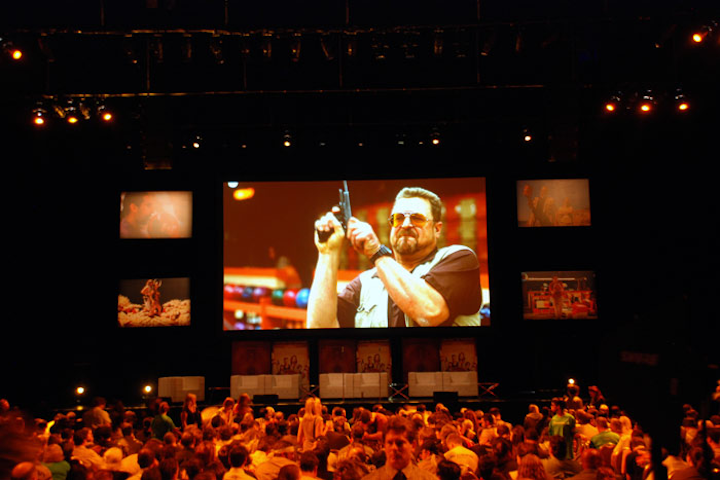 Photo: Courtesy of Production Glue
Featured Venues/Suppliers: