Absolut X Blends Cocktails, Art, and Music at Miami Masquerade Tour Stop
The Absolut pop-up party is bringing branded experiences to Miami, New York, Philadelphia, and Seattle.
May 30, 2013
Serving up a mix of creative cocktails and live music, this summer's Absolut X tour stopped in Miami May 16. Produced by Giant Step Marketing, the high-concept pop-up party had a masquerade ball theme and included a live set by indie Brit rockers Bloc Party.
Kicking off at 9 p.m., hundreds of imbibers lined the perimeter of Wynwood's Soho Studios to indulge in complimentary cocktails until midnight. Upon entry, guests were supplied with Absolut X masks, and the Makeover Masking station offered touch-ups that prepared guests for posing in the photo booth from Polite in Public.
The focal point of the event was the custom Absolut X bar, which sat in the center of the warehouse space. The multipurpose structure, which projected a digital menu of Absolut cocktails, housed bartenders on its ground floor and a rooftop DJ booth above. Local DJ Jessica Who spun beats from her tower before Bloc Party took the stage.
The Absolut heritage area housed classic, framed Absolut ads from iconic eras throughout the brand's existence, and at the "Create With Us" station, guests could scrawl on an oversize scratch drawing board that was donated to a community partner, courtesy of Architecture for Humanity. Rotating projection logos bounced to the music, and a Twitter projection screen highlighted live tweets and hashtags from the event.
"Absolut X embodies creative disciplines that have been close to the brand's DNA for many years," said Absolut brand director Afdhel Aziz. "From Andy Warhol and Keith Haring to Jay-Z and Swedish House Mafia, Absolut is deeply rooted in music and art. Absolut X brings this all to life in a unique interactive experience encouraging creativity and participation through mixology, music, and art."
Local mixologist John Lermayer hosted his own bar where he created cocktails with unique ingredients, like the Absolut X Miami (sage and bitters) and the Absolut X Bloc Party (vanilla and mint). In the V.I.P. area, guests enjoyed flutes of bubbly Absolut Tune from private bars while gathered around black-clothed cocktail tables.
The party concluded with an interactive artistic collaboration by the event's featured artist, Agustina Woodgate, who created a reflective ceiling panel, against which spectrums of light projected rainbow prisms. As the band played its last notes, the light from Woodgate's art installation mixed with airborne, colored confetti, creating a gleaming spectacle to close out the night.
The Absolut X pop-up travels to Seattle, New York, and Philadelphia this summer.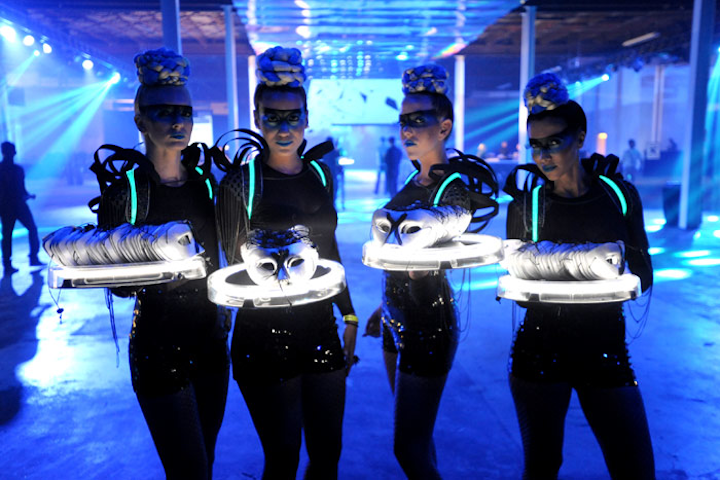 Photo: World Red Eye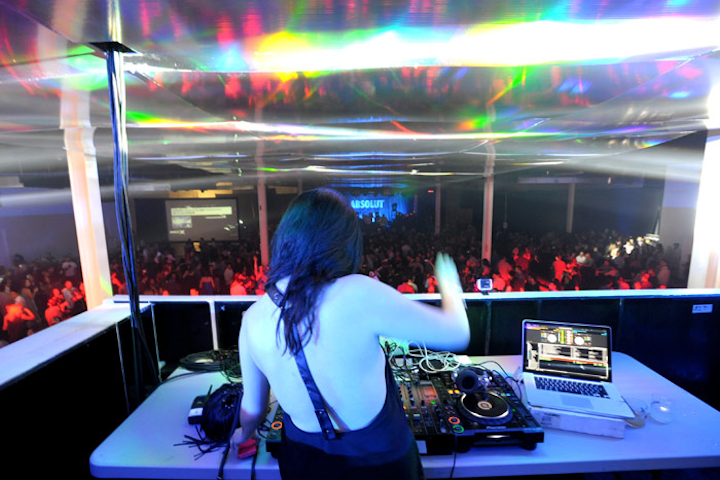 Photo: World Red Eye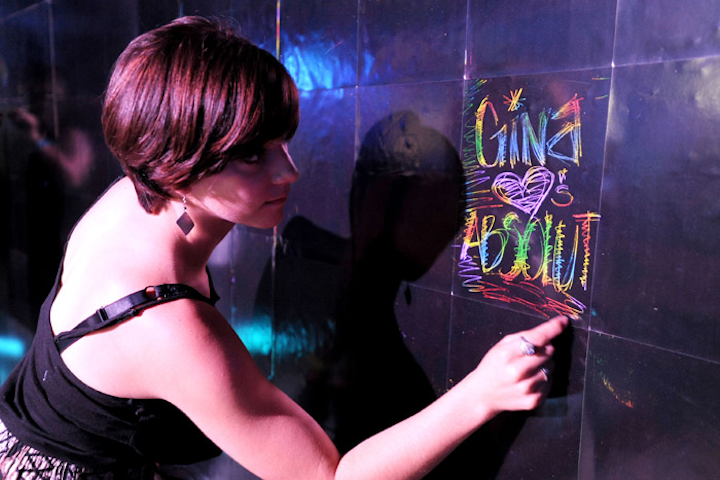 Photo: World Red Eye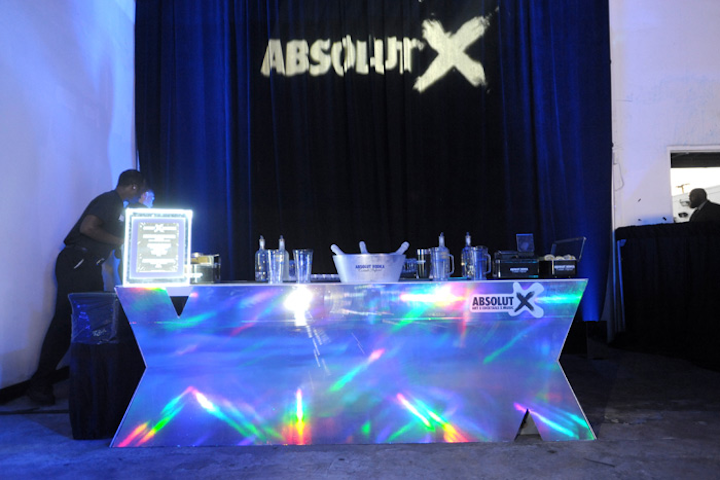 Photo: World Red Eye
Photo: World Red Eye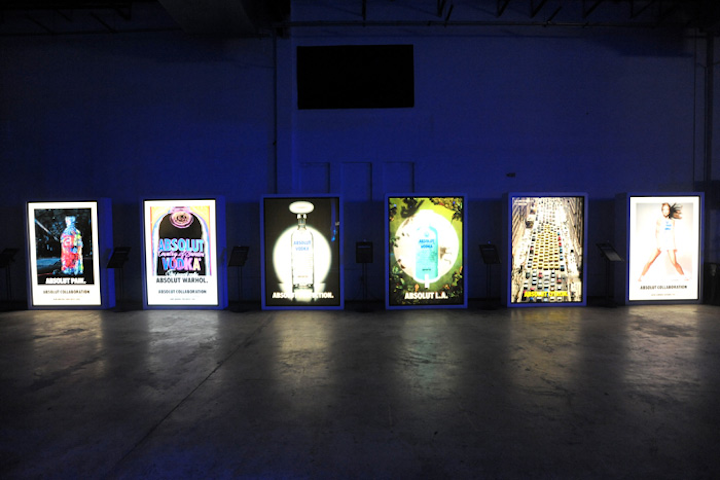 Photo: World Red Eye
Featured Venues/Suppliers: