How Five Local Events Developed Key Relationships for Ben & Jerry's
The ice cream company's summer tour helped build engagement with partners and consumers.
September 17, 2013
Developing relationships is one of the key purposes of events, and that is exactly what Ben & Jerry's sought to do in five markets this summer. The ice cream company just wrapped its City Churned campaign on September 14 with its final event in Seattle after visiting Washington, San Francisco, New York, and Portland this summer. "Our key city focus is a way to engage our most loyal fans in our best markets," said Mike Hayes, who headed the project at Ben & Jerry's digital marketing department. "We are involved in our fans' lives—our ice cream is there at breakups and happy moments—so we try to have a deeper relationship with them and involve them in our business. And these cities have unique personalities and reputations as trend makers."
In addition to connecting with consumers, developing relationships with new business partners in each market was a goal of the City Churned campaign. Ben & Jerry's teamed with local businesses—such as Route 11 Potato Chips in Washington, Six Point Brewery in New York, and Caffé Vita in Seattle—to source local ingredients that reflected the personality of each city. "We went outside our traditional supply chain because we wanted to work with local vendors in each market," Hayes said. "We picked like-minded partners who shared our values and beliefs. A lot of them are direct trade or fair trade."
After five months of planning by the company's four-person integrated marketing team, plus support from internal R&D and PR departments as well as external PR, media, and digital partners, Ben & Jerry's embarked on the five-city City Churned event series to coincide with its third annual summer Scoop Truck sampling tour. This year, in addition to dishing out Ben & Jerry's Greek Frozen Yogurt on the East and West coasts, the Scoop Truck facilitated voting in City Churned markets. Consumers could vote for caramel or fudge by tossing their spoons into labeled recycling bins at the trucks.
Additionally, Ben & Jerry's counted tweets, online votes, and even activity levels in the cities to choose ice cream ingredients. "We tried to tap into everything that makes up a city—not just people voting, but whole cities, and both conscious and unconscious behaviors—to create the flavors," Hayes said.
For example, in Washington Ben & Jerry's filmed and tracked city joggers along the Potomac: northbound runners became votes for marshmallow while southbound counted as votes for peppermint. In New York, on-time subway trains counted as votes for either waffle cone pieces or Spoonable Caramel, depending on the subway line. In Seattle, support for Fairtrade Chocolate or Fairtrade Vanilla was, in part, determined by the number of plaid versus plain shirts filmed on city streets. Once the votes were all counted and ingredients determined, fans could tweet their suggestions for what the flavor should be named, and Ben & Jerry's sorted through the hundreds of suggestions to pick the winners.
In each of the five cities, the campaign concluded with a flavor-launch event where, for one day only, the flavor was tasted by the local fans that helped develop it. The number of attendees ranged from a couple hundred to a couple thousand, depending on the city. The small batches of the City Churned flavors were made by hand in the company's flavor lab in the Vermont factory, so they were only available at the events, adding a special get-it-while-you-can aspect.
Key representatives from the brand flew from Vermont to each city to further connect with local fans and business partners. "We went to San Francisco with our flavor guru and he and the local chocolate maker spent an hour talking about making chocolate," Hayes said. "City Churned did a phenomenal job bringing us together with local fans, distributors, and food shops. We made some great relationships that will continue on."
In addition to the flavor launches, Ben & Jerry's also organized community build events with local organizations to give back to the cities. "The ideas for the community build projects came from our relationships," Hayes said. "For New York, we reached out to the bakery who bakes all our brownies in Yonkers. A lot of the staff go to a local park and they brought us the idea of doing something there. In San Francisco, the Scoop Truck company had a relationship with the National Park Service, so we worked with them to do a beach cleanup."
The community build events were either the same day as the flavor launch, or the next day. "We saw different people at the flavor launch versus the community build," Hayes said. "Flavor launches were more lively and active with a DJ, while the community builds were more about about giving back to the community. [Attendees there] were a combination of our fans and partners and their fans and people who work with their organization. We wanted to provide something for everyone."
"We've been blown away with the response," Hayes said. "Our fans love talking about flavors and ingredients. That information is valuable and interesting—fans have come up with some of our most popular flavors, like Chubby Hubby and Cherry Garcia. We learned trends and what people are looking for. It's fascinating to see what resonates more in one city versus another—chocolate doesn't always come out top."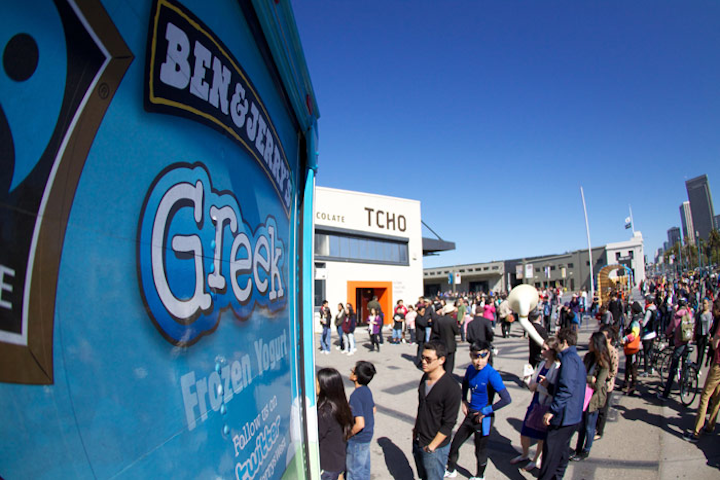 Photo: Courtesy of Ben & Jerry's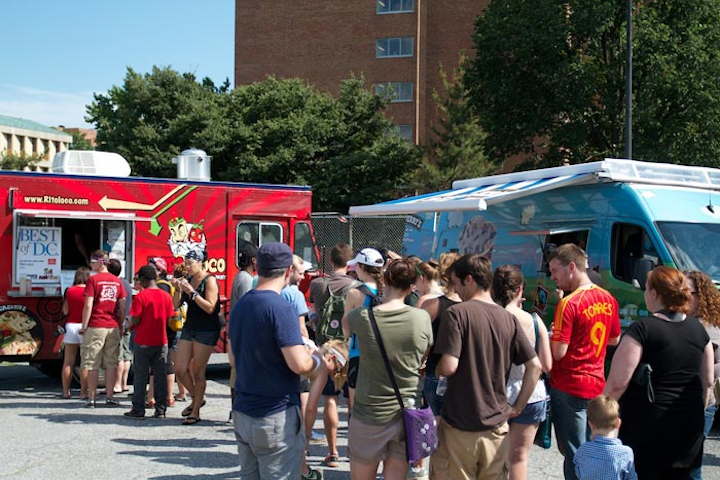 Photo: Courtesy of Ben & Jerry's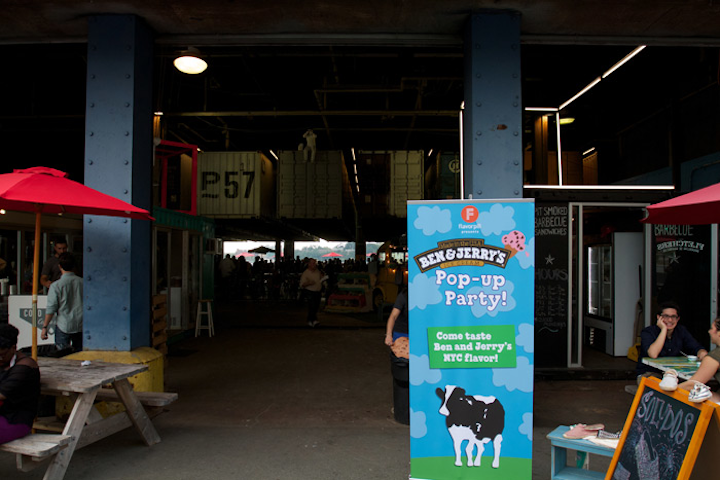 Photo: Courtesy of Ben & Jerry's
Photo: Courtesy of Ben & Jerry's
Photo: Courtesy of Ben & Jerry's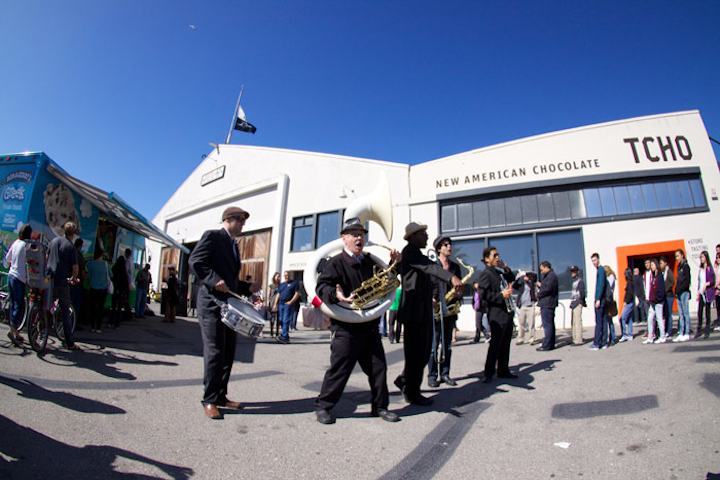 Photo: Courtesy of Ben & Jerry's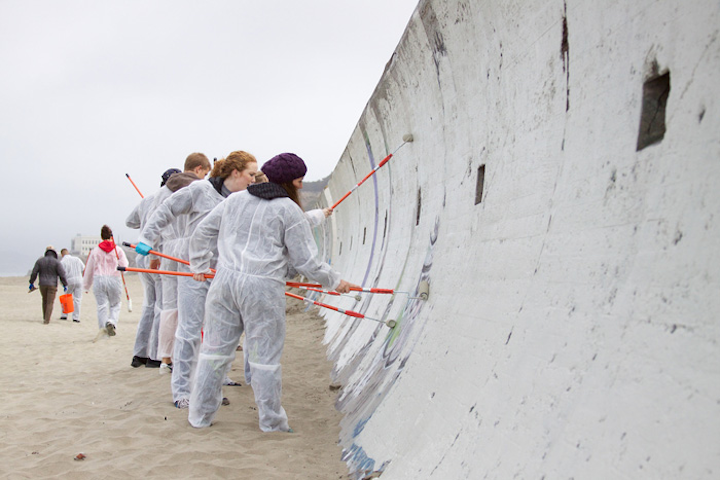 Photo: Courtesy of Ben & Jerry's