How Jack Daniel's Evoked the Spirit of Its Founder
See how the whiskey brand celebrated its founder with an elaborate two-night party during N.B.A. All-Star Weekend in New Orleans.
March 2, 2017
Jack Daniel, the man who created the whiskey of the same name, was said to have been a very social person who enjoyed entertaining in his home in Lynchburg, Tennessee. That lore is the basis of the brand's House No. 7 activation, which it built inside Mardi Gras World in New Orleans February 16 and 17 as part of N.B.A. All-Star Weekend. The experiential event marked the debut of the brand's multiyear marketing partnership with the N.B.A.
"Jack Daniel the man always wanted and liked to invite friends over. This was a way for us, in a very immersive, fun way, to tell our Jack Daniel's stories while at the same time providing that opportunity for our friends to have a great time and create their own stories with Jack Daniel's," said Jesus Ostos, Jack Daniel's senior brand manager. "All-Star Weekend is one of the main tent pole events for the N.B.A., and it was perfect timing for us to get together and celebrate together in New Orleans."
Around 2,000 guests visited the experience the first night and 3,000 the second. As they entered the 35,000-square-foot space, they were greeted by staff behind what looked like a boarding house check-in counter who handed out R.F.I.D. wristbands that guests could swipe to receive and share photos from around the event. Throughout the two-story experience, guests could sip cocktails, learn about the brand's production process, and visit a variety of elaborately decorated rooms. Some were intended to represent common experiences when people drink Jack Daniel's, such as an electronic dance music room and a bachelorette party room, while others related to basketball, such as a replica of an N.B.A. dressing room.
"Jack and music have always been related," Ostos said, so the event also had multiple entertainment elements including a DJ, karaoke machines, a mock recording studio, and closing performances each night by T-Pain. Behind a hidden door, organizers created a replica of Daniel's famous White Rabbit Saloon that could hold about 150 people at a time. Guests were granted entry into the speakeasy-style space if they received a white rabbit foot from one of the roaming brand ambassadors.
Created in partnership with Mirrorball, House No. 7 is the updated version of the Motel No. 7 activation that the brand has used in New York and Miami. The "No. 7" references the brand's tagline as "Old No. 7," the original name of the whiskey.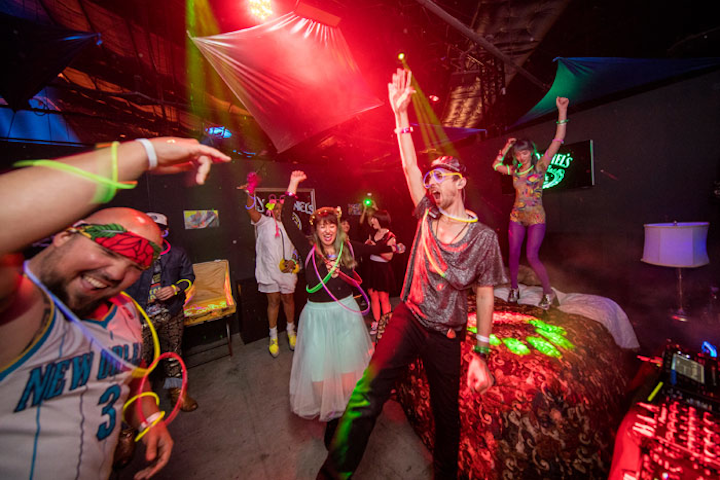 Photo: Courtesy of Jack Daniel's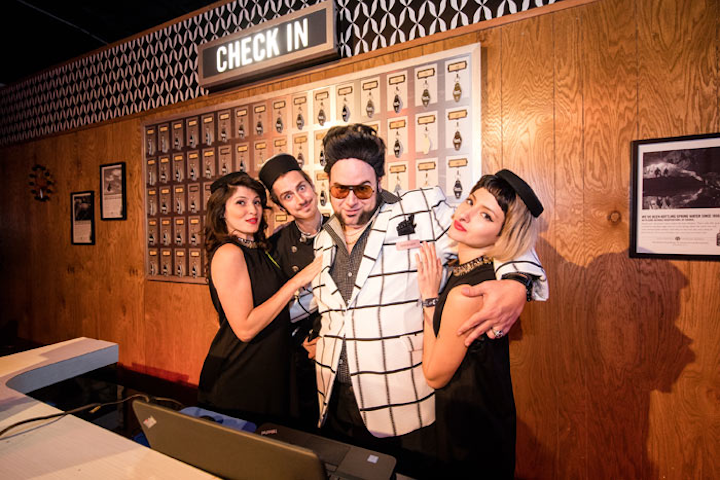 Photo: Courtesy of Jack Daniel's
Photo: Courtesy of Jack Daniel's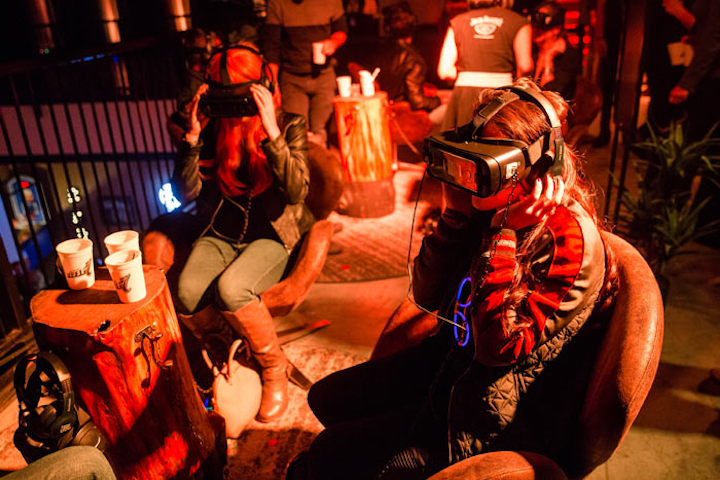 Photo: Courtesy of Jack Daniel's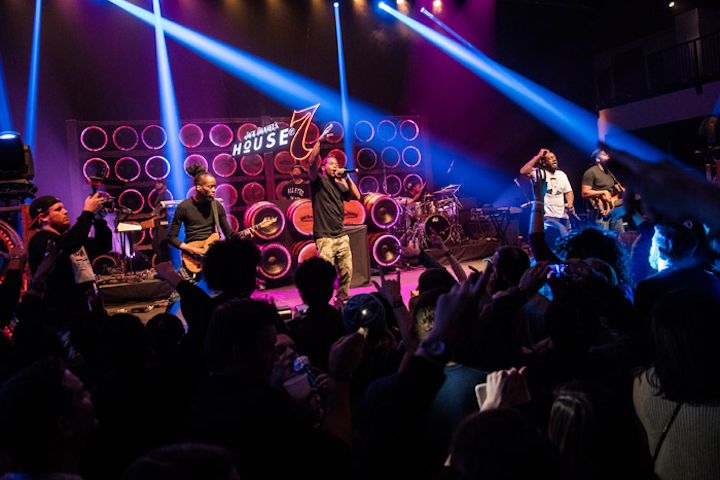 Photo: Courtesy of Jack Daniels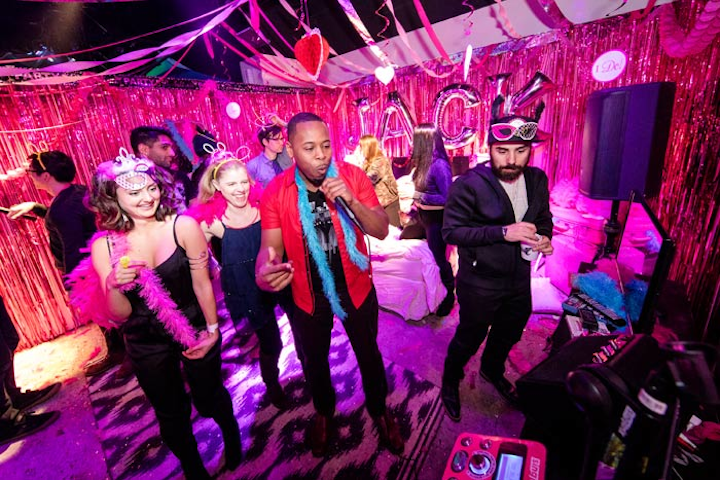 Photo: Courtesy of Jack Daniel's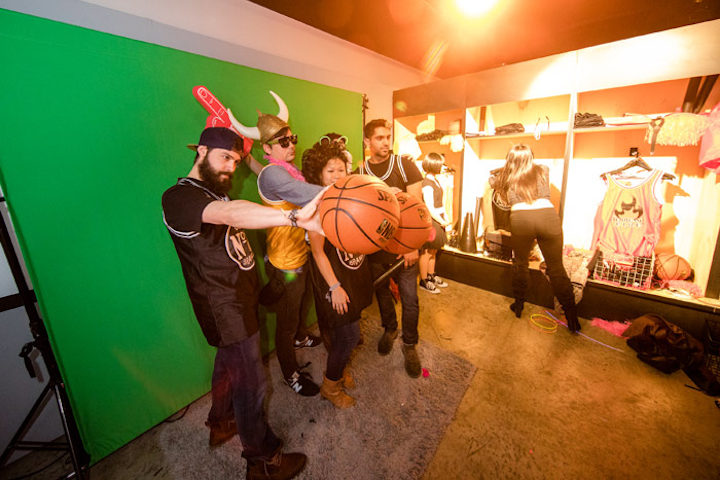 Photo: Courtesy of Jack Daniel's
Photo: Courtesy of Jack Daniel's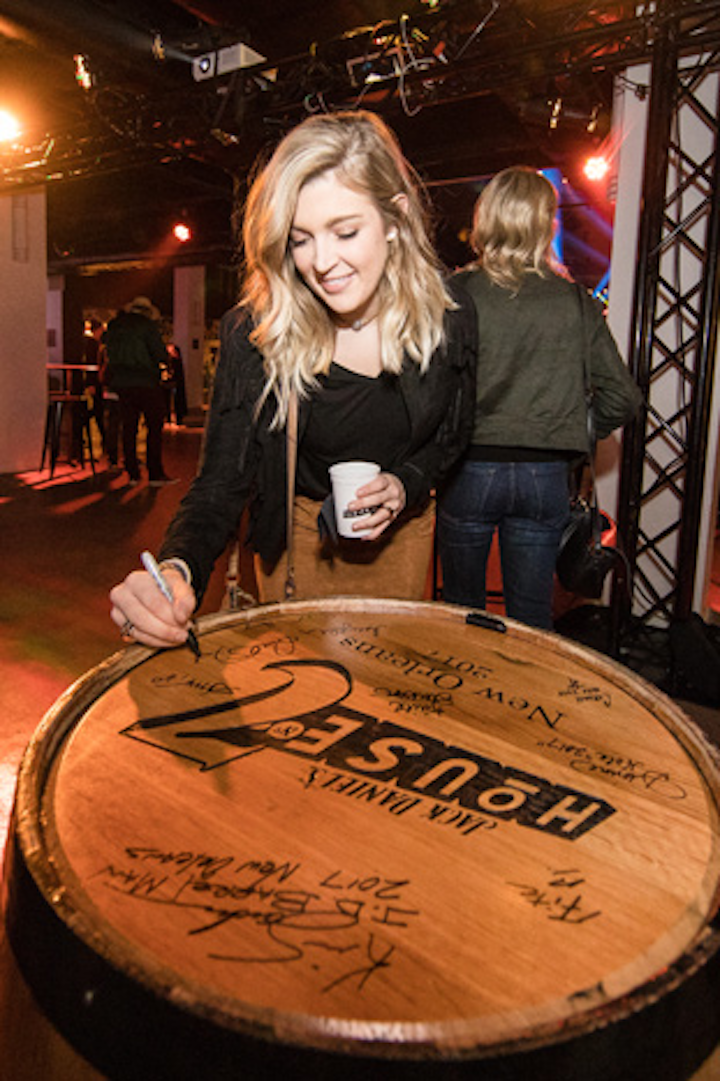 Photo: Courtesy of Jack Daniel's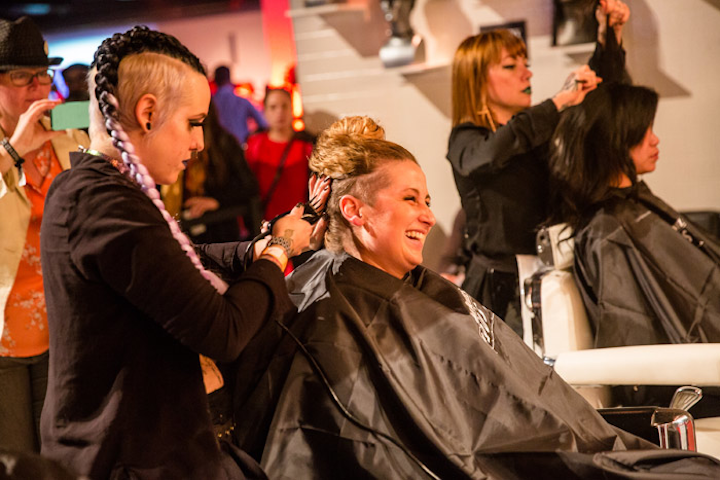 Photo: Courtesy of Jack Daniel's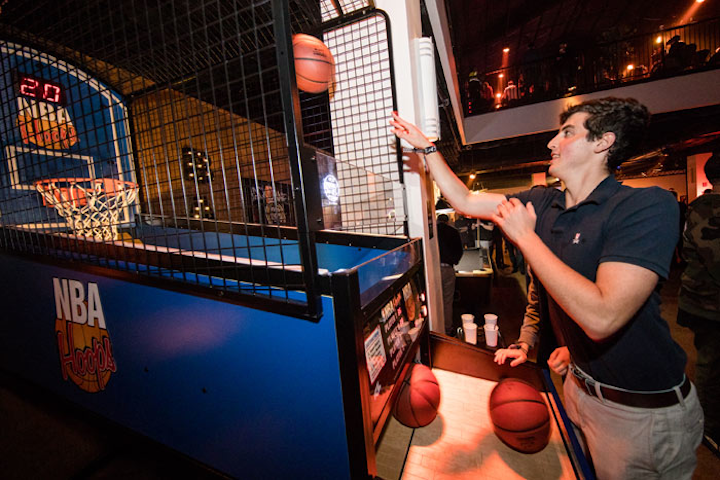 Photo: Courtesy of Jack Daniel's
Featured Venues/Suppliers: