Top 10 Innovative Brands 2017: #8 Jack Daniel's
Events have become an essential part of the marketing mix for the whiskey company.
June 14, 2017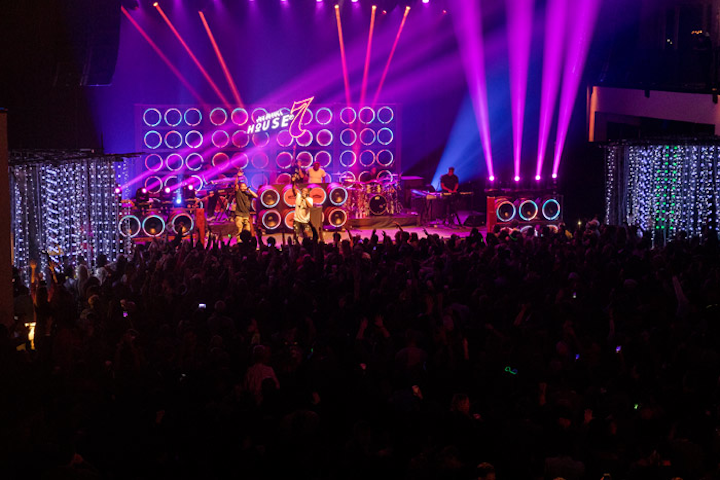 Photo: Courtesy of Jack Daniel's
Jack Daniel, the man behind the eponymous whiskey, was known as a highly social individual who loved entertaining at his home in Lynchburg, Tennessee. That origin, in part, informs the brand's innovative approach to event marketing.
"We know that increasingly, our consumers want shareable and emotionally memorable experiences," says Jack Daniel's senior brand manager Jesus Ostos.
The lore of Jack Daniel inspired the House No. 7 activation, which experiential agency Mirrorball built inside Mardi Gras World in New Orleans in February as part of the N.B.A. All-Star weekend. The event marked the debut of a multiyear marketing partnership with the N.B.A.
About 5,000 guests visited the experience, housed in a 35,000-square-foot space. Staff greeted them from a check-in desk and handed out R.F.I.D. wristbands that guests could swipe to receive and share photos from around the event. The elaborately decorated rooms were intended to represent common situations when people drink Jack Daniel's, such as an electronic dance music room and a bachelorette party room, while others related to basketball, such as a replica of an N.B.A. dressing room.
The program was part of a multimarket event series inspired by music and its legends. An earlier version, known as Motel No. 7, took place in New York in November 2015 and Miami in January 2016.
Given that last year was a milestone year for the brand—the 150th anniversary of the Jack Daniel Distillery—the company planned numerous celebrations. It launched the Lynchburg General Store, a weeklong pop-up that brought a piece of the brand's hometown to three cities.
Back to the Top 10 Innovative Brands list
Featured Venues/Suppliers: