How the Arts Helped Make This Food Festival a Success
Feastival in Philadelphia brings together food and culture, with help from two powerhouse chefs on the board of an arts organization.
September 23, 2013
Seventy-five of Philadelphia's top restaurants and bars participated in the the fourth annual Audi Feastival, a fund-raiser for the avant-garde arts organization FringeArts.
To create a successful food extravaganza, it helps to have Audrey Claire Taichman and Stephen Starr, two of the city's powerhouse restaurateurs, on the FringeArts board. Together with fellow Philly food luminary Michael Solomonov, Taichman and Starr attract the top players in the city's culinary scene.
"FringeArts aims to be best in class, unique, and always pushing the envelope. The chefs that we invite do the same thing," Solomonov said. "If a chef or restaurant isn't totally remarkable, they are not invited to participate." 
Why use food to shine a spotlight on an arts organization? "World-class cities need world-class culture," FringeArts board president Richard Vague said. "Feastival celebrates both our artistic and culinary scenes, two great economic engines that push Philadelphia forward."
Added Nick Stuccio, president and producing partner of FringeArts, "Bringing together the culinary and performing arts creates an unusual experience that you've never seen before." 
The formula is working: more than 800 guests gathered at Pier 9 on the Delaware River for the September 12 event, which was expected to raise about $450,000. Chefs presented a signature dish or cocktail such as fall lettuce pot de crème (from LaCroix), sweet indulgences like peanut-butter-milk-chocolate mousse (from Belle Cakery), and rustic favorites like mini chicken pot pies (from Jones).
Throughout the evening, artists and performers from around the world created a whimsical and fun environment. Acrobats from Australian group Strange Fruit showcased their talents outside of the tent, performing atop 15-foot poles. A few feet away, the Federal Donuts shack fried fresh raspberry-white-chocolate doughnuts, integrating live and culinary arts right from the start. Inside, dancers executed pieces choreographed by Kate Watson Wallace, and a video projection piece from Klip Collective also played.
"Between the food and the performances, Feastival is always stimulating," said Jen Reynolds of Expert Events, Feastival's producing partner. "There's always something to listen to, see, taste. We hit all of your senses. It's a really exciting and unique thing."
Presenting sponsor Audi had activations including vehicle displays, a V.I.P. lounge, branded take-home treats, and representation in printed and collateral materials, including an elaborate ice sculpture. Amstel sponsored a photo station with iPads where guests could instantly share their snapshots via social media channels.
"Audi Feastival supports innovation and local pioneers much in the way that the Audi brand does," said Nathalie de Berry, regional marketing manager for Audi of America Inc. "Being associated with Audi Feastival … provides an exciting environment to reach trailblazers from Philadelphia's business, culinary, and social scenes."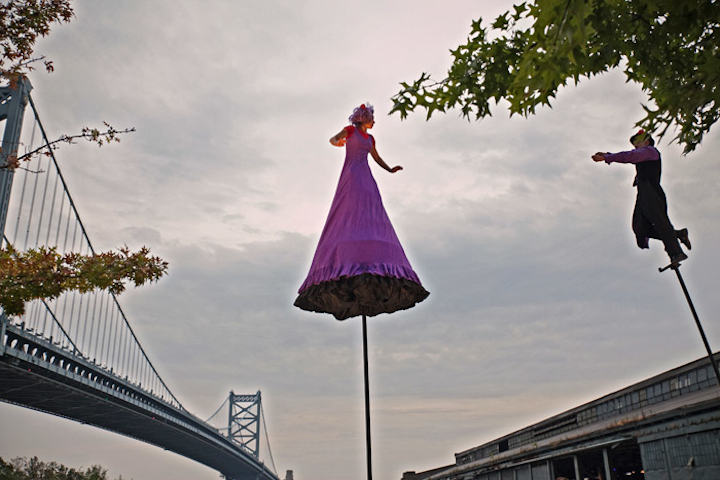 Photo: Peggy Woolsey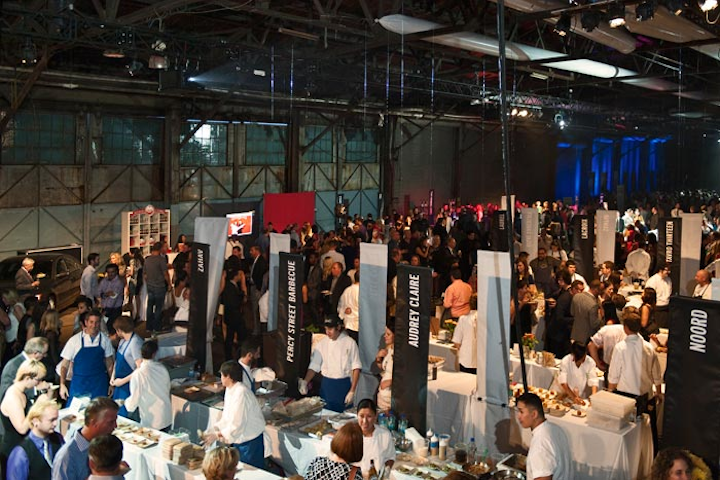 Photo: Peggy Woolsey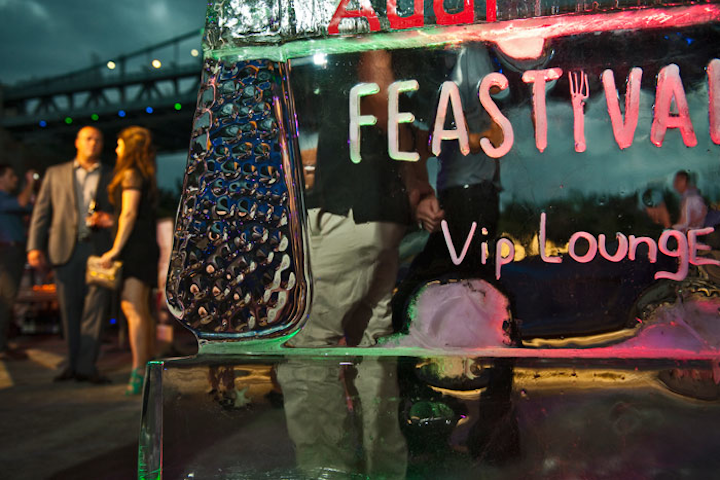 Photo: Peggy Woolsey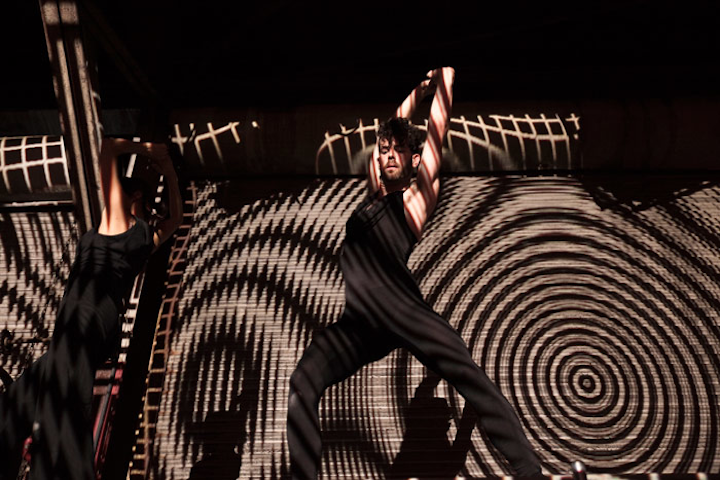 Photo: Peggy Woolsey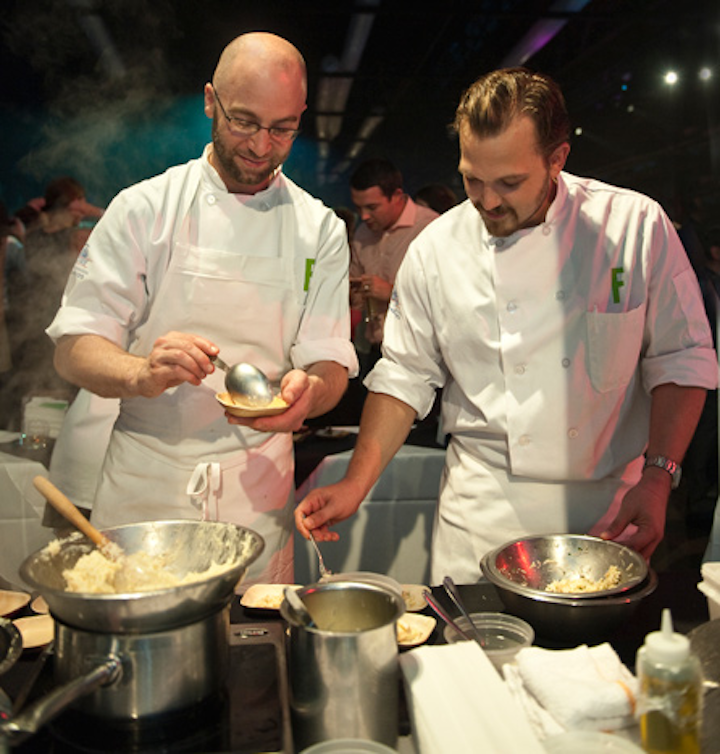 Photo: Peggy Woolsey
Featured Venues/Suppliers: