BiZBash Trade Show: Bigger Than Ever
October 20, 2004
This year's
BiZBash Event Style Show
—our fourth annual trade show—was bigger and better than ever…if we do say so ourselves. (Forgive us for the blatant self-promotion.) Moving to
Pier 94
this year, the two-day event brought together a record crowd of 2,750 attendees in a larger space filled with even more resources, ideas, and events targeted at all kinds of event and meeting planners.
On the show floor, more than 200 exhibitors showed off their latest products and services. Meanwhile, on the main stage sponsored by
Wizard Studios
, entertainers from
Michael Bongar Entertainment
,
Screaming Queens
,
Divalicious
, and others kept the atmosphere fun and energetic.
At the front of the hall,
The Catering Company
served hot lunch items, snacks, and coffee at a café area adjacent to a lounge designed by
David Beahm
, the show's executive event designer. Beahm gave the show's entrance, lounge, event space, and education areas a modern, yet comfortable vibe. A black curtain with large leaf-shaped cutouts lit by color-changing lights gave the event space—where general sessions and luncheons were held—an autumnal look. And an enormous arrangement of flowers from the
Flower Council of Holland
marked the entrance of the show, where a wavy registration desk was manned by
E-vents Registration
.
Attendees who registered for the "BiZBash U" education sessions walked through fabric sculptures from
Pink Inc.
to attend two days of panel discussions with industry leaders to learn skills to grow their businesses and improve their work. To offer classes of interest to everyone in the industry, there were three different course tracks: The "Best Practices for Independent Planning Companies" sessions included an etiquette seminar, a technology primer, and a session about branding and design. The "Discovering Your Event Style" track included panels of top caterers, designers, and audiovisual production heads, and a presentation about trends in event style led by BiZBash editor in chief
Chad Kaydo
. And the "Behind the Scenes" sessions were led by the teams behind some of the city's biggest events, including the
New York International Auto Show
, the
Tribeca Film Festival
, and the
Metropolitan Museum of Art
's
Costume Institute
benefit
.
Kwame Jackson
from
The Apprentice
was the keynote speaker at Thursday's general session, entitled "The Art of Hiring a Great Speaker for Your Next Event." Jackson gave 10 secrets to success to a packed room; the speech was followed by a discussion moderated by BiZBash president
Richard Aaron
with
Joel Gheesling
of
Keppler Associates
(Jackson's speaker representation) and
Shane York
of
Richmond Events
on the best practices for hiring the right speaker for your event.
The general session on Friday gathered a diverse panel of speakers for "Meet the Press: Making a Big Splash With Your Events," moderated by BiZBash founder and C.E.O.
David Adler
.
Lloyd Grove
of
The New York Daily News
,
Stephen Silverman
of
People.com
,
Marie Hickey
of
Extra
,
Mick Magsino
of
Getty Images
, and
Amanda Gordon
of
The New York Sun
spoke about what draws journalists to events. (Surprise! It's not always celebrities.) Publicists
Elizabeth Harrison
of
Harrison & Shriftman
and
Lori Rosen
of the
Rosen Group
talked about publicity tactics they use to lure press to events.
Bill Murray
of
Celebrity Service
spoke about how his service can be used to get celebrities to events, and
Amy Newman Kaplan
of
Maxim
spoke about tactics she's used at her events to lure publicity, press, and celebrities.
The show also inaugurated the concept of the
New York Museum of Special Events & Hospitality
, which will showcase the best of the special event, business entertaining, meeting, and trade show industries. The mini-museum, led by
Jean McFaddin
of
McFaddin Associates
and
Jeremy Kaplan
and designed by
Deb Cohen
of
Creative Concepts
,
Karin Bacon
of
Karin Bacon Events
,
Deb Roth
of
Pink Inc.
, and
David Osterlund
of
Legacy Television
, showcased a sample of what the museum will display, including costumes, props, photographs, guest lists, seating plans, table decor, and more artifacts from actual past events.
Abigail Kirsch
catered the by-invitation-only Tastemakers Luncheon on Thursday afternoon, serving corporate event planner guests a Mediterranean tapas menu in the event space, which was designed by Beahm. Vocal group
Toxic Audio
provided entertainment at the beginning of the meal. The lunch was hosted by Aaron and Kaydo, who moderated the discussion portion of the event with a panel of industry professionals—
Janet Cohen
, the director of conference and banquet services for
UJA-Federation of New York
;
Joan Horton
, vice president of corporate events at
Revlon
;
Brenda Major
, vice president of conference planning and special events at
ABC
;
Candida Romanelli
, show director of the
New York International Auto Show
; and
Peter Rosenberger
, director of special events marketing at
ESPN
. Guests responded to industry-related questions with
Machine Dreams
' "Communicator" audience response system.
Performances by Broadway spoof act
Forbidden
Broadway
and comedian
Corey Kahaney
preceded this year's Hall of Fame ceremony. Aaron and Adler inducted the new honorees:
Ed Kane
, the director of catering for the
Sheraton Hotels of New York
;
Peter
and
Penny Glazier
of the
Glazier Group
;
Tom Finn
of
Tom Finn Productions
;
Edna Greenbaum
from the
Council of Protocol Executives
;
Preston Robert Tisch
from the
Loews Corporation
;
Peter Kohlmann
from the
New York Host Committee
for the
Republican National Convention
;
Barbara Tober
, chairman of the
Museum of Arts and Design
;
Jack Morton Worldwide
; the
Actors' Fund of America
; and
Radio City Music Hall
(which sent a couple of
Rockettes
to pick up the award). The Catering Company served hors d'oeuvres at cocktail receptions for the honorees and attendees before the ceremony, and a performance by the
Smithereens
ended the day.
A luncheon for independent planners catered by
Great
Performances
was held on Friday in the event space. Sponsored by
American Express
, the event brought together professionals from event and meeting planning firms, event marketing agencies, and PR firms. Aaron and
Carol Krugman
, president of
Krugman Group International
and dean of the
Meeting Professionals International Institute
, spoke at the event, which included entertainment by the
USO Troop of Metropolitan New York
.
Read about last year's show...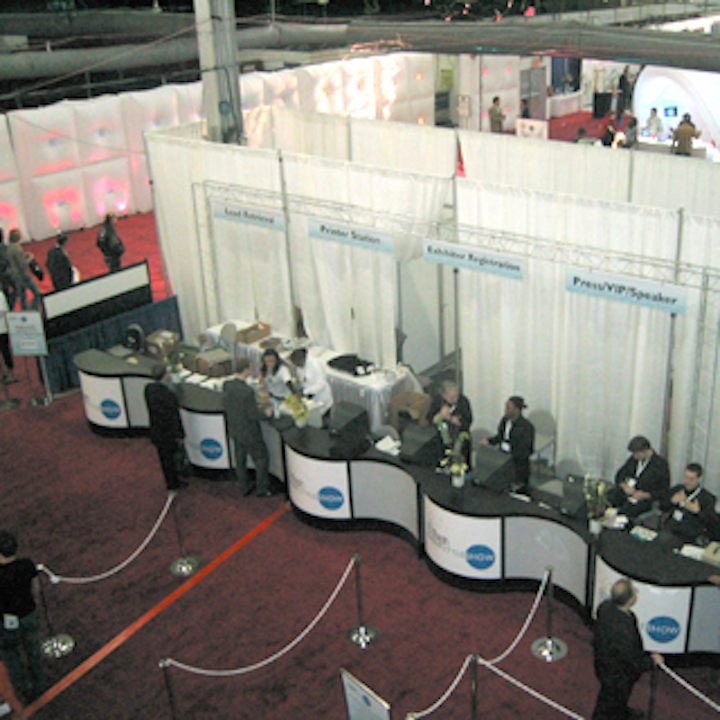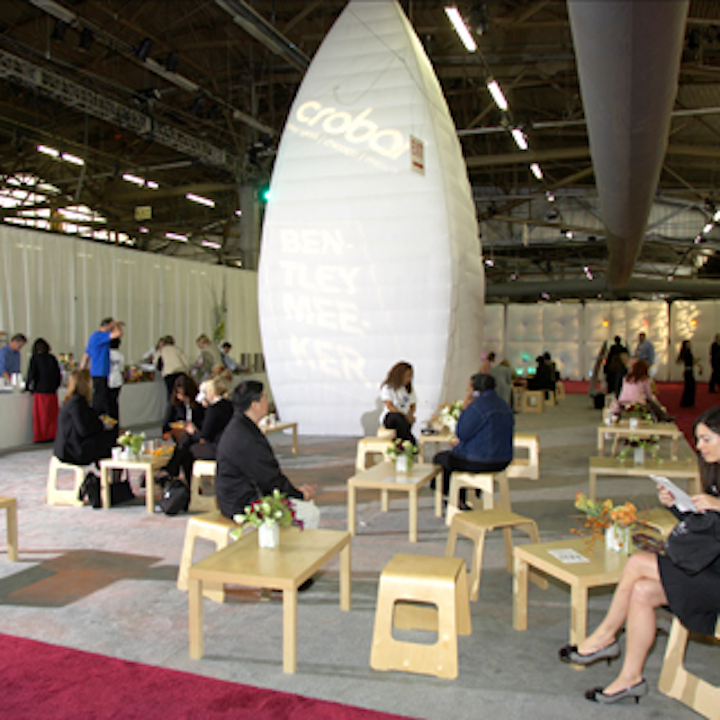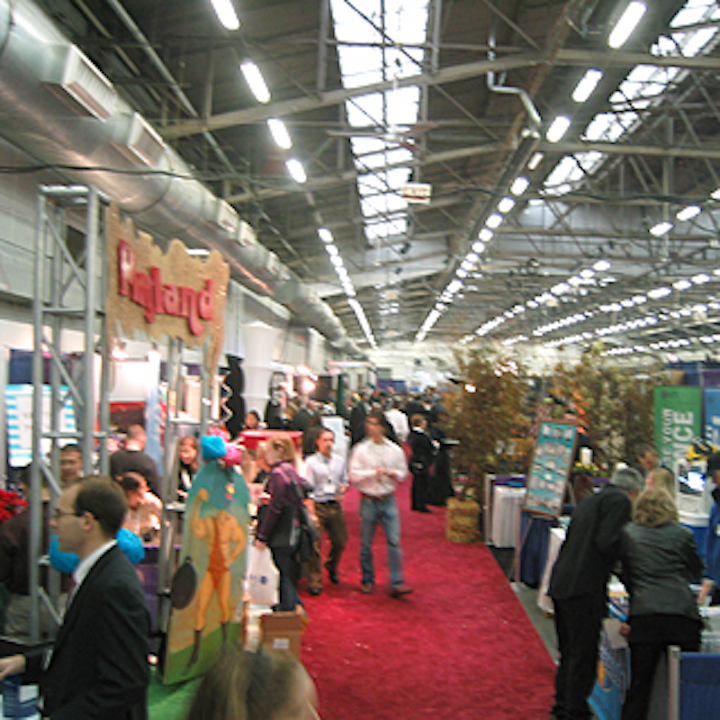 Featured Venues/Suppliers: