Event Folks Go to Church (for a Party)
August 24, 2001
No one appreciates perfect weather at an outdoor event more than meeting and special event planners, so this crowd had reason to be happy:
Mother Nature fully cooperated for the
Industry Summer Bash
put on by special event industry groups
Hospitality Sales & Marketing Association International
(HSMAI),
International Special Events Society
(ISES),
Meeting Professionals International - Greater New York
chapter (MPIGNY) and
NYC & Company
. Held at
Cafe St. Bart's
at
St. Bartholomew's Church
the outdoor patio of the venue was packed with event and hospitality pros happily eating, chatting and schmoozing away.
Organized by
HSMAI special event chair
Colleen McCollum
, the simple cocktail party began with the expeditious check-in and on-site registration process where guests picked up their
TempBadge
name badges, then proceeded to feed on a summery spread of fresh vegetables, pasta salad, cheeses, breads, herb rice, roasted veggie skewers and deli meats, catered by
Sage Events
. Sage also brought in
Ichiban Japanese Cuisine
to provide a sushi bar, which proved to be one of the more popular food options at the event.
Entertainment included the vibrant-colored Hourglass Divas from
Pink Inc.
, who gyrated and spun around in their fabric sculpture costumes. The
Juilliard Jazz Quartet
played a variety of jazz standards for the crowd, who mostly mingled outside on the patio.
Located on the corner of Park Avenue and 50th Street, Cafe St. Bart's Great Terrace, overlooks Park Avenue and is available for special events. For this event, the terrace was decorated with yellow and white striped and red patio umbrellas. Adjacent to the terrace is the Great Hall, which offers 35-foot ceilings and a full stage. Sage decorated the hall with simple white tablecloths and votives, but guests were enjoying the weather on the patio so much that the Great Hall went largely unused early in the event.
--Suzanne Ito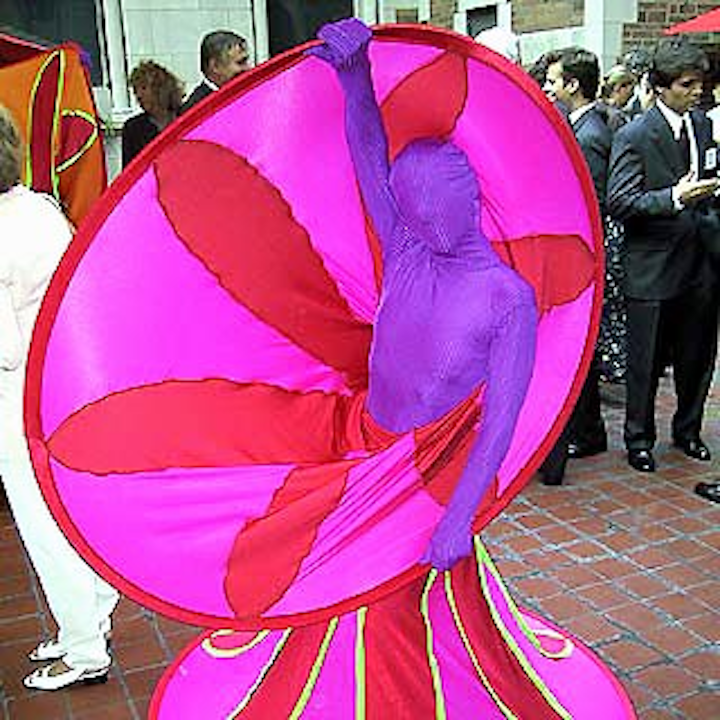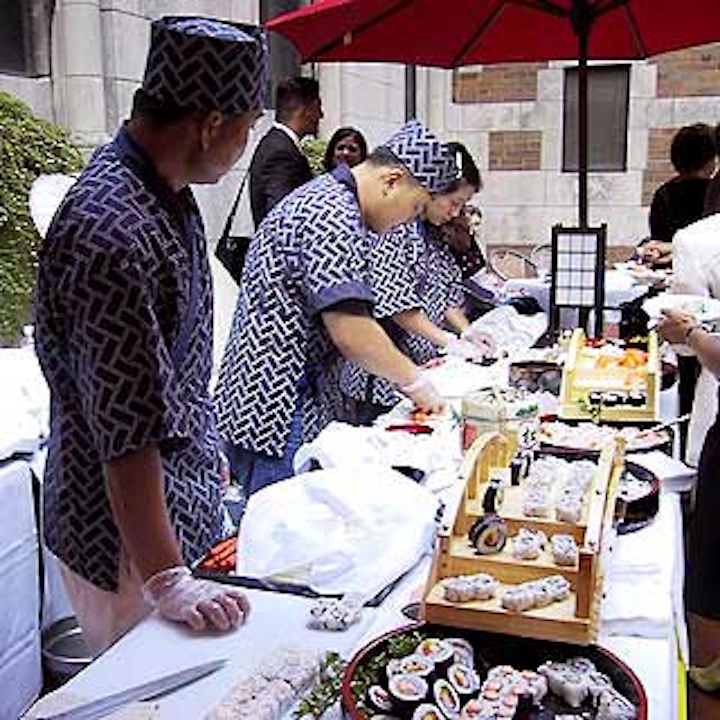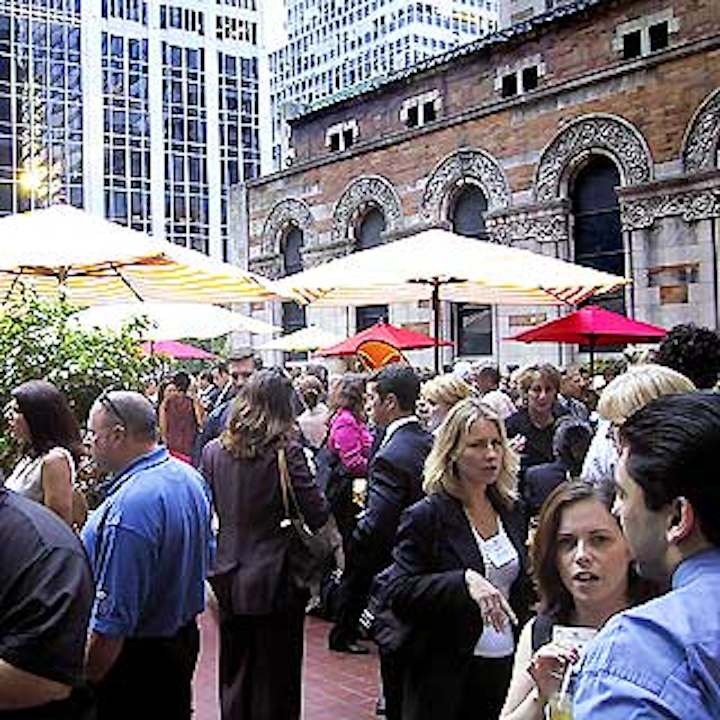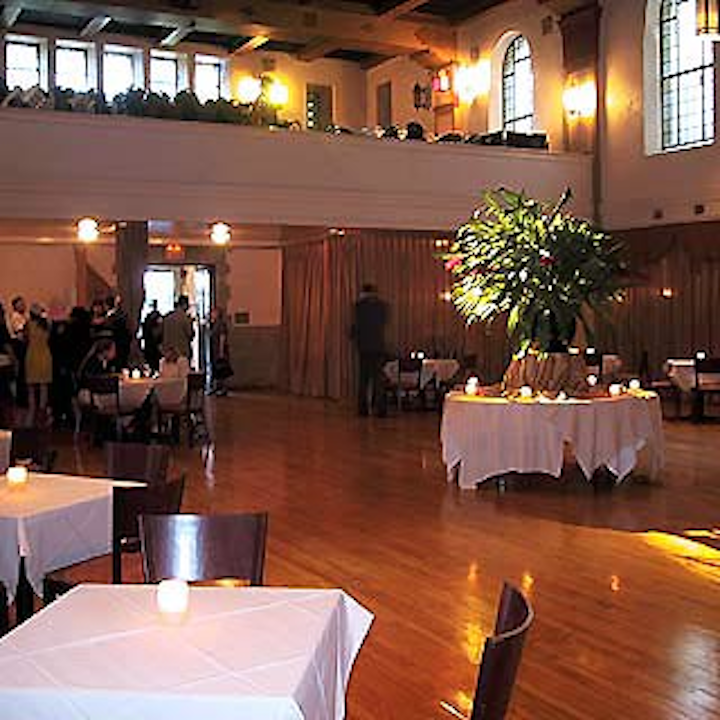 Featured Venues/Suppliers: