How Much Should Food Festivals Charge, and Other Tactical Questions for New Events
An inside look at how Slow Food Nations in Denver improved its ticketing system, layout, and overall appeal.
August 5, 2019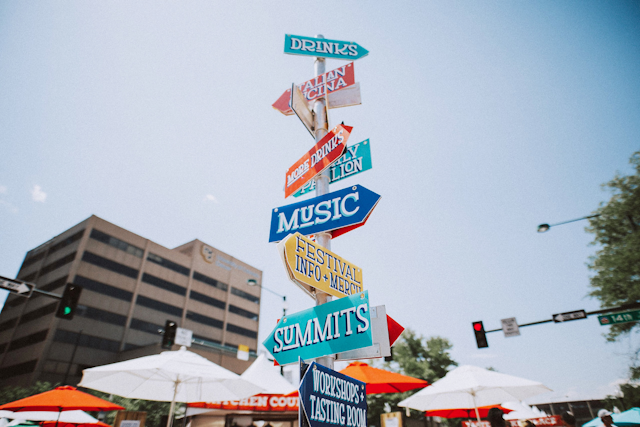 The third annual Slow Food Nations attracted 30,000 attendees to Denver. Taking over downtown's Larimer Square, attendees were encouraged to stroll through a roster of free and ticketed events, which included hands-on workshops, a weekend Taste Marketplace, discussions, and chef demos.Photo: Woody Roseland/Slow Food USADENVER—The third annual Slow Food Nations attracted 30,000 attendees to Denver from July 19 to July 21, a 10,000-person increase from its 2018 installment. "As a nonprofit, our strategy has always been, how do we make this message and weekend accessible to as many people as possible?" said Krista Roberts, executive director of Slow Food Nations.
Attendance wasn't the only major shift. The international festival, which aims to educate attendees on how to provide clean, fair, and good food for all, underwent several improvements, including ticketing, layout, and talent enhancements.   
Tiered Ticket Expansion
The festival aimed to expand and bolster its free and reasonably priced events to reach more people, while finding a way to grow the business model and sell more tickets. Slow Food Nations had 131 total events in 2019, 72 of which were free.

"At an event like Slow Food Nations, we want to reach a wide range of people, whether they are incredibly passionate about the cause or just dabbling in it," Roberts said. "So, we've always set out to make a large part of it free. Slow Food welcomes everyone and we want the festival to reflect that."
Free events included the weekend-long, farmers market-style Taste Marketplace, as well as various impactful Food for Change talks and family-friendly activities. "But, at the end of the day, it costs a lot of money to produce an event and this is [100 percent] benefiting Slow Food USA, so we also need to raise money to grow the mission," she said.
Organizers brainstormed tactics to appeal to attendees of all walks and budgets. They introduced the Tasting Room, a rotating $20 ticket that invited guests to intimate tastings throughout the weekend, from craft beer to ancient grains. Also new was the Kitchen Counter cooking demo series, which offered free tickets to the general public and $40, front-row seating for eight consumers to sample the food and join the conversation. Guests could also purchase a $20 V.I.P. upgrade option to several events to gain early access and exclusive cocktail experiences.
"We capped most of the experiences at $100," Roberts says. "If people are paying, we want to be sure they are eating, tasting, and getting a rewarding experience."
Appealing to Different Voice
Roberts and her team reached out to their networks to make sure they were programming events that spoke to what people care about right now. Since Slow Food Nations is an international food festival, there is always an eye on the global perspective, which meant adding voices like Mexican chef Regina Escalante Bush and Senegalese chef Pierre Thiam. In addition, there was an indigenous dinner experience helmed by Slow Food Turtle Island, a chapter that addresses North American indigenous people in the U.S., Canada, and Mexico.

"We hear over and over that this event is unifying and about what brings us together—not what divides us. It's so important to us to be accessible, to reflect many cultural perspectives, to be open to differing voices," Roberts said. "Most importantly, we want to make sure that the weekend is fun and delicious. If we are going to combat fast, factory-produced food, we need to offer a chance for people to experience why this tastes so much better, and how food builds community. We place a priority on celebrating the good, important and delicious work that is happening."
Adjusting the Layout
Slow Food Nations takes over downtown Denver's Larimer Square, a high-profile spot that organizers want to make the most of. This year, they flipped the layout so the anchoring Taste Marketplace moved to the center of Larimer Street, and the major evening tasting event venue took its old position in a parking lot.
"It transformed the flow of the entire weekend and made us realize that this is how it should have always been," Roberts said. "Sometimes, it can take a few years before you see that!"
The Colorado Fare, Food Over Fire, and Zero Waste Dinner events were able to gain their own identities. Adding sturdy tents meant that the ticketed evening events could continue rain or shine. Decor like faux furs and rattan chairs helped style the space. A community table rearrangement on Sunday gave Zero Waste a more rustic feel, and music was added to complement each evening.
Weathering a Storm
The team had to adjust for one unexpected element: rain. Lightning from a Saturday afternoon storm eventually shut down the grounds on Larimer Square for a short time. Organizers moved swiftly to get everything reopened after the delays, and very little programming was canceled, with some seminars and talks rescheduled for Sunday.
"Every event has a series of unexpected moments," Roberts said. "When the inclement weather hit, our No. 1 priority was the safety of our attendees and participants. We needed to get everyone to secure locations first. We quickly posted on our website and social media our updates."
Debriefing and Digesting
Following Slow Food Nations, there is a comprehensive debrief with the team and event production partners. Surveys are distributed to Leader Summit participants, volunteers, and Taste Marketplace merchants. Additionally, organizers seek feedback from talent and sponsors.
"All of this input, along with financial reviews, allows us to continue to redefine and improve future festivals," Roberts said.
VENDORS
Production: Eventful Productions, Symbiotic Event Services, Two Parts
Rentals: Flexx, Colorado Party Rentals
Signage: Red Herring Design, C&D Printing, Omni Promotional
Public Relations: Lori Lefevre Communications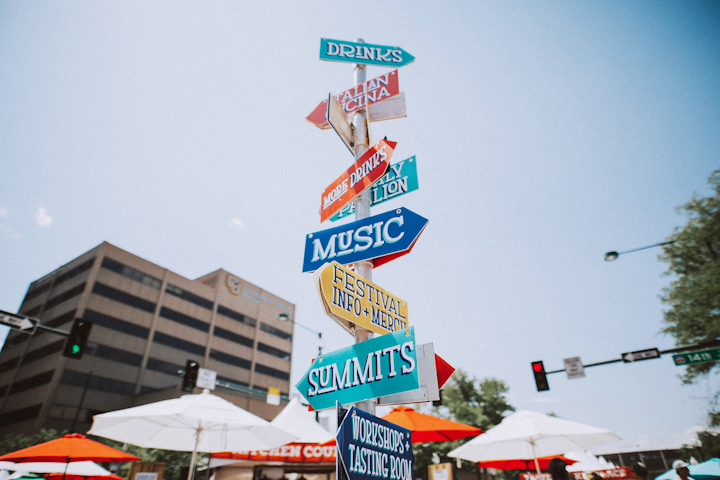 Photo: Woody Roseland/Slow Food USA
Photo: Woody Roseland/Slow Food USA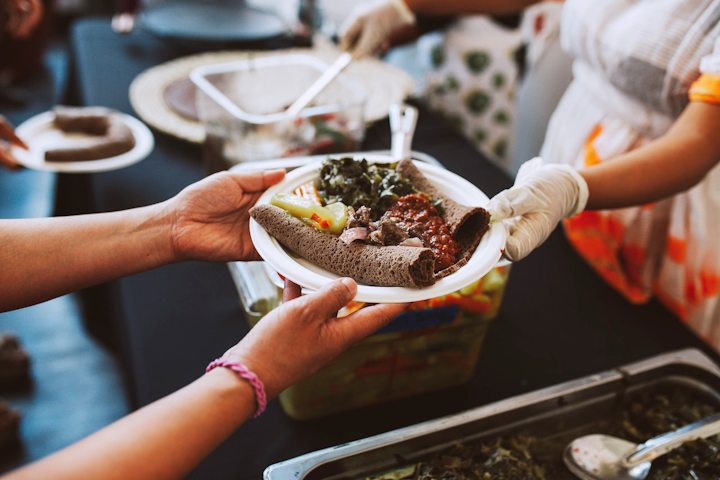 Photo: Woody Roseland/Slow Food USA
Photo: Woody Roseland/Slow Food USA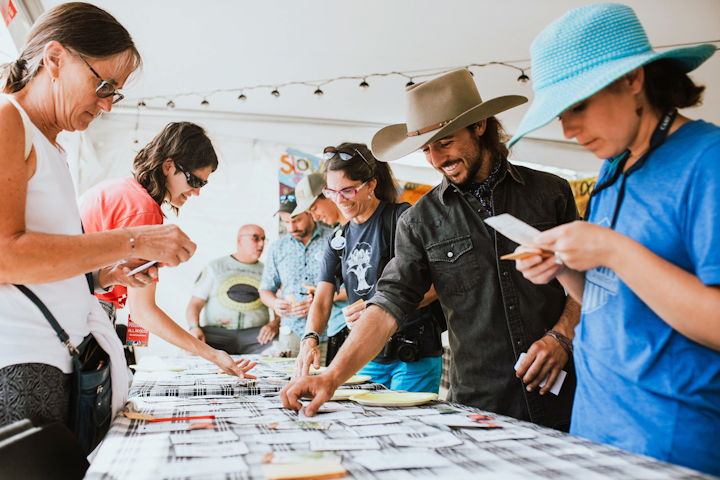 Photo: Woody Roseland/Slow Food USA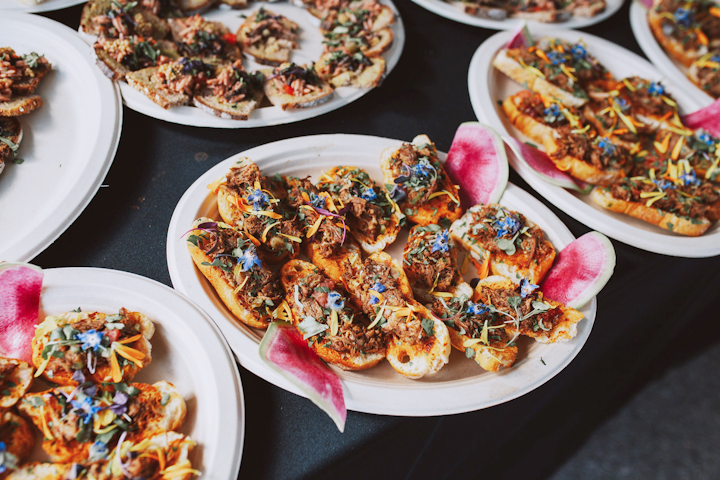 Photo: Woody Roseland/Slow Food USA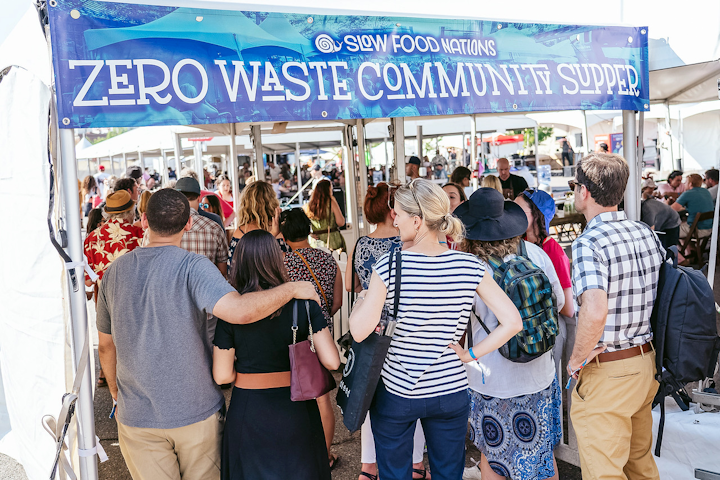 Photo: Brent Andeck Photo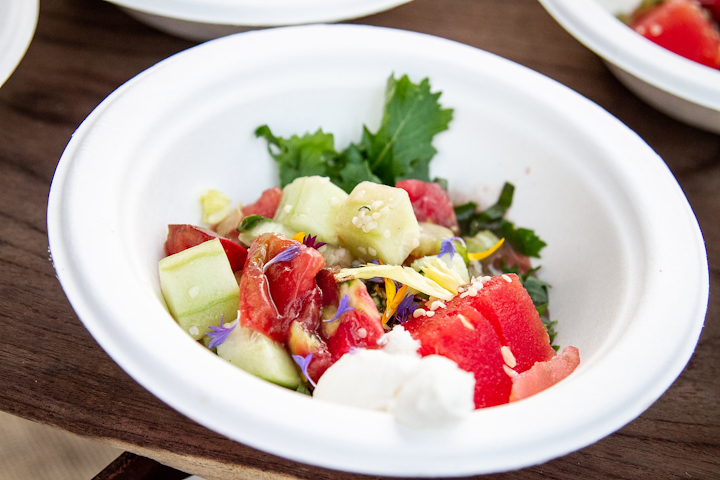 Photo: Giselle Kennedy Lord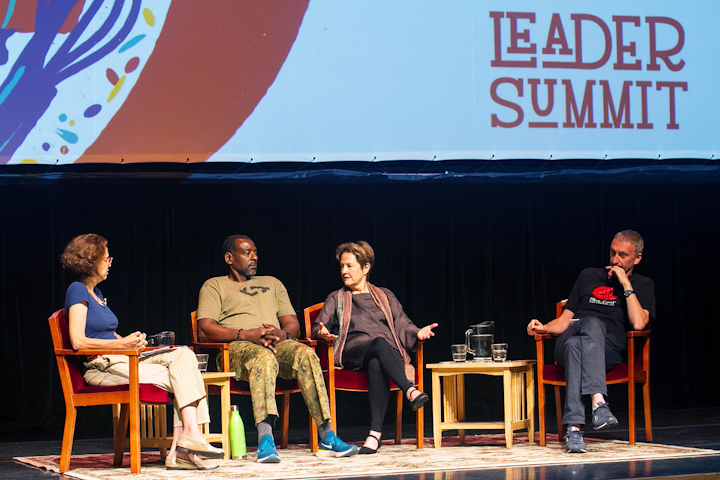 Photo: Giselle Kennedy Lord
Photo Brent Andeck Photo