Inside the Event Strategy for Five Brands at the 2019 Food & Wine Classic in Aspen
A look at a surprise pop-up dinner, the debut of CBD, and more at the picturesque food festival.
July 1, 2019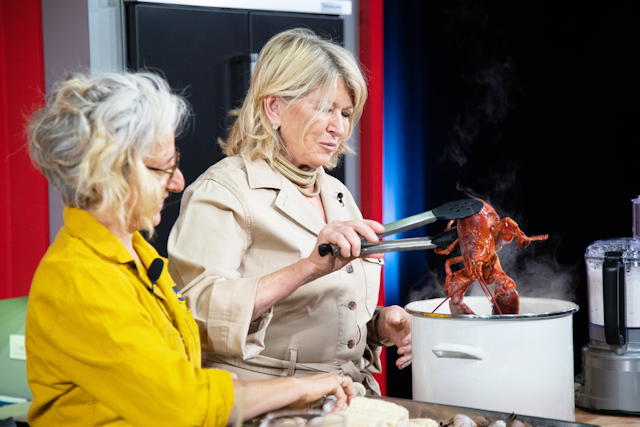 Martha Stewart made her first-ever classic appearance. The celebrity chef hosted the first Friday-morning seminar slot, "Summer Entertaining With Martha," followed by a book signing session of Martha Stewart's Grilling at the Grand Tasting tents.Photo: Galdones Photography/Food & WineASPEN, COLORADO—The 37th annual Food & Wine Classic in Aspen returned to its namesake mountain town June 13 through June 16, drawing 5,000 guests. The slate of more than 100 events hosted weekend passholders, single ticketholders, trade members, and industry tastemakers, including Martha Stewart, Ruth Reichl, Dwyane Wade, Geoffrey Zakarian, Andrew Zimmern, Ming Tsai, Jacques Pepin, Stephanie Izard, Marcus Samuelsson, Alex Guarnaschelli, and more.
In addition to the talent, the other vital component was new and returning brands, all eager to grab attention. Here's a look at how five sponsors activated at the Grand Tasting, off-site events, trade program, and more.
CBD: The New Kid on the Block at the Grand Tasting
With a family home in Aspen, Christine Smith had long dreamed of attending the classic. The C.E.O. and founder of Portland, Oregon-based Grön CBD not only attended this year, but made history as one of two inaugural cannabidiol, or CBD, vendors in the Grand Tasting tents. "When the [federal] Farm Bill passed in December, we felt that the timing was right to reach out to the Food & Wine team and see if we might have a chance to be part of the event," Smith said. "We thought our odds were slim, but it was worth a try."
Through all five Grand Tasting sessions, Grön provided samples of CBD-infused chocolates and CBD mocktails featuring the brand's own unflavored, water-soluble hemp extract elixir. Guests received samples of the elixir, as well as take-home CBD sweets, including chocolate-covered hazelnuts and espresso beans, along with dark chocolate squares, with doses ranging from 20 milligrams to 50 milligrams per serving. Smith's team embraced the demand of the crowd, which required calling for reinforcements and overnighting more supply before Saturday's second Grand Tasting was underway.
"We pride ourselves on the quality, taste, and experience of our confections, and the validation this audience provided through their enthusiasm was incredible," Smith said. "We believe that the time is right for CBD products to cross into the mainstream food and beverage industry, where they can compete at the same level of taste and quality as any other fine food or beverage."
Also at the Grand Tasting, Fleur d'Henri provided tastes of CBD-infused gummies, and showcased its line of non-THC, high-absorption products. Additionally, two Colorado companies promoted their products around town during the classic. Numb Nuts out of Boulder passed around bags of mixed, spiced nuts with 25 milligrams of CBD per unit, and Stillwater Brands hosted morning yoga classes to showcase its new release, a water-soluble CBD product called Caliper, as a hangover remedy and weekend energizer.
A Social Surprise
In a twist on the off-site events that take place during the festival, S.Pellegrino invited guests to an intimate food and wine experience using social media. By using hashtag #SPellXAspen as well as conducting a general search surrounding who was active on Instagram and tagging that they were at the festival, the brand hand-picked its dinner party invitees. Thirty guests received same-day evites to the Saturday-night dinner, which took place at T-Lazy-7 Ranch. Co-hosted by Outstanding in the Field and Top Chef winner Kelsey Barnard Clark, the al fresco private dinner overlooked the stunning Maroon Bells.
"We set out to enhance festival-goers' moments," said Kim Mills, brand activation manager.
Information was scarce—invitees were asked to arrive at a shuttle stop, with details remaining a secret until the bus doors opened. "Part of showing our guests something they had not experienced before was preserving the element of surprise leading into the event," Mills said. "Knowing that some guests would know each other, and others would be sharing a meal together for the first time, we knew that we wanted them to immediately feel a sense of community."
New Ideas from a Returning Sponsor
Returning sponsor Patrón curated a mix of new and familiar programming—all without single plastic cups, plastic straws, and small plastic swag items. "For the Food & Wine Classic in Aspen, we always take a look at current trends, and meticulously think about how we can create the perfect experience for guests," said Chenoa Johnson, Patrón's director of event marketing.
Instead of hosting a late-night party, the brand transitioned into a Sunday Bloody Maria Jazz Brunch, which took place in Aspen Square at the restaurant/nightclub 7908. "We felt that a brunch would be a nice change of pace, and give us an opportunity to showcase the versatility of Patrón Tequila for that occasion," said Johnson. "A brunch fits perfectly within the schedule for the weekend."
Patrón also reactivated its tiki theme this year, working with Martin & Venegas Agency. "Sometimes, it is not necessary to make significant changes, since we have had such positive feedback from attendees," she explains. "Some trends, like tiki, are still very much an active part of cocktail culture. We like to give returning guests a chance to revisit things they enjoyed, and new attendees a chance to enjoy them."
Getting on the Gram at the Grand Tasting
Adding bursts of color to the classic, Le Creuset debuted as the official cookware sponsor this year, and had a strong presence throughout the weekend. Inside of the Grand Tasting tents, the brand invited guests to pose at a cookware top-clad backdrop bordered with fresh, matching florals. The buildout, which was done in partnership with the Food & Wine production team, was both a popular photo booth and a giveaway pit stop.
"Our installation at the Grand Tasting was all about color," said Nate Collier, director of marketing communications. "Le Creuset is the first in colorful cookware, and everyone has a favorite. Our photo wall invited guests to see and interact with our colors, take a fun photo to commemorate, as well as have a chance to win some amazing cookware."
In addition to its in-tent attraction, Le Creuset supplied all of the cookware and tools for the festival's cooking demonstrations and was a presenting sponsor at the Farewell Feast.
Catering to Different Tastes at the Trade Program
The Tennessee luxury resort Blackberry Farm increased its programming this year. It partnered with Lexus to provide a rotating menu throughout the Grand Tasting sessions, with bites such as homemade cheeses and charcuterie plates, caviar and crème fraiche atop potato chips (a favorite from the farm's 2016 mountaintop dinner), ribs, fried chicken, and oatmeal cream pies. "Blackberry Farm has been a Lexus Hotel partner for more than 20 years, so this was a natural progression of the partnership," said Andy Chabot, director of food and beverage at Blackberry Farm and its sister resort, Blackberry Mountain.
Outside of the tents, Blackberry Mountain catered the 30th Anniversary American Express Restaurant Trade Program luncheon, which took place at Herron Park on the Roaring Fork River. The tented event showcased the resort's design, cuisine, and general spirit for the attendees, who consisted of chefs and culinary tastemakers. Local design agency Aspen Branch provided the florals and foliage, earthy table settings, furnishings, and other rentals.
The luncheon menu offered local, healthy ingredients fused with Southern flavors—and crafted to accommodate dietary restrictions, Chabot said. The core of the lunch included a "build-your-own-bowl" concept, which allowed guests to work with several grain or noodle bases, roasted vegetables, grilled chicken, rib eye, red Gulf shrimp, nuts, fruits, and various dressings. Wood-fired sweet potato pizza, tuna poke cups, and fresh-baked cookies and power bars rounded out the offerings.
"Serving guests at outdoor events and festivals has its challenges, but our team is incredibly nimble and accustomed to cooking outside of our kitchens," Chabot said. "Pop-up settings like the American Express Restaurant Trade Program lunch allow us to get super creative and resourceful."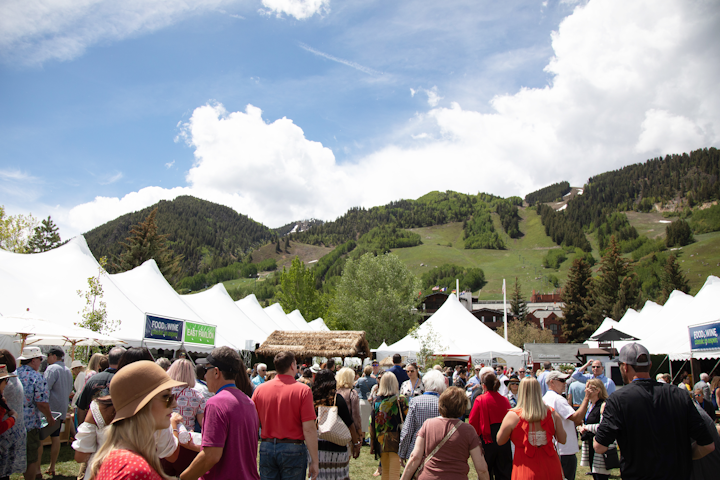 Photo: Galdones Photography/Food & Wine
Photo: Galdones Photography/Food & Wine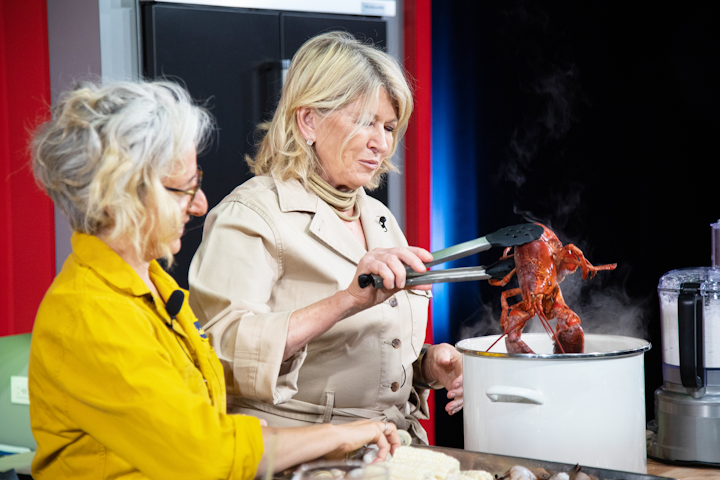 Photo: Galdones Photography/Food & Wine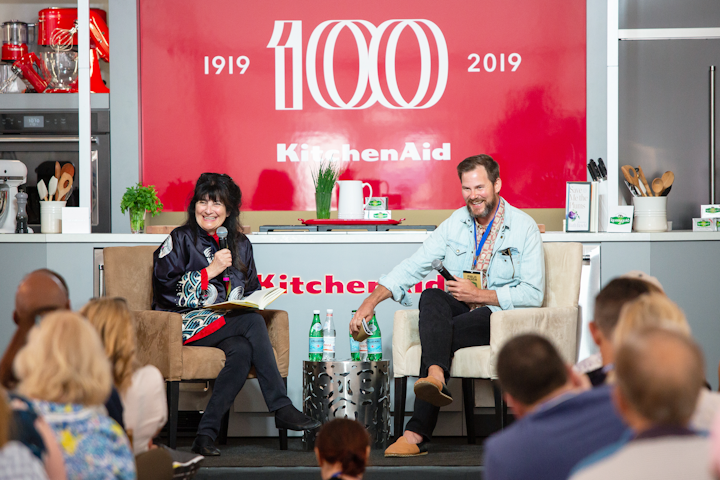 Photo: Galdones Photography/Food & Wine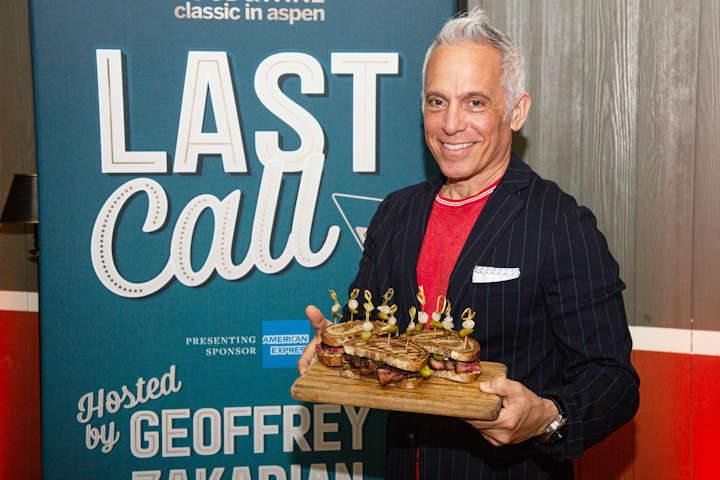 Photo: Galdones Photography/Food & Wine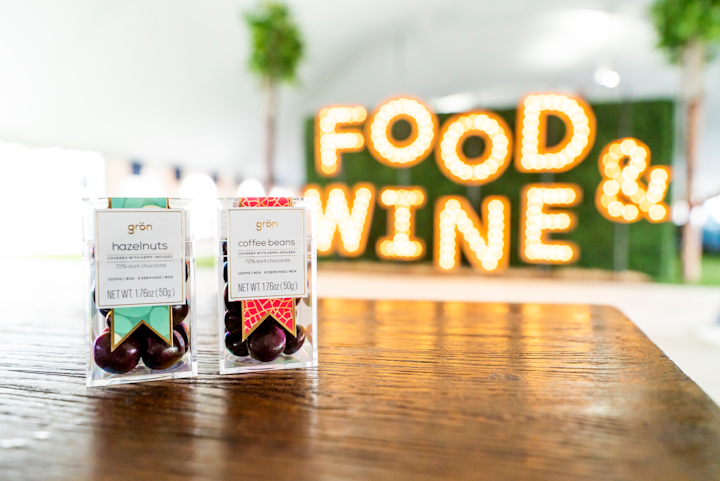 Photo: Nick Wichman
Photo: Courtesy of Le Creuset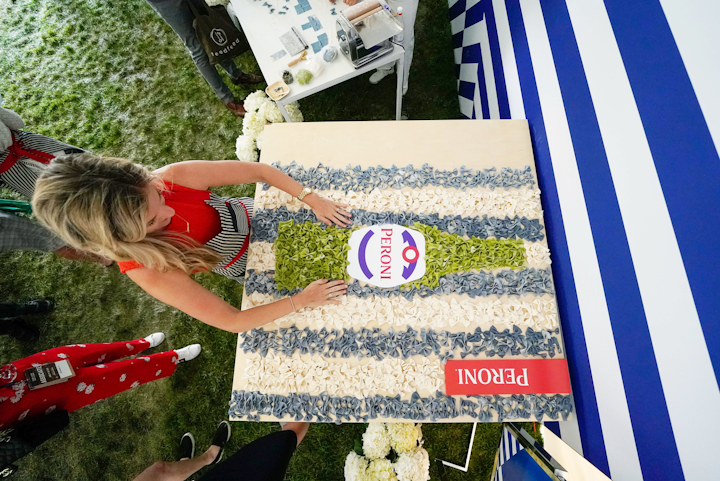 Photo: Jack Dempsey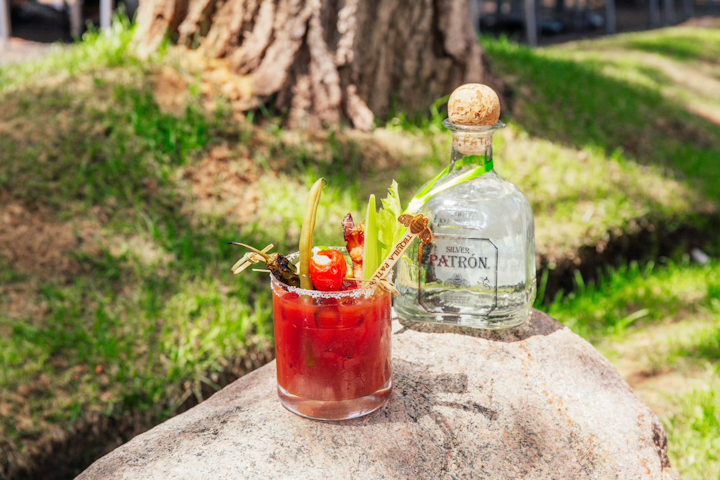 Photo: Courtesy of TJ Docena Patrón Tequila
Photo: Outstanding in the Field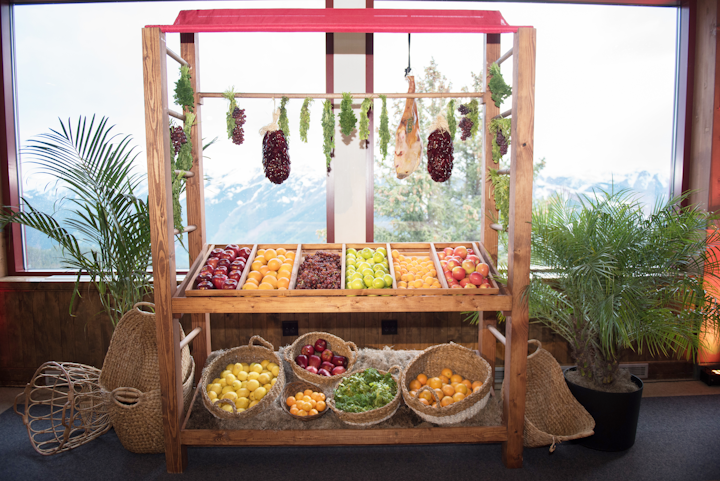 Photo: MarySue Bonetti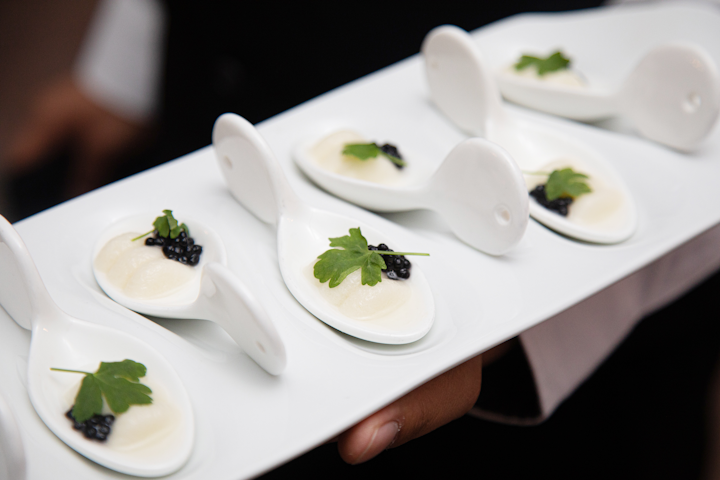 Photo: Galdones Photography/Food & Wine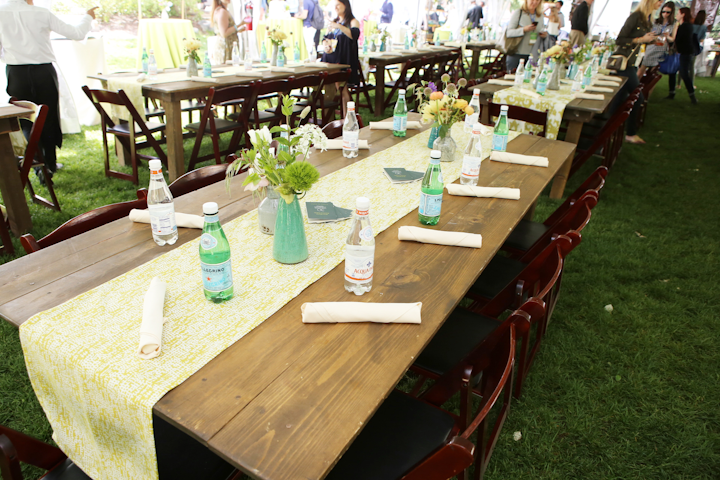 Photo: Jeremiah Hyde Stilson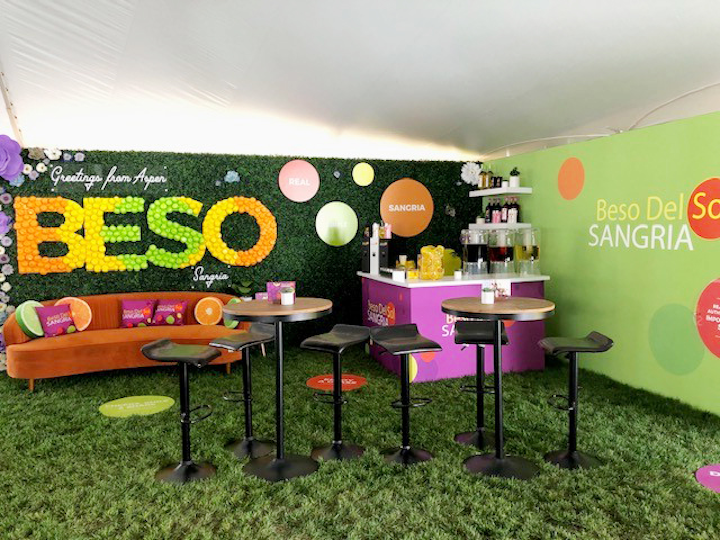 Photo: Courtesy of Beso del Sol Sangria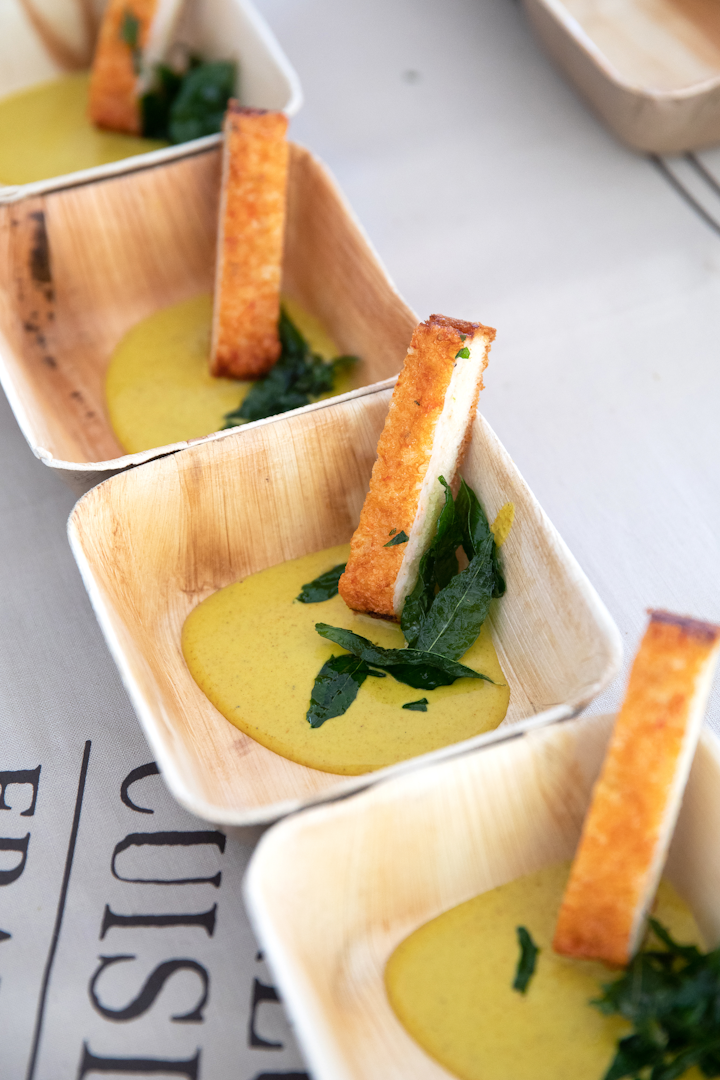 Photo: Galdones Photography/Food & Wine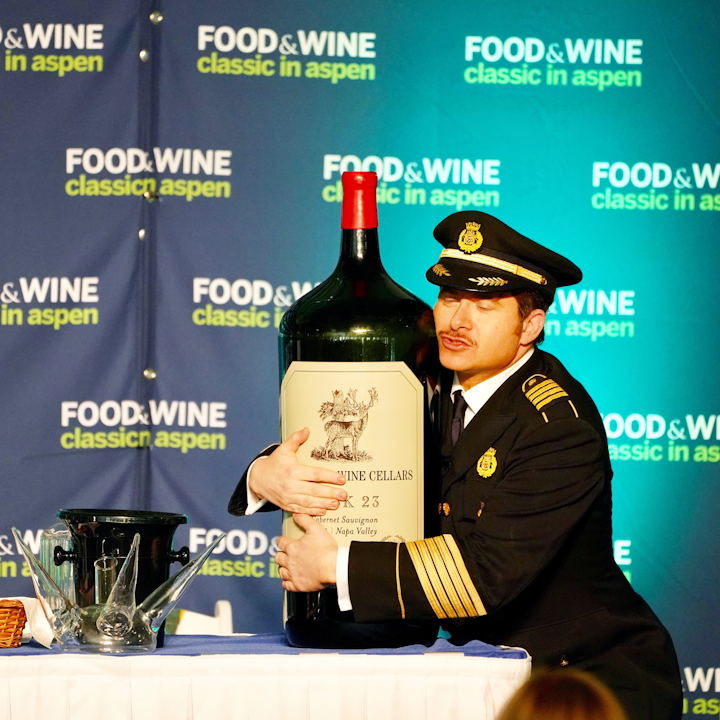 Photo: Courtesy of Mark Oldman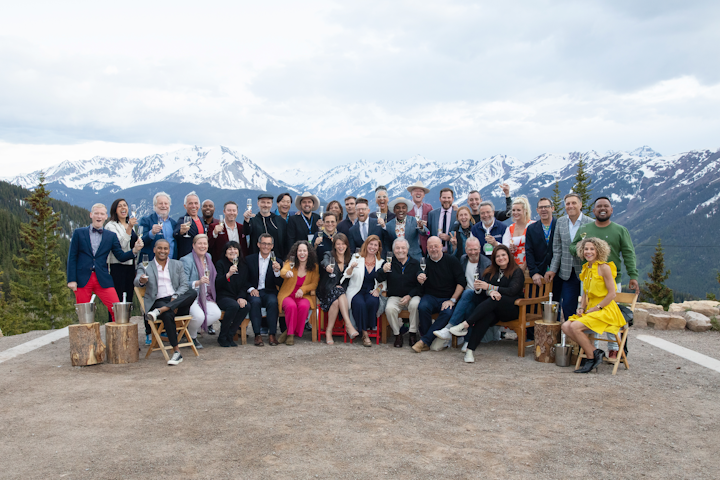 Photo: Galdones Photography/Food & Wine