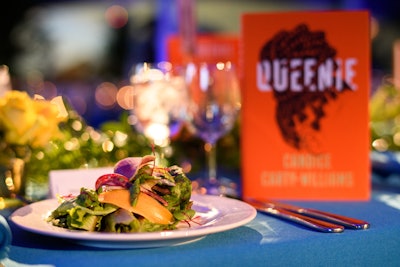 Photo: Sameer Khan
According to a report on 2023 nutrition trends from Nutrition Outlook, consumers will continue on their nutrition-savvy track this year. This includes being more proactive about healthcare by seeking health boosts through functional foods, a focus on more gut-friendly eats, and more growth in the plant-based space due to concerns surrounding food systems and the environment. Overall, there's an evident commitment to personalized nutritional approaches. Valued at $14 billion in 2021 and projected to climb to $37 billion by 2030, the global personalized nutrition market is especially attracting Gen Z.
These dietary trends are not only impacting grocery suppliers and restaurants; they're also influencing how event producers plan the menus to cater to attendees, who are sure to have a wider range of dietary restrictions these days. We spoke to three event professionals—with an already-full plate—to find out more about how to properly handle special dietary requests. Here's what they had to say...
Plan Far Ahead and Offer Options
Lee Doud is the vice president and head of events at JJLA, a Los Angeles-based event and digital production agency. Doud and his team specialize in large-scale award shows and galas ranging from 350-1,000 guests, like Equality California's Equality Awards and DAP Health's Chase Awards.
How long should it take to plan the menu for a large-scale event? Doud says, when done right, anywhere from six to nine months—or more. "This allows for enough time to curate a menu and have a tasting so you can really get a sense of what your options are and if you've selected enough of a variety for everyone," he offers.
Luckily, Doud and his team don't face too much negative pushback from chefs and caterers who would rather get creative and make alterations: "It can be a lot of fun, and you'll never know until you ask." Doud says he always encourages his clients to consider dietary restrictions and trends when discussing catering. "When we receive a menu from a catering vendor or from the venue, we always look at it creatively," he shares. "If there's room to make changes, we always look to do that."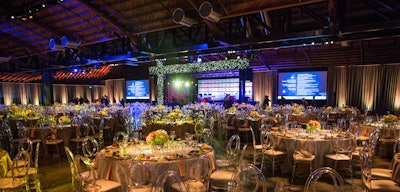 In Los Angeles, he says it's much easier to err on the side of caution and go with a completely gluten-free and dairy-free option while still including a protein, veggies, and a starch. "It's easy to add a side of bread and butter for those who want that," he explains. "Sometimes, offering a duo, like a meat and fish combo, will cover the bases, give some variety, and won't require a meal selection process when collecting RSVPs." As for meat-free options, he says to default to going fully vegan so it covers both vegetarian and vegan guests.
For those RSVP-specific events that may carry special requests, Doud says to set early deadlines. "This will allow for a more accurate count of folks who need an alternative meal," he says. "In many cases, people won't—or don't—communicate ahead of time, so we always try and buffer in some extra alternative meals. It's always wise to notate on your menus what is gluten-free, dairy-free, and vegan."
When choosing options for combined tray-passed and buffet-style events, Doud says to welcome a variety of foods. For tray-passed that goes heavy on chicken, for instance, opt for more fish and red meat in the buffet. For every pasta option, include a rice or grain as a healthier and gluten-free alternative. Doud also says it's important to keep proteins separate from the other items on the buffet so eaters with personal preferences can choose for themselves.
Finally, Doud advises to never to forget to call out nuts and shellfish on menu cards to take care of those with more common food allergies.
Communication is Key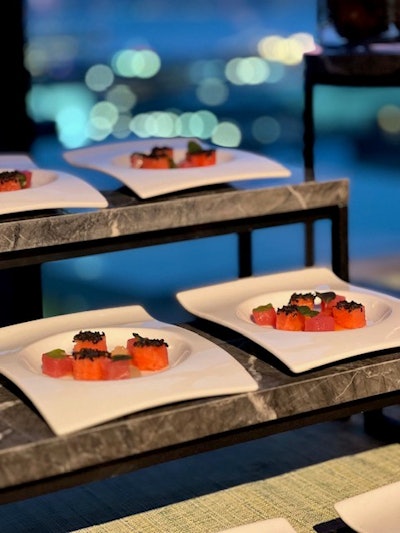 From the 500-guest National Institute of Reproductive Health's Champions of Choice Luncheon to the 1,100-seat First Peoples Fund 25th Anniversary at the Kennedy Center, founder and CEO of Black-owned-and-operated Glow Global Events Cheryl Gentry's process begins with addressing dietary restriction questions when registering online.
"We typically use a drop-down list so when we communicate to the caterer everything is consistent," she explains. "We've learned from previous events if left as an open question, we'd get all sorts of responses like some people don't eat pineapple because of allergies." Once the restrictions are recorded, Gentry's team then shares the table and seating arrangement of those with certain restrictions with the event's waitstaff.
Gentry also recommends ensuring there are open channels for communication throughout the reception that allow guests to raise any unusual concerns or requests as they arise. "A well-informed waitstaff is key to the success of your event," she says. "It will take flexibility combined with good planning on your part to successfully navigate all these issues and make sure every guest leaves happy and well-fed."
From Gentry's experience, planning the right menu all comes down to guest satisfaction. "Being able to provide multiple dietary options does more than just accommodate everyone," Gentry explains, "it also adds a unique element of satisfaction of being able to offer alternatives for dietary differences that can often be left out at seated affairs." That is why she encourages her clients to explore dietary trends when planning the menus for their events, which allows everyone to be included and experience the meal.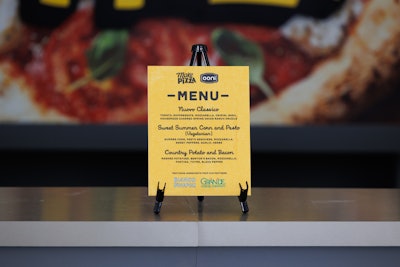 "As the event-planning industry increasingly adopts dietary trends like vegan, dairy-free, and gluten-free options into production plans, we encourage all clients producing a seated affair to make dietary considerations when crafting its menu," she says.
Ultimately, Gentry says the goal is to create an environment where everyone has access to safe and nutritious food choices regardless of dietary restrictions. But what happens if things go south? She says always remain equipped with an emergency contact sheet that lists protocols and local hospitals.
An Inclusive Mindset for All
The dietary restriction game gets tricky when it comes to food festivals, but FOOD & WINE executive director of event marketing Diella Allen heavily strategizes when producing one of the most prestigious events in the space. June 16-18, 2023 marks the 40th anniversary of the famed FOOD & WINE Classic in Aspen, Colo., where Allen's team puts plenty of time and thought year-round into addressing dietary inclusivity for its 4,000 annual attendees.
"Everything cannot be geared toward one diet," Allen explains. "When we are adding vegan, gluten-free, or other moments, we want to be sure we are doing it at a top level. If we put a vegan recipe on a menu, it's going to be delicious and appeal to everyone." Allen explains the goal is an all-inclusive wow factor, and that every choice is made with the full scope of attendees in mind—not just for those seeking specific options.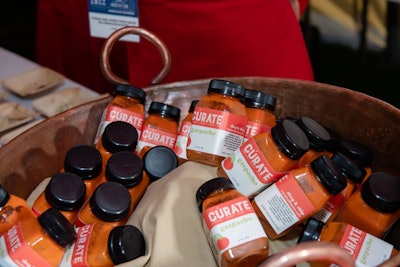 When it comes to approaching what is served inside the Grand Tasting tents, Allen says the process is very much driven by the vendors but that offerings have been broadening in recent years with more plant-based and gluten-free options on-trend. And while it is the responsibility of the attendee to communicate with the vendor prior to consumption, more and more vendors are opting to include dietary information in their menu signage. At private events within the festival, Allen's team fully controls the menu and ensures a wide range of options that cater to all.
Additionally, this inclusive mindset has extended into beverage planning. Allen says her team is also committed to accommodating those seeking non-alcoholic options at the festival. "Creating safe spaces, having plenty of options, and making sure it's not just an afterthought has been a huge priority for us."