Natural History Museum's Big New Hall Opens With Dino-Hunt Theme Ball
July 19, 2011
Residents of Los Angeles, a city with an erroneous reputation for a dearth of culture, can take pride in a significant new cultural site: the Natural History Museum of Los Angeles County's 14,000-square-foot Dinosaur Hall, which showcases more than 300 fossils, 20 dinosaur skeletons, and multimedia interactive exhibits. Celebrities, paleontologists, museum and civic leaders, and other guests came out to celebrate the opening of the hall at the museum's Dinosaur Ball benefit on July 9. Director of special events and filming Mariana Carlito oversaw the event, which had production, design, and catering by Along Came Mary. The ball raised nearly $1.5 million to benefit the museum and its education and public programs.
The entire evening was meant to simulate a hard-earned meal and party for guests after a day of dino-bone hunting, and also drew inspiration from Montana, the excavation location for Thomas the T-Rex, shown in the new exhibit.
Guests arrived for cocktails and a silent auction administered by mobile silent-auction software company HandBid in the museum's grand foyer, plus a sneak peek inside the new Dinosaur Hall before it opened to the public on July 16. Tabletop decor at the cocktail hour included organic twirl linens from Wildflower, and centerpieces from Empty Vase with orchids, succulents, and other natural elements to mimic the look of dino eggs, with layers of earth (gravel, crystals, and sand) underneath. Alternating bamboo and amber chargers, and bamboo chairs from Classic contributed to the organic look and feel.

As guests walked the bridge from the museum to the car park, they saw a tent vignette with excavation-style actors on a fake dig, with a fire pit and tools that set the scene for the evening. Dining tables were arranged in an unusual arrangement, a radial pattern that simulated the experience of dining at one big communal dinner around the center point of the stage and dance floor. The night-sky-style backdrop for the stage bore the image of the moon and mountains, and the museum's six redwoods coming up from the parking median gave the look depth. Along Came Mary decked out the stage with excavation props, and stringer lights overhead provided a warm glow and feeling of intimacy under the open sky. Along Came Mary's food was rustic, hearty, and Americana-themed. The team—waitstaff dressed casually in white button-down shirts with rolled-up sleeves and khaki pants—served 600 guests in 17 minutes.

For entertainment, excavation guides walked guests through the entire expedition, a dinosaur puppet on the dance floor gave the crowd a giggle, the Devil's Box bluegrass band performed at dinner, and a stomp troupe kept the energy high. A DJ provided classic oldies and Motown tunes for dancing.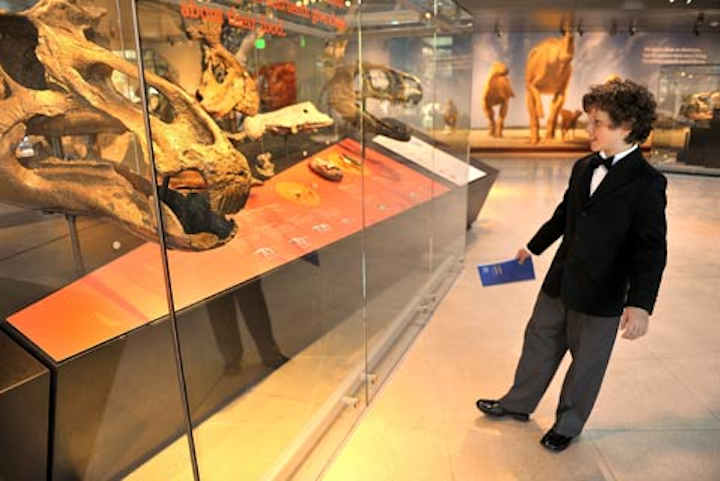 Photo: Ryan Miller/Capture Imaging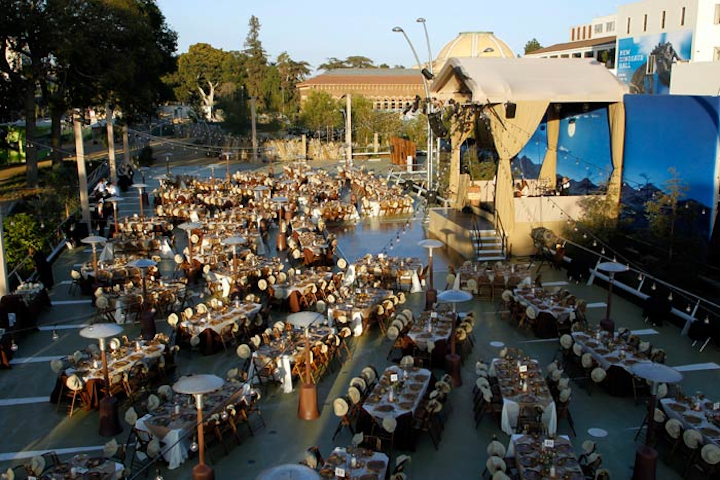 Photo: Danny Moloshok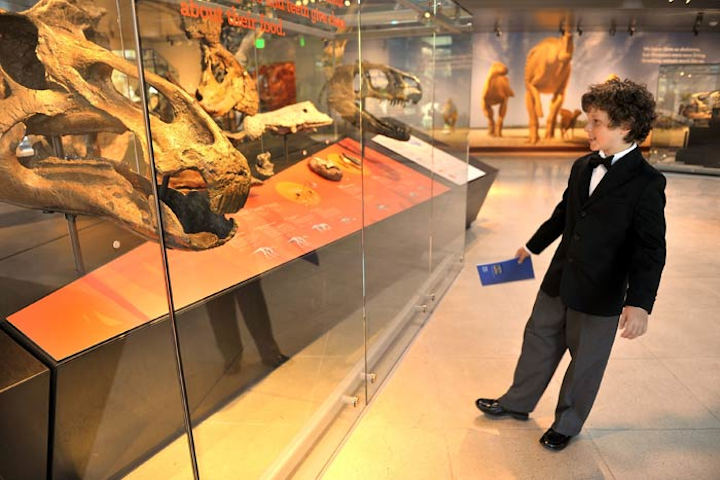 Photo: Ryan Miller/Capture Imaging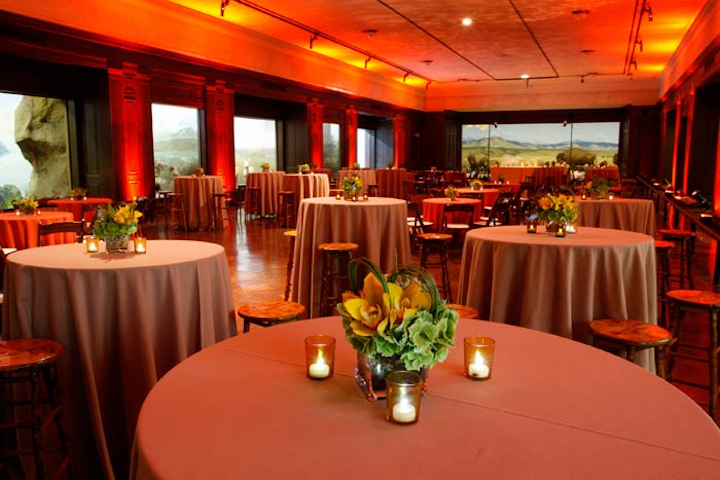 Photo: Danny Moloshok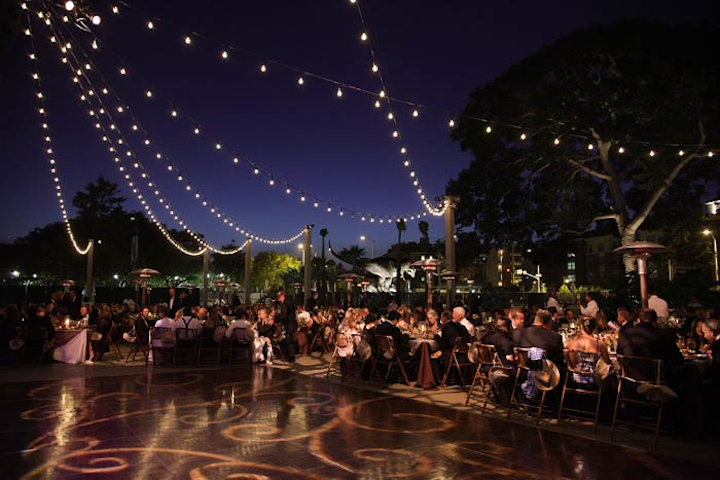 Photo: Ryan Miller/Capture Imaging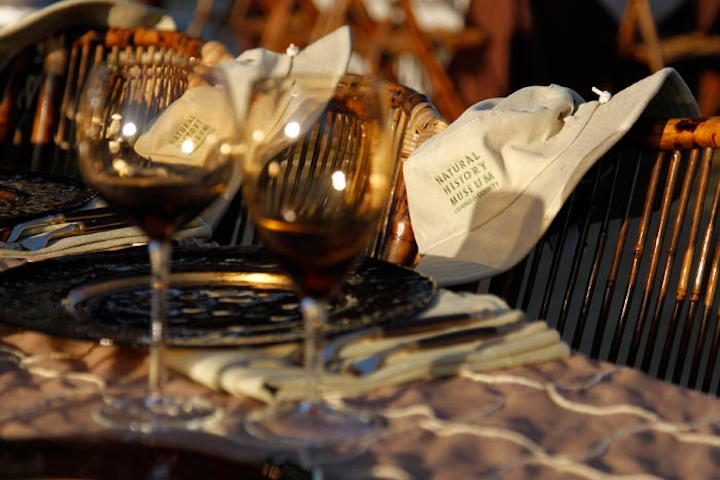 Photo: Danny Moloshok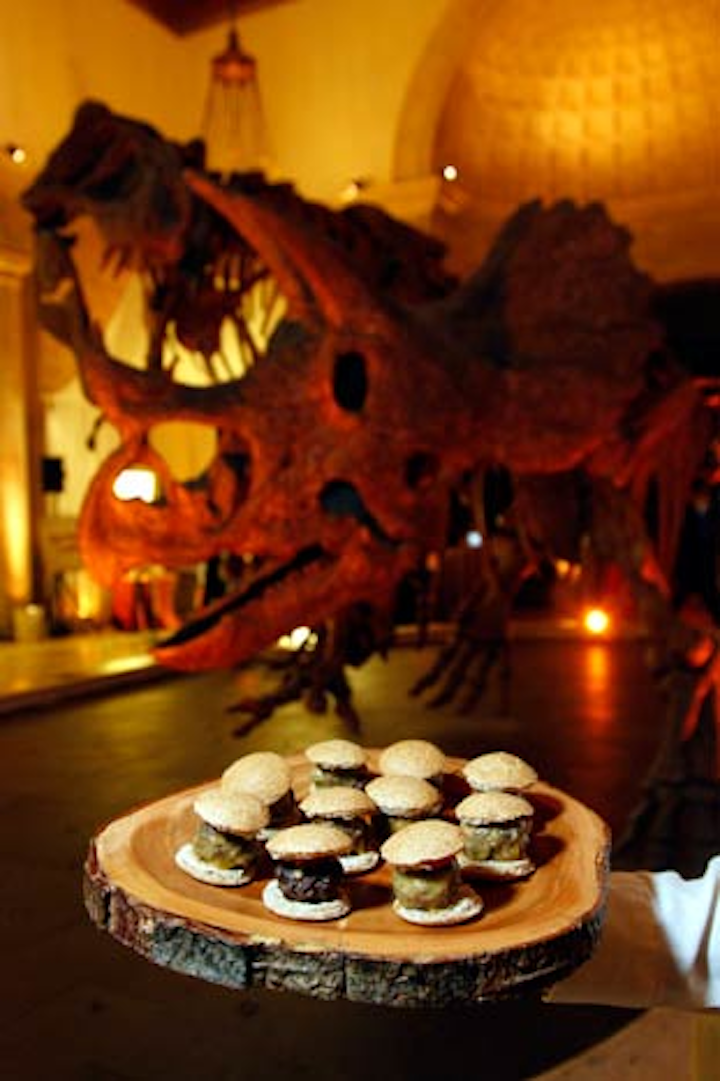 Photo: Danny Moloshok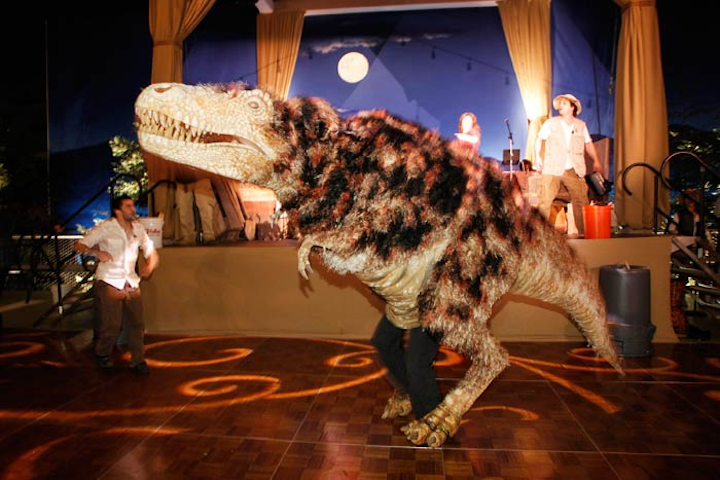 Photo: Danny Moloshok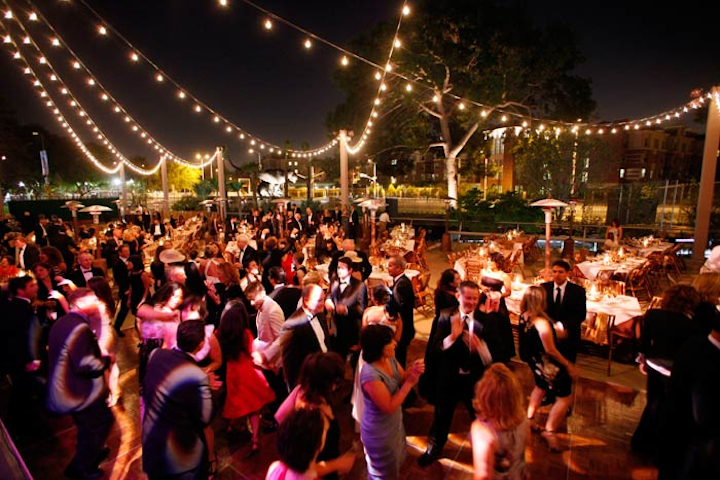 Photo: Danny Moloshok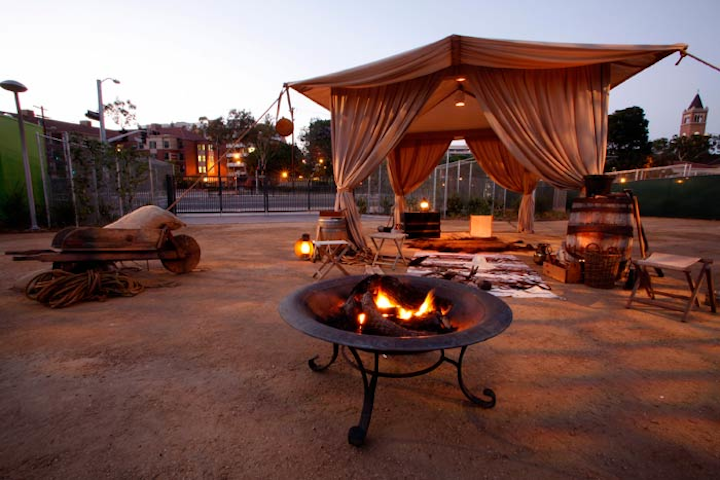 Photo: Danny Moloshok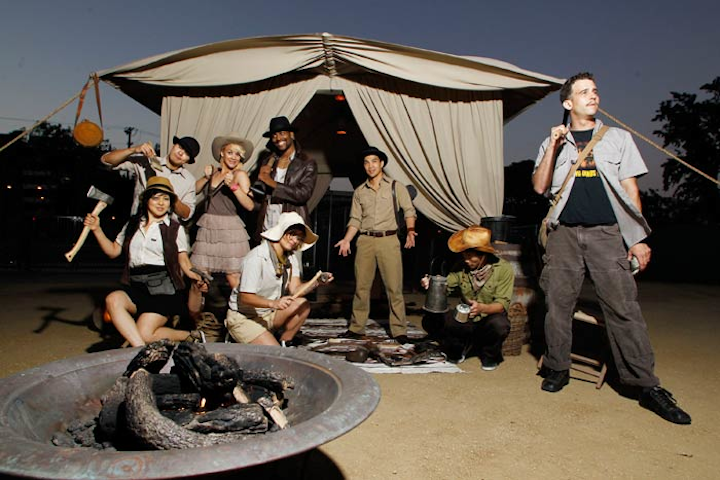 Photo: Danny Moloshok
Featured Venues/Suppliers: