See How This Hamptons Benefit Responded to Donald Trump
Politically charged art installations were the centerpiece of the Watermill Center's annual benefit.
August 7, 2017
"We built a wall before Donald Trump," joked a half-serious Robert Wilson, founder and artistic director of the Watermill Center.
Standing in front of the "Untitled" 90- by 20-foot black-and-white work at the center's 24th annual benefit, it was an inevitable reaction to the current political climate—one that served as a catalyst to help raise more than $2 million at the July 29 soiree.

The wall, which read "She Outwits Him; She Outlives Him," was blank on the opposite side, and guests could spray paint their own colorful messages of political resistance (many of which were too cheeky to repeat).
Some 1,200 guests braved the unseasonably chilly weather—ironic given the event's "Fly Into the Sun" theme—to attend the evening's cocktails portion. The benefit's honorees included Laurie Anderson, who performed after dinner, as well as her late husband Lou Reed, and the French actress Isabelle Huppert.
Soaking in the myriad of eccentric fashions (this year's dress code read "Dark Shiny Matter") and the 24 otherworldly installations—put in place in just under one week's time—is always one of the event's most appealing and engaging aspects.
While typically a well-run machine, the night did start off with a rather significant hiccup: Hundreds of guests were forced to wait more than 40 minutes on the side of Water Mill Towd Road in a single line as, inside, artists scrambled to finish their installations and the fire marshal wrapped up a site inspection. 
"The night's biggest challenge was timing," said event director Elise Herget. "It was definitely a race against the clock."
In addition to the wall, other site-specific performance installations included: guests walking under a black centaur suspended from chains overhead to reach dinner; a man standing half-buried under a pile of bananas, which some guests grabbed for a snack; another artist sitting completely covered in pink cotton candy as a hurricane-speed fan blew into the wind; and two dancers on a stage continuously pushing each other out of a spotlight.
Thanks to a different layout of installations—with a single-file formal entrance creating a very slow arrivals—the slower flow through the woods, not to mention a well-positioned bar, allowed guests to take in the installations and the atmosphere. "We definitely created a more settled and slower movement this year," said Herget.
The center's main Knee building facade remained completely untouched this year, something many guests took note of. "Because we've used the facade for so many years, we wanted the wall and the text on the wall to create a greater impact and for nothing to distract it," Herget said. "People also just assume we're always going to do something with the building."
Following cocktails—where many sipped the evening's signature cocktail, the "After Hours" made with Tequila Don Julio—600 guests stayed for a family-style dinner. While the size of the dinner tent remained the same as in years past, the center decided to pare down the seats from 685 to 600 and raise ticket prices slightly to offset the smaller number of guests.
The program featured a lively auction called by Simon de Pury, with Robert Wilson's video portrait of Isabelle Huppert, two felt banners by Jenny Holzer created specifically for the Watermill Center's benefit auction, and Carrie Mae Weems "Color Real and Imagined" 2014 among the most coveted items. At one point, the actor Robert Downey Jr. grabbed the mic and offered to take a selfie for $5,000.
While Van Cleef & Arpels was the night's main sponsor (Karma Automotive also contributed to the evening), not one iota of branding was visible. Instead, a special limited edition art print by Wilson was given to each dinner guest in honor of an opening in November designed by Wilson in which the jeweler will showcase its new L'Arche de Noé collection. "This activation was about the art as opposed to showing their brand," Herget said. "Besides, showing jewelry at an event this large presented a security issue and wouldn't have been effective."

Helping to oversee production and execution of the concept and design set forth by Wilson were Herget, event manager Erin Wainwright, installation curator Noah Khoshbin with assistant installation curator Ivan Cheng, production supervisors Lea Connert and Irina Duskova, assistant installation producer Katherine Wilkinson, technical director Daniel Von Behr, and auction director Daneyal Mahmood.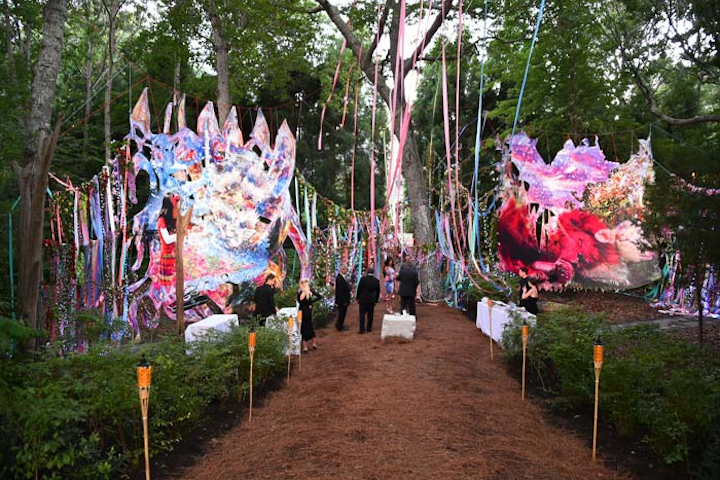 Photo: Sunny Norton for BizBash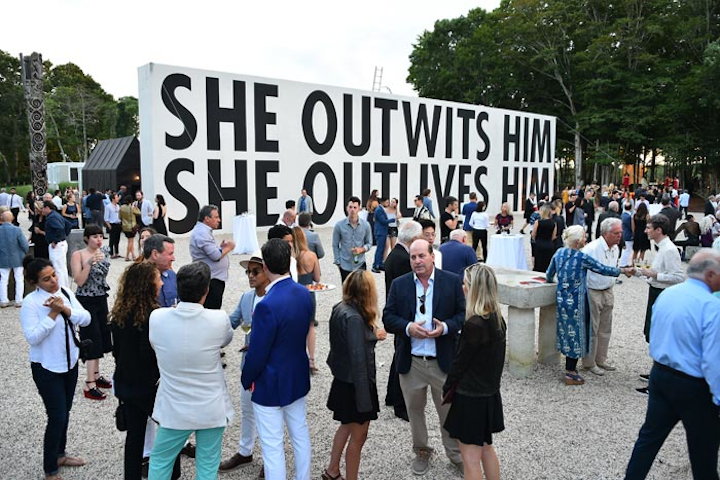 Photo: Sunny Norton for BizBash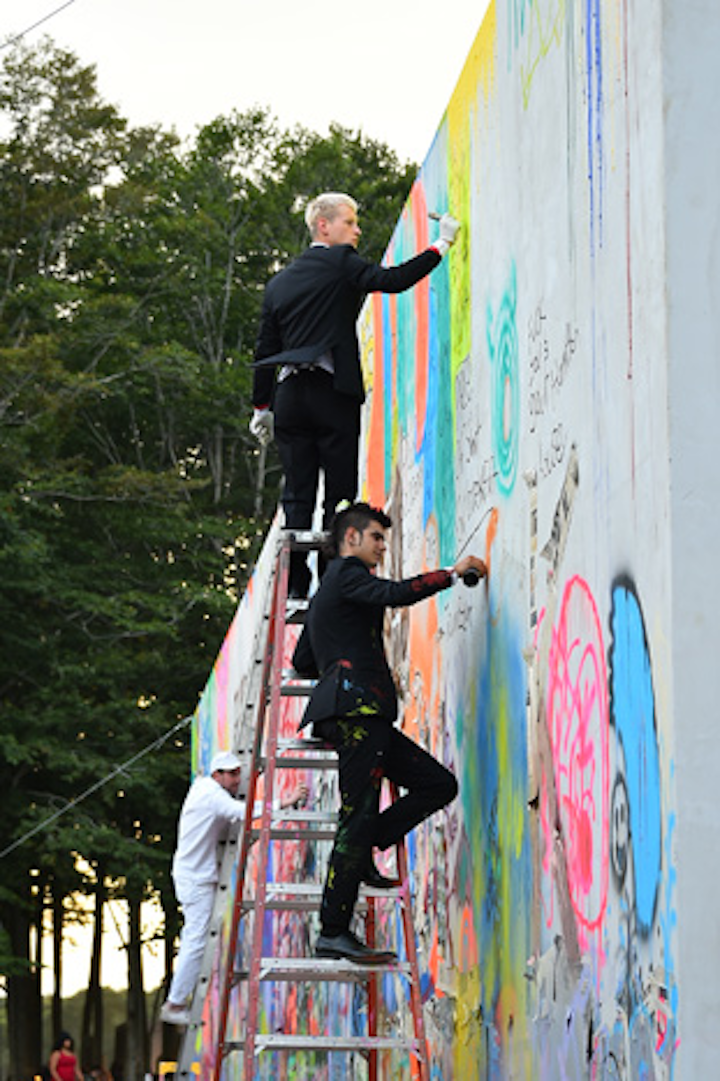 Photo: Sunny Norton for BizBash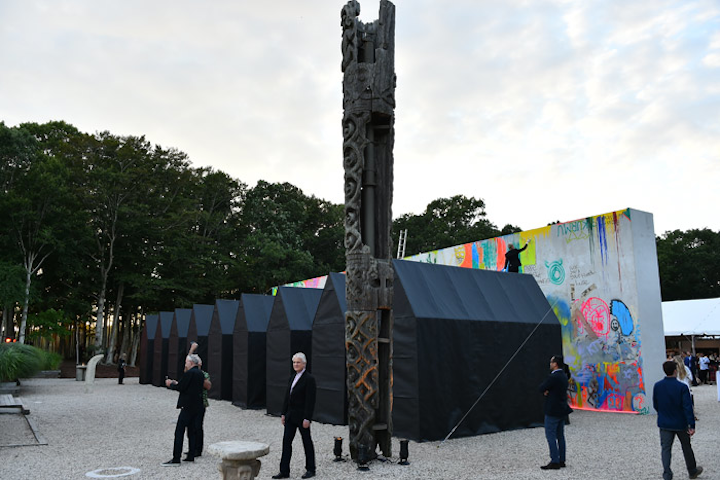 Photo: Sunny Norton for BizBash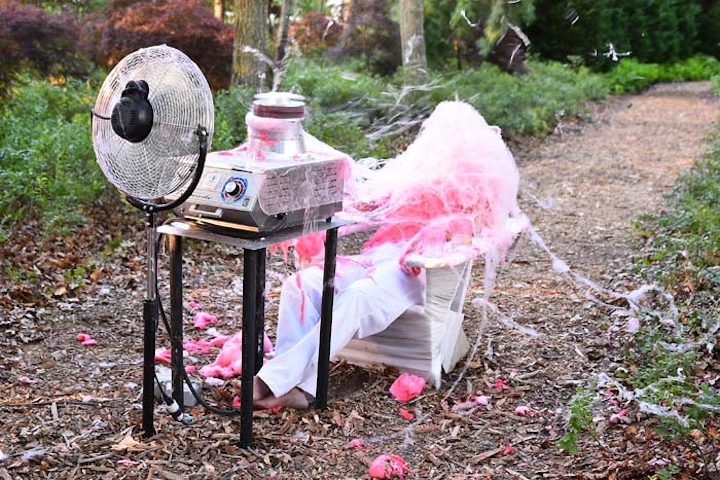 Photo: Sunny Norton for BizBash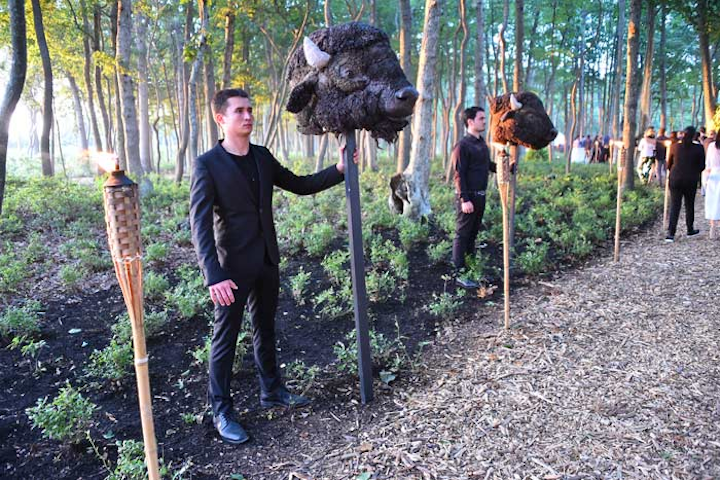 Photo: Sunny Norton for BizBash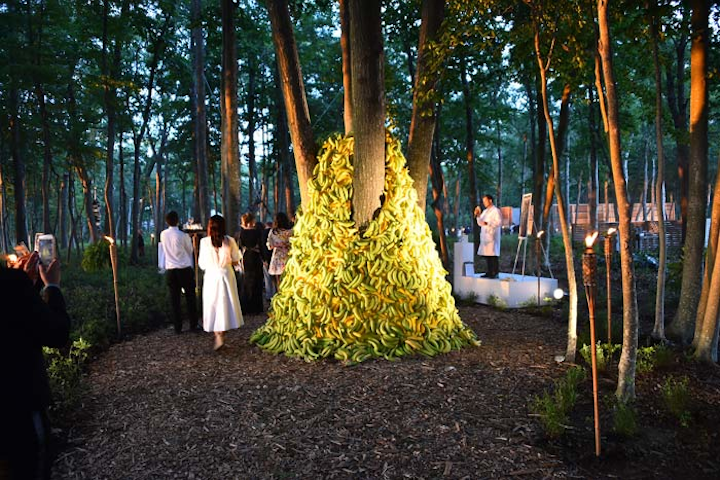 Photo: Sunny Norton for BizBash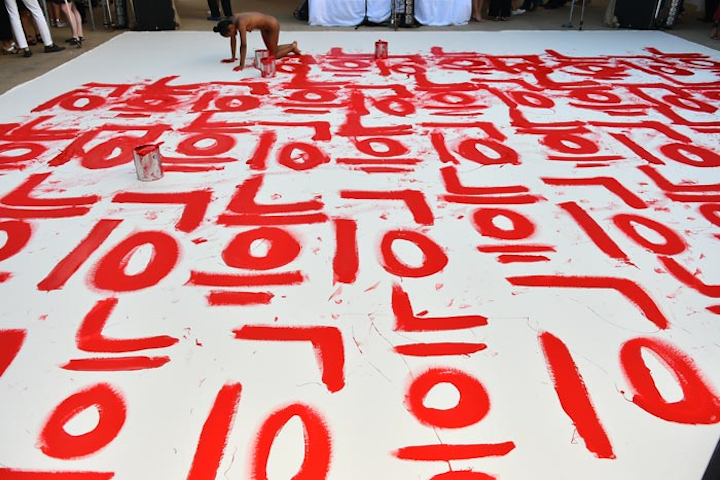 Photo: Sunny Norton for BizBash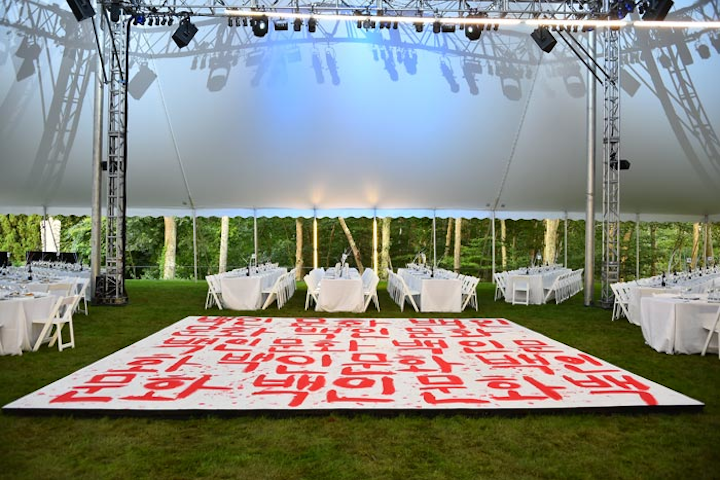 Photo: Sunny Norton for BizBash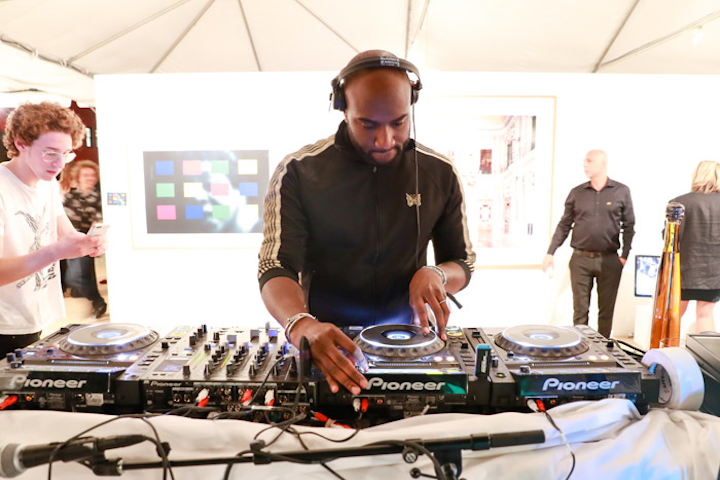 Photo: Neil Rasmus/BFA.com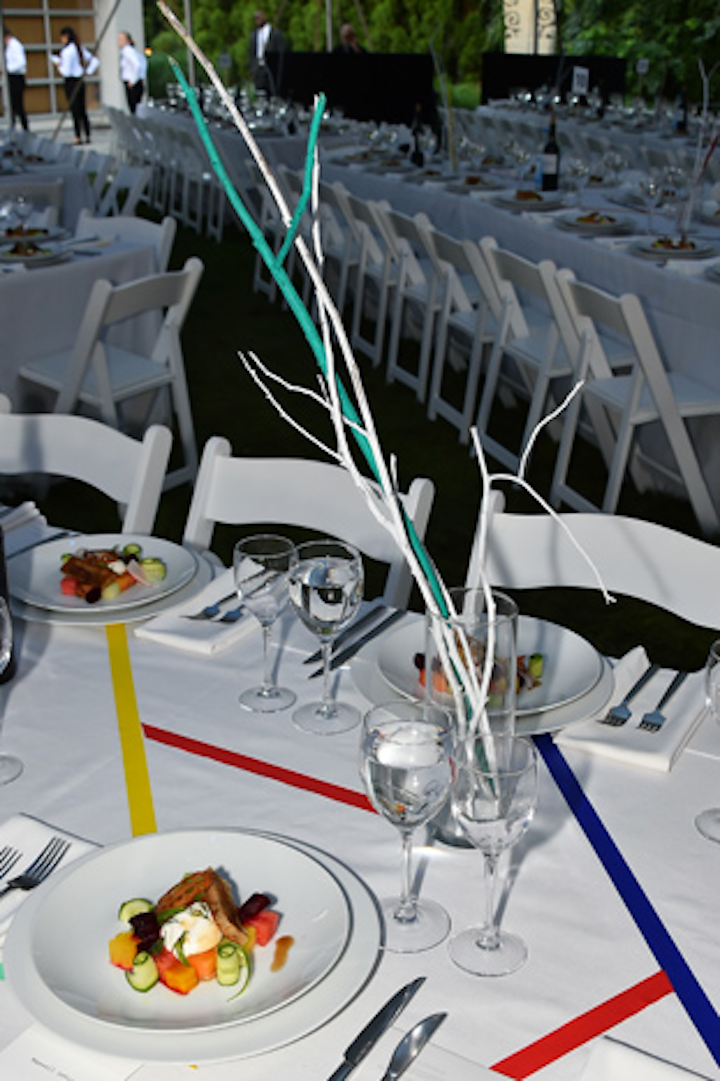 Photo: Sunny Norton for BizBash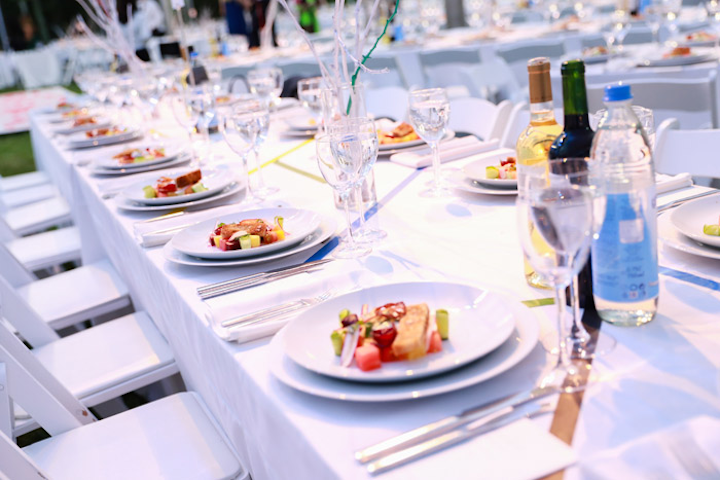 Photo: Neil Rasmus/BFA.com
Featured Venues/Suppliers: