GatherGeeks Special Edition: Walk the Floor of BizBash Live: Florida
Follow along as BizBash chairman and founder David Adler explores the show floor at BizBash Live: Florida.
March 2, 2020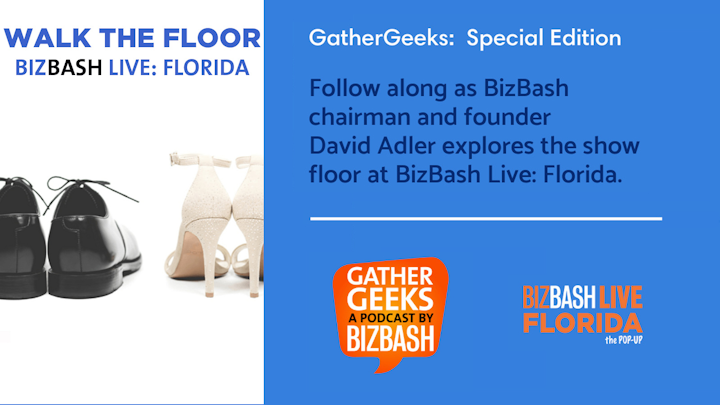 Host: David Adler, chairman and founder, BizBash
Welcome to this special edition of GatherGeeks: Walk the Floor—the podcast version of attending the premier trade show for event pros. Find out what's new, what's cool, and what you are missing from the comfort of your car or while you are pumping iron at the gym. Take the journey with David Adler, chairman and founder of BizBash, the community of more than 200,000 event pros looking for ideas to make their next event even more compelling than the last. Get inspired, and bank these great ideas in your brain for when you might need them. 
Below is a complete list of the exhibitors interviewed. Let's start walking.
Champagne Experiential Studios
Interactive Entertainment Group
Further Reading: 6 Steal-Worthy Ideas From BizBash Live: Florida https://bit.ly/2I6KIWB