Leo Burnett Celebrates Holidays With Nightclub Party at Noon
December 20, 2010
On December 11, 1,000 Leo Burnett employees took an afternoon to dance, take shots at an ice bar, and wave glow sticks in time to a live rendition of Far East Movement's hit song "Like a G6."
Juan Woodbury, a senior TV producer at the Chicago-based ad agency, tapped Arona Martin of D3 Events to produce the company holiday party at Kingsbury Hall/The Vibe. "The vision was a full-on nightclub vibe during the day," said Martin.
At noon, the venue hosted a V.I.P. luncheon for 200 high-level executives, some of whom came from Japan. At 2 p.m., some 800 other guests—all local Leo Burnett employees—filtered in. "They had the day off work, and everyone came ready to have the best time," said Martin. "There was no need for a warm-up cocktail. We had seven coat checkers ready, to make sure that everyone got in with a minimal wait."
Along with handling 1,000 coats, Martin said the biggest logistical challenge was keeping the Far East Movement performance under wraps. "It was meant to be a surprise," she said. "Apart from us, the only people that knew about it were a few of our contacts at Leo Burnett. Before the event, we were inundated with calls from people asking about the surprise performance. It was hysterical." 
The event was initially scheduled to end at 7 p.m., but company reps decided to extend it a few hours later. "At one point, we got a delivery of about 500 pizzas, kind of like a late-night snack," said Martin. "The vibe was so upbeat the whole time. We had a million light-up things, go-go dancers, and it was just what they wanted—something really fun and kitschy." 
Photo: James Harris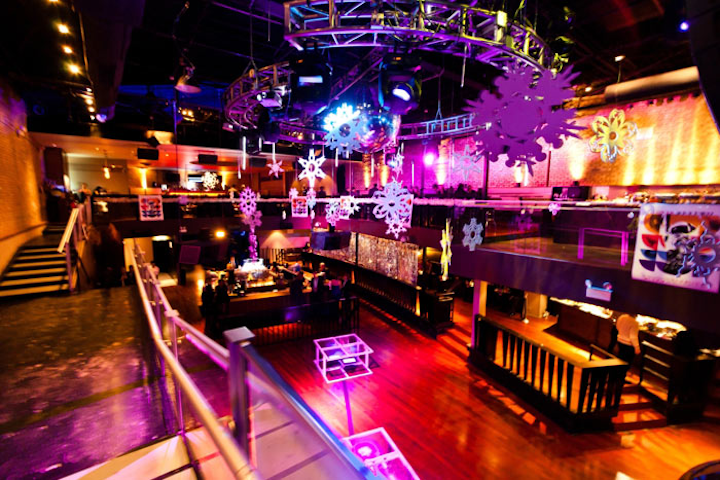 Photo: James Harris
Photo: James Harris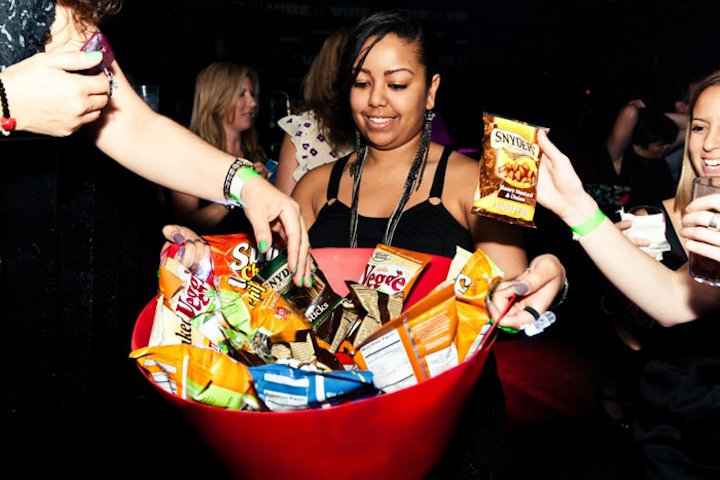 Photo: James Harris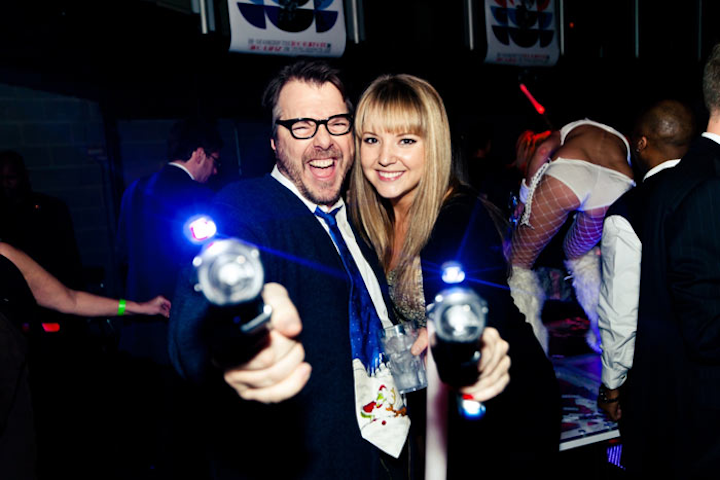 Photo: James Harris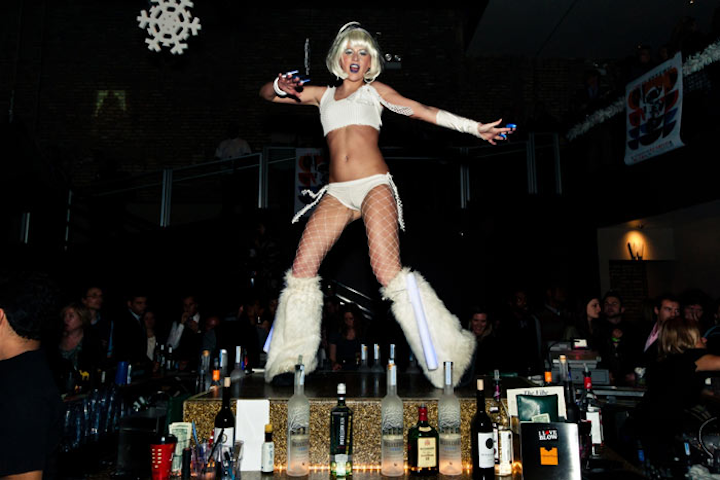 Photo: James Harris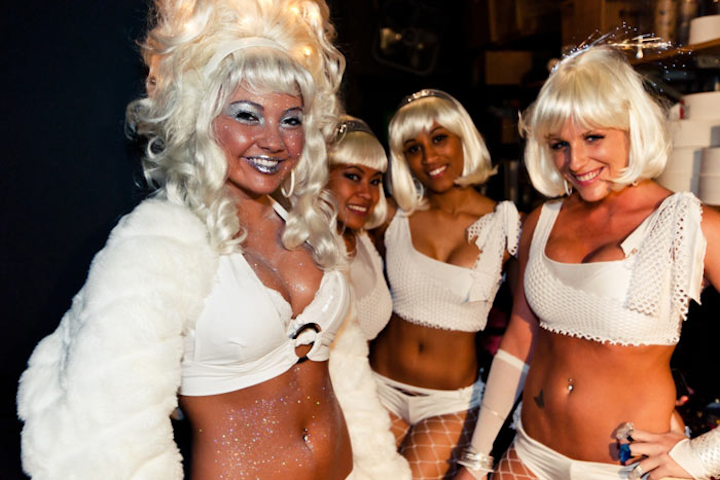 Photo: James Harris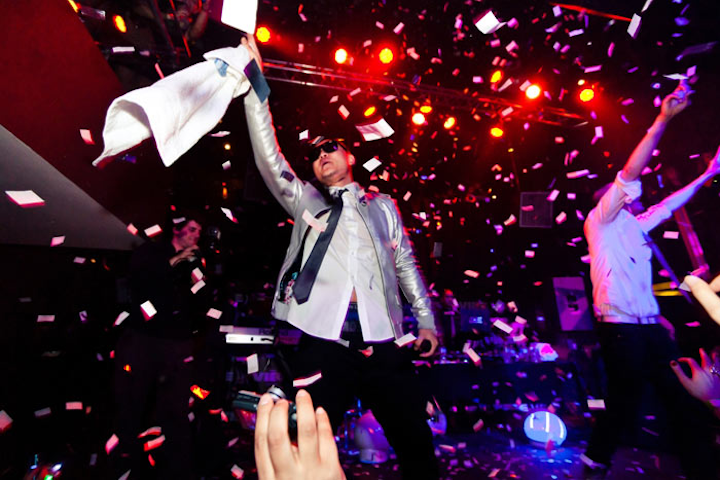 Photo: James Harris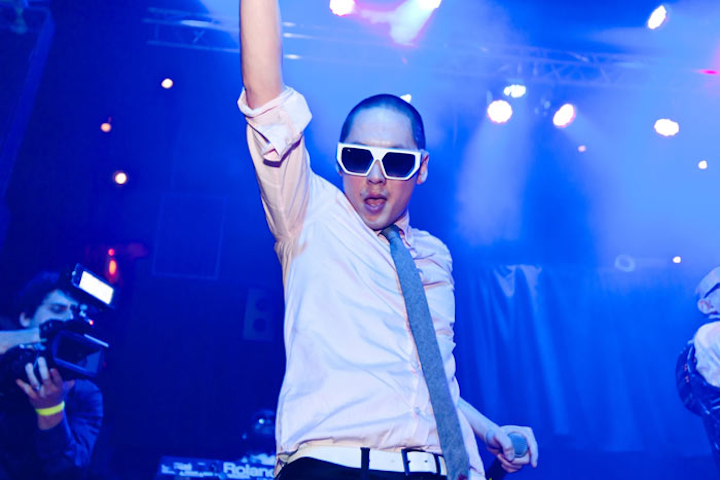 Photo: James Harris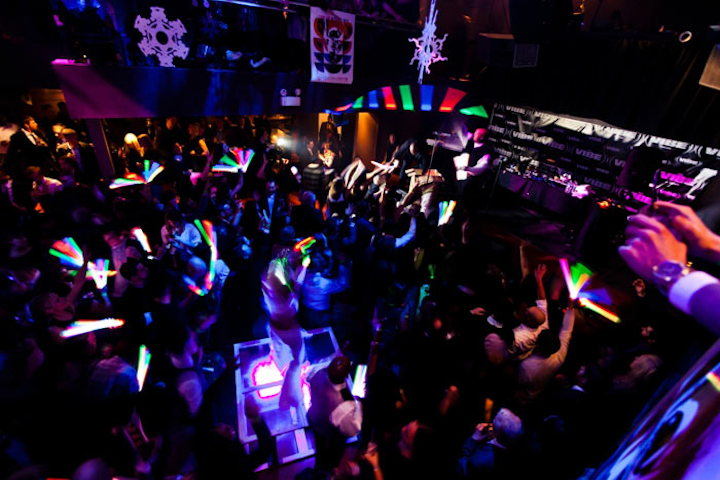 Photo: James Harris
Featured Venues/Suppliers: