2006 FunShops Debut With an Event to Die For
The 2006 BiZBashFla FunShop season kicked off at Revolution in Fort Lauderdale with a dual-themed event full of detailed design, creative cuisine, and electrifying entertainment.
December 21, 2006
Tombstones. Dead roses. Coffins. It wasn't a remake of
Thriller
—it was the first
BiZBashFla
FunShop of 2006 held at
Revolution
. The macabre masterminds?
Aviva Samuels
,
Rebecca Kravets
, and
Jac Guthrie
from
Outside the Lines Productions
, who transformed the expansive bilevel nightclub with a heaven-and-hell theme. "Rebecca came up with the theme because it worked perfectly with the club's upstairs and downstairs areas. We then enhanced the environment with detailed decor pieces," Samuels said. "To finalize the look, we used lighting to simulate flames and rolling clouds in the respective areas."After spending the day networking and at seminars, more than 160 attendees walked into an event style reception to die for. Outside the Lines' red carpeted and draped entrance led guests onto the main floor of the club, decked out with a black and red color scheme. Faux flames erupted along the bar, where bartenders wearing devil horns poured libations into beautiful merlot-colored glassware from
Panache: An Event Rental Company
. Devilish details were
everywhere
. Stairs leading down to a pit-like area were framed with faux barbed wire and red pitchforks.
Room Service
created plenty of seating arrangements with velour sofas and chairs, ottomans, cocktail tables, custom pillows, and more—all in red, of course. A separate elevated area had
PrimeTime Amusements
' pool table and video game stations. In another corner of the pit, made to look like Satan's dining room, sinister place settings of black plates, bats, skulls, red linens, and a wrought-iron chandelier centerpiece with red roses sat atop a buffet table.
On either side of the buffet,
The Chef's Table
had platters offering black squid fettuccini with chicken, spinach, pine nuts, tomatoes, and garlic; mixed green salad with strawberries, walnuts, and feta cheese with balsamic vinaigrette; and penne with spicy red tomato sauce and peppers. On the other end of the space, a station featured savory beef and chicken skewers served with flaming bourbon sauce. Guests also nibbled on passed hors d'oeuvres such as sesame-crusted tuna stacked on seaweed slaw with wasabi aioli drizzle on crispy black tortilla chips; jalapeno-crusted pork tenderloin with white bean puree and apple salsa; and Maryland crab cakes served on a mini pitch fork with papaya mustard drizzle and red pepper confetti.
Those with a sweet tooth indulged in ice cream from
Cold Stone Creamery
; decadent treats from
Really Good Cookies
; chocolate truffles with jalapeno spice plus chocolate skulls, crossbones, and spiders from
Le Chocolatier of Florida
; and coffee and cappuccino from
Café Ala Carte
to wash it all down.
Chocolate Fountains of South Florida
provided a white chocolate fountain made to look like blood (thanks to red food coloring) in which guests dipped everything from strawberries and marshmallows to cream puffs and Oreos. Panache provided all the seating and linens, which included its triangle tables with black leather linens and red Chiavari chairs covered with black organza. Tables were topped with skeleton candleholders and square vases with red roses.
The prince of darkness himself, aka
Scott Andre
from
Wise Guys
, roamed around the hellish environment giving everyone a warm welcome. Acrobatic stiltwalkers from
CircX
, clad in tight black patent leather and red costumes, also mingled. Two of CircX's aerialists then took over the dance floor. To the guests' delight, the pair performed a sensual routine high in the air, which then gave way to two women performers dressed in red-winged sheer black unitards, accented with special gloves that shot red lasers from the fingertips. They did a little bump n' grind against the floor—and occasionally each other—putting on a show that was borderline S&M. The aerialists returned to end the show, but this time they showed their skills on solid ground by playing with flaming whips.
A stairway swathed with white fabric led to heaven, where a witty, ruler-wielding nun greeted everyone. The ethereal environment was just as detailed, thanks to Outside the Lines' white draping and columns plus light shag carpeting from Room Service, which also brought in white velour seating and cocktail tables. Panache's highboy tables were also draped with white linens and overlays with tiny feathers sewn on it. Large angel wings on the back of every chair added a whimsical touch. Guests frequented the mashed potato bar from The Chef's Table, which featured three types of spuds and even more toppings, from sautéed mushrooms and caramelized red and yellow onions to goat, feta, and Boursin cheeses. Le Chocolatier made white chocolate angels and truffles of white chocolate pistachio or banana.
Continue reading about the
2006 Fort Lauderdale FunShop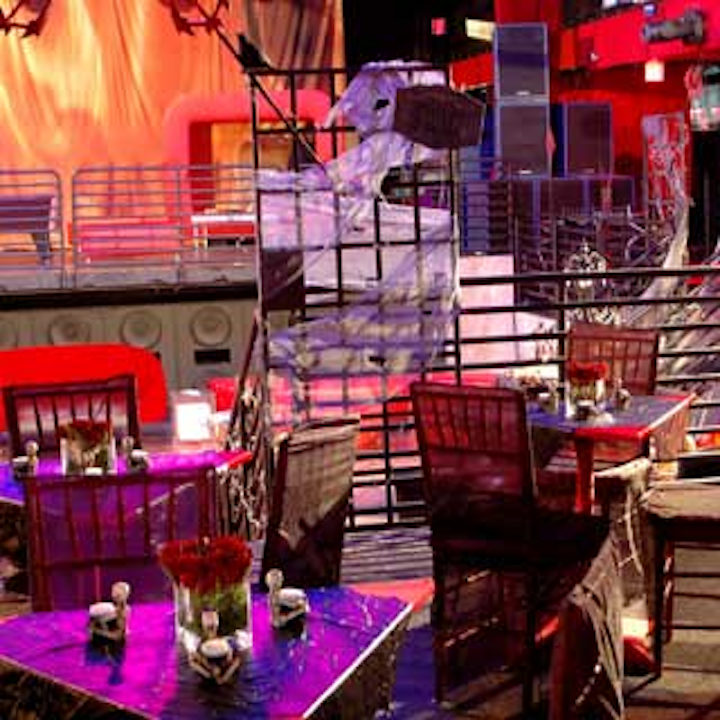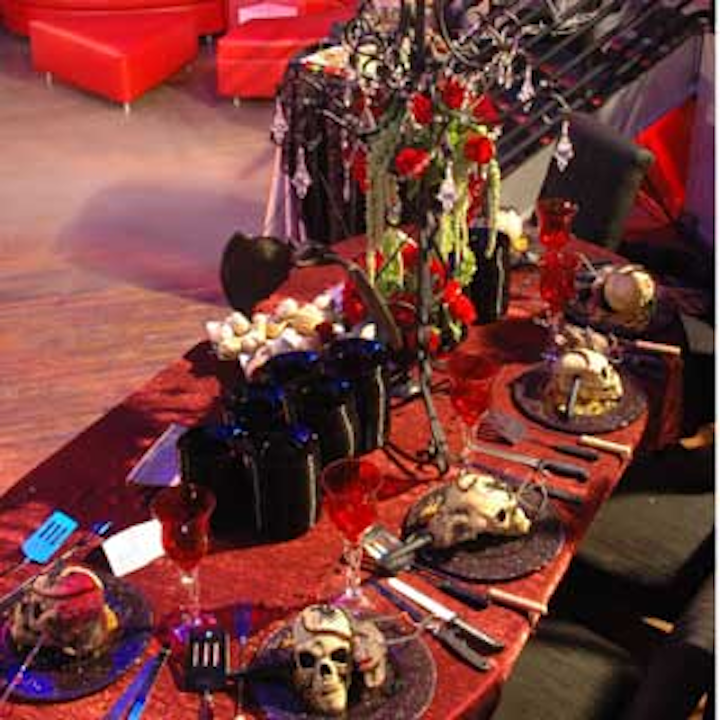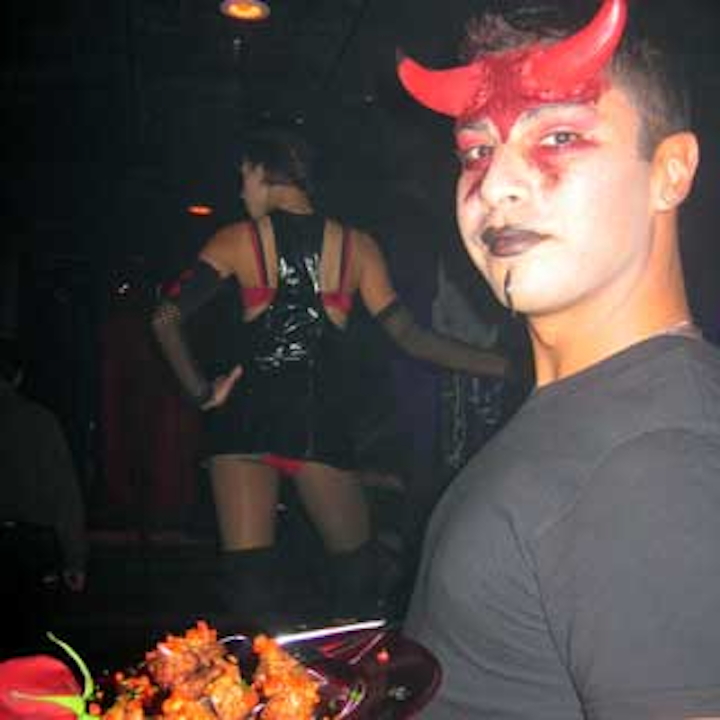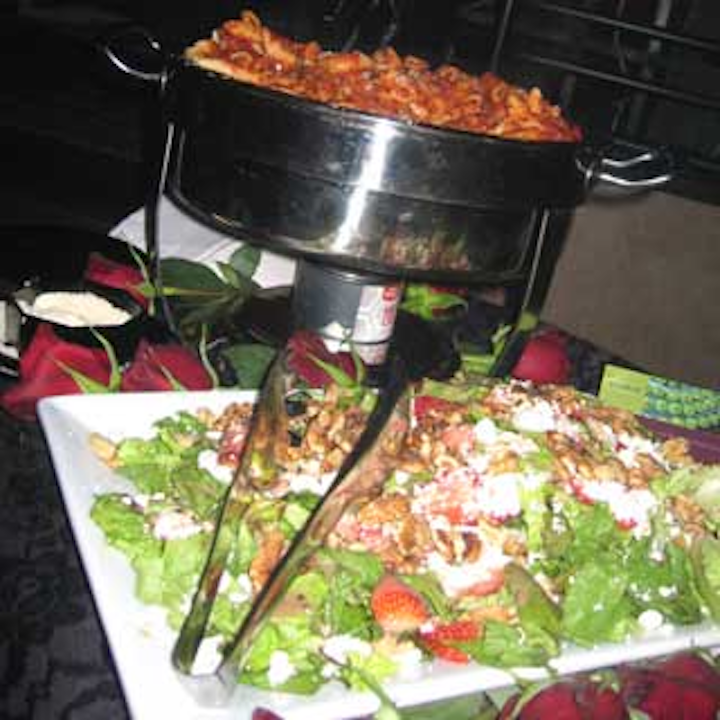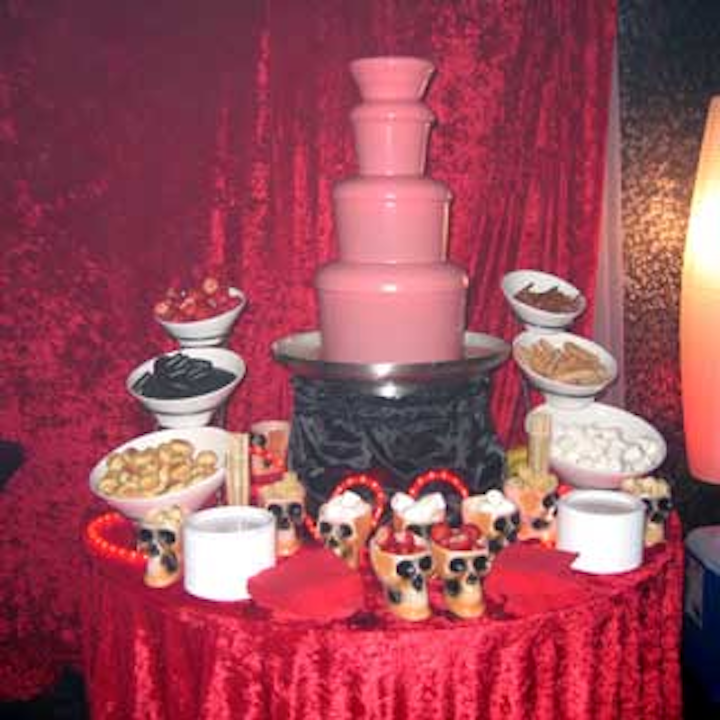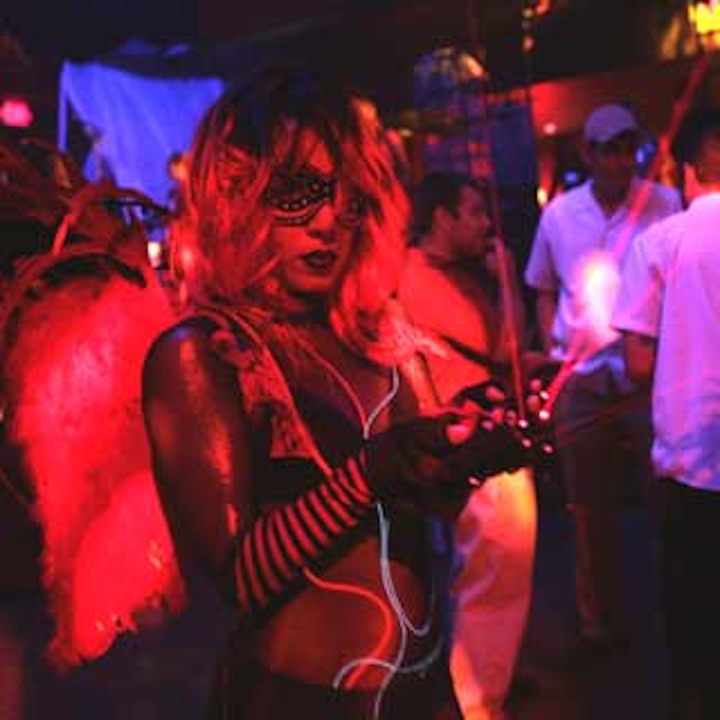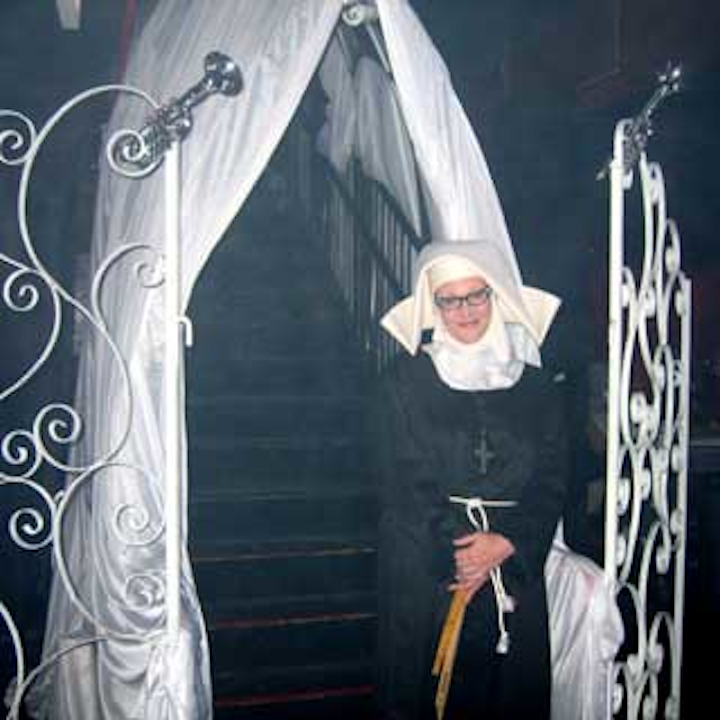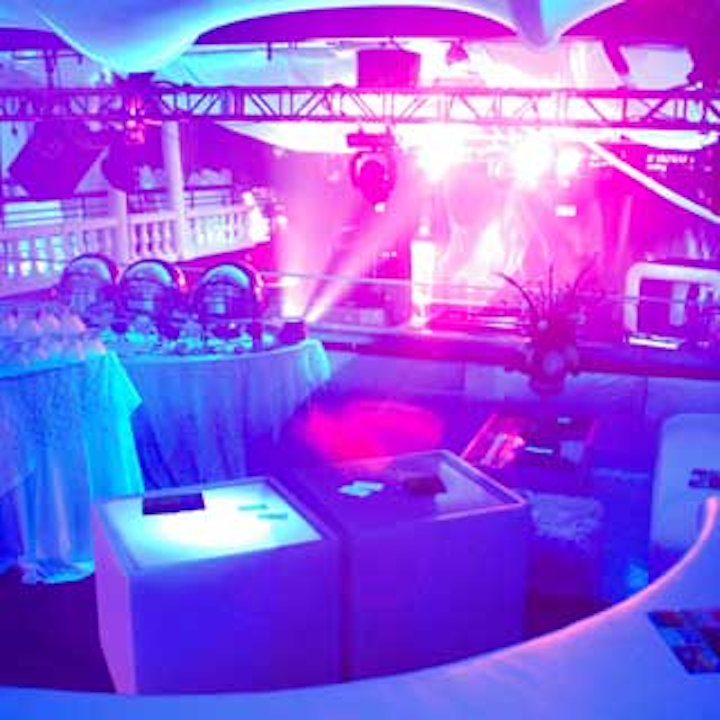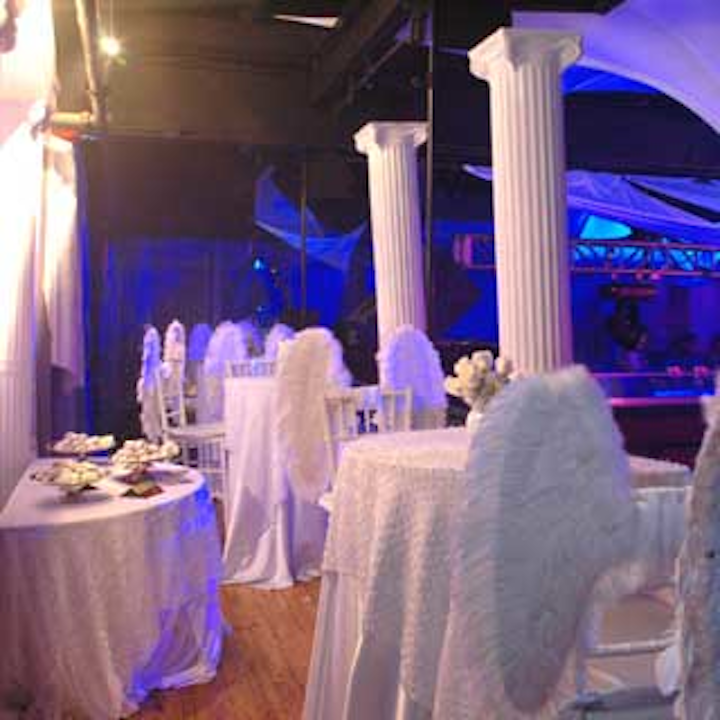 Featured Venues/Suppliers: