Miami FunShop Heats Up With Latin Flavor, Part 2
The third FunShop of the 2006 season took advantage of Miami's spicy Latin culture to bring guests from across South Florida a mid-week heat wave.
November 10, 2006
Continued from previous page
Guests were welcomed by
Dance Attack
's Latin beauties and a Chiquita Banana dancer as they made their way to a section of
Palmetto Bay Village Center
's 9,500-square-foot room to begin the day. Chairs were jazzed up with multicolored sashes from
Panache: An Event Rental Company
.
Shari Lynn Rothstein
,
BiZBashFla
's associate publisher, kicked off the day by introducing the vendors responsible for putting the FunShop together.
Cookie Ramos
from Dance Attack and
C&J Productions
made sure to finish with a bang as two women in shimmering green costumes joined a macho man on stage for a Latin dance performance while Chiquita sashayed down the aisle and the dancers waved oversize bananas to the music. The fast-paced, saucy show set the pace for the rest of the day.
Interface Sound Productions
set up a screen so everyone could see the latest trends
David Simpson
, president and C.E.O. of
Cozza Noztra
, discussed in the keynote presentation: "The Hottest Event Trends: What's Hot…What's Not for 2007."
After the presentation, attendees headed to the building's outdoor rotunda for the networking break. Panache dressed the high-top tables in beautiful green linens with tropical-leaf patterned overlays with café con leche- and guava-colored tones. Guests noshed on a fruit and cheese display by
Catering by Les
, sipped on fresh cappuccinos and lattes from
Café Ala Carte
, tasted rich chocolates from
Schakolad Chocolate Factory
, and sampled moist cake bites from
Cake Designs by Edda's
.
After the break, it was time to attend one of two event intelligence seminars.
Vanessa Goyanes
, managing editor of
BiZBashFla
, moderated a session titled, "How Did You Get That Event?" Panelists
Donald E. Braun
, managing partner of
creatibilities
; Palmetto Bay's own event director,
Joann Parns
, and
Stacy Stern
, president of
The Special Events Group
discussed the ins and outs of getting your company selected to produce an event. Shari Lynn moderated the other session, "Why Should I Come To Your Event?" where panelists
Linda Hamburger
, president of
OnCall PR
;
Tara Solomon
, principal of
TARA Ink.
, and
Lisa Palley
of
Palley Promotes
shared tips on how to use marketing and PR strategies to get the right attendees excited about an event and through the doors.
Before the main event,
Premier Beverage Company
sponsored an outdoor mix and mingle area, where
Room Service
set up three furniture groupings in red, black with leopard, and a tropical tiki featuring wicker with off-white cushions. Each look coordinated with its own drink.
Boogie Bodies
set up its interactive karaoke-meets-music-video station, where guests sat in front of a green screen that superimposes their heads onto cartoon bodies to as they sing popular tunes. Each performer received a DVD of their performance on the spot.
DJ Rey
from
Mike Sipe Entertainment
spun salsa, meringue, and other Latin beats, enticing guests to shimmy and shake along with-and under-the stilt walkers from
CircX
, which also provided two performers in bright geometric-patterned unitards twisted and contorted anywhere they could, from the floor and lounge areas to around and between the guests as well.
This outdoor pre-party gave everyone the chance to warm up before the event style reception. The evening got a whole lot hotter. If Miami, the mambo, and mojitos weren't synonymous enough before—this FunShop sealed the deal.
Photos: John Christie/Christie's Photographic Studios Miami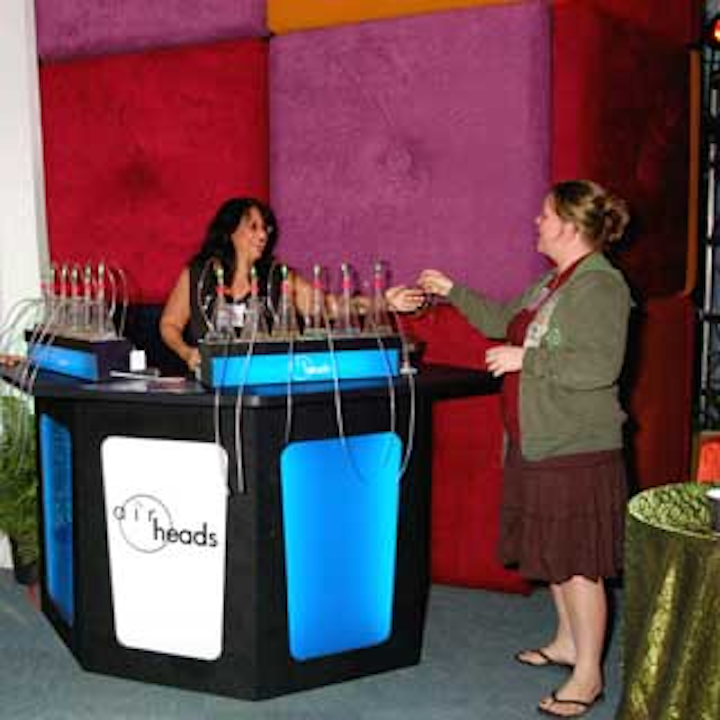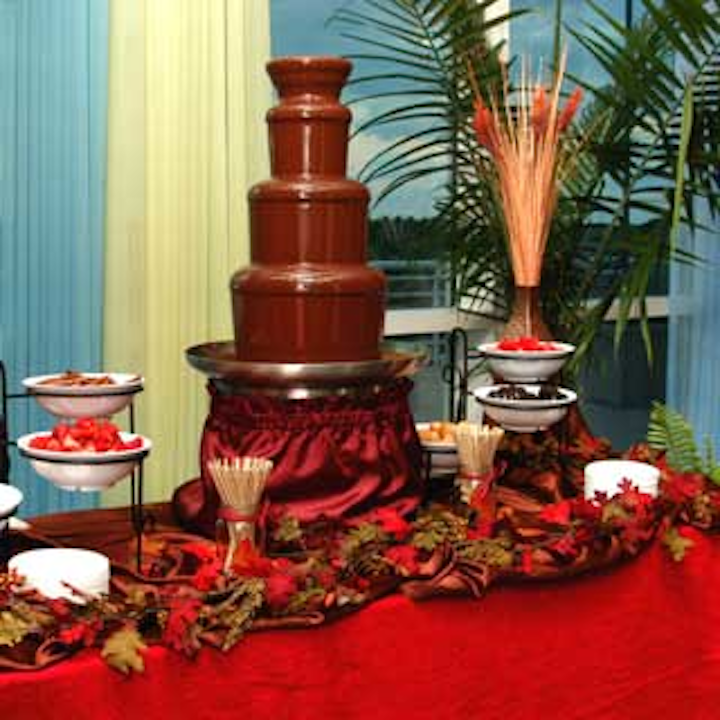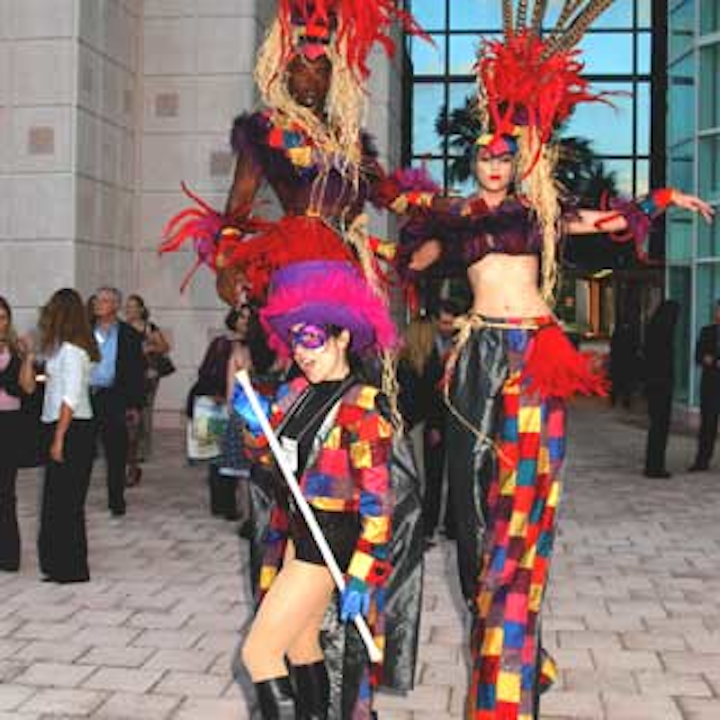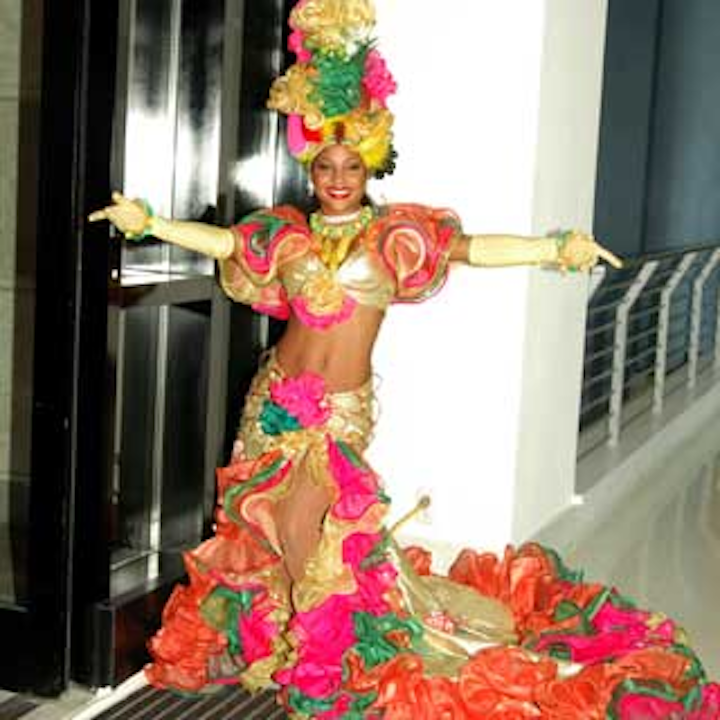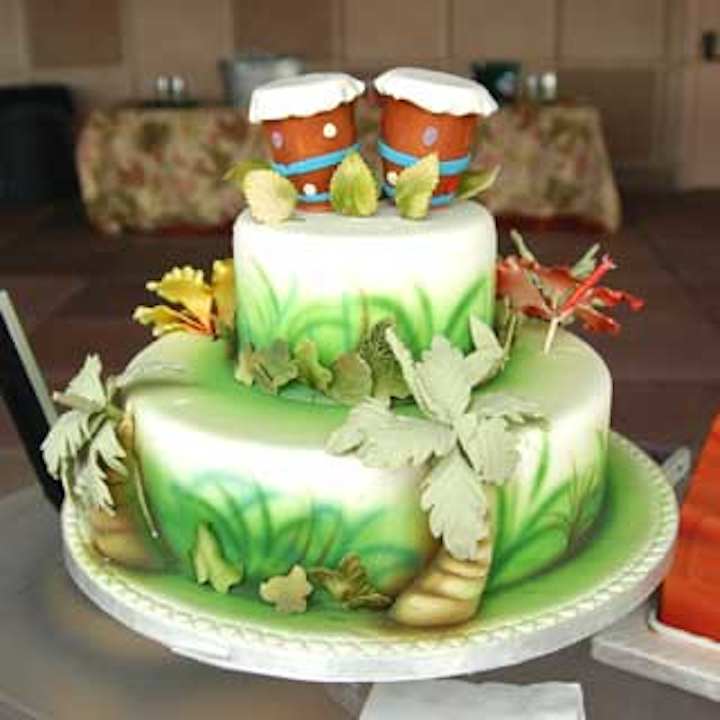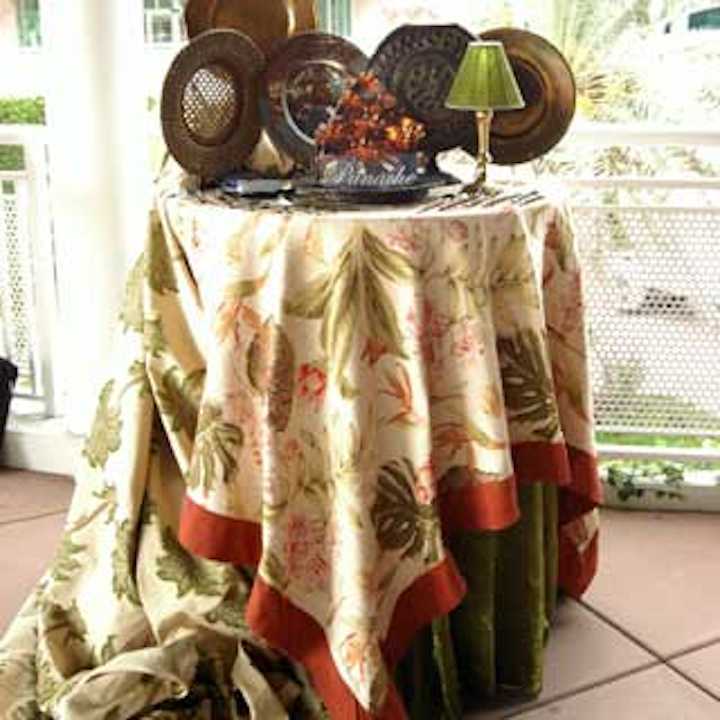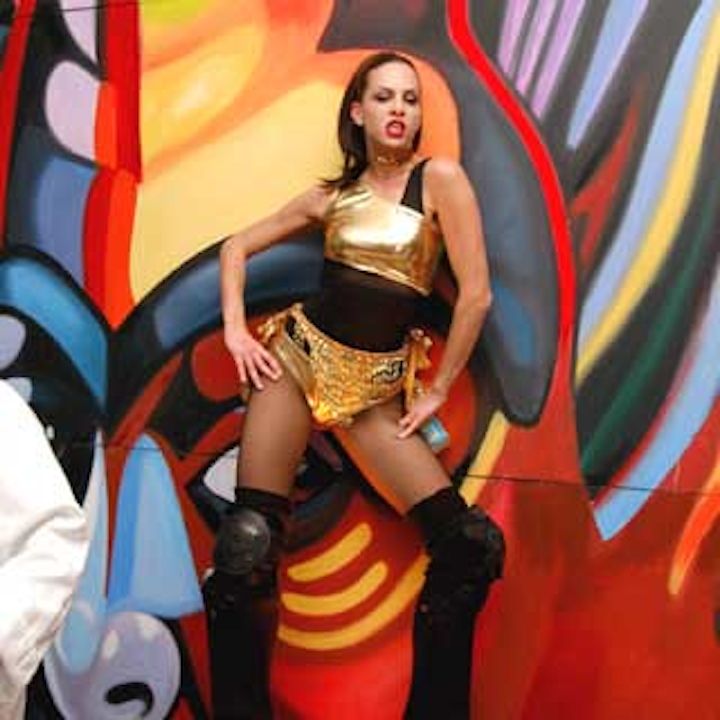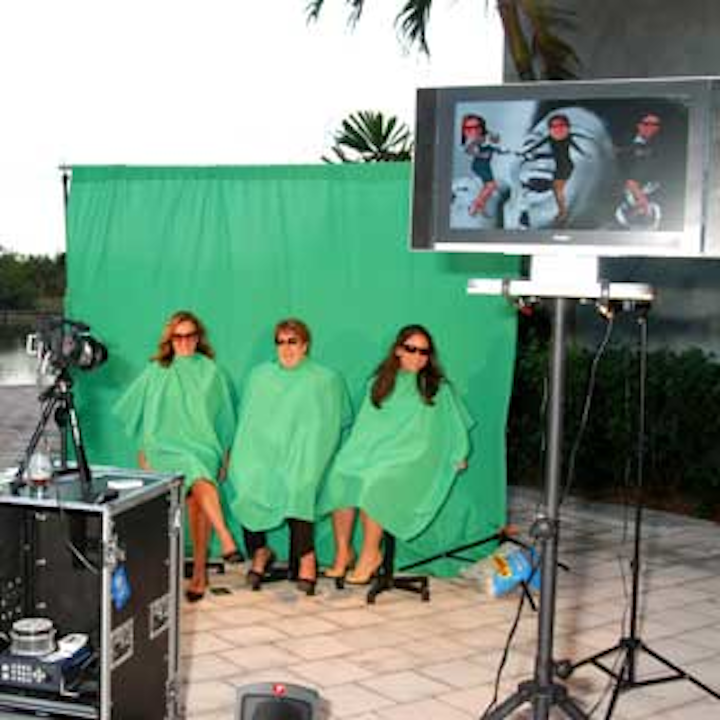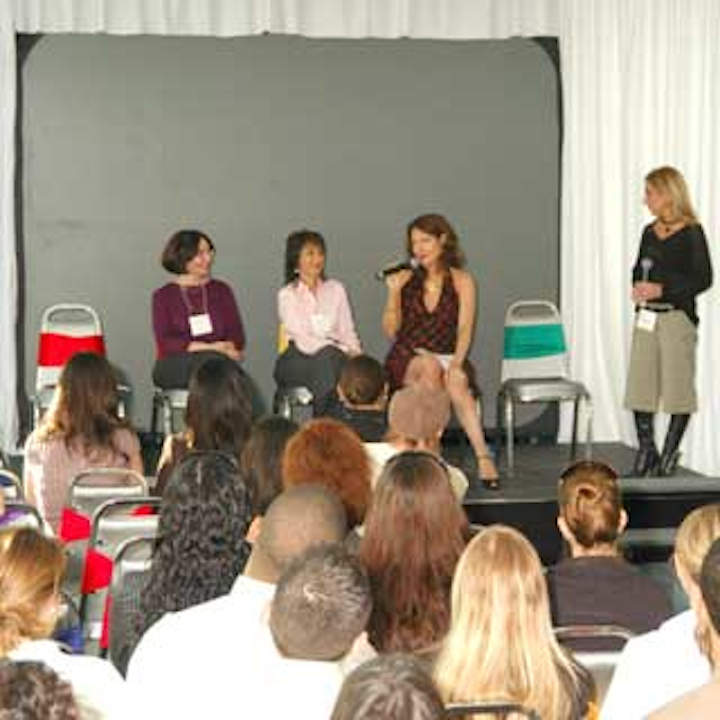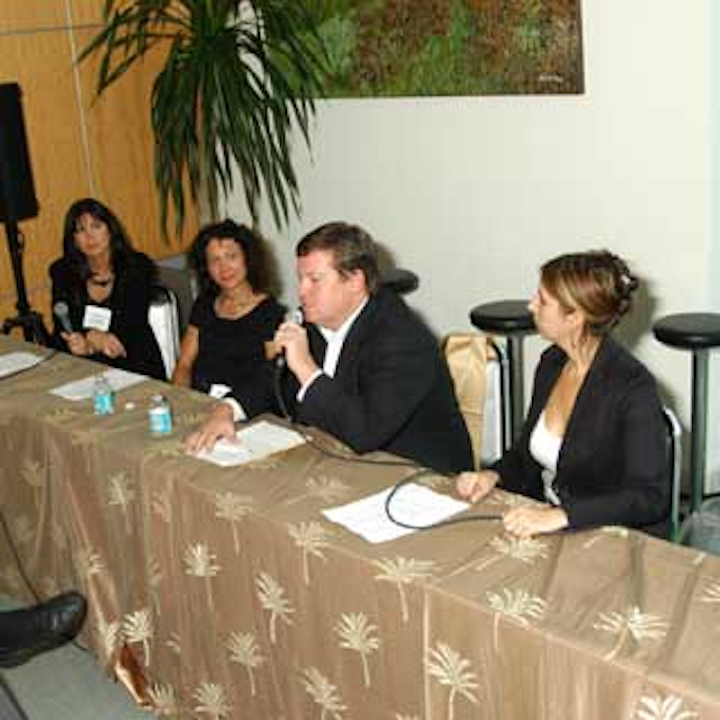 Featured Venues/Suppliers: