The Ice Bar Cometh
The So Cool eVenue, equipped with a 100-percent-solid ice bar, held its grand opening for nearly 300 guests. 

November 4, 2008
After much anticipation, the So Cool eVenue opened on October 30 in Miami. Nearly 300 people attended the opening party to get their first taste of South Florida's newest ice bar.
So Cool Events drenched the exterior of the 10,000-square-foot space with projections of the venue's logo and other theme-setting scenes , distinguishing it from the surrounding buildings. The interior, a converted warehouse-formerly a grocery store-featured simplistic white lounge seating and glowing tables, serving trays, high-tops, and multi-colored lit dance floor from the South Florida rental company. 
A Joy Wallace Catering, Production, & Design Team served a variety of small bites including salmon carpaccio, vegetable sushi rolls, and a selection of ceviches-many accented by So Cool Event's signature ice sculptures.

Before entering the 1,000-square-foot ice bar-inside the larger space-guests were given insulated ponchos with fur-trimmed hoods, gloves, and shoe covers to protect them from the bar's 17.6-degree Fahrenheit temperature. Everything in the room, from the walls and love seats to the chandeliers, bars, and even shot glasses, is made of solid ice-and some are accented with orchids frozen inside.

Throughout the night, dancers in arctic-inspired costumes from New Century Dance Company danced on platforms throughout the venue and performed choreographed acts for guests.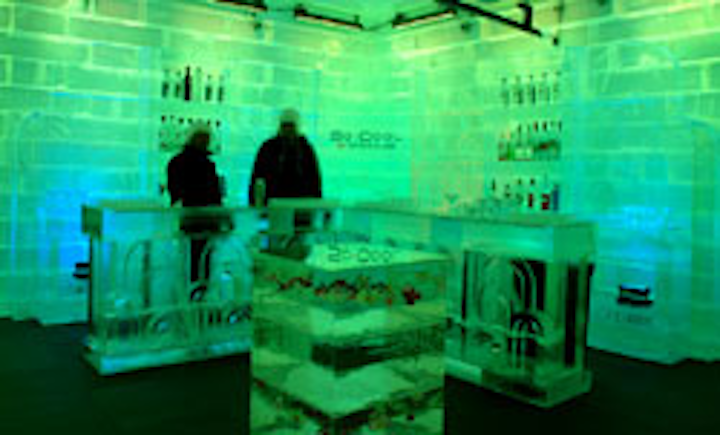 PGM Studios, Pedro Galvez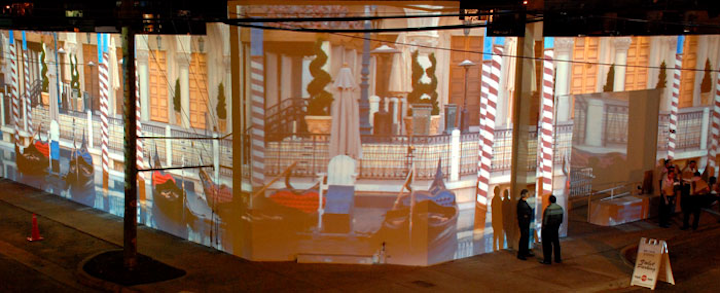 PGM Studios, Pedro Galvez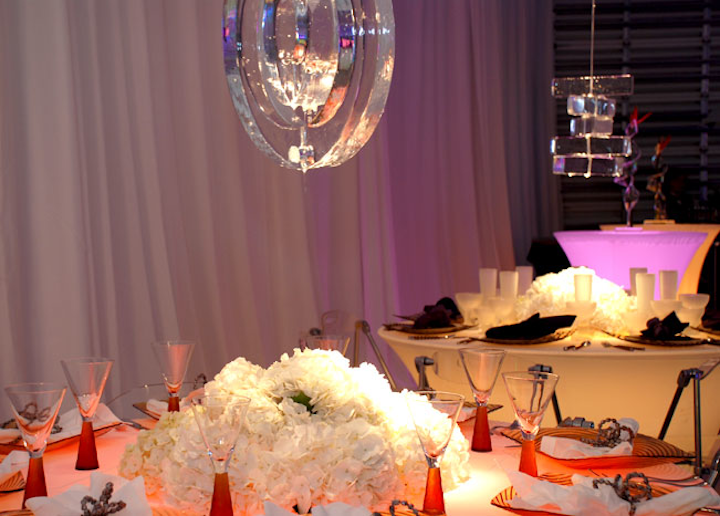 PGM Studios, Pedro Galvez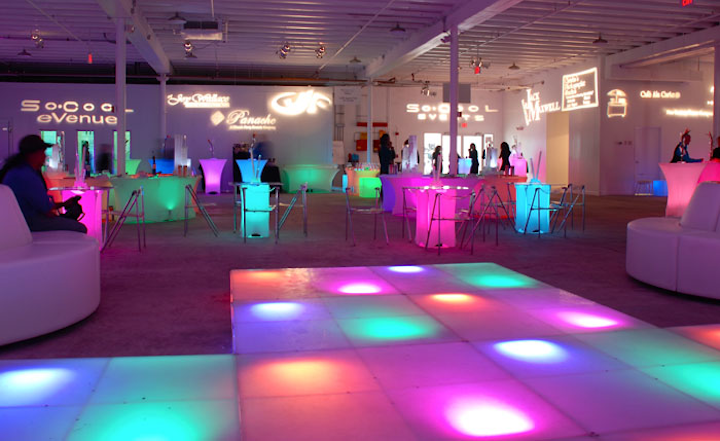 PGM Studios, Pedro Galvez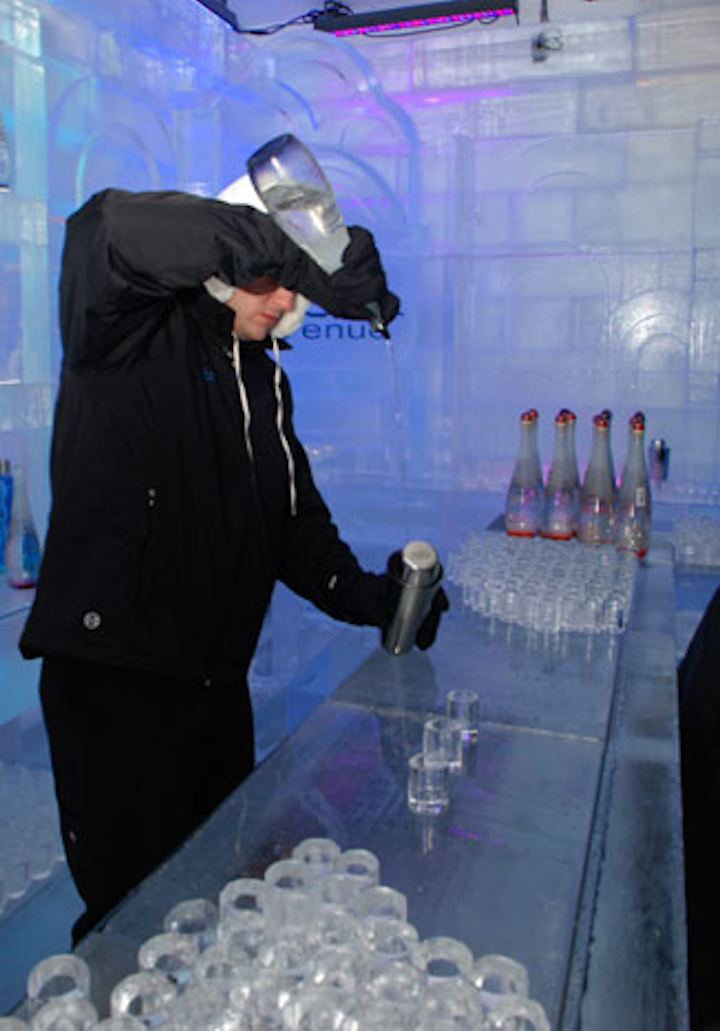 PGM Studios, Pedro Galvez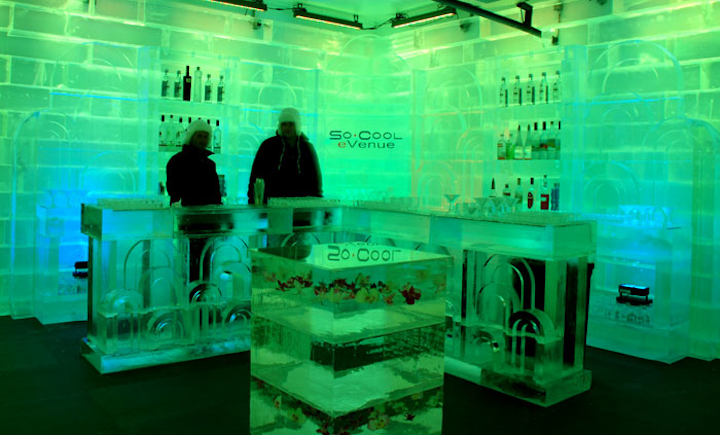 PGM Studios, Pedro Galvez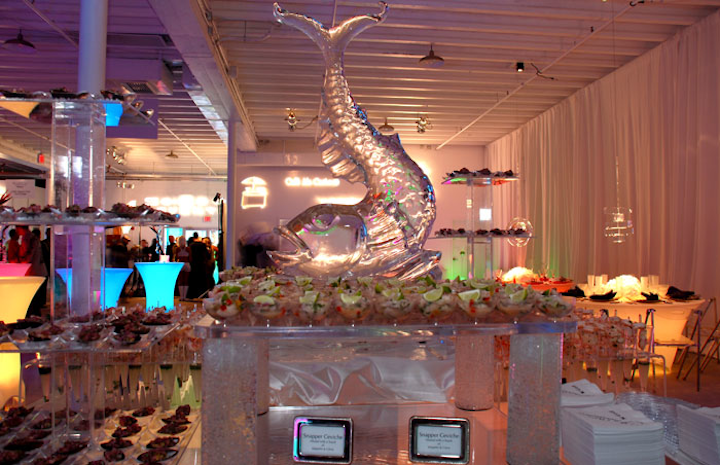 PGM Studios, Pedro Galvez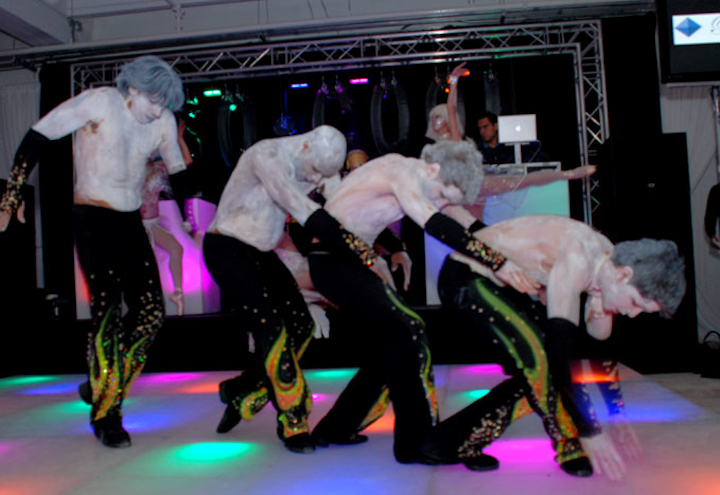 PGM Studios, Pedro Galvez
Featured Venues/Suppliers: