For Art Deco Weekend, New Media Push Plus Rain Equals Steady Crowd of 275,000
January 19, 2010
The Miami Design Preservation League's Art Deco Weekend festival wrapped up on Sunday following three days of events in South Beach. Crowds as large as 275,000 attended the more than 85 events throughout the weekend, including an antiques street fair on Ocean Drive.
To draw attendance, the league utilized television and social media outlets. "We collaborated with Atlantic Broadband and did some commercials for the first time, which worked out really well," said Amy Tancig, director of development and outreach for the Miami Design Preservation League.
Tancig said the League also used social networking sites to publicize the event, which resulted in numbers nearly the same as last year despite rain throughout most of Sunday.
The League created the annual festival as a way to attract people to Miami Beach's Art Deco Historic District and to raise awareness of arts from the period, roughly 1925 to 1945. The weekend has a different theme each year and the 2010 theme focused on the 1930s automobile.

"We have a great classic car show during Art Deco Weekend, and the group we work with was celebrating their 75th anniversary so we thought it coincided really well," said Tancig. The theme was incorporated into the topics discussed in the lecture series and movies like Paper Moon and Oh Brother Where Art Thou shown at the Art Deco Welcome Center.

The festivities began on Thursday night with a keynote lecture by author Barrie Down about his book Art Deco and British Car Design: The Airline Cars of the 1930s at the Wolfsonian-Florida International University Museum. Beginning Friday morning, the antiques street fair and its nearly 175 vendors shut down 10 blocks of Ocean Drive in South Beach through Sunday.

Throughout the weekend, more than 85 other events took place, including concerts and theatrical performances on Ocean Drive and guided tours of the historic district. The League added a new Cocktails With a Twist tour this year that took guests to various bars in South Beach like those at the Betsy Hotel and Hotel Victor and educated them about the Miami speakeasies of the Art Deco era.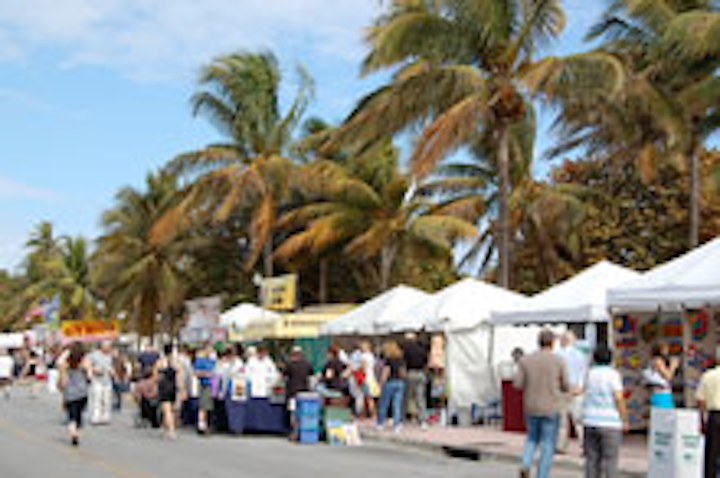 Photo: BizBash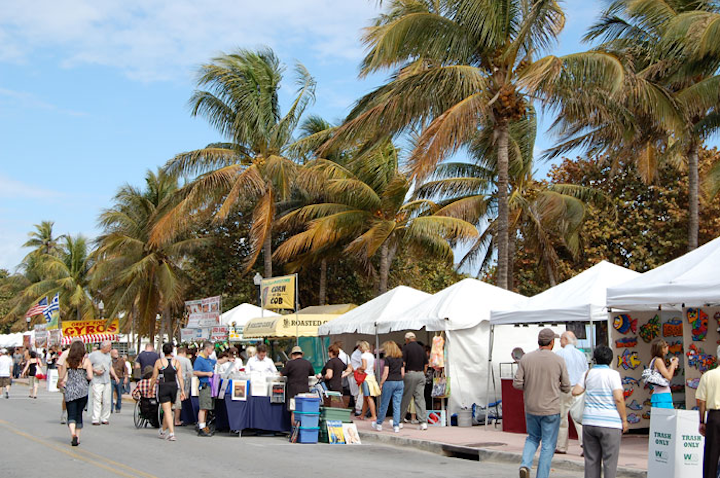 Photo: BizBash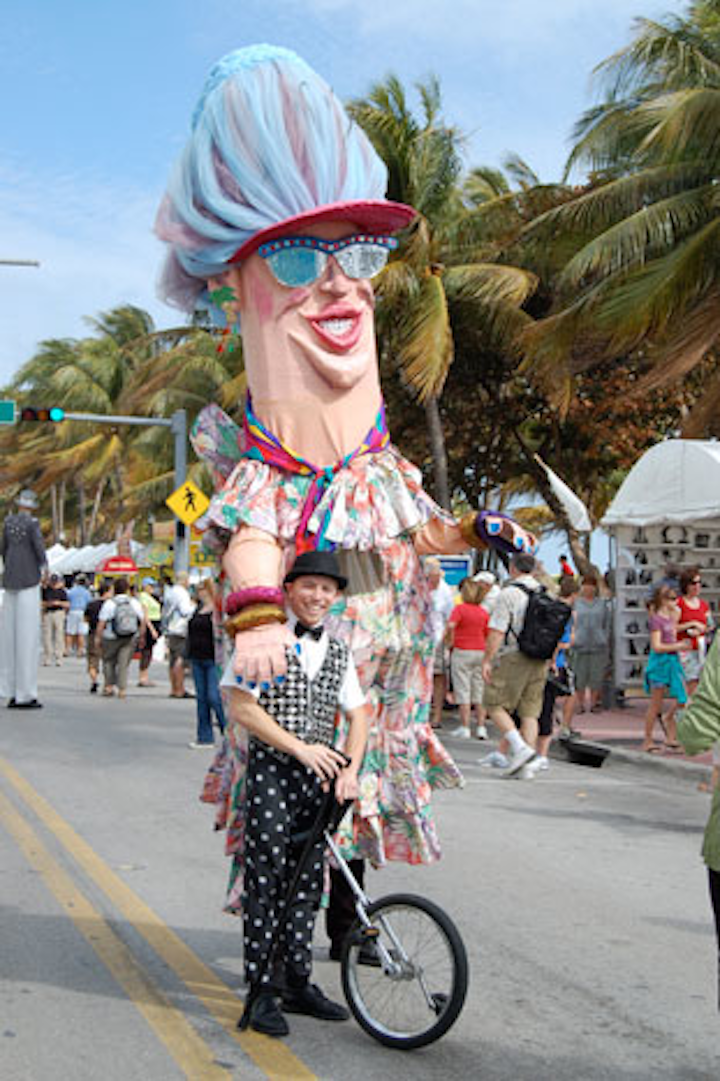 Photo: BizBash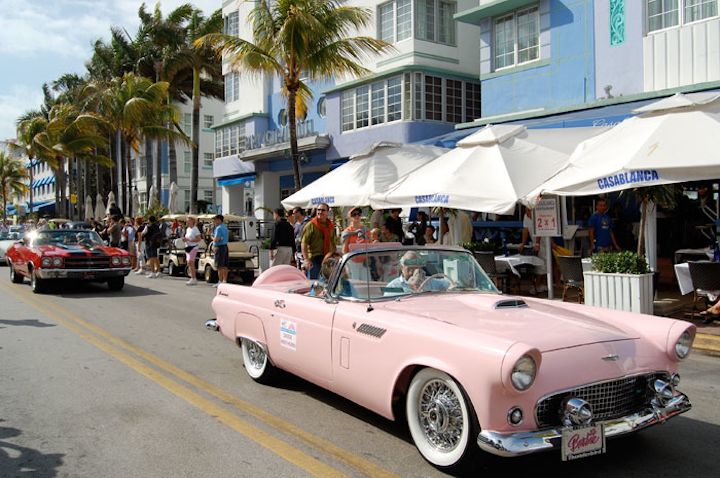 Photo: BizBash
Featured Venues/Suppliers: