Macallan Attracts Younger Crowd to Tasting Events Via Facebook, Twitter
January 28, 2011
"Celebrate the Macallan," a nine-city promotional tour for Macallan single-malt whiskey, kicked off its latest round Tuesday in Miami with four nights of invitation-only tasting events at the
Alfred I. Dupont Building
. Around 200 people attended the first four sessions—two each on Tuesday and Wednesday nights—and organizers credit their use of Facebook and Twitter with helping them draw a younger crowd than in the past.
"Our new initiative was to focus on people who are new to the scotch experience, and with social media, we have been able to tap into a younger audience," said Yaz Jenkins, account and special events director for
SoHo Experiential
, which has produced and marketed the national tour since it began four years ago.
Those interested in attending a tasting event had to register on the Macallan Web site. Once registered, attendees could click an icon to post a message on their Facebook page or send it out via Twitter to let friends and followers know about the event. Those people could then click the link in the message to R.S.V.P., as well. 
"We really depend on our registrants to promote the event for us," said Jenkins.
Each of the 90-minute sessions began with a brief cocktail reception, where attendees sampled the Fine Oak 10. Next, guests moved into the ballroom for a presentation from the Macallan national brand ambassador Graeme Russell. As he spoke about each of the products—the Sherry Oak 12, the Fine Oak 15, the Fine Oak 17, and the Sherry Oak 18—butlers passed samples of each to guests.
Throughout the evening, staff encouraged guests to post comments about the whiskey and about the event on their Facebook and Twitter accounts, using the hashtag #Macallan. Organizers also set up a portrait area in front of the former bank building's vault, playing into the brand's marketing as the world's most precious whiskey. Attendees received electronic copies of the photos and were encouraged to send them out via their social media accounts.
"Celebrate the Macallan" takes place three times a year in cities around the country. The next stop for the current tour is Austin, Texas, followed by Dallas; Scottsdale, Arizona; San Diego; Las Vegas; Detroit; Cleveland; and Washington, D.C. For future tours, organizers are exploring how to incorporate Foursquare into their social media marketing strategy.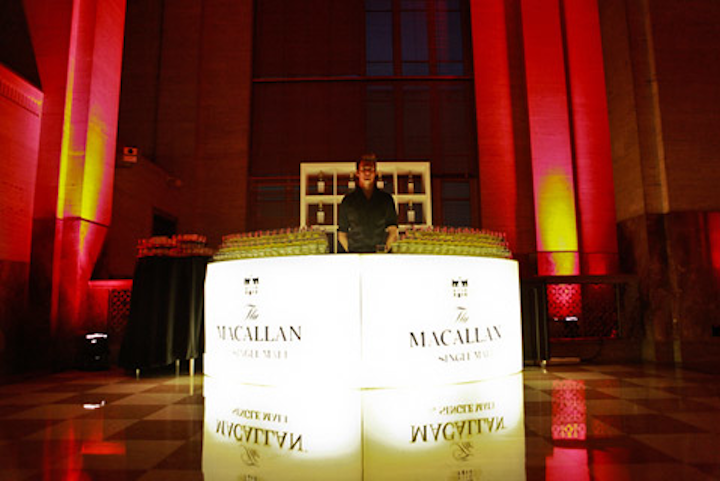 Photo: CWhatEyeC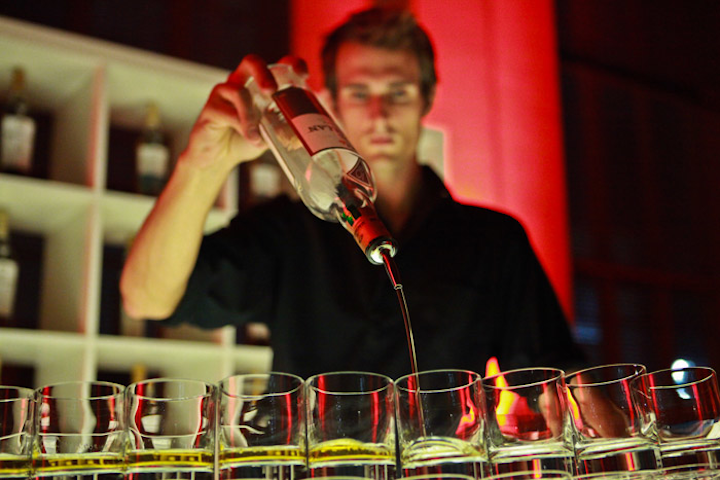 Photo: CWhatEyeC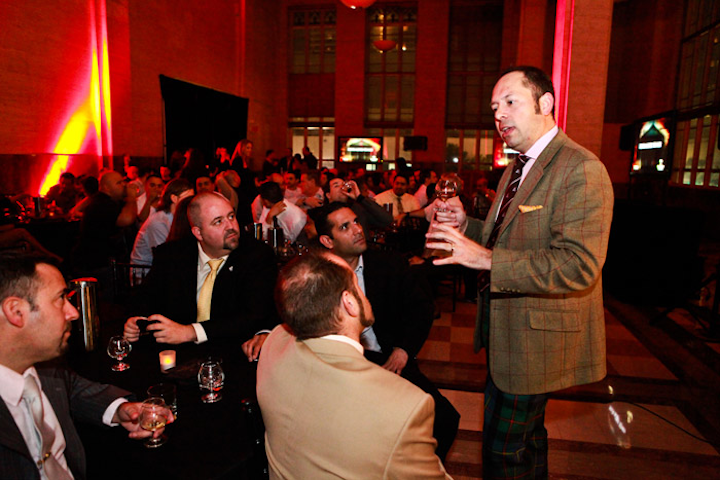 Photo: CWhatEyeC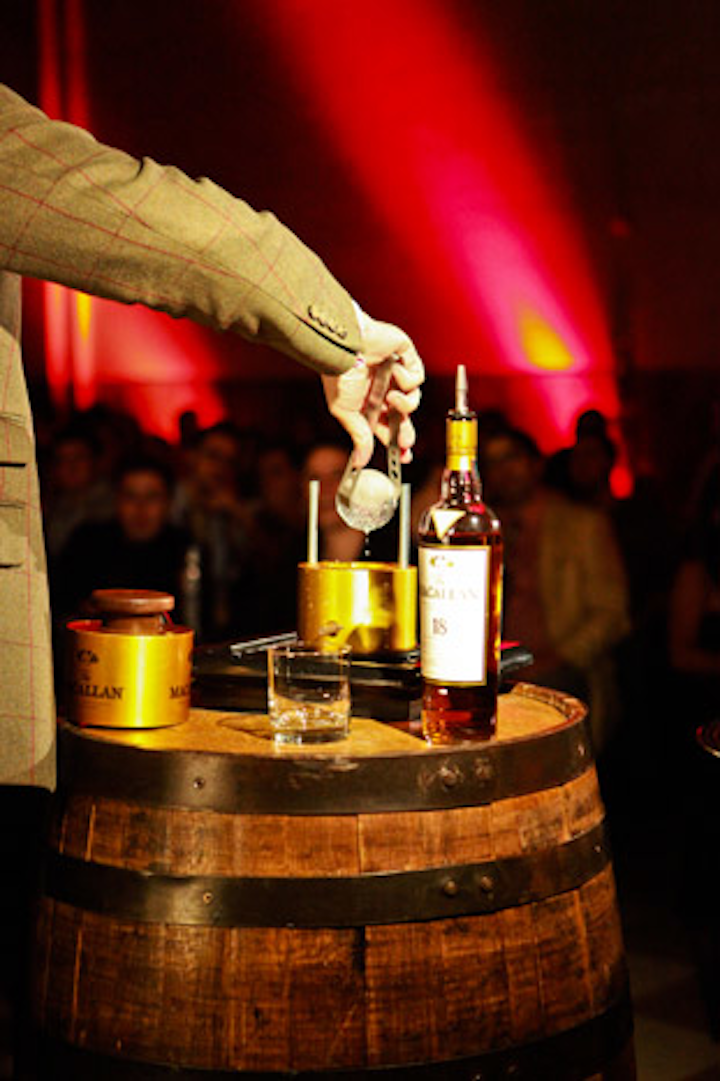 Photo: CWhatEyeC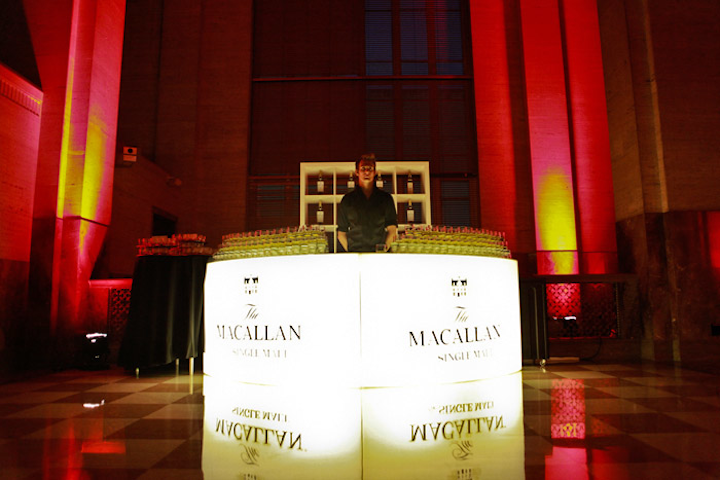 Photo: CWhatEyeC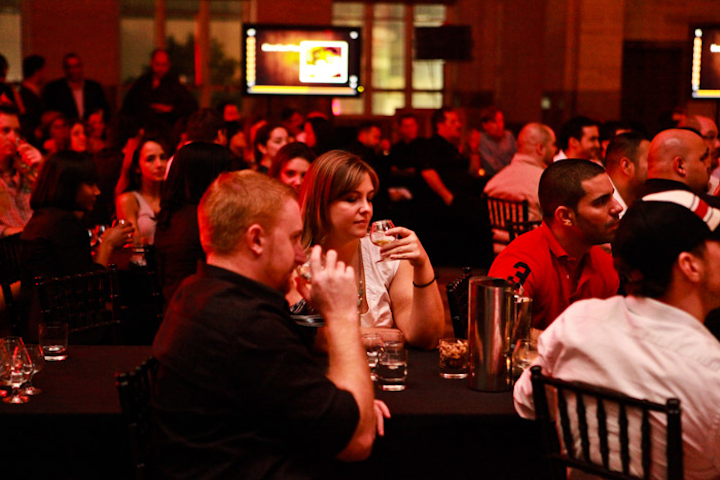 Photo: CWhatEyeC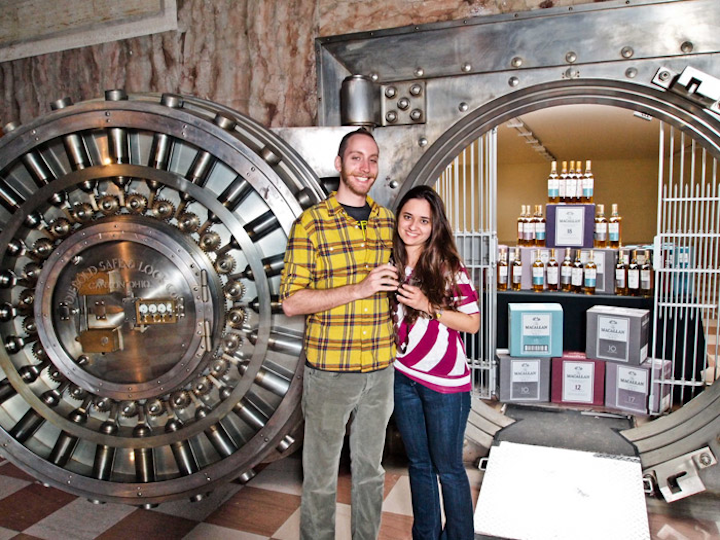 Photo: CWhatEyeC
Featured Venues/Suppliers: