Wolfsonian Honors Architect With Private Dinner at $60 Million Home of His Design
March 14, 2011
One of Miami's most exclusive private residences was the setting for a 6 p.m. sunset dinner honoring architect Rene Gonzalez on February 24.
The Wolfsonian-Florida International University
founder Micky Wolfson and director Cathy Leff hosted the intimate gathering of 48 guests, many of them leaders in local media, art, and design circles.
Gonzalez designed the event's venue, 3 Indian Creek Island—a 10-bedroom modern home on Indian Creek Island, on the market for $60 million—and was also honored at the dinner for his recent 2011 National A1A Award for the design of fashion boutique Alchemist, in the
1111 Lincoln Road
complex.
The dinner, planned by Jose Zaldivar of Fiction Events, began with a champagne reception and toast to the honoree. Passed hors d'oeuvres by Shiraz Events included zucchini carpaccio and Peking duck rolled in rice paper. A sit-down dinner on the beach followed at sunset, featuring tropical hamachi tiradito and Indian shrimp. Desserts by pastry chef Franck Monnier included a chocolate tart, an assortment of Parisian macaroons, and half chocolate-dipped macaroons on skewers.  
Floral design was by Karla Conceptual Event Experiences, and the ambient table lighting was designed by Zaldivar, whose overall vision for the event was inspired by the work of honoree Gonzalez.  
"The slick, polished elements represented the true luxury of the venue," said Zaldivar, "in contrast with the rough, textural elements, like the tailored burlap—which recall Gonzalez's sensual application of materials."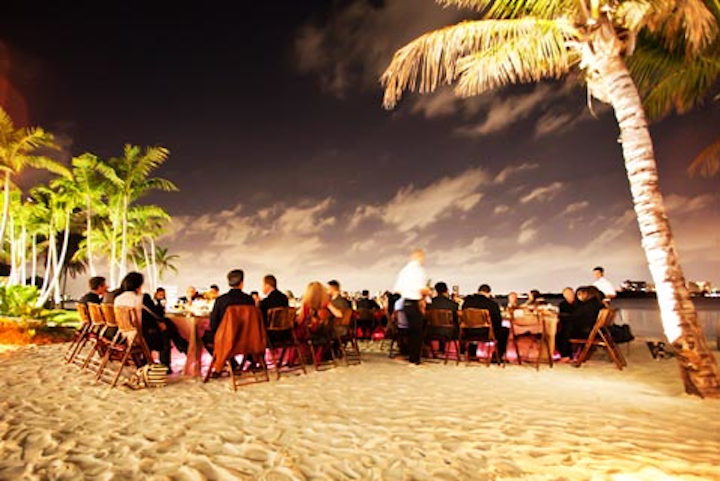 Photo: Sonja Garnitschnig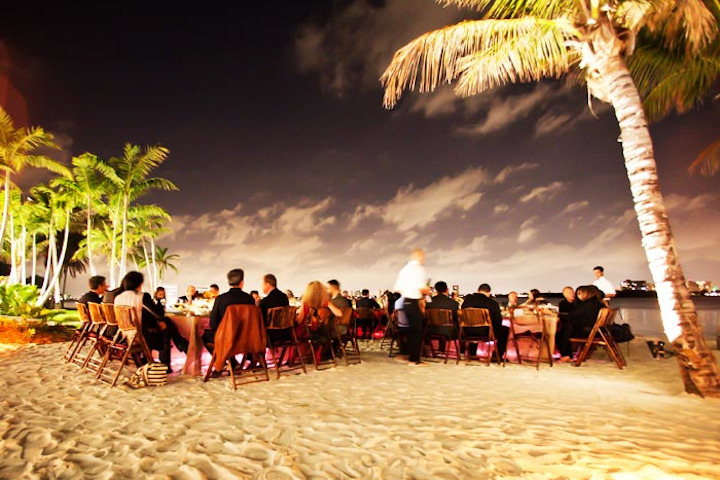 Photo: Sonja Garnitschnig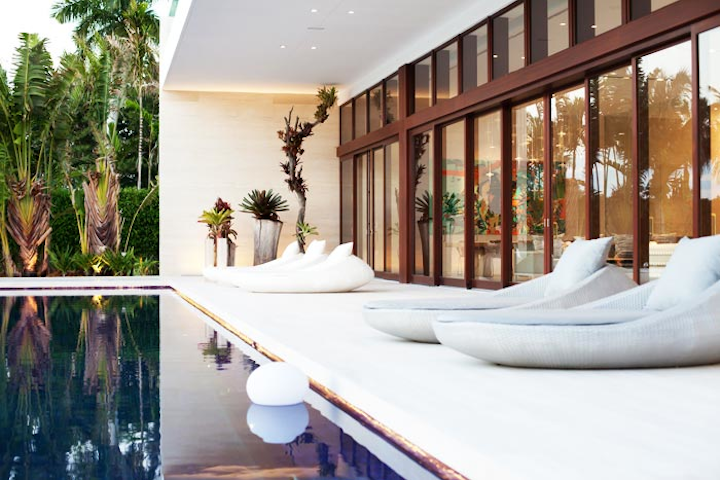 Photo: Sonja Garnitschnig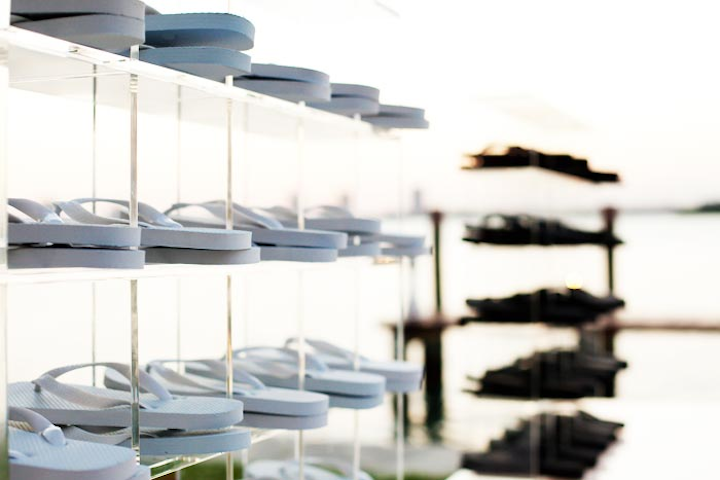 Photo: Sonja Garnitschnig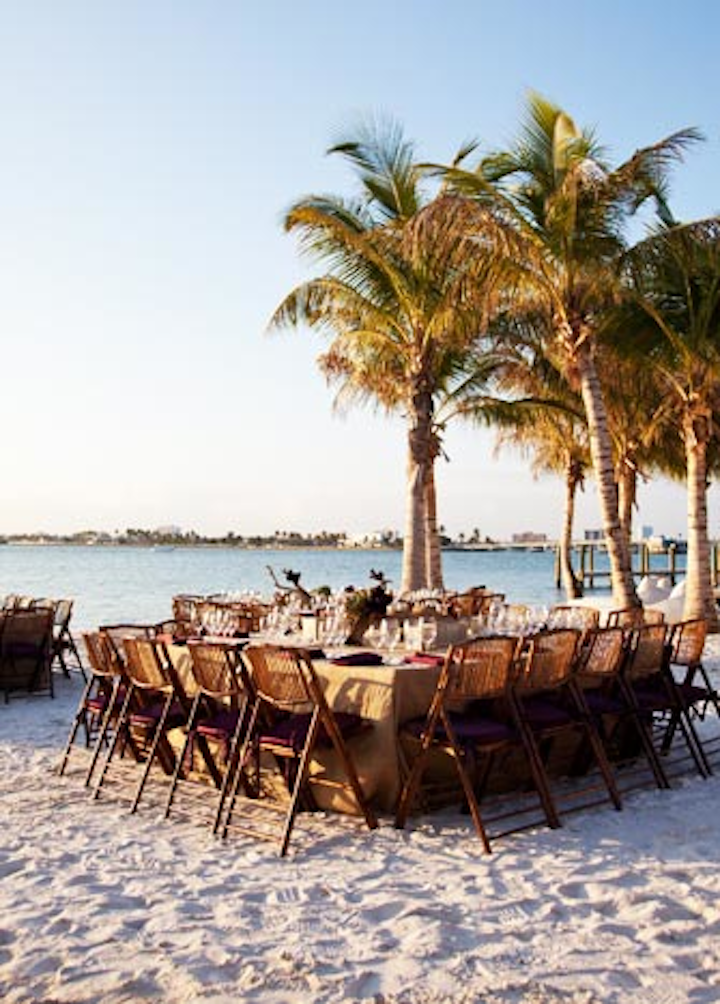 Photo: Sonja Garnitschnig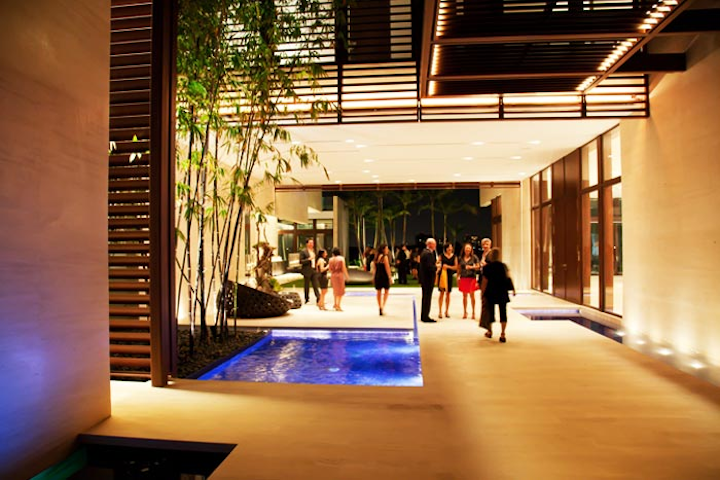 Photo: Sonja Garnitschnig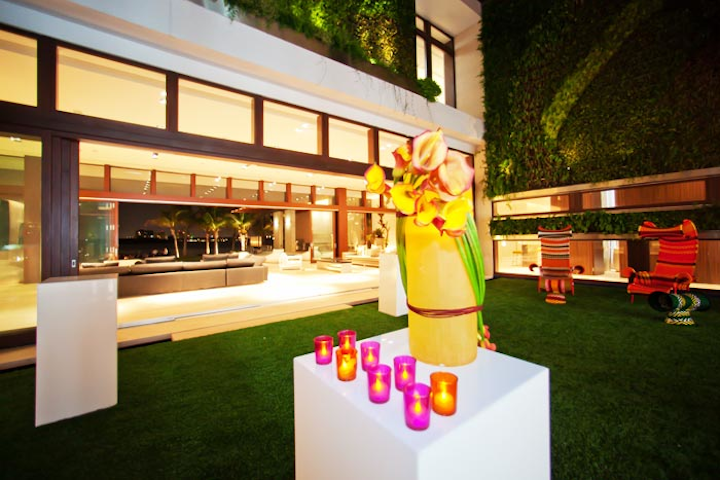 Photo: Sonja Garnitschnig
Photo: Sonja Garnitschnig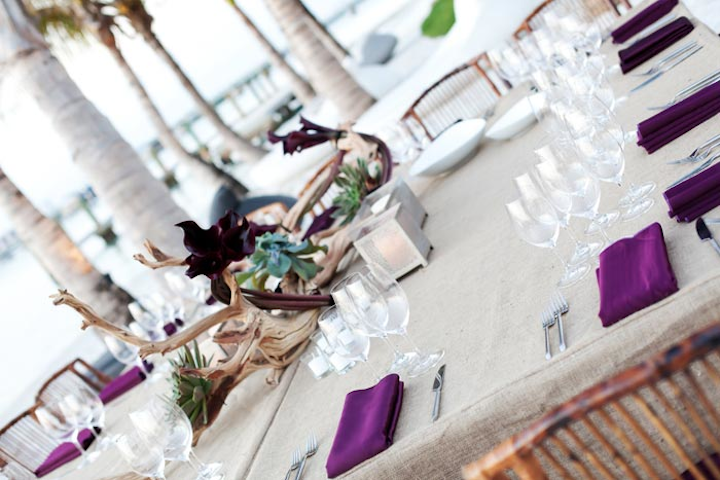 Photo: Sonja Garnitschnig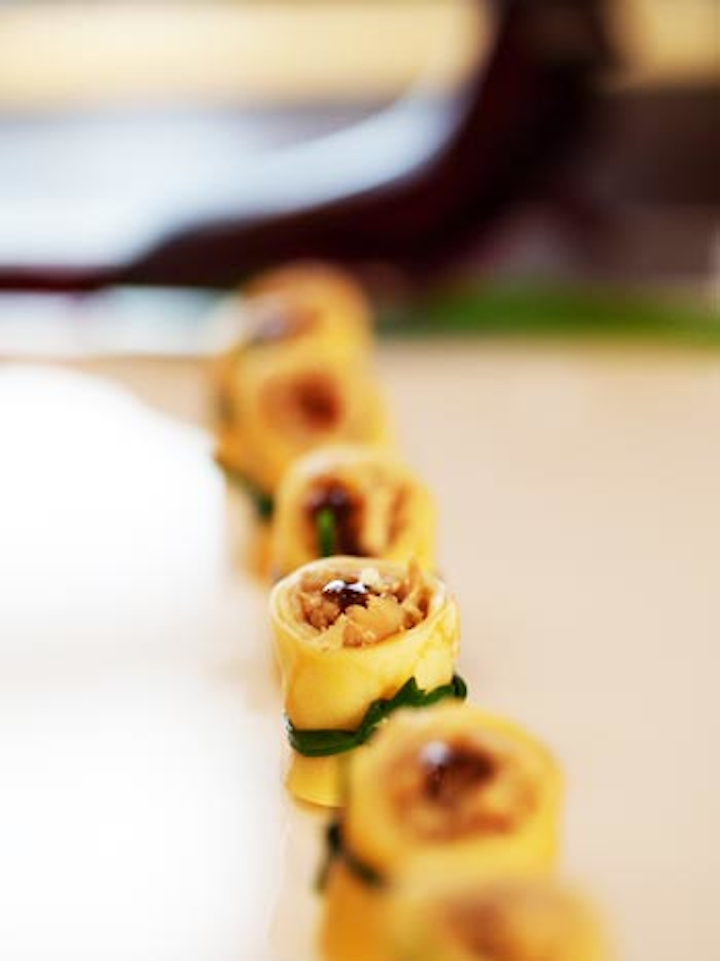 Photo: Sonja Garnitschnig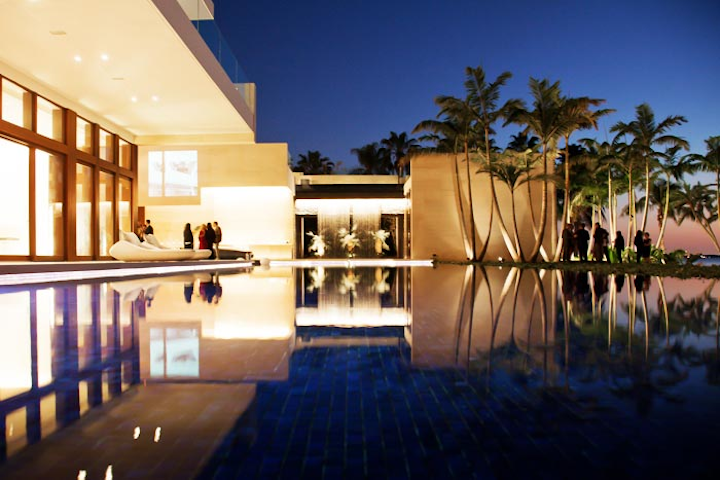 Photo: Sonja Garnitschnig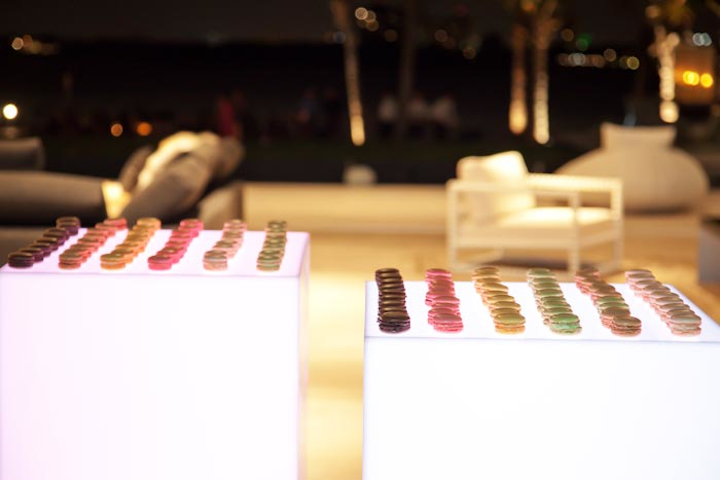 Photo: Sonja Garnitschnig
Featured Venues/Suppliers: