Art and Design Organizations Gather 1,000 Supporters to Raise $70,000 for Friend With Cancer
October 13, 2011
More than 1,000 guests, who have relationships with Dacra, Design Miami, and the Miami Design District, came out to the Moore Building September 30 to support one of their own, Design Miami's director of logistics Ty Bassett. The one-off event, dubbed "Fuck Cancer" and hosted by the art organizations and real estate developer, also brought together many local vendors who donated items for the night, altogether raising $70,000 for Bassett, who was struck with a rare form of cancer in April.
"It's very rewarding to see all of these vendors step forward and provide us with their elements and products to make this event a huge success," said Jennifer Pear, manager of events for Dacra.
Lavish Event Rentals donated all of the furniture for the affair, which took over the two floors of the atrium-style venue, while Karla Events offered floral arrangements. Lighting, provided by 3B Productions, changed throughout the night to create a club-like setting and Everlast Productions projected an image created by New York-based painter Kenny Scharf onto Zaha Hadid's "Elastika" sculpture. Eggwhites Catering supplied the food, with additional items from local restaurants and caterers like Lyon & Lyon, Mai Tardi, and the Fresh Diet.
Throughout the night, guests could buy "Fuck Cancer" tattoo applications from Miki Foged Tattoos and Konstantin Grcic, or express themselves by having their words and thoughts translated into poems typed up by staffers from the Poem Depot, a service provided by the Miami Poetry Collective. They could also buy T-shirts designed by Design Miami's Nicole Irizarry.
One of the night's highlights was a silent auction of more than 70 items, including a Michelle Bernstein-signed cookbook and a chef's tasting menu for two at her restaurant Sra. Martinez; overnight accommodations at the Standard Hotel, SoHo Beach House Miami, and the Fontainebleau Miami Beach; Gilt City gift certificates; cosmetics and fragrances from L.V.M.H.; and a private luncheon for 10 at the Vizcaya Museum and Gardens donated by A Joy Wallace Catering Production & Design Team.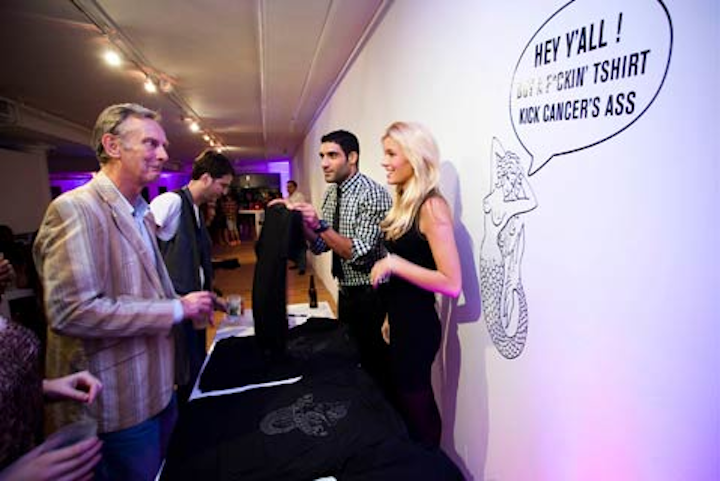 Photo: Oriol Tarridas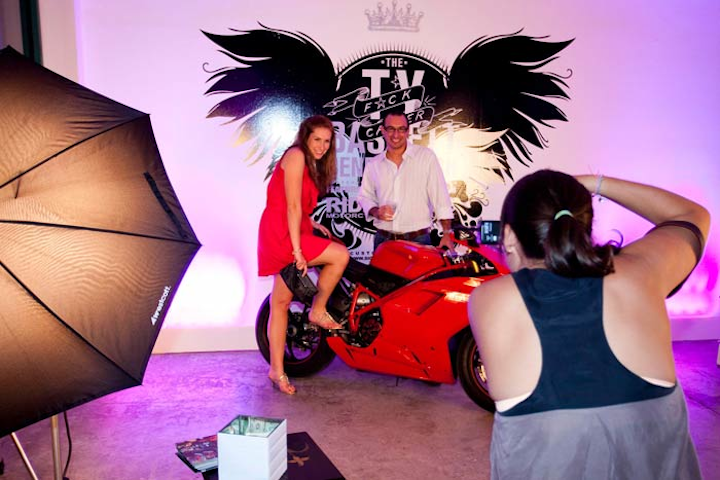 Photo: Oriol Tarridas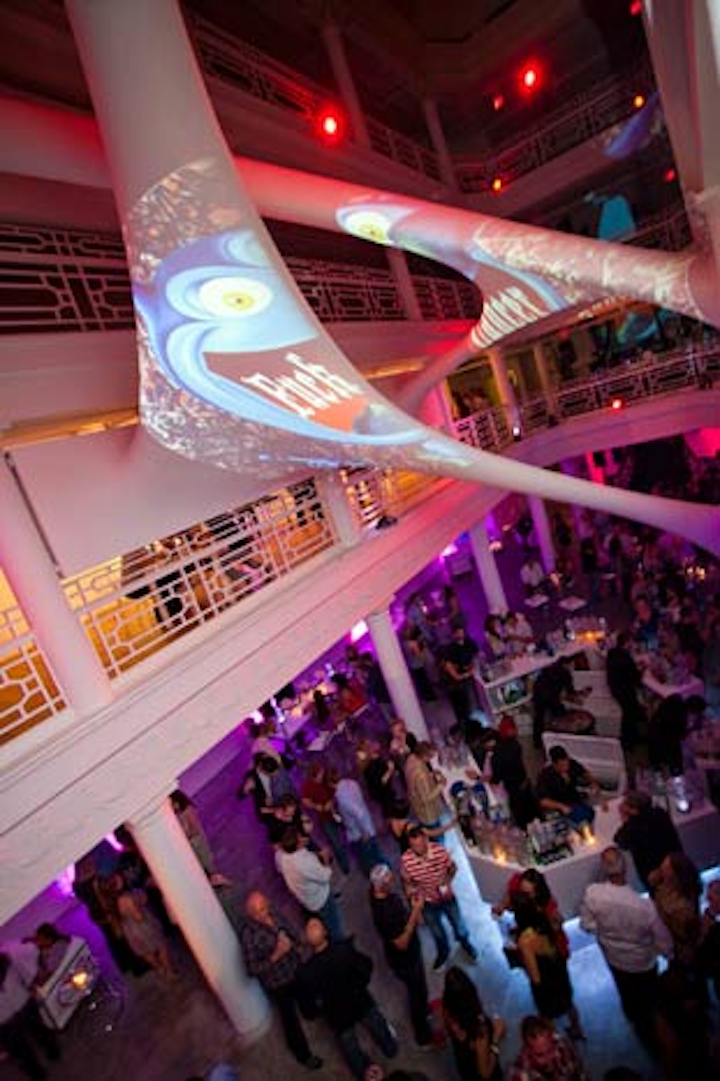 Photo: Oriol Tarridas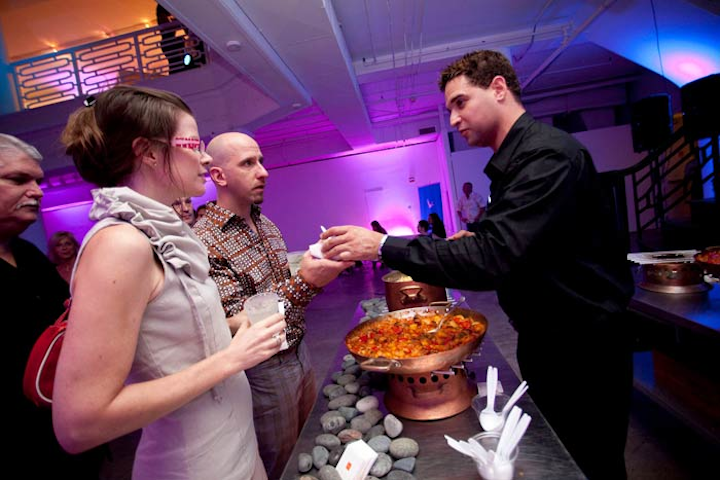 Photo: Oriol Tarridas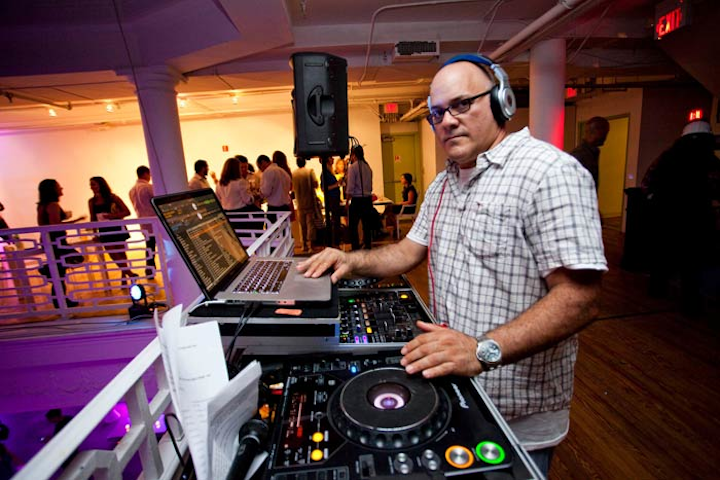 Photo: Oriol Tarridas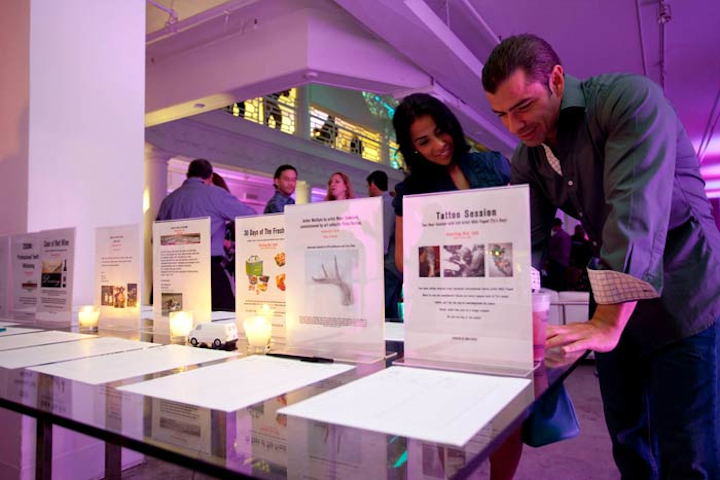 Photo: Oriol Tarridas
Photo: Oriol Tarridas
Photo: Oriol Tarridas
Featured Venues/Suppliers: