BizBash L.A. Readers' Choice Awards: Voting Is Now Open
May 29, 2012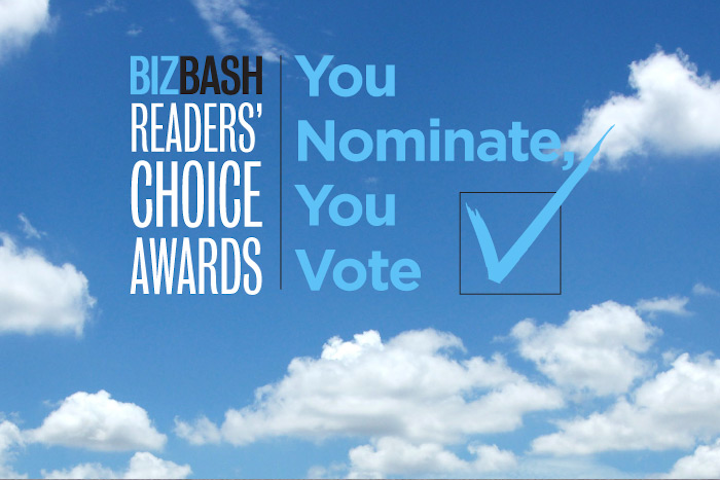 BizBash has announced the event and meeting professionals who have been named as finalists in our Los Angeles Readers' Choice Awards. This group of nominees across 13 categories—including Fund-Raising Event Planner of the Year, Entertainment Act of the Year, Corporate Event Planner of the Year, Event Designer of the Year, and Venue Manager of the Year—was endorsed by industry peers in a call for nominations that recognize individual contributions to the greater Los Angeles-area event and meeting industry.
   
Voting closes on Sunday, June 10, at 11:59 p.m. PST, and the winners will be announced at the BizBash IdeaFest Los Angeles at the Los Angeles Convention Center on June 13. To cast your vote, click here.
   
And the finalists are ...
Association Event Planner of the Year:
Sherry Hall, California Association of Health Facilities
Wayneston Harbeson, National Association of Television Program Executives
Monica King, California Association of Realtors
Alejandro Menchaca, Latino Professional Network
Cathy Novaresi, Association of California Nurse Leaders
Shana Ostrovitz, American Diabetes Association
Patricia Wall, Hospital Association of Southern California

Caterer of the Year (In-House):
Cathy Alas, Los Angeles Convention Center
Don Brookshire, Beverly Hilton
Frank Fraser, Mandalay Bay Resort & Casino
Tiffany Lai, Wolfgang Puck at Hotel Bel-Air
Tony Maalouf, The Mission Inn Hotel & Spa
Cecil Rajendra, Pacific Palms Resort & Conference Center
Harvey Stern, Bellagio

Caterer of the Year (Off-Premise):
Gary Arabia, Global Cuisine by Chef Gary Arabia
Bibiana Deaver, Pinkberry
Alan Dunn, Tres L.A.
Daniel Flores, Bread & Wine Catering
Joe Melillo, Epicurean Events Los Angeles
Mary Micucci, Along Came Mary Productions
Elle Nucci, Premiere Catering
Youngho Yoo, Kogi BBQ

Corporate Event Planner of the Year:
Cynthia Castro, Pasadena magazine
King Dahl, MGM Resorts
Patricia Moore, Mattel
Jonathan Murnane, Activision
Michael Vargo, The Walt Disney Company

DJ of the Year:
KC Campbell, VOX DJs
Casey Connor, DJ Casey Connor
Joey Dimarino, DJ Joey D
Lee Dyson, Hey Mister DJ
Zen Freeman, DJ Zen Freeman
Michelle Pesce, DJ Pesce
Tessa Young, DJ Tesslove

Entertainment Act of the Year:
David Garibaldi's Rhythm and Hue
De Leon Productions
Infusion Xperience
Matz and Moser
Liquid Blue
Zen Arts

Event Designer of the Year:
Rene Delacueva, R. Jack Balthazar
Brian Diamond, The Visionary Group
Janet Elkins, EventWorks
Samantha Heart, Hampton & Heart
Chad Hudson, Chad Hudson Events
Ricardo Luna, Luna Gardens Events
Mircea Manea, Blueprint Studios
Joe Moller, Joe Moller Events
Alexandra Rembac-Goldberg, Sterling Engagements
Kimberly Seeherman, Events by Fabulous
Joanne Valentine, Moxie Creative
Brian Worley, YourBash!
Shawna Yamamoto, Shawna Yamamoto Event Design

Event Producer of the Year:
Robert Badgley, The Visionary Group
Cheryl Cecchetto, Sequoia Productions
Ashley Dimond, Los Angeles Party Designs
Lisette Elhayani, Fresh Wata
Jaime Geffen, YourBash!
Jason Harder, Shiraz Events
Russell Harris, Russell Harris Event Group
Cara Kleinhaut, Caravents
Germaine Moody, Germaine Moody Events
Tim Swift, Bounce
Maggie Swisher, Swisher Productions
Jason Wanderer, Precision Event Group
Fund-Raising Event Planner of the Year:
Velma Brooks-Benson, Girl Scouts of Greater Los Angeles
Stephanie Jernigan, Segerstrom Center for the Performing Arts
Stacy Seligman-Kravitz, Cedars-Sinai Medical Center
Jen Poyer, Catalina Island Conservancy
Dana Tomarken, MusiCares & Grammy Foundation
Carmen Torres, The Lopez Foundation

PR Professional of the Year:
Christina Cassidy, MusiCares & Grammy Foundation
Ingrid Chapman, Chapman Communications
Brendan Flynn, Los Angeles Auto Show
Andy Gelb, Slate PR
Kim Kessler, Four Seasons Los Angeles at Bevery Hills
Mary Ann McQueen-Butcher, Authentic PR
Chet Mehta, Sunshine Sachs
Lisa Summers, About Town Public Relations
Rachel Weil, Weil Public Relations

Reality Show Event Planner of the Year:
Colin Cowie, Don't Be Tardy for the Wedding
Kevin Lee, The Real Housewives of Beverly Hills
Dina Manzo, Dina's Party, Real Housewives of New Jersey
Shawn Rabideau, Bethenny Ever After, Bethenny Getting Married
David Tutera, My Fair Wedding

Social Event Planner of the Year:
Kimberly Clark, drezrehersal Lifestyle Co.
Jenifour Jones, Go Get It Events
Charley King, Bluebell Events
Sarajane Landun, SJL Events
Colette Lopez, La Fete Weddings
Sarah Lowy, JOWY Productions
Heidi Mayne, Red25 Events

Venue Manager of the Year:
Samantha Bransky-Scott, Los Angeles County Museum of Art
Vivian Campbell, W Hotel Hollywood
Joel Castillo, Dal Toro Ristorante & Event Center
Liz Dugan, Annenberg Community Beach House
Preston Gaspar, Belasco Theater
Melissa Goodman, Sadie Kitchen & Lounge
Mandy Hanlon, Petersen Automotive Museum
Becky Posternak, Fairmont Miramar Hotel & Bungalows
Deanna Valencia, Los Angeles Convention Center
Anika Warden-Ingalls, Vibiana
Brian Watson, Staples Center
Featured Venues/Suppliers: