Red Bull Races Planes Over New York Waterways
June 29, 2010
Last weekend Red Bull defied odds by taking over the waters between Battery Park and Liberty State Park to stage a two-day air race, where 12 pilots zipped through an inflatable obstacle course at speeds of 250-plus miles per hour. Circling the Statue of Liberty on June 19 and 20, the single-seat prop planes entertained some 40,000 ticket holders throughout the weekend, with British pilot Paul Bonhomme taking the top prize for his one-minute, 10-second flight time.
Created in 2003 by Red Bull and Austrian firm CW Sports Marketing, the Air Race has since set up 49 courses—over both land and water—in countries including Germany, the United Arab Emirates, Australia, Portugal, Canada, and Brazil. It took nearly five years of planning for a New York leg of the race to become a reality, given the city's size and stringent security standards. 
The event's sprawling footprint took over two areas of Liberty State Park (leaving plenty of free, prime viewing space for those without tickets), and included two 40-foot-tall grandstands that sat 4,000 and 8,000, a 4,000-square-foot broadcast center, a five-story radio control tower, and dozens of concessions serving eight-ounce sirloin burgers for just $6. "The goal is to give guests an experience as high-end as the brand," said Eatertainment Special Events director Sebastien Centner, who orchestrated the weekend's catering (with help from Great Performances) and hospitality.
Speaking of hospitality, there was plenty of it. Beyond the general ticketed areas were three V.I.P. areas that—for a price—offered unparalleled views, open bars and buffets, plush seating, and some much needed shade. The "Race Club" section of the campus housed some 2,000 guests (for $200 a day) and came with complimentary sunscreen, highboy tables and stools, oversize umbrellas, and unlimited burgers, hot dogs, beers, and Red Bull-infused cocktails from eight bars. Companies looking to entertain clients and staffers could also participate by buying lots of 50 $750 two-day tickets, for access to a separate lounge and better views of the course.
The High Flyers Lounge, a V.V.I.P. area of sorts, was home to a plusher, air-conditioned environment with a $1,500 two-day ticket. Guest like Liev Schreiber and Zach Braff viewed the race from a bilevel structure filled with fluffy white couches couches, potted palm trees, upgraded eats, and champagne service.
While Red Bull ran the show, sponsors Stoli, Volkswagen, and Breitling got in on the action via cocktail menus, course branding, and plane sponsorships, respectively.
Next up for the pilots is Lausitz, Germany, on August 7 and 8, followed by Budapest later that month, and the season's last race, in Portugal in September. While a final decision has yet to be announced, the event is nearly confirmed to return to the New York area in 2011.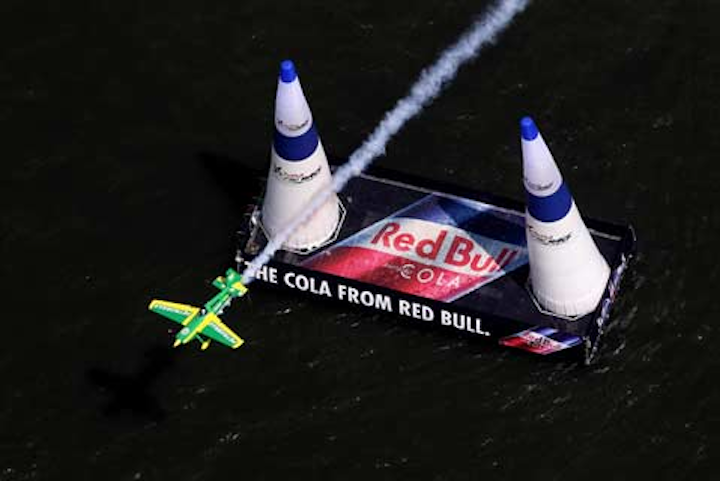 Photo: Courtesy of Red Bull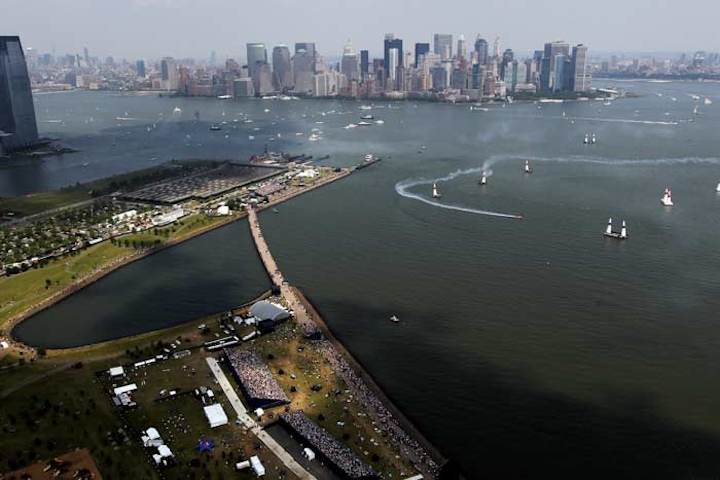 Photo: Courtesy of Red Bull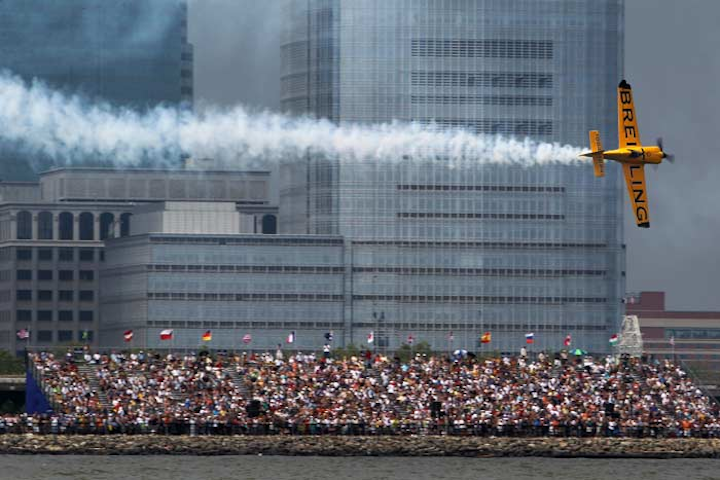 Photo: Courtesy of Red Bull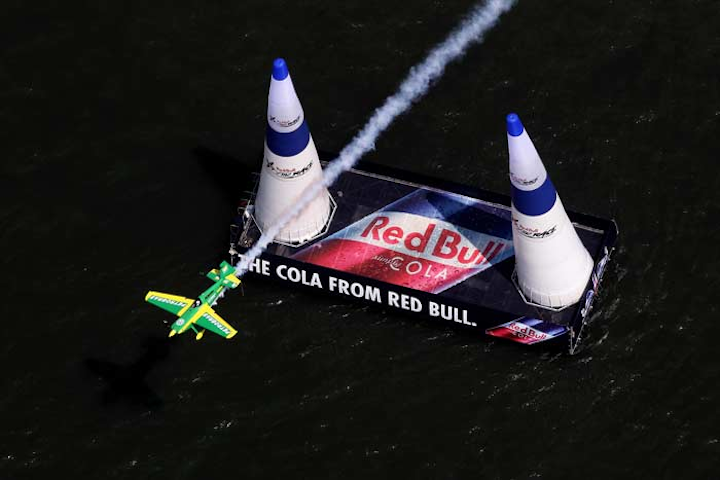 Photo: Courtesy of Red Bull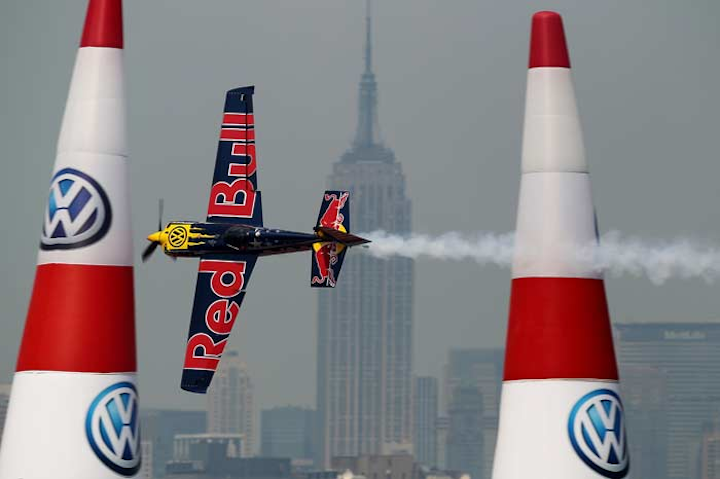 Photo: Courtesy of Red Bull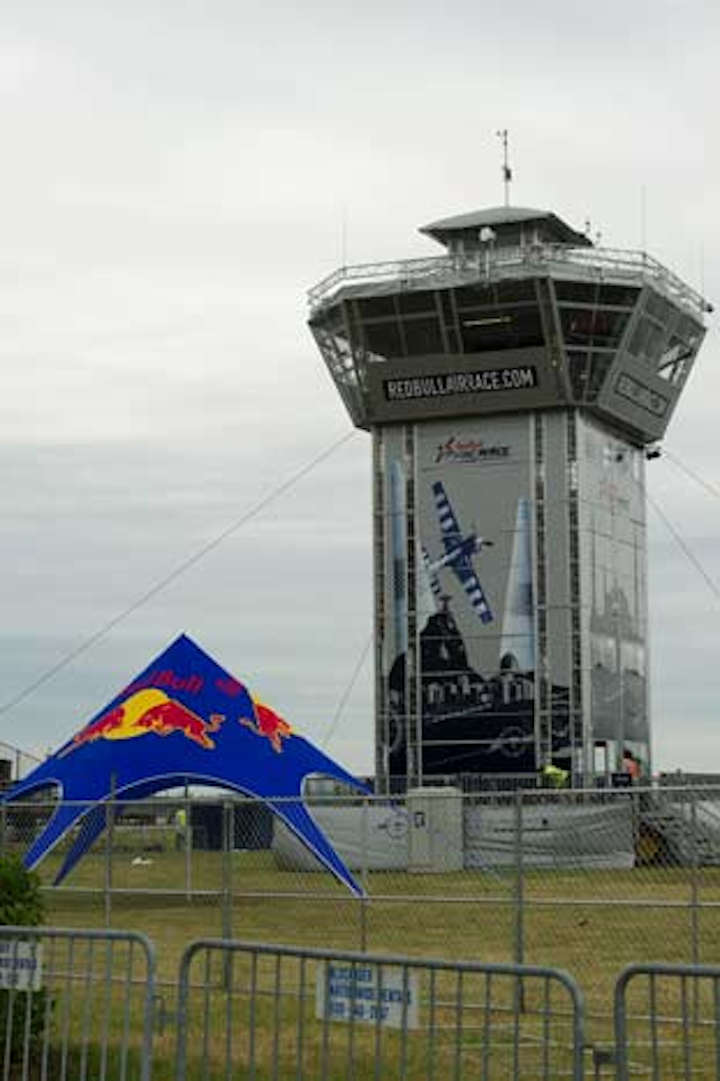 Photo: Graeme Sodenkamp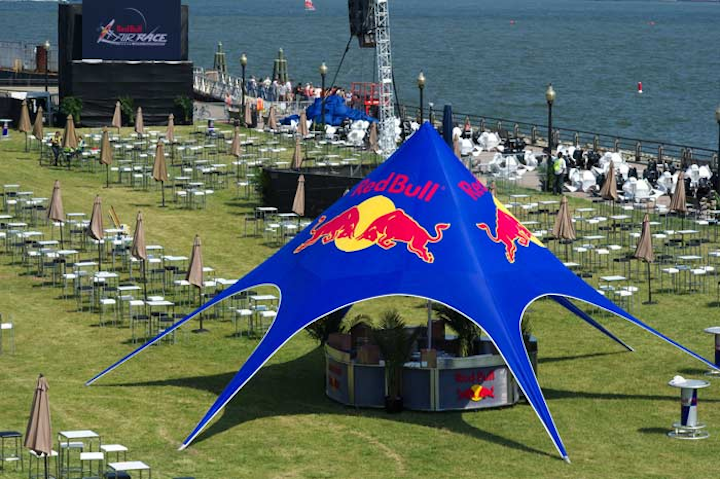 Photo: Graeme Sodenkamp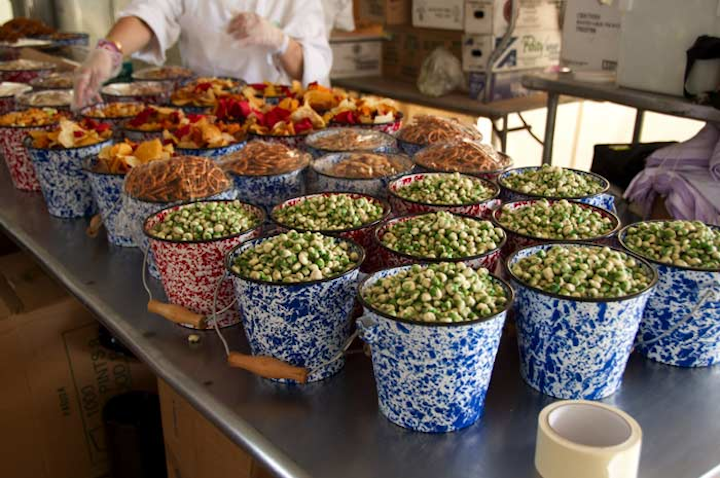 Photo: Graeme Sodenkamp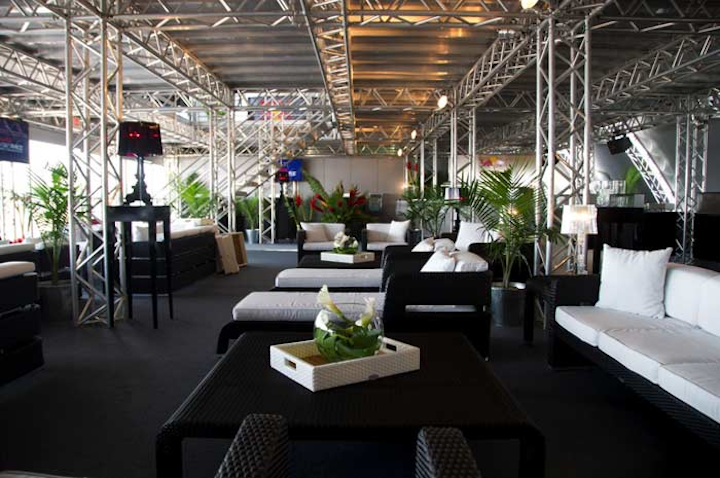 Photo: Graeme Sodenkamp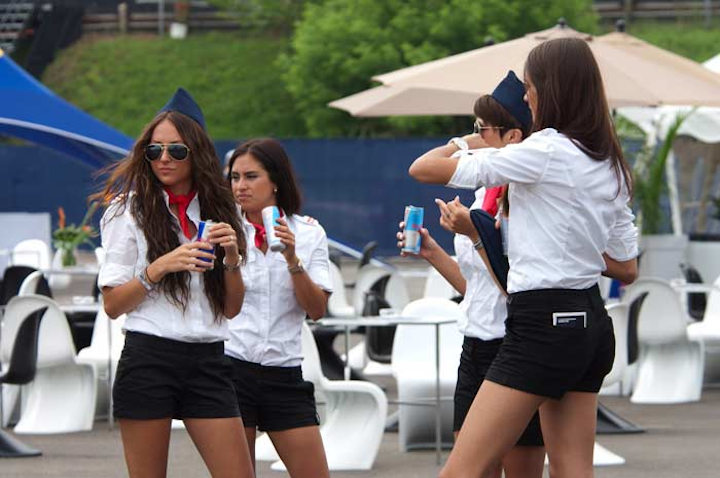 Photo: Graeme Sodenkamp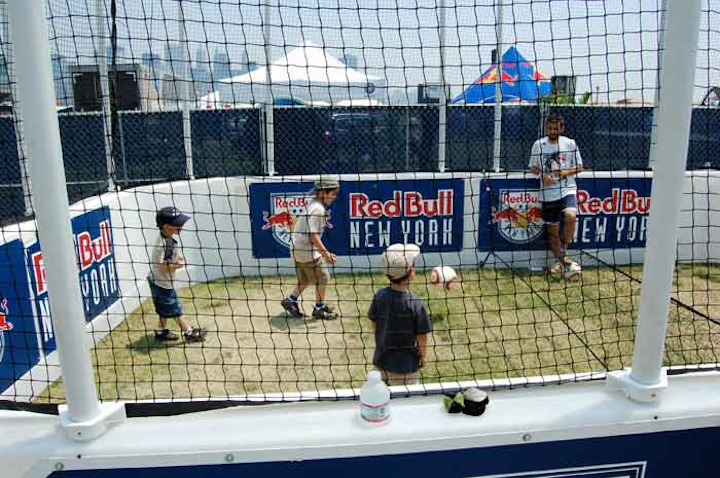 Photo: Graeme Sodenkamp
Featured Venues/Suppliers: