Blaze Your Trail With Eclectic Outdoor Meeting Spaces in Diablo Valley
September 9, 2014
Top meeting planners throughout Northern California were invited to attend the Meet Diablo Valley trade show to discover the secrets of Diablo Valley for meetings and corporate events of all sizes. From huge corporate dinner events held at the summit of Mount Diablo to V.I.P. concert experiences, meeting planners were shown they could book a variety of outdoor experiences in Diablo Valley without steep Bay Area prices.
Held in early September, the Meet Diablo Valley event provided meeting and event planners with new ideas and incentives for outdoor meeting events in this emerging destination. Meeting planners are always on a quest for a unique outdoor experience to book for corporate groups, and the summit of Mount Diablo does not disappoint. The summit of Mount Diablo's 3,948-foot peak is accessible by shuttles and vehicles, and the expansive lookout area at the top provides a breathtaking event space "Defying Expectations" for any meeting planner. With 360 degrees of exhilarating views from the San Francisco Bay, the Sierras, and Napa Valley, meeting planners experience an extraordinary space that exceeds their clients' every wish for an outdoor event. Contact the Mount Diablo State Park to reserve the summit space. For more intimate group events, the park has an array of private outdoor spaces for any size group. Click here to visit the website for Mount Diablo State Park.
Another outdoor venue meeting planners have discovered is the exclusive Concord Pavilion. Private and hotel shuttles transport groups to the venue and event planners will delight in planning an unforgettable live concert experience with a VIP vibe. Concord Pavilion has reserved areas for meeting groups, and event planners work with Concord Pavilion on building the best VIP live concert experience outdoors.
Diablo Valley offers a variety of customized incentive packages designed to defray costs. In Diablo Valley, event planners are "Defying Expectations" for groups on a budget and booking amazing outdoor events for every meeting type. Incorporate the natural beauty of the area and be rewarded with the balance of inside and outside elements in every meeting. Start planning at diablovalleyca.com.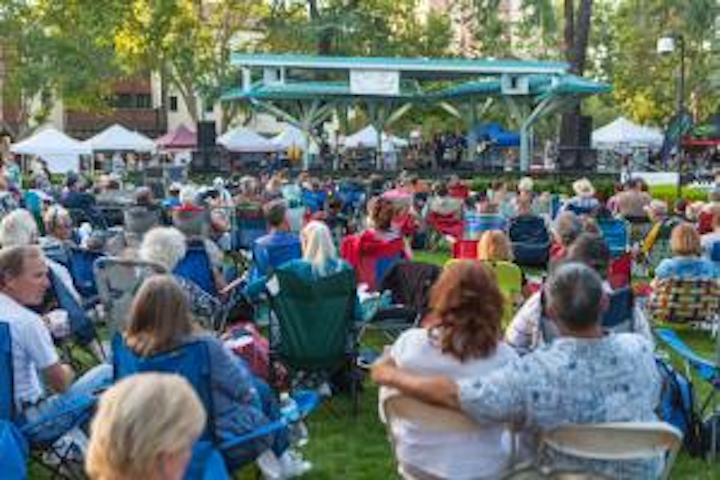 Photo Courtesy of Diablo Valley