Brand New
To launch its new logo and a renewed emphasis on eco-consciousness, Just Energy—formerly Energy Savings Group—held a beachfront barbecue for more than 300 employees at Sunnyside Pavilion.
July 28, 2009
Just Energy's annual employee barbecue, held Friday at Sunnyside Pavilion, doubled as an opportunity to rebrand the company formerly known as Energy Savings Group. The electricity and natural gas supplier called on Walter Galvao of Decor With Grandeur to plan the dual-purpose event for more than 300 guests.
"What's critical is the rebranding, but [the adoption of the new name] is also a huge initiative on the environmental front. The company is all about being more green now," said Galvao, who has planned the organization's annual barbecues, picnics, and holiday parties for several years.
For the barbecue, which began at 6 p.m., Galvao played up the colours in the company's new logo by filling the courtyard at Sunnyside Pavilion, a white stucco building, with simple green and blue lighting. Dining tables topped in blue linens filled a tent from Higgins Event Rentals at the rear of the pavilion, facing the beach, where 22 teams of employees competed in a volleyball tournament throughout the evening.
When a thunder storm hit about 5:30 p.m. Galvao and his team quickly attached the side panels to the outdoor tent. "You definitely have to consider weather as a factor," he said. "When you're renting tents, always get the sidewalls." A covered area located just off the courtyard served as the dance floor, which Soundscape lit with custom gobos that reflected the Just Energy brand. The company's new logo adorned the white bar, and promotional banners were displayed in the courtyard surrounding the venue's fountain.
Galvao noted that Just Energy requested environmentally friendly paper products for the event. "The cups are biodegradable, and the paper plates and napkins will be composted," he said, noting the company decided against using fresh flowers as part of the decor. Rather, votive holders topped tables in the dining area.
The informal menu, catered by the venue, included a buffet with Cajun chicken breasts, burgers, and a selection of salads. "It's a very casual event. There's not too much bling," said Galvao, who planned the company's 2008 barbecue at Polson Pier. This year, the organization wanted a more intimate setting, he said. "We loved the outdoor space at Sunnyside."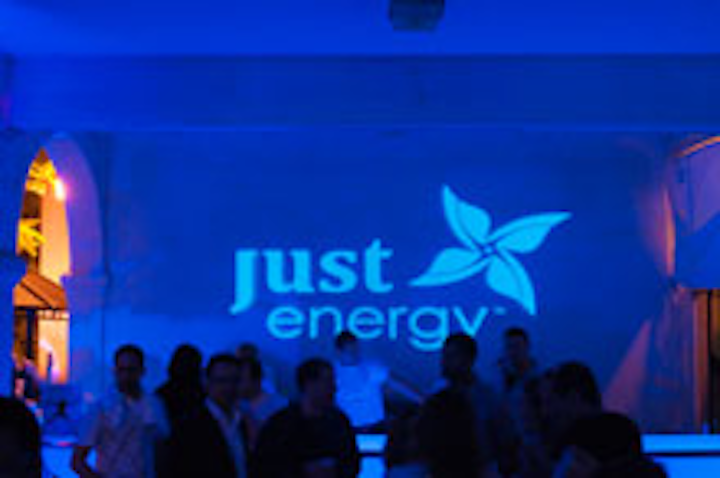 Photo: Decor With Grandeur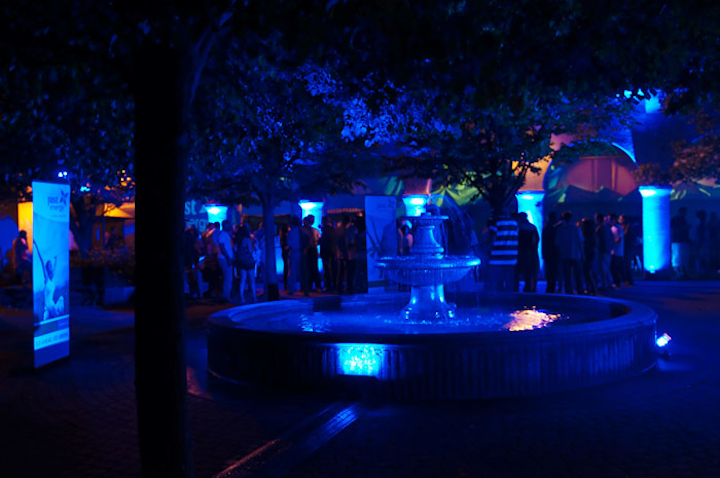 Photo: Decor With Grandeur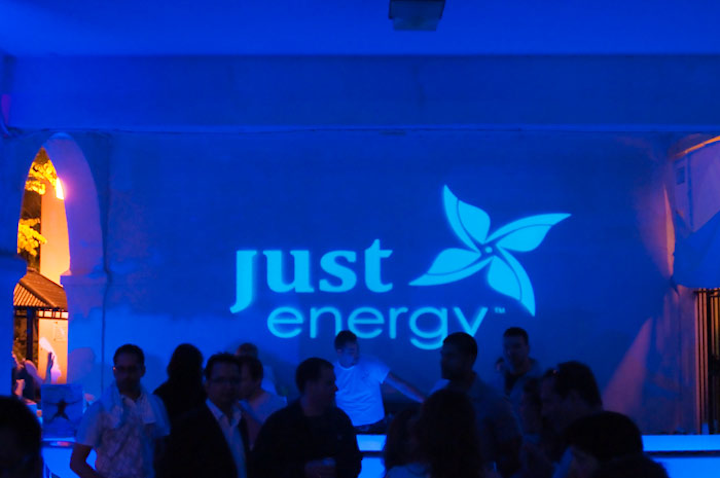 Photo: Decor With Grandeur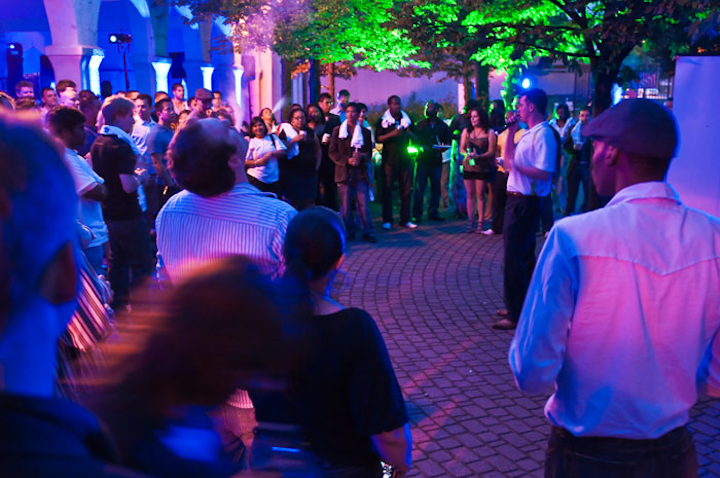 Photo: Decor With Grandeur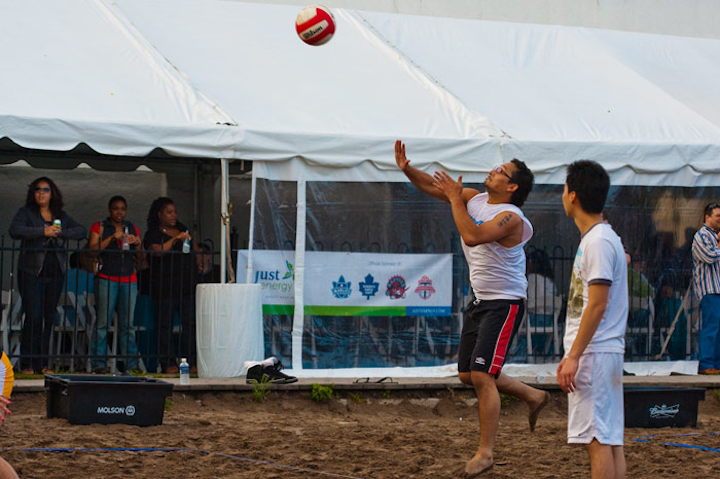 Photo: Decor With Grandeur
Featured Venues/Suppliers: