3 Interactive Activities for Toronto Events
April 26, 2010
Looking for ways to engage guests at an event or meeting? Here are three ideas for interactive experiences that can be tailored to suit a variety of events.
1. Carrie Rubel of Massage on Wheels and Dave McNamara of Element Oxygen Bars joined forces in March to begin offering a new on-site spa experience—oxygen infused massage services. The two companies can set up a separate oxygen bar and massage station or they can deliver both services at the same time, enabling guests to receive a neck and shoulder massage while receiving an oxygen treatment at a mobile station. Spa packages including two massage chairs with oxygen treatments cost about $280 per hour.
2. Aromachology, launched in Toronto in September by Kirsten Menkes and Schlee Firsten, can set up a perfume bar that provides attendees with the ability to design their own fragrance. Consumers complete a 10-question scent profile that places them into one of five personality groupings, including "sophisticated and sensual floral," "totally edible gourmand," "exotic spicy Oriental," "clean and fresh," and "bold and brisk woodsy." Consumers then choose three of 15 different notes to top off the fragrance. One hundred milliliter bottles of custom fragrances can be pre-purchased for event attendees at a cost of $80 each. A minimum of six bottles is required and additional set-up fees are $150. For large-scale events, Aromachology can provide fragrance samples to guests for a flat rate, which starts around $500.
3. Lip Labz can set up a kiosk similar to an ice-cream stand, where event guests can customize their own lip balms and glosses. Attendees can choose a patterned tube and lip balm flavour from a selection that includes more than 30 offerings like lime, mango, chocolate truffle, rum, strawberry banana, watermelon, root beer, and cotton candy. Lip Labz mixologists pour the hot lip balm as guests look on. The lip balms, which contain beeswax, shea butter, cocoa butter, and coconut oil, solidify in about two minutes. Labels can be branded with logos and customized for corporate events. The setup fee is $109, and the lip balms cost $3 per tube.
Photo: Courtesy of Element Oxygen Bars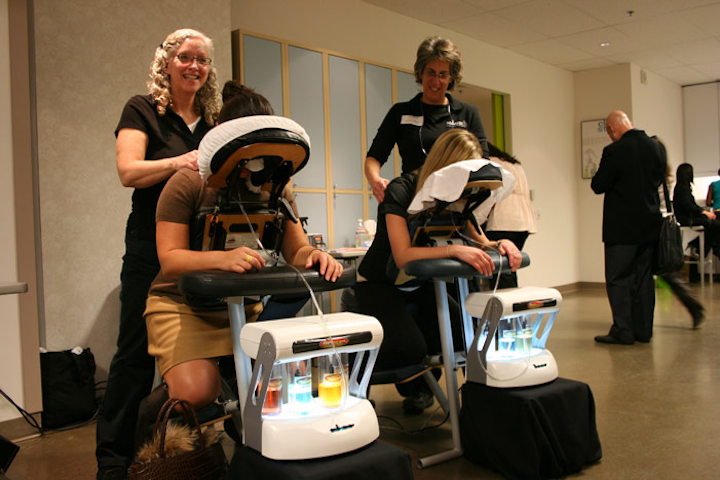 Photo: Courtesy of Element Oxygen Bars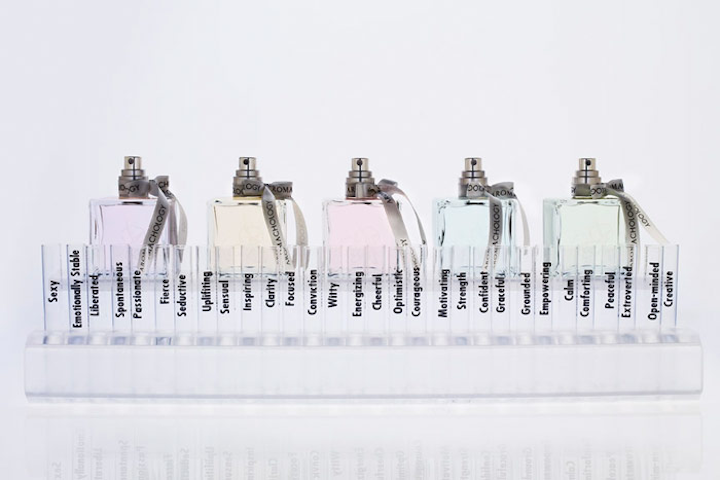 Photo: Courtesy of Aromachology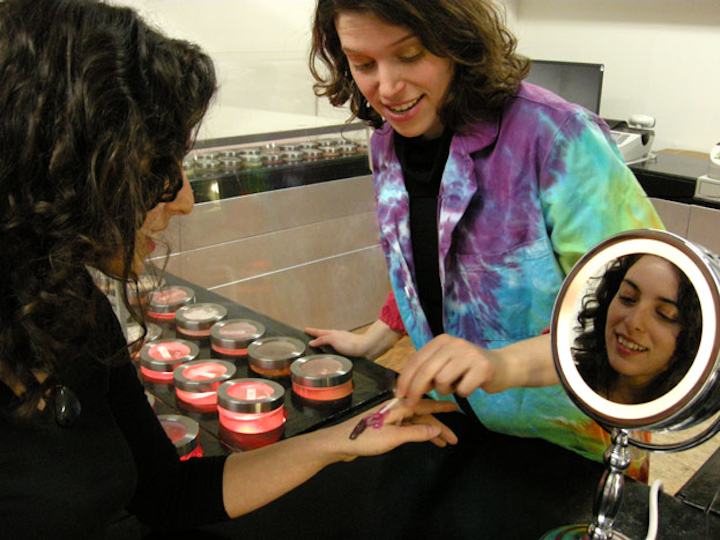 Photo: Courtesy of Lip Labz
Featured Venues/Suppliers: