Ice-Watch Lures Media With Drop-In Launch Party
February 9, 2011
When CanWest Distributors asked public relations and marketing company the Idea Workshop to create an event introducing the four-year-old Ice-Watch brand to local media and buyers, they knew they needed something that would quickly leave an impact on busy reporters who might have only a few minutes to drop in.
"We were looking for a simple, raw space," said Anna Ng, new media and account manager at the Idea Workshop. "The Richmond happened to be in a central area, in the middle of the fashion district, which was perfect."
Each guest received a hand-delivered invite that stood out from regular mail because it was inside an Ice-Watch box—a Lego-like case that each watch is packaged in and that also doubles as a change bank.
Decor at the event itself was largely based around that same box, with the entire collection displayed inside one of the Lego-like glass cabinets used to showcase the watches at retail venues. For added effect, the Idea Workshop hired the Iceman to create a replica of the display cabinet carved out of ice.
Caterer Daniel et Daniel provided cookies imprinted with images of the watches; marketing campaigns and product images were projected on the wall; and the music video for the Black Eyed Peas' "The Time"—which prominently features Ice-Watches—played in a loop on a TV screen. For those guests who could stay a little longer, a small, all-white lounge area was set up for sit-down press interviews.
"We had 40 journalists representing 25 media outlets attend, so the client was really thrilled with the outcome," said Ng, who was especially pleased with the turnout given that the launch, held February 1, coincided with a sizable snowstorm.
Departing guests received one last plea to keep Ice-Watch on their minds: a gift bag stocked with their own take-home watch.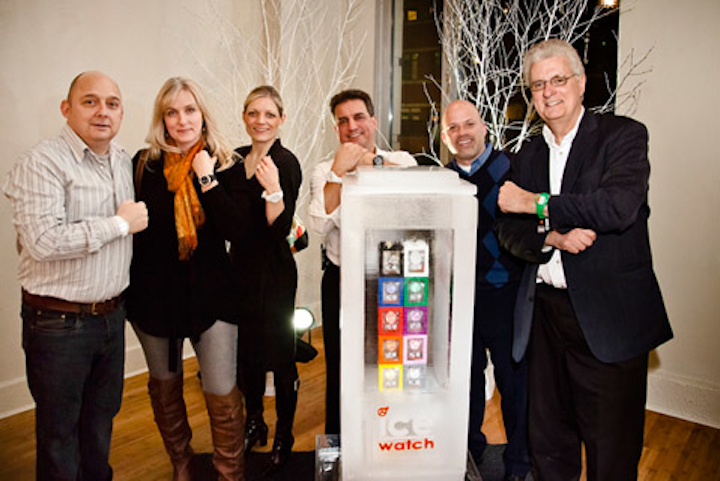 Photo: Josh Fee for BizBash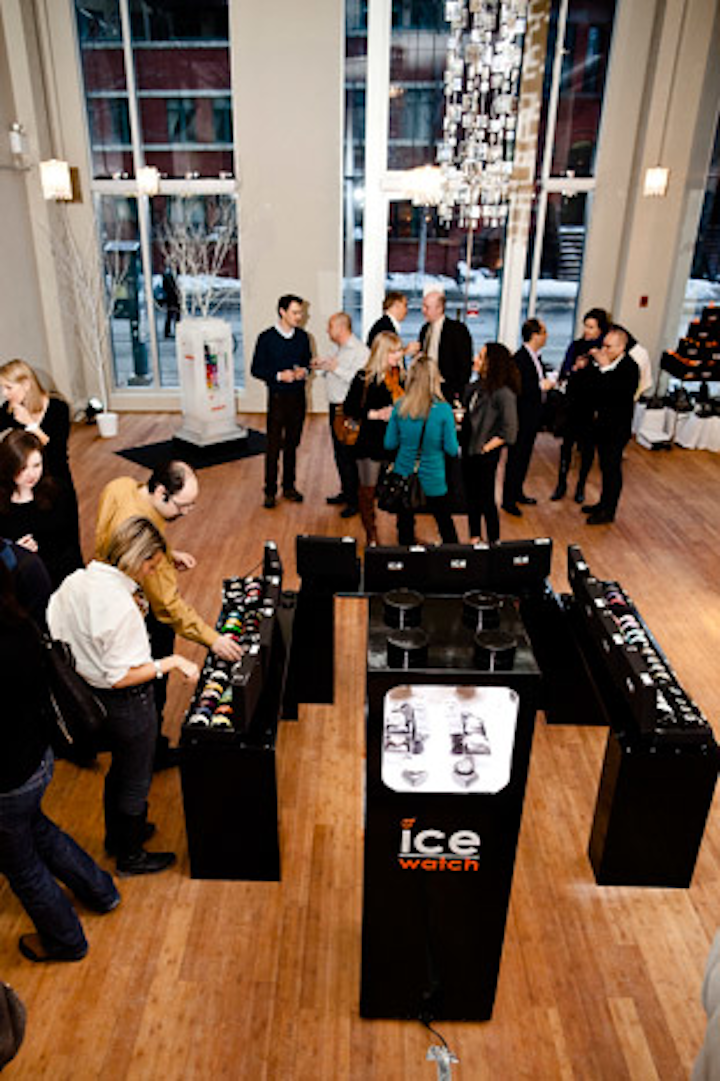 Photo: Josh Fee for BizBash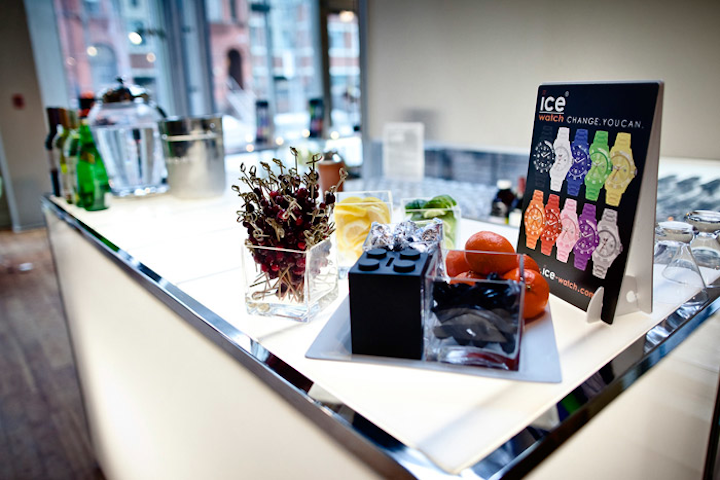 Photo: Josh Fee for BizBash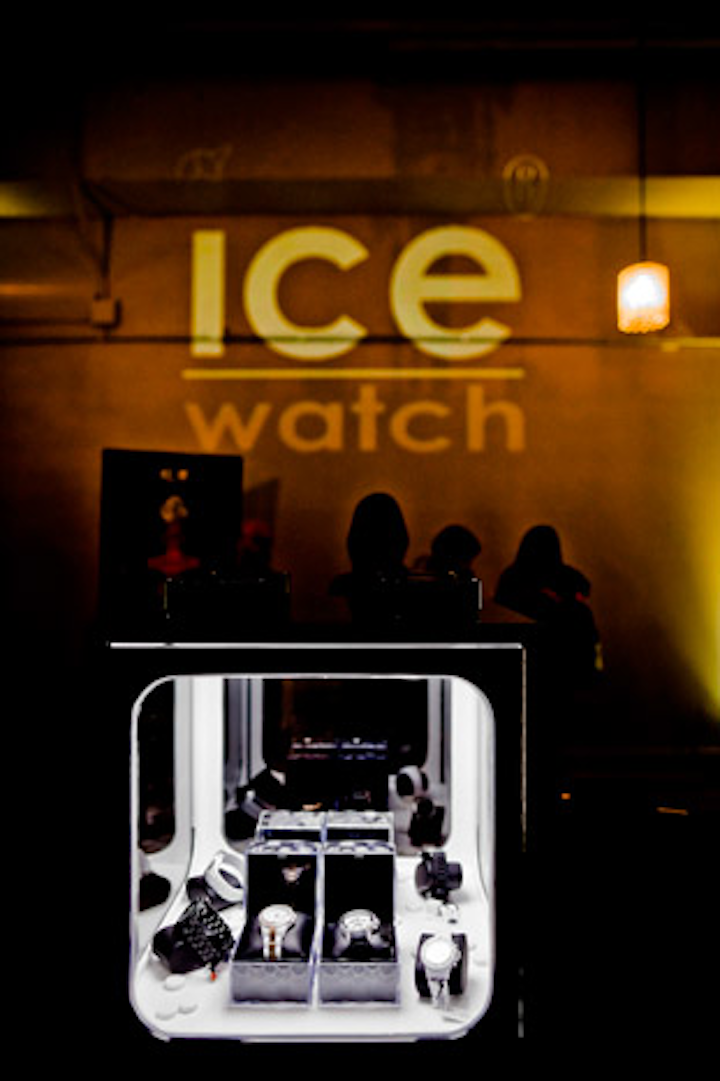 Photo: Josh Fee for BizBash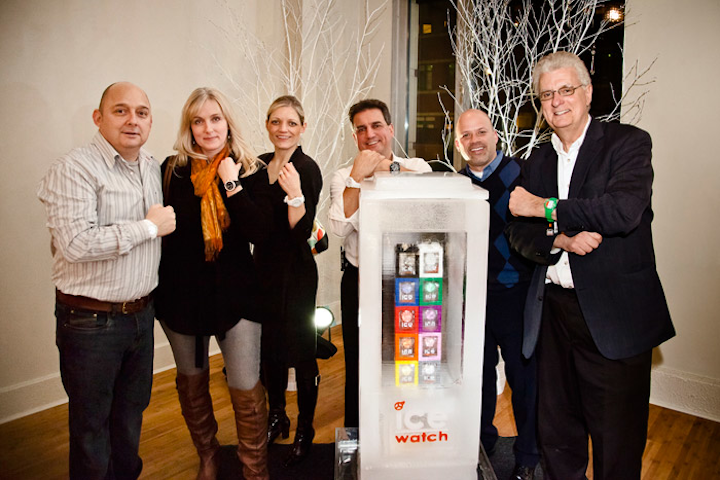 Photo: Josh Fee for BizBash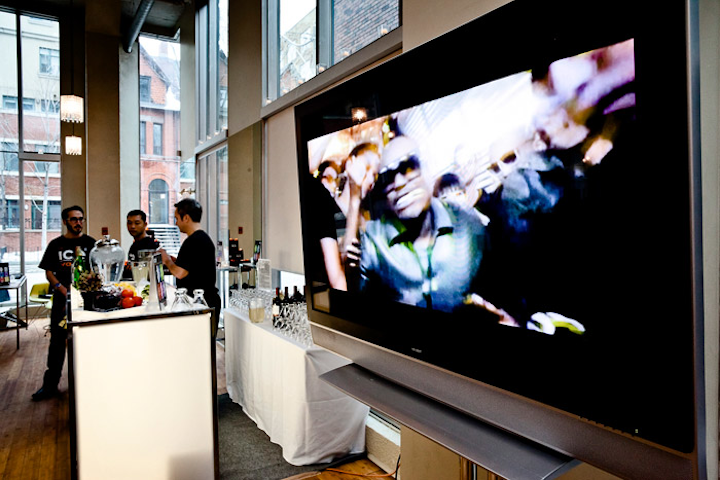 Photo: Josh Fee for BizBash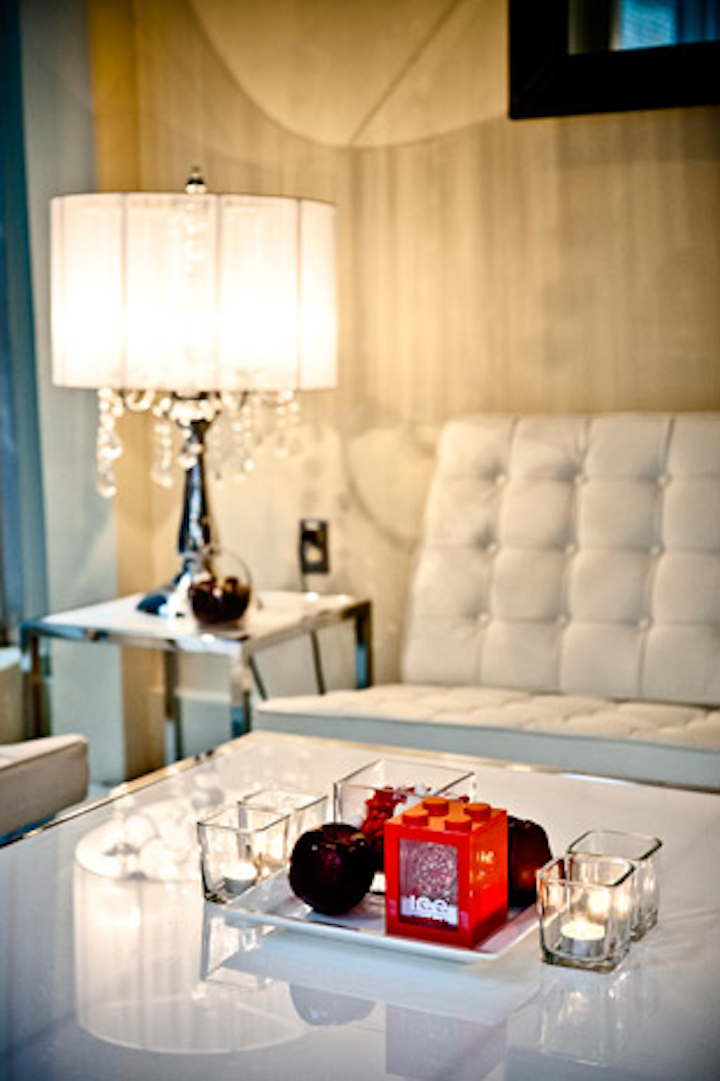 Photo: Josh Fee for BizBash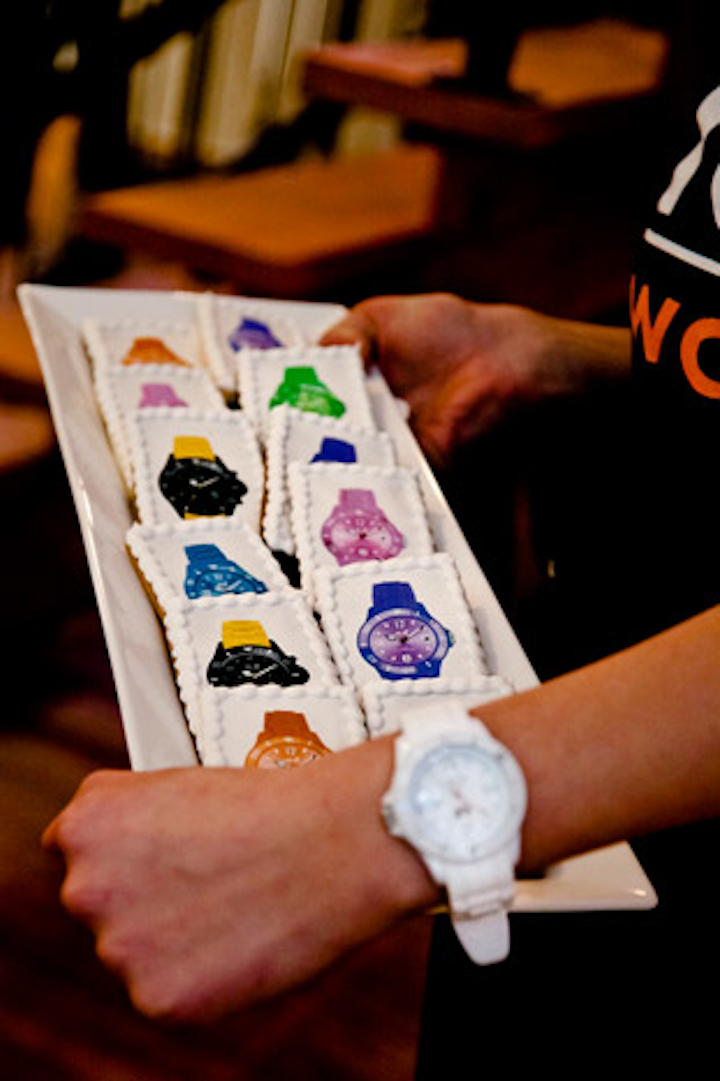 Photo: Josh Fee for BizBash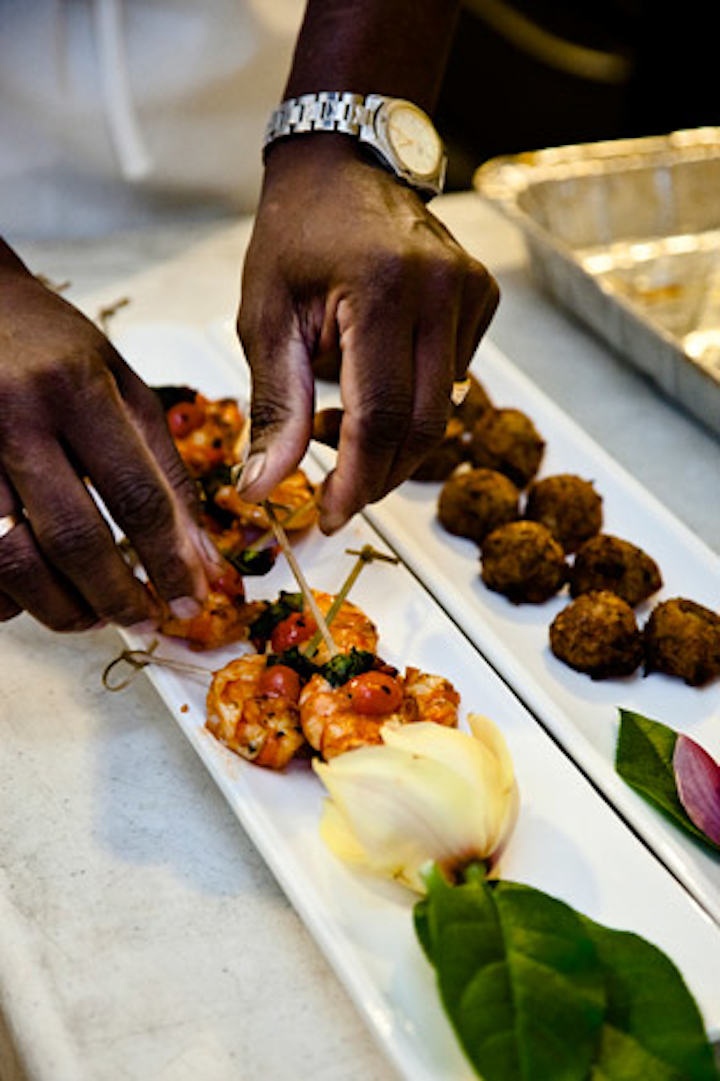 Photo: Josh Fee for BizBash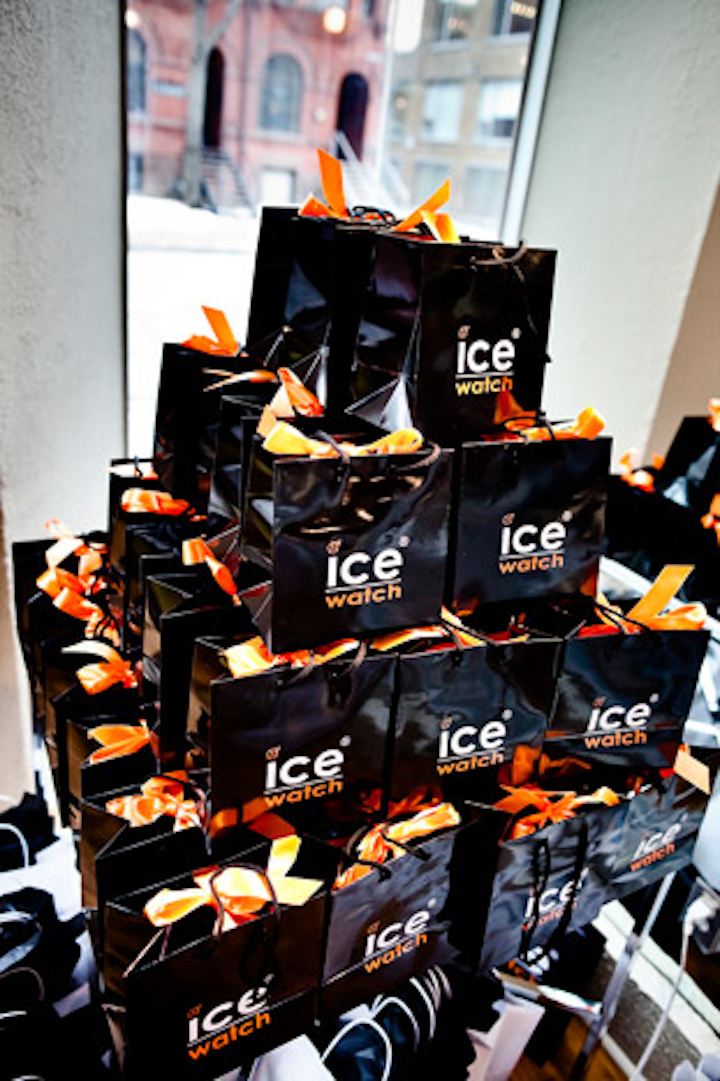 Photo: Josh Fee for BizBash
Featured Venues/Suppliers: