Greeting Cards
General Mills Canada erected a seven-foot wall at Yonge-Dundas Square and invited members of the public to write messages of support to Canada\'s Olympic athletes.
October 8, 2009
General Mills Canada and Canada Post—both official suppliers to the Vancouver 2010 Winter Olympic Games—invited Torontonians to send messages of cheer to Canadian athletes Tuesday at the noon-hour launch of the General Mills Canada Cheerios Cheer campaign at Yonge-Dundas Square.
Members of the public had the chance to meet a handful of Olympic medalists—including Cheryl Pounder and Vicky Sunhoara, gold medalists in women's ice hockey, and Carol Huynh, a gold medal-winning wrestler—along with Paralympian Josh Cassidy and freestyle skier Veronika Bauer at the event, which drew a crowd of more than 500.
Attendees could write and post personal messages on the seven-foot Cheerios Cheer Wall and got a sneak peek of a rendering of the official Cheer Wall, which will be erected outside the Canada Post building on Vancouver's West Georgia Street during the Games, which take place February 12 to 28.
"With the Vancouver 2010 Olympic and Paralympic Winter Games happening in our own backyard, all Canadians should feel this is something they are a part of," said Dale Storey, vice president of marketing, General Mills Canada. "Coming out to meet past Olympians and Paralympians, as well as our Olympic and Paralympic hopefuls, and writing words of encouragement to cheer on our athletes is something we will all remember when we watch the Games in February."
Official Cheer postcards can be found on specially marked boxes of Cheerios. The postcards are addressed to the Olympic Village and Canada Post is covering the postage.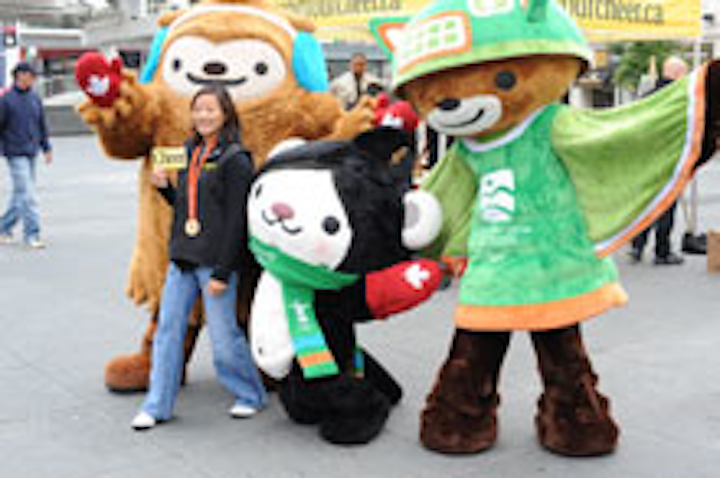 Photo: Sal Sacco/Canadian Press Images
Photo: Sal Sacco/Canadian Press Images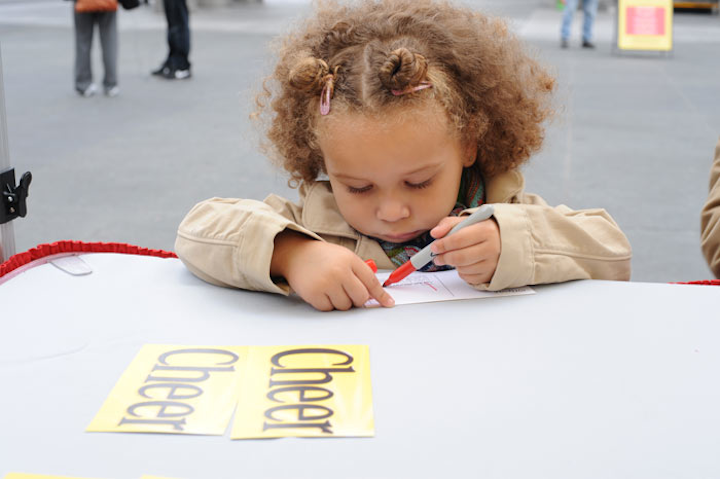 Photo: Sal Sacco/Canadian Press Images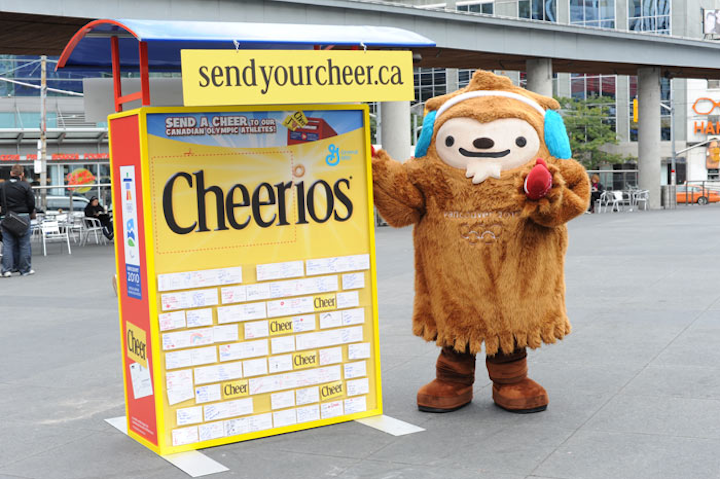 Photo: Sal Sacco/Canadian Press Images
Featured Venues/Suppliers: