Where to Find Customizable, Interactive Projections
A Montreal-based visual design firm provides one-of-a-kind projections of games, animations, and video content.
April 13, 2015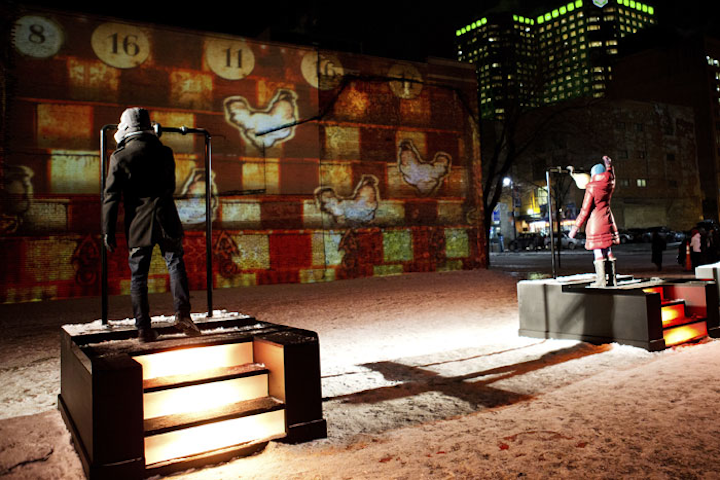 Photo: Cindy Boyce
Turn 3-D projections into interactive games for guests with help from Montreal-based Luz Studio. For the city's annual art show Luminothérapie, the visual design firm, which specializes in lighting, set design, and video content, produced four interactive games inspired by early 20th-century carnival classics, such as shooting galleries and Whack-a-Mole. Pear balls (like speed bags in boxing), which were fitted with sensors that measured players' rotation and speed, served as game controllers. By hitting the balls, players were able to interact with the projection—by knocking over chickens or making hot-air balloons rise—and score points. The games were part of the studio's Fascinoscope installation, a series of eight large-scale projections on structures around the Quartier des Spectacles from December 2014 to February 2015. The other animations featured images of human cannonballs, jugglers, and trapeze artists, as well as optical illusions and a kaleidoscopic cabaret. Luz Studio can provide similar customized interactive games for clients; pricing is available upon request.