See Justin Trudeau's Holographic Guest Appearance at a Hospital Benefit
Toronto General & Western Hospital Foundation hosted a tribute and benefit that included surprise hologram appearances of Justin Trudeau and Larry King.
June 15, 2017
Guests attending a recent Toronto General & Western Hospital Foundation fund-raising benefit honoring Canadian cardiologist Dr. Heather Ross experienced an unexpected surprise—holograms of congratulatory greetings from Prime Minister Justin Trudeau, TV and radio host Larry King, and Canada's first female astronaut, Dr. Roberta Bondar.
The gala and fund-raising event, "Above & Beyond: A Tribute to Dr. Heather Ross," came to the Beanfield Centre on June 1 and was emceed by Canadian sportscaster Brian Williams. Event consultant and designer Penny Shore of P. Shore & Associates partnered with the hospital foundation and ARHT Media—a holographic technology company specializing in "HumaGrams"—to beam in the celebrity guests as an unexpected surprise. Shore says she solicited Bondar to participate, the hospital foundation tapped Trudeau, and ARHT asked King, who's on the company's board of advisors. The event also included a 20-foot hologram of a beating heart that was screened as guests entered the venue. 
Shore says the event design was inspired by Ross's international travels to locations such as Nepal, Bhutan, and Antarctica to increase heart health awareness. On-theme design touches included illuminated string light mercury globe centerpieces. "Because the theme was 'above and beyond,' the illuminated globes were lit to look like a globe of the world," says Shore. Other touches included red program books with a laminated image of Ross's face on the cover. 
For the cocktail reception, the venue was lit in red and featured a 30-foot projection wall of a video loop broadcasting images of Ross's trips. 
The event raised $8.1 million for the Peter Munk Cardiac Centre, the Ted Rogers Centre for Heart Research, and University Health Network.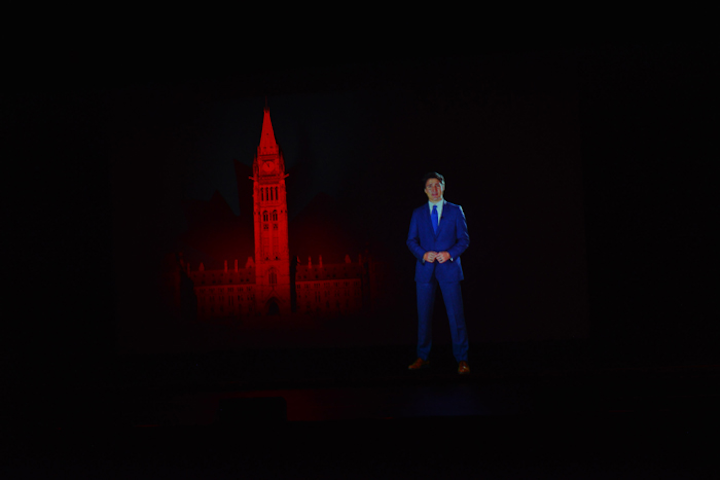 Photo: Toronto General & Western Hospital Foundation
Photo: Toronto General & Western Hospital Foundation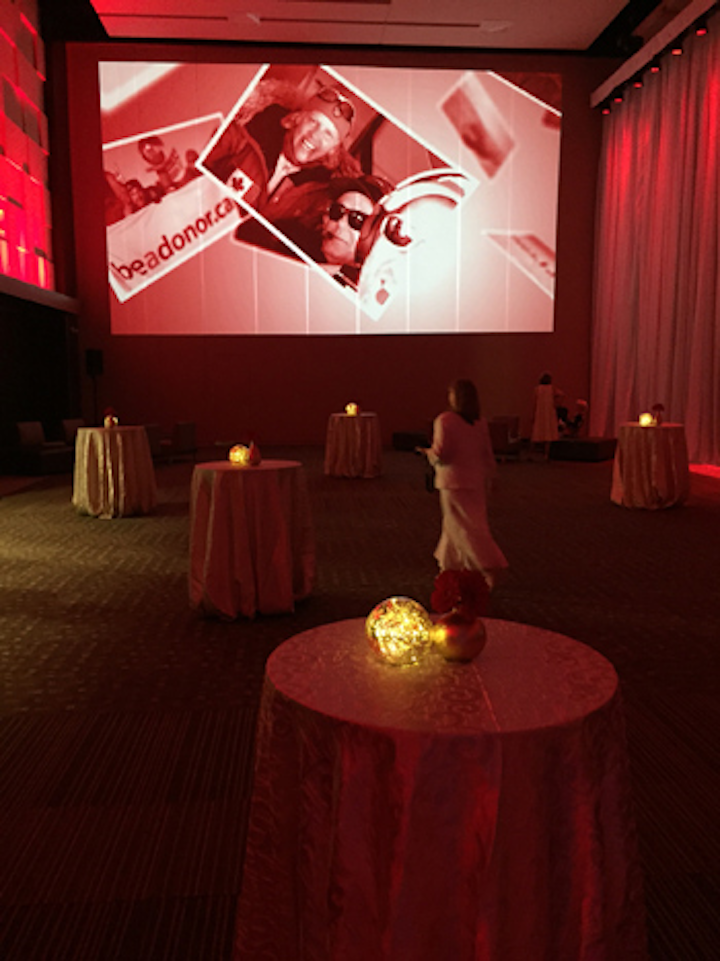 Photo: Toronto General & Western Hospital Foundation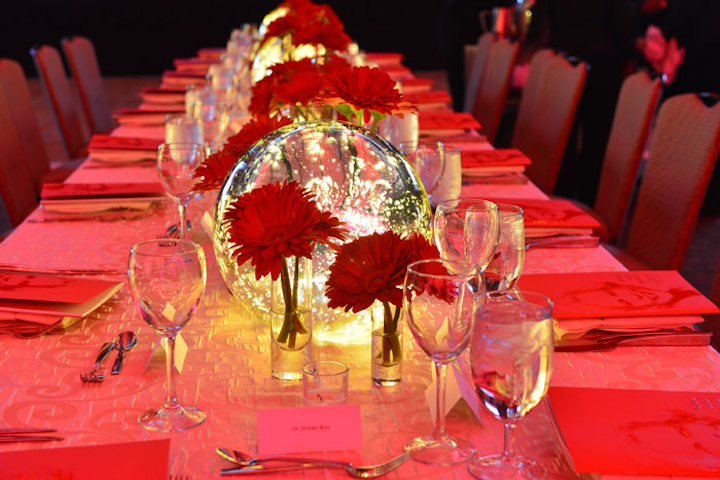 Photo: Steve Blackburn
Featured Venues/Suppliers: