Why Mashable's Networking Event Started Close to Midnight
Find out about the brand's invitation-only, speakeasy-style lounge at a conference for marketing executives.
October 20, 2015
Ideally events, no matter the size or industry, reflect the personality and brand of the host organization. That philosophy is what prompted Mashable to take an unconventional approach to its involvement at the Association of National Advertisers Masters of Marketing Conference, which ended Saturday at the Orlando World Center Marriott. Rather than an evening reception or post-dinner party that is typical at business conferences, Mashable opted to create an invitation-only lounge open from 11:30 p.m. until 2 a.m.
"Mashable is a young brand. We have this giant audience of 45 million people and the vast majority are millennials,"said Seth Rogin, chief revenue officer at Mashable. "So we needed something that spoke to the youth and excitement and energy of our brand, and we felt like a late-night event would speak to that really clearly. And boy did it work."
The conference attracts more than 2,700 chief marketing officers and leaders from agencies and media companies, representing brands such as Google, Audi, GE, American Express, and more. A.N.A.'s vice president of conferences, Kristen McDonough, said when Mashable first offered to host a late-night event in 2014, she was very skeptical, particularly since the conference program begins at 7 a.m. "We said who the heck is going to go to something that doesn't open until 11:30 p.m., but they knew better and they were right," she said.
About 200 conference attendees and their guests filled the hotel's Hawks Landing restaurant Thursday night for the invitation-only event, which included entertainment from the Heather Rice Band. Organizers created mini lounges throughout the venue by pre-setting spirits and mixers in the booths. "This takes people away from a line at the bar and into intimate groups. It's a simple thing, but then we create many intimate events instead of just one big event," said Natasha Mulla, Mashable's director of events. Custom touches included "Mashable Speakeasy"-labeled napkins and coasters and lighters and ashtrays in the outdoor cigar lounge. Guests also took home Mashable-branded aviator sunglasses.     
"While some people thought it would be only the most junior folks, it was actually a really powerful gathering of some of the most senior people from some of the biggest brands on earth," Rogin said. "They know it is a more private event. It's not a giant ballroom. When you are at a conference of 2,700 people it can be hard to make direct contacts with the people that you want to see, and the Mashable Speakeasy let you do that in an extremely private, extremely enjoyable, and sophisticated environment." Visa was a sponsor of the lounge.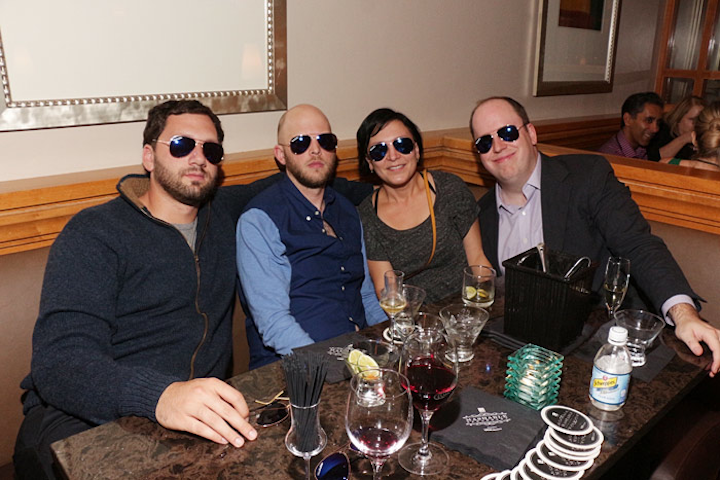 Photo: Courtesy of Mashable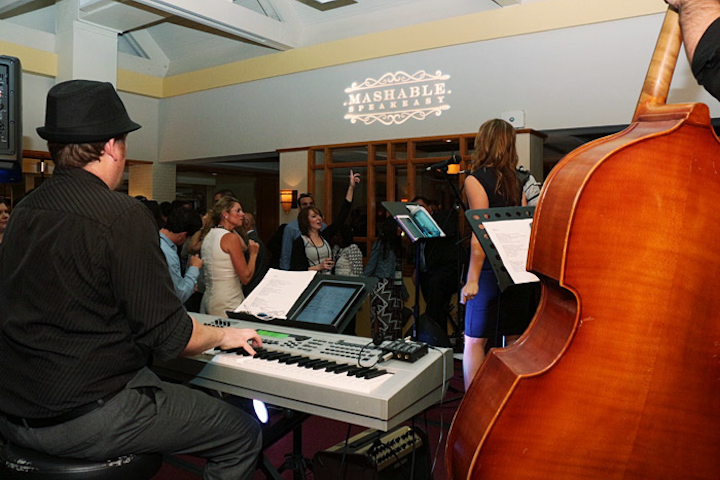 Photo: Courtesy of Mashable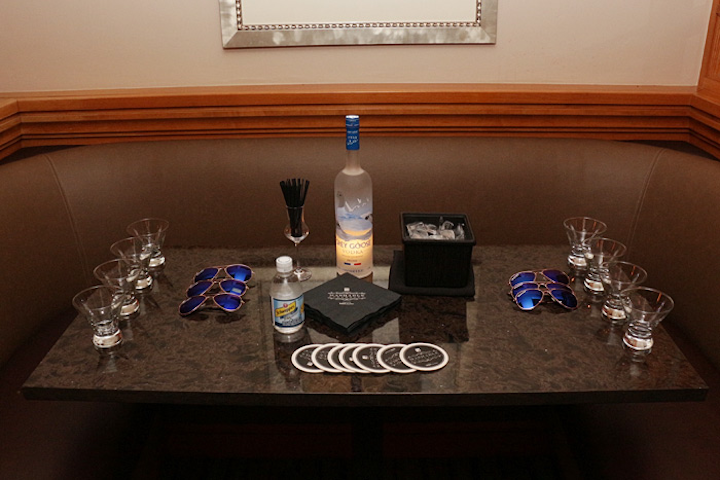 Photo: Courtesy of Mashable
Featured Venues/Suppliers: