NYU Has Monopoly-Themed Party
December 9, 2003
New York University
's special projects coordinator
Grace Greenwich
worked with
Carolyn Buckley
, director of design at
The Catering Company
, to plan a
Monopoly
-themed cocktail party that raised money for NYU's Real Estate Institute (REI). Working with the board game theme—real estate...Monopoly...get it?—the main floor of the
Puck Building
was transformed into three distinct sections that retained the colorful elements of the game. "Rather then overwhelm the space with endless references to Monopoly, I decided to insert subtle touches of the classic board game," Buckley said. Chocolate brown was the unifying base color on the tabletops, cocktail tables and in the buffet table liners—to recall the border of a Monopoly board—and Buckley used three of its bright colors to match the game without creating a garish, too-colorful look.
The space was divided not only by color, but by purpose as well. The 700 guests—most of them NYU REI staff and alum—entered into the blue room, which served as the check-in area and housed a reception for the REI dean and various board members and advisors. The orange room featured a full bar for cocktails as well as Monopoly boards—which lent themselves for an impromptu game—on each of the 16 votive-lit tables. In the green room, 30 dinner tables were covered in green tablecloths illuminated by green glass votives. Guests dined on a buffet-style dinner while a DJ from
Lucky Star Productions
provided music. Throughout the rooms, blow ups of Monopoly cards were inscribed with the names of the various companies that employ NYU alum.
At the four bar areas set up throughout the rooms, guests were treated to "Take a Chance," a series of three mystery-flavored drinks set in small martini glasses. Hors d'oeuvres—including samosas, bite-size chicken club sandwiches and pigs in a blanket—were served on lucite trays decorated with Monopoly money, dice and game cards. At the evening's end, the wait staff passed out cookies decorated like Monopoly cards as take-home mementos.
—
Jim Shi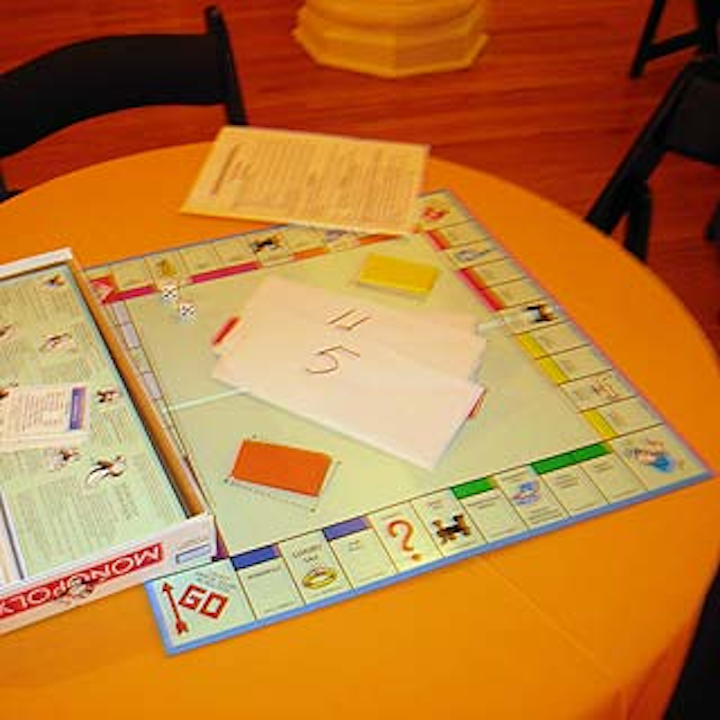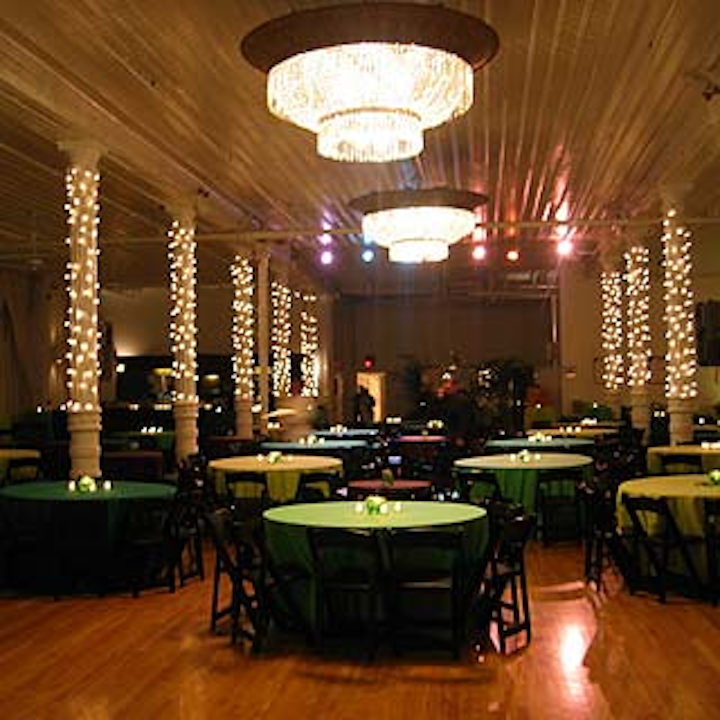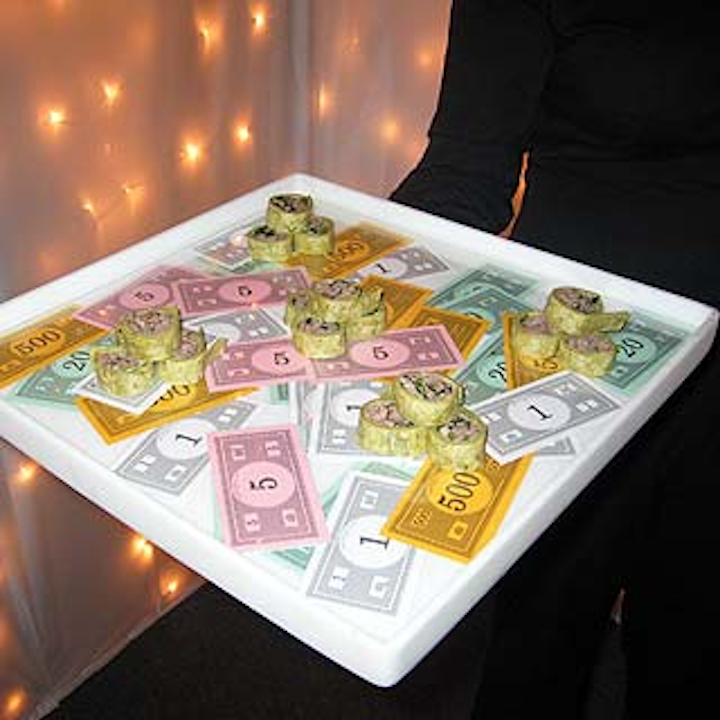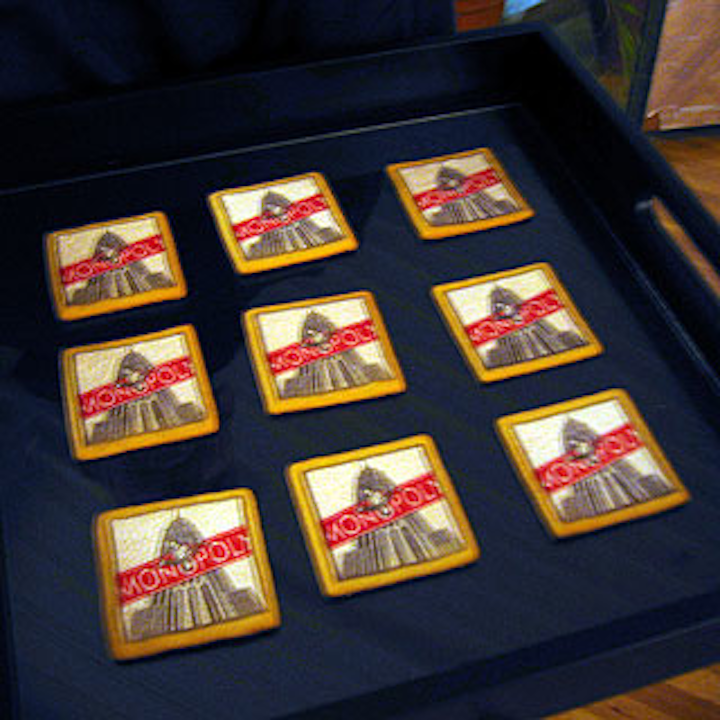 Featured Venues/Suppliers: