Red Dragon Premiere Is Creepy & Elegant
October 2, 2002
After more than two nerve-wracking hours of watching Red Dragon, the Silence of the Lambs prequel, guests at the premiere party at Vanderbilt Hall at Grand Central Terminal were ravenous. (Maybe fear makes people hungry?) They descended on Creative Edge Parties' buffet tables straight from check-in, and the small buffet plates were soon piled with filet of beef, whipped garlic potatoes and Italian sausage ragu pasta, all good comfort food to satisfy the most rattled of premiere-goers.
Creative Edge's Angela Nevarez worked with Patricia Michaels of event planning firm Jhada of New York to create a luxe, elegant event that contained subtle echoes the film's creepy subject. The wheelchair that plays prominently in the film was parked in the Grand Concourse entrance to Vanderbilt Hall, and Hannibal Lecter's infamous half-mask was displayed in a case behind a string quartet that played throughout the evening. The luxe, 18th-century Florence villa that served as Lecter's residence in the Silence of the Lambs sequel Hannibal was echoed with four tall flower arrangements by Preston Bailey, which overflowed with roses, hydrangea and bunches of red grapes. The flowers covered the open square buffet table, and smaller centerpieces decorated the V.I.P. tables for Sir Anthony Hopkins, Ralph Fiennes, Harvey Keitel and other stars of the film. Tall cocktail tables that surrounded the buffet were covered with cranberry-colored shantung silk tablecloths from Broadway Famous.

Industrial Theater lit the room with rich purple and red lights with swirling gobo patterns. Both corners of the room were decorated with gold-framed white screens where images from the film were projected. The most commonly overheard comment on the film: "I covered my eyes through most of it."

—Suzanne Ito

Read about the Hannibal premiere party...

Read about the Road to Perdition premiere party at Vanderbilt Hall...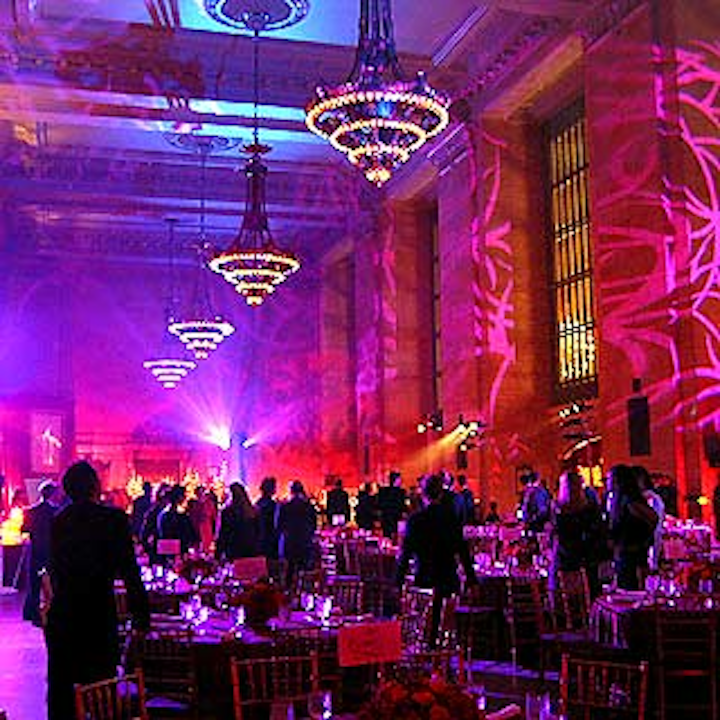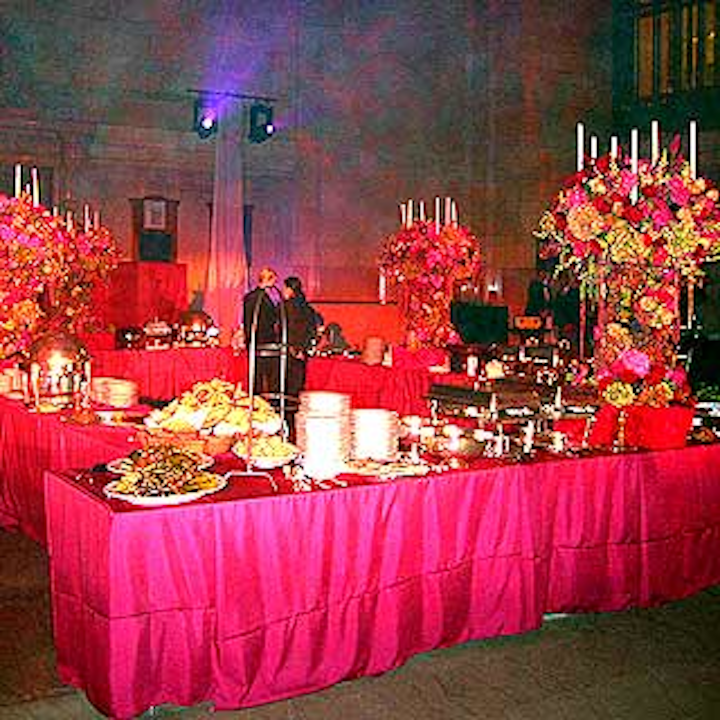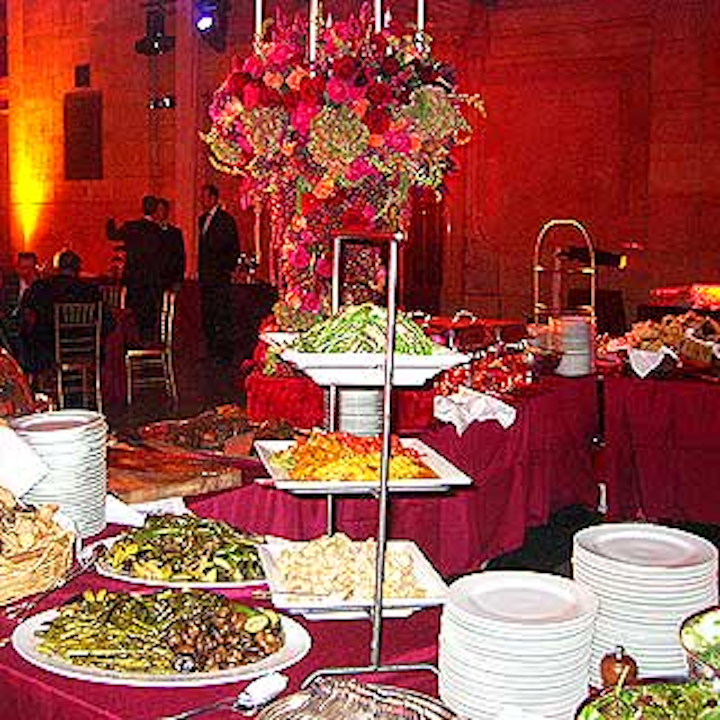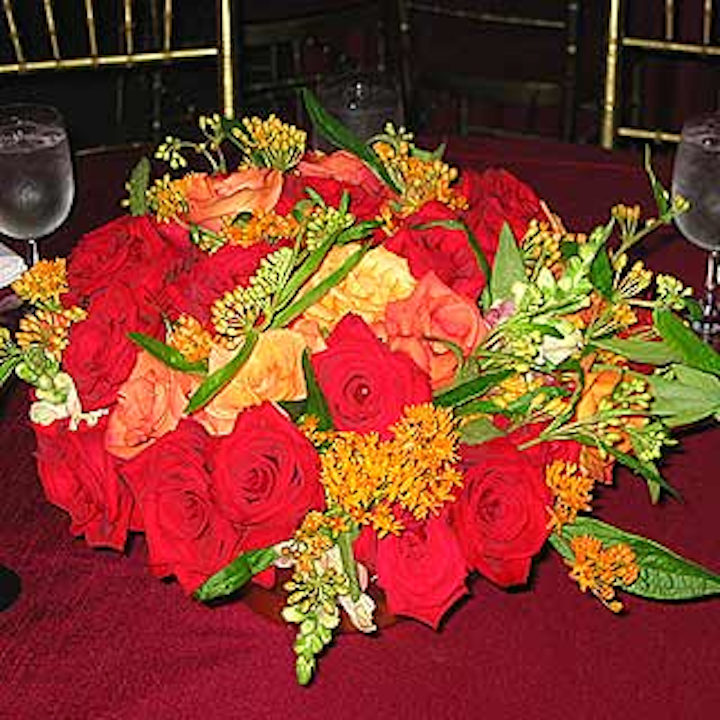 Featured Venues/Suppliers: