10 Tips for an Effective Sponsorship Strategy
Keep these ideas in mind to create sponsorship proposals that will succeed.
February 9, 2016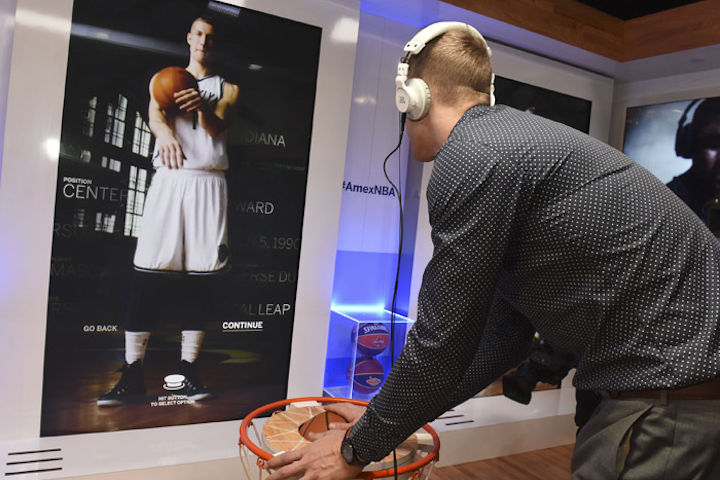 Photo: Vivien Killilea/Getty Images for American Express
Sponsorships are a critical funding source for all sorts of events, from trade shows and music festivals to nonprofit galas. And savvy brand marketers know that event sponsorships can provide a unique and meaningful opportunity to connect with a target audience. Several experienced professionals share input on how to help planners and sponsors connect in ways that create positive outcomes for both sides. David Rachell is the founder of SponsorPark, which provides sponsorship consulting and evaluation services and an online matching system; Kris Mathis is the founder of SponsorPitch, an online recommendation and research system with profiles of more than 60,000 members; Jordan Succar is C.E.O. of Sponseasy, an online platform with templates to help planners create proposals and manage them from start to finish; and Andrew Reid is the vice president of social for ComScore, which recently acquired his company, SponsorHub, that uses technology to measure sentiment toward brands, products, events, teams, athletes, and celebrities. Here are their tips for planners on how to secure sponsorships.
1. Research is required.
According to Rachell, since the recession of 2008, brands have become more focused on measuring the value of their sponsorship activities, so planners must deliver meaningful data. "One of the things we often see is this long diatribe about how great an event is but there's very little about what the brand can extract from that information that will be helpful for them to discern 'what's in it for me.' So it's important for event organizers, instead of taking a shotgun approach, to really take some time—not three weeks out but a year out—to think about what kind of sponsor really makes sense to be involved in their event. [Then] meet with the potential sponsor in advance to find out what it is they want to accomplish and to really figure out what their key performance indicators or benchmarks are in determining how they measure their outcomes," he says.
2. One size does not fit all.
"We can never repeat enough: Your sponsorship proposal is a conversation starter. You should always be open to customization and work with your sponsors to create the best experience possible for them," Succar says.
3. Stay on top of business developments affecting potential sponsors.
This will help identify signs for the best time to approach them. "Some of the common ones that are useful in kick-starting a conversation are when a new marketing executive is hired, a new product is released, shifts in customer demographics, or geographic expansion to new markets," Mathis says.
4. Clearly communicate who will be attending your event.
"I recommend merging statistics with visuals. Saying that 80 percent of attendees are vice president-level or above in XYZ industry can be powerful, but showing that via a video or a gallery of images is important," Reid says.
5. If you will have reputable speakers at your event, say so in the proposal.
"Indeed, sponsors consider that in most cases, a good speaker panel will attract a good audience. By having an industry leader talking to your event, you make your event more valuable to the eyes of sponsors and optimize your chances to attract the right audience," Succar says.
6. Be aware of other sponsorship deals happening for similar events.
"It's easy to be envious of others that get a big sponsorship deal, but that doesn't mean the money's been spent," Mathis says. "To the contrary, we often see sponsors that stick to a strategy that's working and sponsor the same types of events over and over again whether that be music festivals, meetups, or N.F.L. teams."
7. Sponsorship strategy is no longer a function housed solely within a brand's marketing department.
"I think that's important for people that are looking to get sponsors to understand: internally to a brand it's a multi-channel decision. It's not just sales, it's not just marketing. It's also public relations, it's also human relations. And it's a part of a company's overall corporate social responsibility," Rachell says.
8. Numbers are critical.
Clearly outline how many people you expect to reach, both at the in-person event and through traditional and social media outreach. "This is a key, tangible way that sponsors will analyze your deal," Reid says.
9. Include testimonials from past years' sponsors.
Succar suggests recording a video with sponsors right after an event that can be used in future marketing efforts.
10. Let sponsors know you will provide a post-event report.
"It's important to help a company prove, through a recap, what kind of a value you generated from your standpoint," Rachell says.
Featured Venues/Suppliers: