Patricia Field's Funky Fashion Week Party
September 24, 2002
Not many women could pull off a party to unveil her magenta muff, but fashion designer
Patricia Field
did during
Fashion Week
in her typical funky-yet-hip style. The muff—an innocent-looking large floral wig created by
Matthew David
—was showcased at David's studio-cum-party spot, while Field, well-known for her work as stylist to the stars of
Sex and the City
, carried on with her real hair—dyed magenta.
The party was short on elbow room (drinks and "excuse-me's" were spilling left and right as guests navigated the studio's narrow walkways), but there was plenty of kinky magenta decor.
Bentley Meeker
doused the space in pink light, and David filled it with magenta couches topped with animal-print pillows. Three drag queens from
Screaming Queens
in skimpy red and magenta outfits were topped with tall floral headdresses to welcome guests into the party.
Behind a long pink-lit bar, male bartenders clad in animal print vests poured the evening's specialty drink—a tequila, slow gin and orange juice concoction named the "Magentini"—into long vial-shaped glasses and squat martini cups. Tall cylindrical red, pink and green floral pieces that reached to the ceiling were placed on each end of the bar, as well as large square containers filled with
Chex
mix to keep up the party's kitsch factor. White light logos of vendors were shone on the exposed brick wall behind the bar.
Caterwaiters—all men except for one lone gal dressed in a pink milkmaid costume—passed deviled eggs, tuna casserole tarts and other nibblies from
Winstead Group Caterers
reminiscent of a '70s
Tupperware
party. For dessert: cupcakes topped with large sugar discs emblazoned with the mud flap logo of a female silhouette.
—Jill Musguire
Read about Jil Sander's Fashion Week party...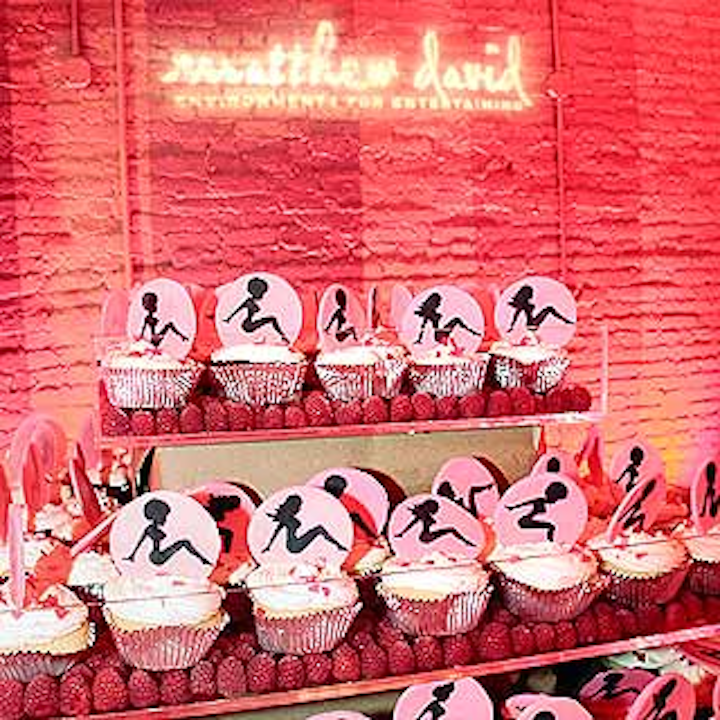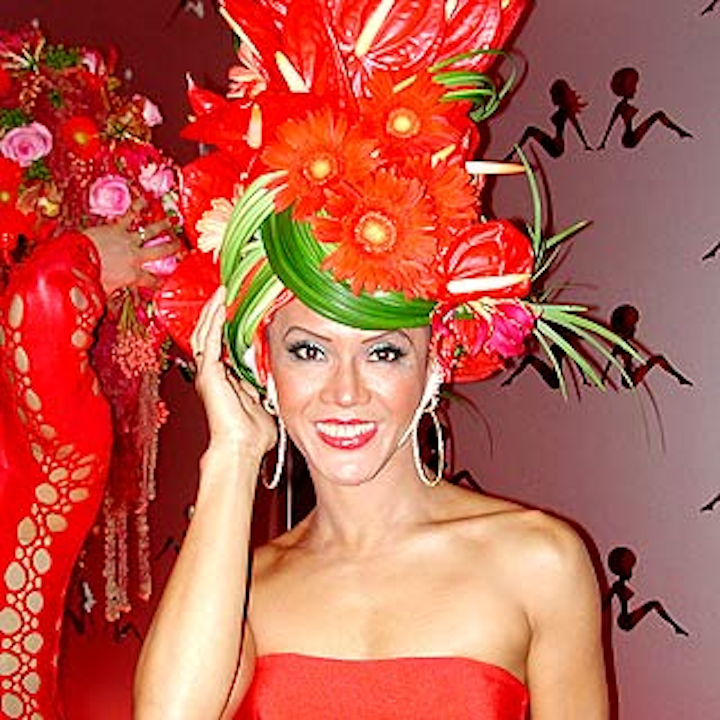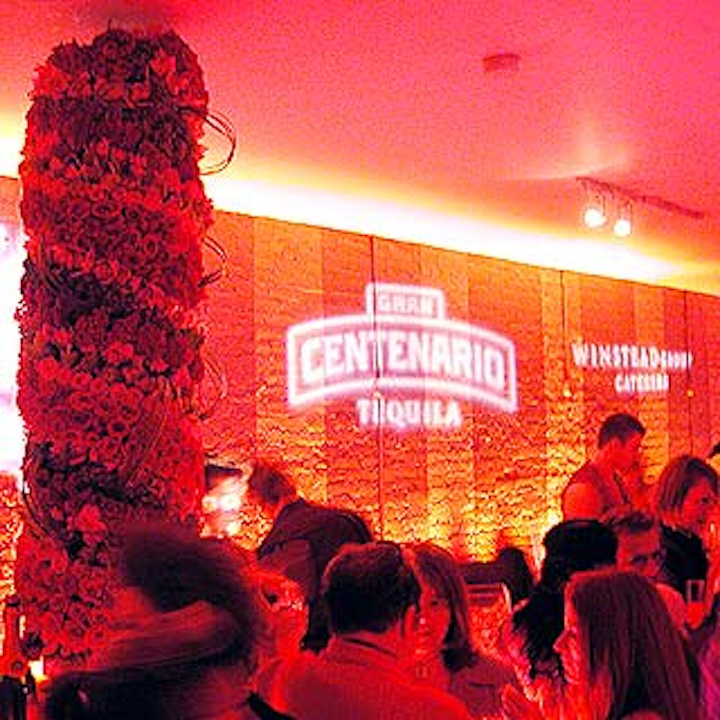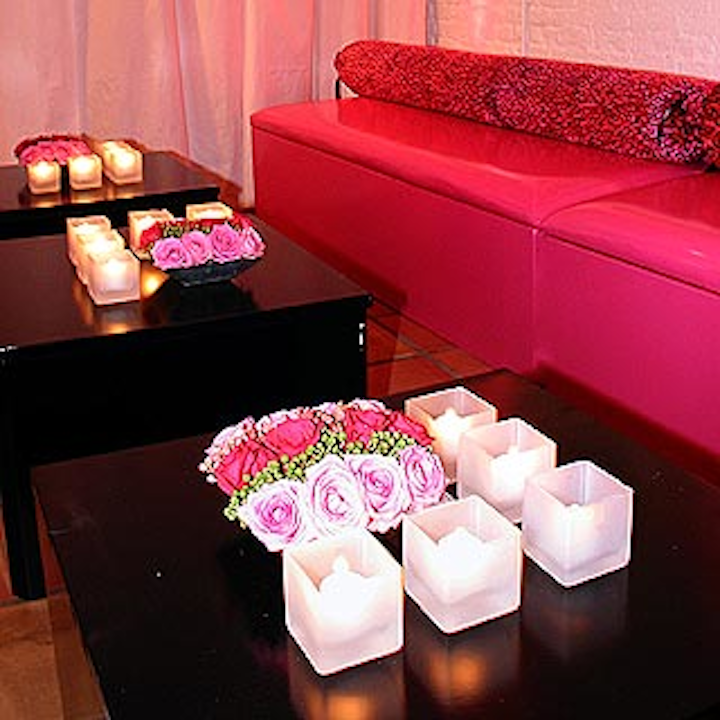 Featured Venues/Suppliers: