Circus Troupes Entertain at Accountants' Party
For its belated holiday fete, the firm Grant Thornton opted for a non-seasonal theme complete with aerialists, contortionists, stiltwalkers, and more.
January 23, 2007
Whether on stilts or suspended from the ceiling, the troupe of flexible performers who took over
Santa Monica Airport
's
Hangar 8
for accounting firm
Grant Thornton
's post-holiday party added an air of awe and wonder to the company's celebration. (The event was postponed until January due to a heavy December workload.) Contortionists and stiltwalkers flanked close to 500 employees from the company's Southern California offices as they made their way through a tented walkway toward the hangar, where a yellow gobo reading "Welcome to le Cirque de Grant Thornton" decorated the center of the back wall.Working with an in-house committee, Grant Thornton's
Crystal Cochrum
called on
Andrea Wyn Schall
to help create the lively sense of movement associated with circuses. Schall incorporated special acts such as an in-line skater who managed 30 hula hoops at once, and a pair of aerialists who struck intricate poses in midair. Guests checked out performances before, during, and after a buffet-style dinner, which ditched the traditional popcorn and cotton-candy fare in favor of spice-rubbed New York steak and roasted king salmon entrees. Brightly colored table centerpieces, accented with feathers and streamers, kept with the circus theme.
Guests also found a boxed
Godiva
chocolate treat and a
Cirque du Soleil
keychain on tabletops, and—in a move more reminiscent of a high school dance than the greatest show on earth—could have complimentary portraits taken with their dates.
—Rosalba Curiel
Posted 01.23.07
Photos: James Sequenzia
Related Stories
Santa Monica Hangar Goes Wild for Eco Dinner
Vegas Cirque Premiere Goes All Night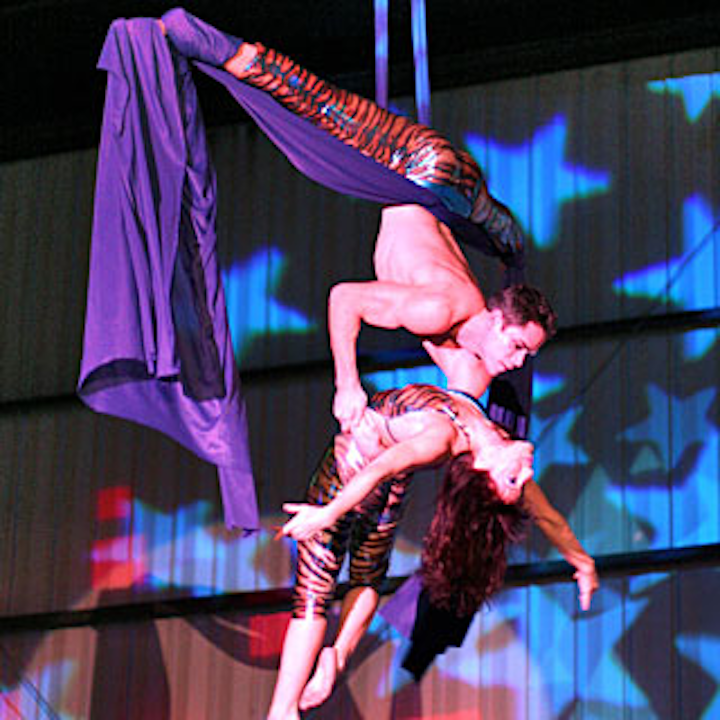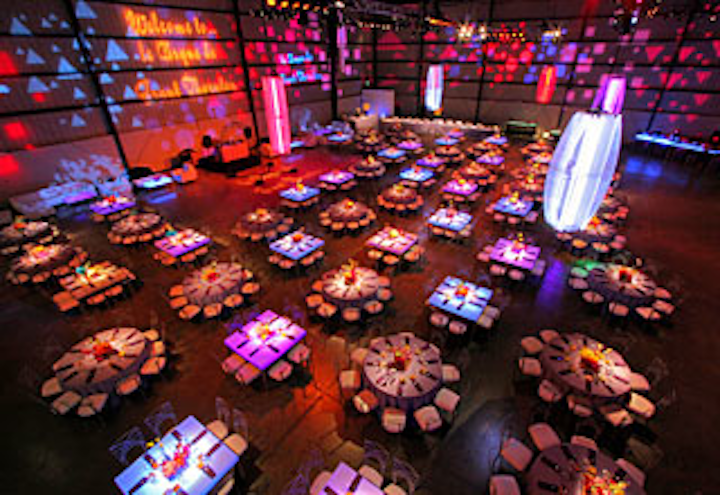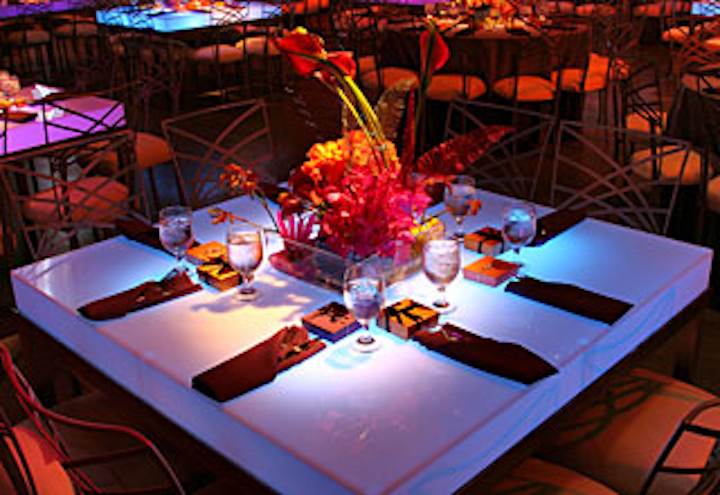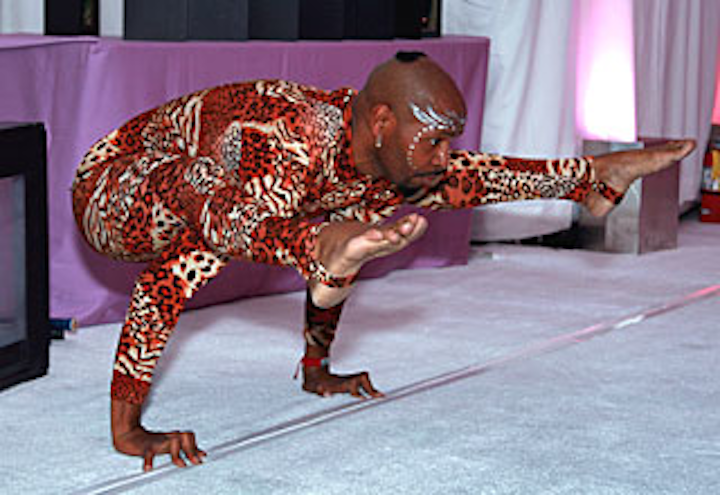 Featured Venues/Suppliers: